Are you a fan of crime and mystery novels? Discover some of the best-known locations used in Norwegian crime fiction novels and TV.
I barely read any crime literature before moving to Norway. Once you're here, it's almost impossible to avoid! The popularity is such that bookstores are dominated by Norwegian crime books.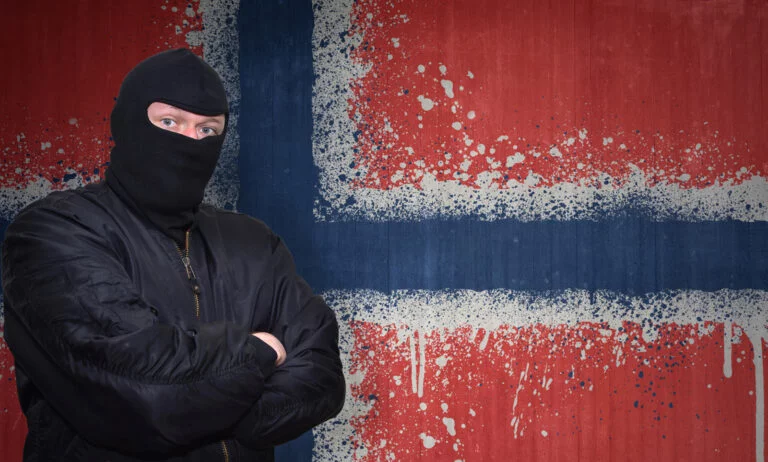 But in the past decade, the genre has attracted fans around the globe too thanks to increasing numbers of translations. One of the defining characteristics of Nordic noir is the strong sense of place.
In this article, I take a look at some of the best-known locations used in the genre.
Harry Hole's Oslo
One of the most famous residents of Oslo is a fictional alcoholic detective. Harry Hole was the creation of Norwegian superstar author Jo Nesbø and has featured in 12 novels to date, although the first two did not take place in the Norwegian capital.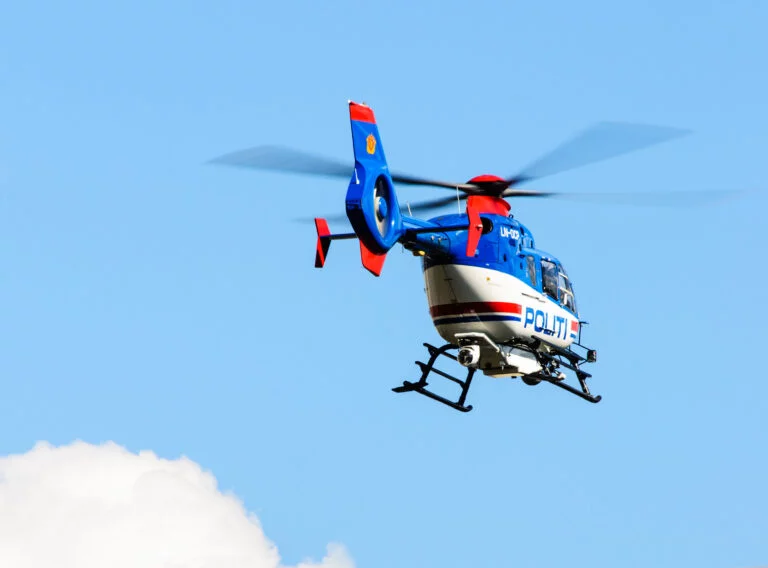 The flawed anti-hero spends far too much time in Schrøder's watering hole on Waldemar Thranes gate. His fictional home on Sofies gate is a real apartment building. There's even a buzzer labelled with Harry's apartment!
Read more: Must-Read Norwegian Novels
Many more real-life locations feature in the Hole books. Perhaps the most relevant here is Oslo Police Headquarters in Grønland, which also features in books by many other authors.
Walking tours around some of the top Harry Hole locations are offered have been offered in the past. Check with Visit Oslo ahead of your next visit to see if they are still available.
William Wisting's Larvik
Jørn Lier Horst's stories following the cases of Larvik detective William Wisting became much better known around the world in 2019 with the launch of the TV series Wisting.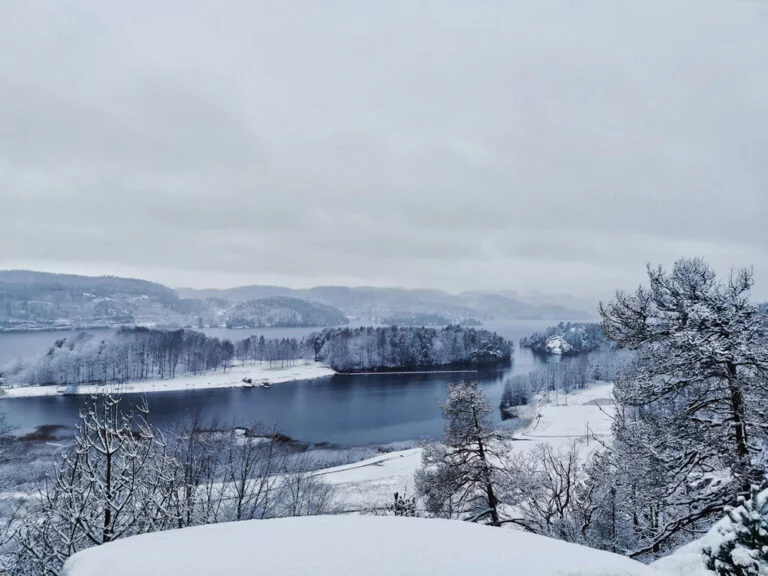 One of the great features of the series is that filming took place in and around Larvik, with many local people used as extras. This helps to make sure that the sense of place in the books translates well to the screen.
Varg Veum's Bergen
The creation of Norwegian author Gunnar Staalesen, private detective Varg Veum has featured in 19 books mostly set in and around Bergen.
In 2004, readers of Dagbladet named him the most popular crime hero of all time. Soon after, Veum made his debut on the big screen. 12 movies have been made, mostly but not exclusively based on the books.
Veum was raised in Nordnes, but his home in the books is below Skansen fire station. Walking tours are available that call by his Skansen home, along with his office at Strandkaien, the police office, the national registry, and the now closed Børs cafe.
In 2008, a statue of Varg Veum was unveiled at Bergen's Strandkaien, outside his fictional office.
Finse
Hanne Wilhelmsen, the creation of former Norwegian minister of justice Anne Holt, was usually based in and around Oslo.
Read more: Påskekrim: Norway's Obsession with Crime at Easter
But one of the police officer's more memorable adventures took place 1,222 metres (4,009 ft) above sea level in Finse, a remote mountain village that's only accessible by rail.
In the book 1222, a train derailment in a blizzard leaves passengers–including Wilhelmsen–stranded at the Finse hotel. This real-life hotel is a popular rest stop for hikers and cyclists in the summer, and skiers in the winter.
It's also popular among fans of Star Wars. Finse was the setting for the ice planet Hoth. One look at this photo and you'll see why! If you want to visit Finse, the only realistic way is to take the Oslo to Bergen railway.
Locations in Norwegian TV crime
While this article is primarily about locations in novels, there's a few highlights from TV that I had to include!
The most obvious is Lillehammer, home to the quirky comedy-crime TV series Lilyhammer. Brenneriet nightclub served as the filming location for Frank's Flamingo Bar.
Beforeigners was filmed in and around Oslo. The opening scenes in the waters of Bjørvika and Oslo Opera House were truly memorable, while turning the upmarket Barcode development into a migrant slum was a curious twist.