Please make welcome Bryce Miller, our new regular blogger here on Life in Norway. Bryce, originally from Bonnie Scotland, has lived in Bergen for four years and will hopefully even out the Oslo-bias on the blog 🙂 His area of interest is language so expect a lot of posts about the challenges of learning Norwegian, not least the different versions Bokmål and Nynorsk (he's a nynorsk boy by the way!) Take it away, Bryce…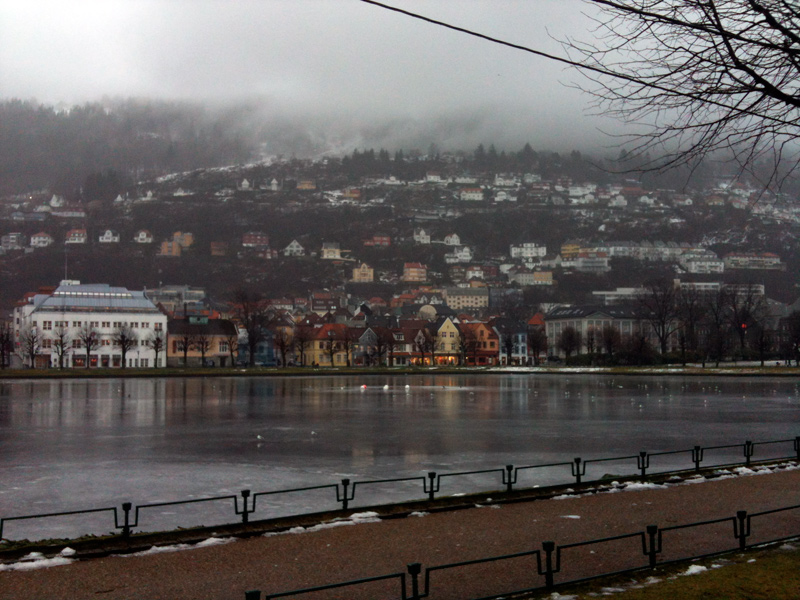 How to say please in Norwegian
You could be forgiven for thinking Norwegians are rude: service levels are as low as the fjords are deep; there is no intuitive sense of where anyone is in a queue; and shoving is an acceptable substitute for saying "excuse me". Worst of all, they don't even have a word for "please".
Yeah, that's right my friend: no word for "please". Go back and read that again (I'll wait). Unbelievable, right? And, it's almost completely true, too!
The thing is, English is a pretty weird language. We don't know how to spell sanely, we take words from other languages without even asking, and we have a word for "please". Just to be clear, cross-linguistically, actually having a word for "please" is the weird thing to do.
Okay, so German has bitte, but French has s'il vous plait, and Gaelic mas e do thoil e. These are phrases, ladies and gents, and Norwegian (like most of the world's languages) works this way too (okay, so there are some single words which are sometimes translated as "please", but not always, so cut me some slack).
Let's take a look at some of the ways to say "please" in Norwegian:
Venlegst
[Vennligst]
Most friend-ily
Å vere (så) snill
[Å være (så) snill]
To be (so) nice
Å vere (så) venleg
[Å være (så) vennlig]
To be (so) friendly
Å vere så god
[Å være så god]
To be so good
Gjerne
[Gjerne]
No translation (tough luck)
Man, too bad about that last one, there. Wait a minute! Isn't ver så god what you say when someone thanks you for something? Uh…yeah, it is. And it means "please", as well (and maybe some other things I'll save for another bedtime story).
The thing is, Norwegian words don't always map one-to-one with English, and vice versa. Maybe it would help if you got to see some examples? Look down there! I've found some examples!
Venlegst tast inn biletkode.
[Vennligst tast inn billettkode]
Please type in your ticket-code.
Lukk døra, er du snill?
Please close the door.
Ver så venleg å rydd opp etter dykk!
[Vær så vennlig og rydd opp etter dere!]
Please clean up after yourselves.
Ver så god og sitt.
[Vær så god og sitt]
Please sit.
Ja, gjerne!
[Ja, gjerne!]
Yes, please!
You got all that? Are you comfortable with using these phrases? Good, 'cause they're hardly ever used. Okay, you'll see venlegst on signs commanding you to do things (real polite, guys, telling me what to do; hrumph), and maybe once in a blue moon (that's a month where there are two full moons – check your calendars, guys) or in a very formal situation (like a wedding, or becoming a Mafia Don) you'll hear the others, but if you use these phrases like they're caster sugar on a Victoria sponge, then you're going to sound damn needy. I can't stress this enough. If one of your Norwegian friends tells you to say ver så snill, the correct response is "Pff, I ain't gonna beg, Kari".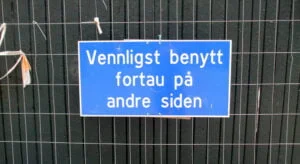 So if Norwegians don't say "please", how come they still manage to live in a civilised society? Well, since there's no "please" expression, every way of saying a sentence goes up a politeness level compared to English, and Norwegian adds another one at the very bottom. Look at this chart, now with three columns!
Norsk
English literal
English interpretive
Kan du kjøpe meg ein pils?
[Kan du kjøpe meg en pils?]
Can you buy me a beer?
Could you buy me a beer?
Kjøper du meg ein pils?
[Kjøper du meg en pils?]
Are you buying me a beer?
Can you buy me a beer?
Did you see what they did there? In Norwegian, turning a command into a "Can you" question is enough to make it polite enough for everyday use. So, the hypothetical Norwegian says "Can you …", and the sentence is magically translated into the more polite "Could you …". And what's more, the quite rude and expectant "Are you …" becomes the familiar, but by no means abrasive "Can you …".
That's pretty sneaky, Norwegians – and it's just enough to be polite.