If you're planning a trip to Norway, you should definitely visit the beautiful town of Kristiansund on the country's west coast.
Kristiansund may be reasonably small, but it makes up for it by having a big personality.
With festivals and museums, a historic ferry service, and some top-quality restaurants, there's something here for every traveller. In this article, you can find a few of the things that make this such a great place to visit.
The Sundbåten ferry
The town of Kristiansund is spread across number of islands, just off the Norwegian coast. To get around here, people use a very special form of public transport – the Sundbåten ferry service.
This little yellow and green boat can be seen puttering between the different islands every day, in all weathers, providing an indispensable link between the different communities of Kristiansund.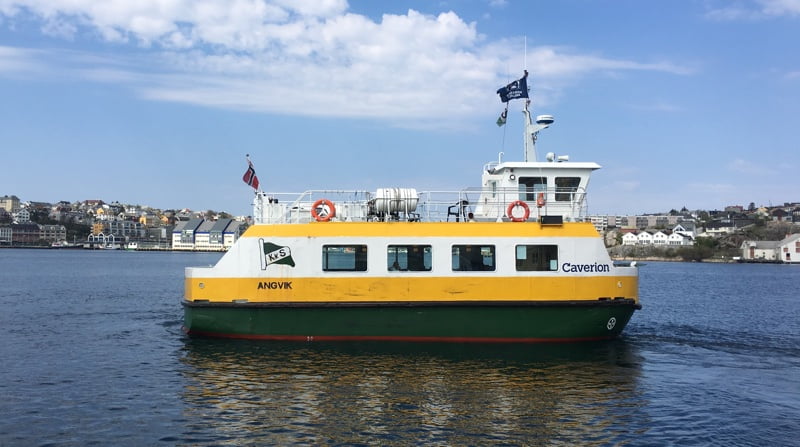 The ferry service has a long and proud history – the first steamboat sailed in 1876, and the Sundbåten claims to be "the world's oldest public transport service in uninterrupted use".
While these steamships have since been replaced by a fleet of modern vessels, taking a trip on the Sundbåten is still a great way to see more of the town.
A dazzling modern church
Most of the architecture in Kristiansund is typically Norwegian – think colourful wooden homes and harbourside fish warehouses.
On the other hand, there's nothing typical about the design of the town's main church! Built in 1964, this soaring structure has been described as 'Norway's boldest modern church', and for good reason.
The church was designed by the Norwegian architect Odd Østbye, and is meant to look like an enormous crystal.
While the outside of the building is angular and slightly forbidding, the interior is simply beautiful. Upon entering, visitors are greeted by a multi-coloured glow, created by the church's many stained glass windows.
The effect is dazzling, and it's well worth visiting here if you're ever in Kristiansund.
The clipfish capital
Kristiansund has a rich fishing heritage, and the town has long been known for producing a particular delicacy – 'clipfish'. Clipfish, cod that has been dried and salted, acted as one of Norway's key exports for hundreds of years.
Kristiansund was at the forefront of this industry, and was once called Norway's 'clipfish capital'.
Nowadays, you can head to the Clipfish Museum at Milnbrygga to learn more about the town's central role in this important trading network, which reached as far as Portugal and Spain.
Or visit one of the town's fish restaurants and try a hearty plate of bacalao – a tasty stew where dried and salted cod is the key ingredient.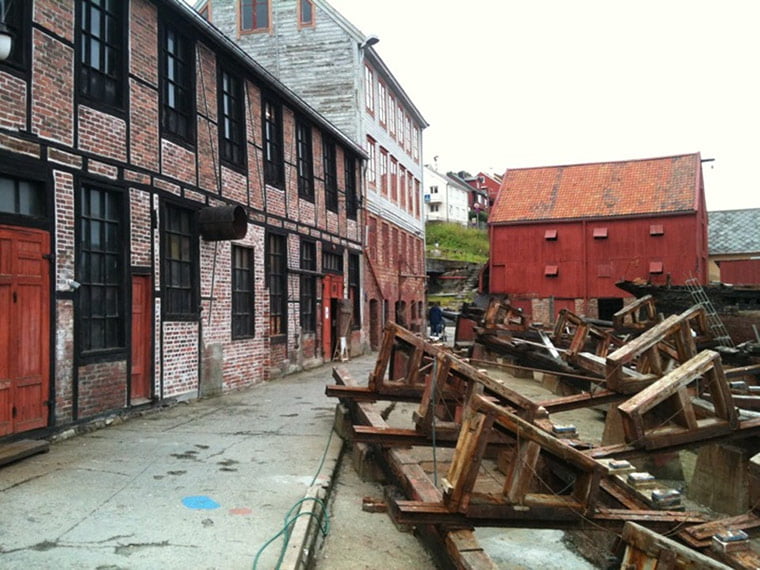 And if you'd like to know more about the town's past, you could also take a stroll around the superb 'Mellemværftet' shipyard.
This historic boat-building workshop now acts as a 'living museum', where you can try your hand at traditional crafts such as woodworking and blacksmithing.
From fish to festivals
For a small town, Kristiansund has a surprising number of festivals and celebrations. It's one of the great things about living here. One of the biggest events in the calendar is the Nordic Light International Festival of Photography.
Every year, people from across the world flock to the town to see famous photographers and up and-coming artists showing off their latest work.
The festival runs over a week in May, and are usually a range of fun fringe events to enjoy, whether you're a photographer or not!
Another highlight is the annual Tahiti Festival, over on the island of Innlandet (known to the locals as 'Tahiti').
Since its beginnings in the year 2000, this music festival has gone from strength to strength, and almost 20,000 people now visit every year to enjoy top quality pop and rock music.
Pedal to the metal
Lastly, while you're here you should make a trip to the Atlantic Road – an awesome feat of engineering that can be found just a short drive away from the town.
This eight kilometre stretch of highway, which winds its way through a series of islands connected by bridges, has been described as the world's best road trip.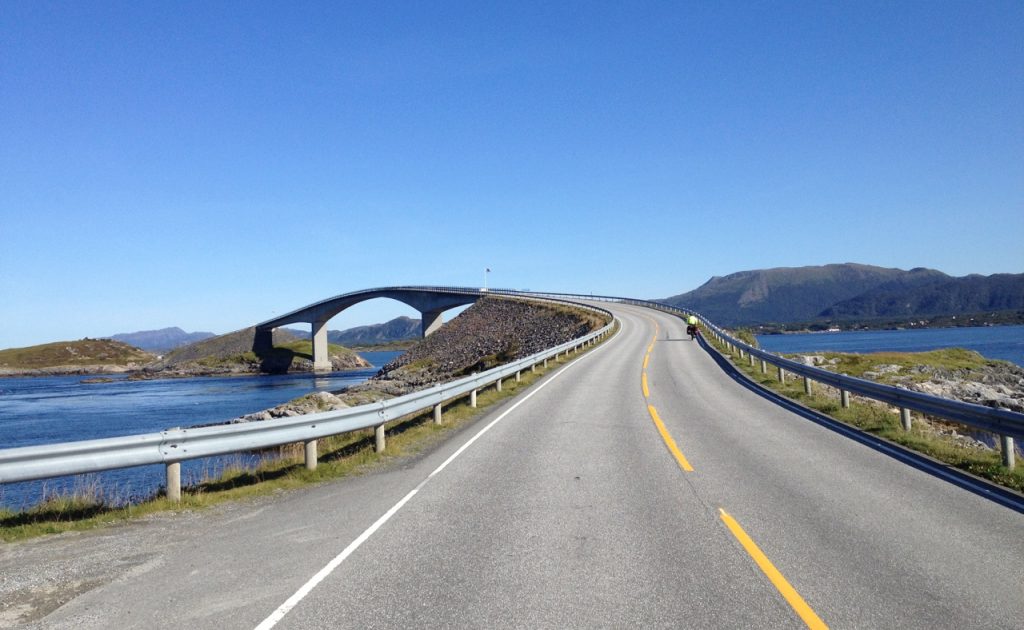 But this area isn't just for motorists; these calm islands out in the Norwegian sea are also a great spot to explore by bike, or even on foot.
You can try a spot of hiking, look out for some of the local wildlife, or just watch the sun set over Norway's scenic coastline.
Well, we've reached the end of our whistle-stop tour of the beautiful town of Kristiansund. But believe me, there's much more to explore here than could ever be mentioned in a single article.
If you know the area, and have any other tips for visitors, please let us know in the comments!