Residents of Norway's Bergen are no strangers to rain. But these last days have surprised everyone.
Bergen is known as one of Europe's wettest cities. But even so, Bergen locals had to put up with an unprecedented amount of rainfall during October 2021. And the month isn't even over yet!
Anyone watching the Brann v Viking football match on Thursday night won't be at all surprised st the news! More on this later…
A new rainfall record
At 7am on Friday 29 October, a total of 621.9 mm of precipitation had been measured during October in Bergen. The previous monthly record was 586 mm.
Read more: Fun Facts About Bergen
"The record has already been broken by some distance," said meteorologist Julie Solsvik Vågane from the Norwegian Meteorological Institute, who confirmed the record to NRK.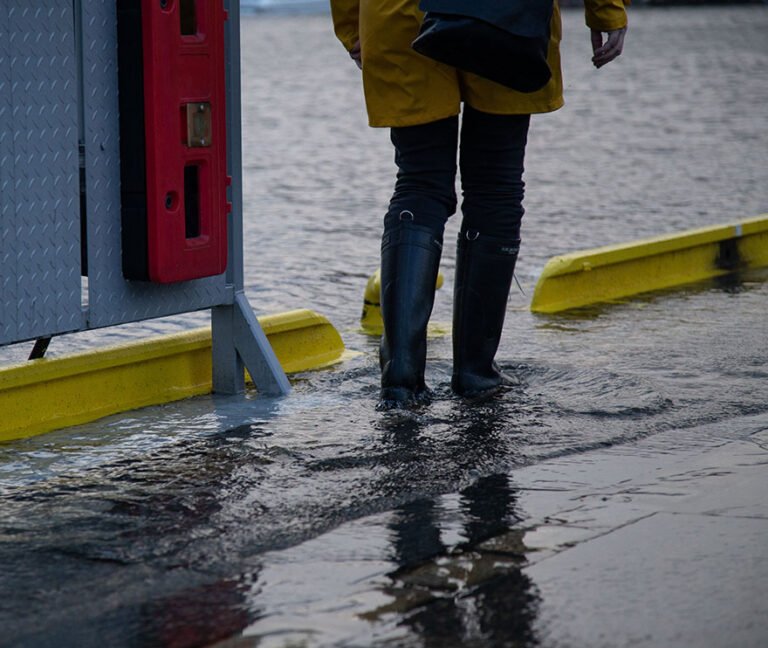 With a few days remaining in the month, it seems certain that the record will be extended further. "There will be more precipitation in the next few days, so we will see where it ends up," she added.
A 24-hour downpour
From 8 am on Thursday to 8 am on Friday, the streets of Bergen were drenched, even by the wet standards of Bergen. An astonishing 91.1 mm of rain fell in just 24 hours.
Read more: Things To Do In Bergen When It Rains
Such was the extent of the rainfall, Vågane said she had to check with her colleagues in Bergen that the measuring instruments were functioning correctly. They were.
War of the water
Any football match played in Bergen runs the risk of being played in a rain shower. But Thursday night's duel between the Eliteserien teams of Bergen and Stavanger took things to a whole new level.
The pitch was drenched and there was significant standing water on some parts, making regular football almost impossible.
Passing along the ground was almost impossible and players were frequently tackled by puddles of water. Mistakes were multiple, including when the ball slipped through the Brann goalkeeper's hand in the build up to the opening goal.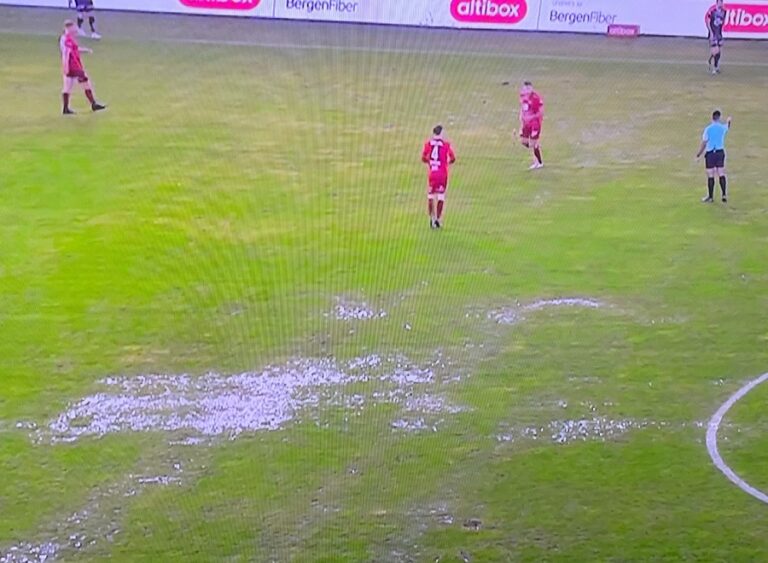 Many criticised the officials for allowing the game to go ahead in the first place, and for continuing when it became obvious the result would be a lottery. NRK called it a parody of a match. Viking won 2-0.
Increased rainfall will be the new normal
Such rainfall could soon become more frequent. While most people associate climate change with increased temperatures, Norway will become wetter according to climate experts.
A report by the Norwegian Climate Services Centre looked at the likely changes to Norway's climate by 2070-2100. The report warns that every Norwegian county can expect more heavy rainfall and storms, raising the risk of flooding and landslides.