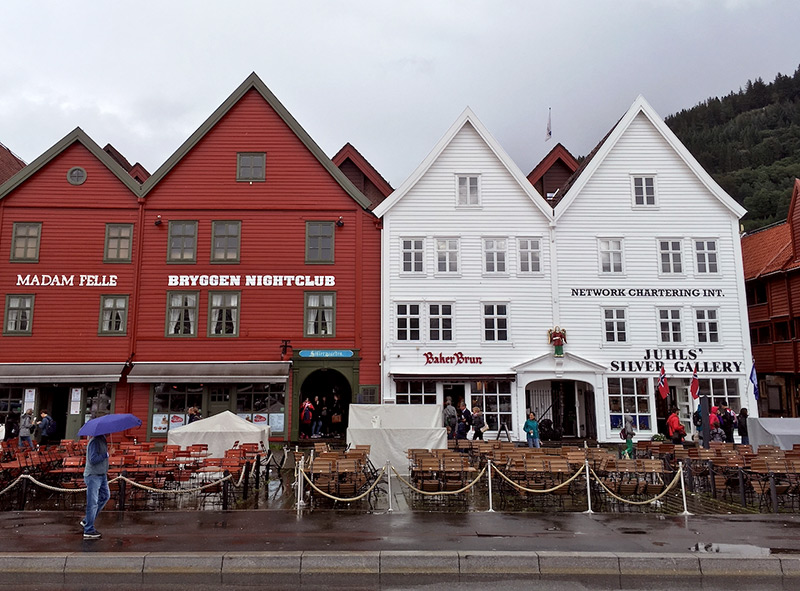 Don't let rainfall ruin your Norwegian adventure. Here are some ideas for what to do in Norway's second city when the sky darkens and the rain falls.
Take a close look at the photos of Bergen in any travel brochures you have lying around. They will likely show visitors and locals alike enjoying themselves underneath cloudless blue skies, right? Of course!
Even many of our own Bergen blogs have them. Yet first-time visitors to Bergen are in for a surprise. The picturesque city is one of the wettest places in Europe.
Rain days in Bergen
On average, there is at least some rainfall in Bergen on 239 days of the 365 days of the year. For clarification, that doesn't mean it is pouring with rain all day on those 239 days, rather than rainfall is recorded at some point.
Compare that to Seattle, a US city renowned for its wet weather. Despite that reputation, rainfall is recorded in Seattle on around 150-160 days per year.
To answer the first question: There is no such time as a dry season! You may have more luck from April to June, but that is by no means guaranteed. There is, however, a very wet season from September to November. That being said, no matter what time of year you visit you should pack appropriately. At a minimum, bring suitable footwear and a rainproof jacket.
Whenever I write about the weather in Norway, people send me mails complaining that I'm trying to put people off visiting Norway. That's far from the truth! You should absolutely visit Bergen, and if it does rain, there's no reason to let it ruin your trip!
Here's just a few ideas for what you can do in Norway's second city when it rains.
Discover the city's trading past at Bryggen
When German merchants first sailed into Bergen sometime in the 14th century, no-one could have foreseen what a dramatic impact they would have on the city's fortunes.
As an important hub on the Hanseatic trading network, Bergen quickly grew into one of the most important cities in Scandinavia. The legacy lives on today and as such, there's a fascinating history to explore.
The UNESCO World Heritage Site Bryggen is the city's most famous icon. Often bustling with tourists, the colourful former trading houses have so much history to tell. Appropriately, most of the buildings are now home to shops.
While I always recommend people take their time at Bryggen to explore the alleyways and back courtyards, it's not always pleasant to do so in the rain. You can still get to enjoy your time here and learn even more about Bergen's history from the Middle Ages by exploring the area's two museums.
Bryggens Museum is situated at the far end of Bryggen towards the cruise ship terminal. It plays host to the archaeological findings revealed following a 1955 fire. During the clean-up, thousands of objects from the Middle Ages were revealed.
The museum attempts to put together these puzzle pieces, and is built over the remains of buildings that date as far back as the 1100s.
If the history of Bergen as a trading town interests you, a trip to the Hanseatic Museum is a must. It records and remembers the remarkable economic and social changes caused by the arrival of the merchants. The museum is usually hosted within one of the old trading buildings, but an extensive program of renovation has begun.
In the meantime, the exhibition has temporarily relocated to the Hanseatic Assembly Rooms Schøtstuene. During the renovations, you can learn more about this multi-year restoration project.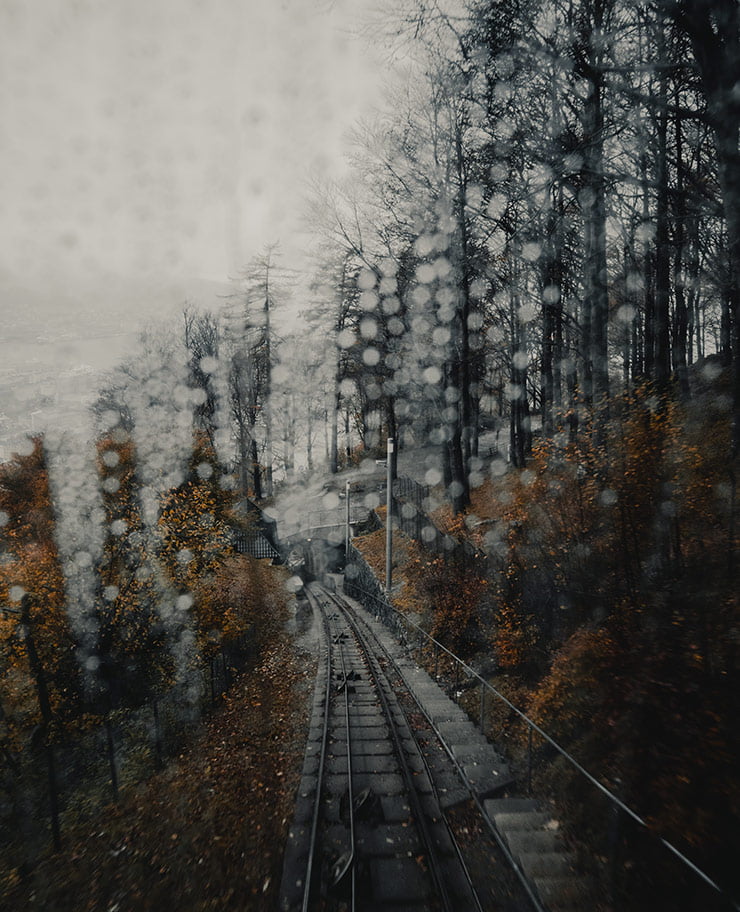 Explore Norwegian art history
Bergen's KODE art museums are a real highlight of the city. Housed mainly in the buildings around Lille Lungegårdsvann lake, the vast collection consists of more than 50,000 paintings, sculptures, installations, and more.
The highlights include the Rasmus Meyer Collection, which covers the so-called golden years of Norwegian painters. It features works from Norwegian heavyweights such as Edvard Munch and J.C. Dahl.
But don't think the galleries are limited to Norwegian artists! Other highlights include a few thousand arts and handicrafts in the Chinese Collection.
It's super easily to spend a full day here, even if you're not an art lover. While you will need to step outside to move between the buildings, you won't need to move far for lunch. KODE 2 is home to Smakverket, an upmarket cafe with good value lunch deals.
Not everyone hates the water
Sea lions and penguins are among the attractions at Bergen Aquarium. While they live outside, much of the aquarium is indoors. It's deceptively large!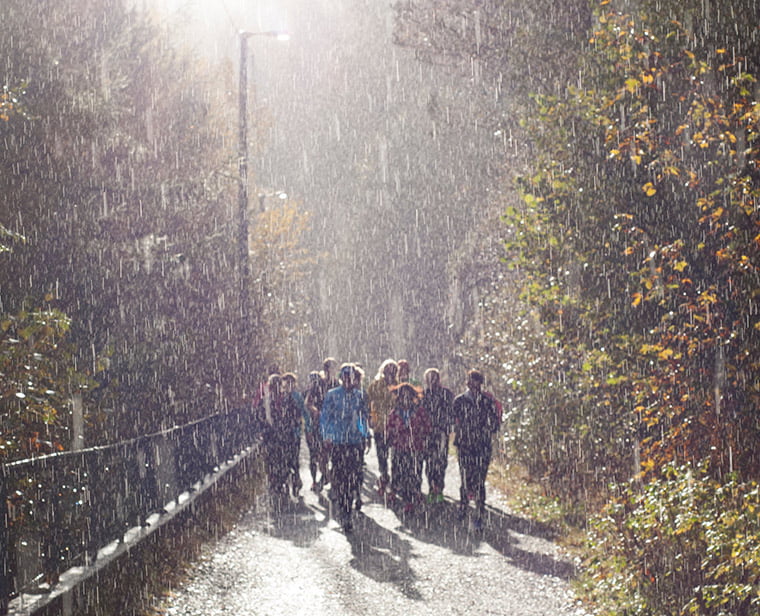 Inside, there are short film screenings and live feedings every day. While much of the aquarium is focused on sealife from this part of the world, the tropical zone is home to snakes, geckos, spiders and even Philippine crocodiles. It's good to know that the aquarium works closely with the Mabuwaya Foundation as part of a conservation program.
Embrace the weather
Of course, ask any local what you should do when it rains and they'll more than likely laugh! Rain doesn't stop the people of Bergen going about their business, or their leisure. And that includes hiking in the hills that surround the city.
With appropriate footwear and waterproof clothing, there's no reason not to get out and about. The major plus? Attractions such as the Fløibanen funicular and the hiking trails will be much quieter.
If you just want to dip your toe in the water (so to speak), try the easy hike to the Brushytten cabin. The popular destination is well-signed and only a 2km walk from the top of the funicular.
I hope you enjoyed this guide to making the most of Bergen when it rains. There's plenty more to do, but this should get you started. And who knows? You may find yourself enjoying a sunny day! Earlier this year, the city of Bergen basked in a heatwave, enjoying a record 33.3C temperature.
Now, over to you. What's your favourite thing to do in Bergen when it rains?