A photo-packed article all about what to expect on a Fred Olsen Cruise Lines winter trip to Northern Norway in search of the aurora borealis. All aboard!
I'm just back from almost two weeks travelling with Fred Olsen Cruise Lines on the MS Borealis from Liverpool in northwest England to the north of Norway.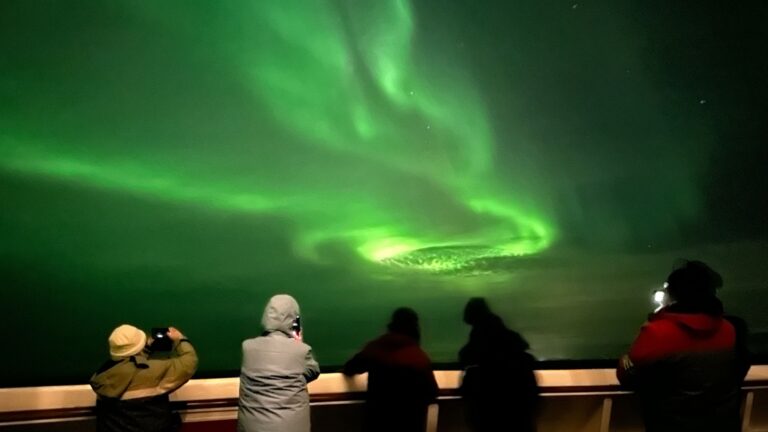 Yes that's right, a cruise well beyond the Arctic circle in the darkness and subzero temperatures of January – all with the goal of seeing the aurora borealis otherwise known as the northern lights.
Watch the video
First things first, if you are a fan of watching rather than reading, check out this video. In less than 13 minutes, you'll see a complete guide to my northern lights cruise, including tips and advice for you if you're considering your own trip.
If you enjoyed the video, why not read on? I've included many photos from the trip that didn't make it into the video.
Things to expect on a northern lights cruise
My cruise was on the Fred Olsen Cruise Lines ship MS Borealis. With a passenger capacity of 1,360, it's on the smaller side of cruise ships but it's still much bigger than the Hurtigruten and Havila vessels that ply the Norway coastal cruise.
In this post you'll see pictures from around the ship, but I have made a full ship tour article and video. You'll definitely want to check that out if you're considering a trip on the Borealis.
A winter cruise in Norway is very different from your typical cruise. It's a more active vacation and you'll need to bring cold weather gear among many other things.
In this post I'll share plenty of photos from the cruise as I count down the top 6 things to expect on a Fred Olsen northern lights cruise to Northern Norway. Let's get started…
6. Passengers
Fred Olsen is a Norwegian-owned cruise line but one that serves the British market and in particular a very mature segment of that market. On a typical Fred Olsen cruise, you would expect an elderly crowd who favour a traditional approach to cruising with a British onboard experience.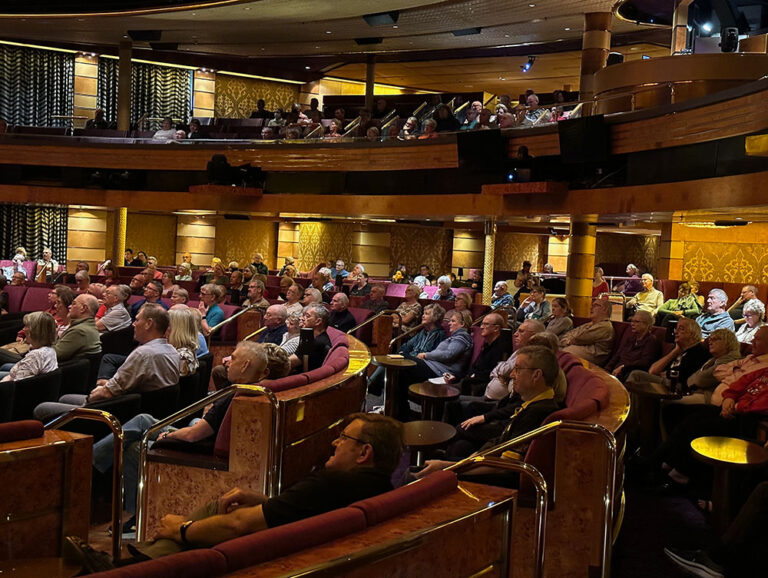 While much of that was still true on the MS Borealis, the average age definitely skewed a little younger than other Fred Olsen cruises while still being mainly retired people or those approaching retirement age.
There was also a general curiosity among the passengers and a keenness for getting outside and exploring that you don't necessarily get as much on Mediterranean or Canary Islands cruises, for example.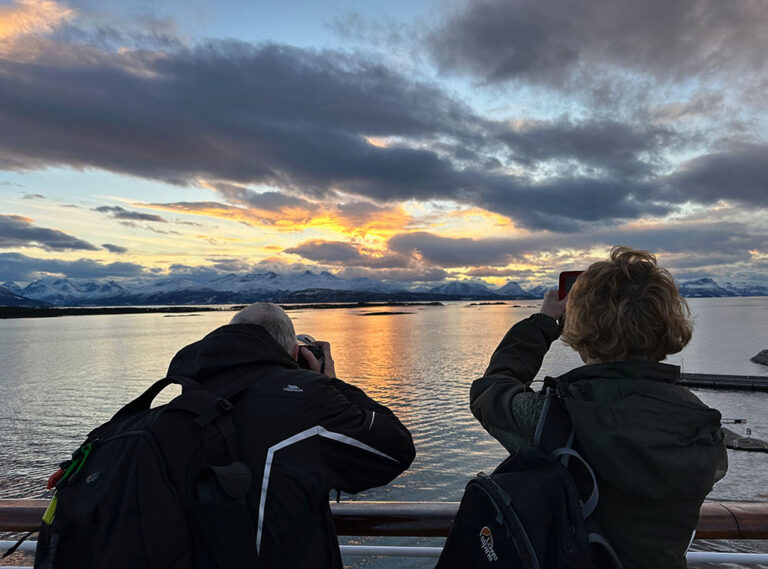 In addition to this, there were a lot of keen photographers hoping to catch a glimpse of the northern lights, but also photograph the landscapes and wildlife of northern Norway in the very special winter light.
My cruise was also a long way short of capacity. There were just under 800 people on board on a ship that could hold almost 1,400. That meant finding a table in the buffet or in one of the bars for a pre-dinner drink was never a problem.
5. Different cruise ports
On most cruise itineraries the ports of call are the real highlight of the trip. That's not always the case in Norway.
For fjord cruises it's more about the sail-ins and sail-outs along the fjords themselves, while in the winter it's about finding clear skies for the best chance of stargazing and a northern lights display.
Three of the six ports we stopped at–Alta, Narvik and Molde–are relatively uncommon cruise ports. We did not stop there for the ports themselves, but for attractions in the nearby region. In Alta we were actually moored for 36 hours in the hope of seeing the northern lights from the ship.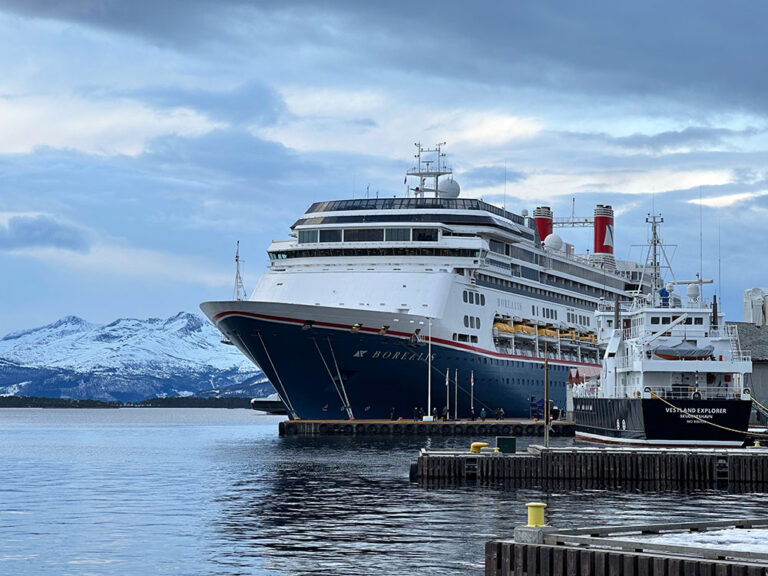 Alta, Narvik and Molde are all small towns with relatively little to do for the independent traveller, but there were some fantastic excursions on offer including the Often railway and war museum in Narvik and outdoor experiences including dog sledding and snowshoeing in Alta.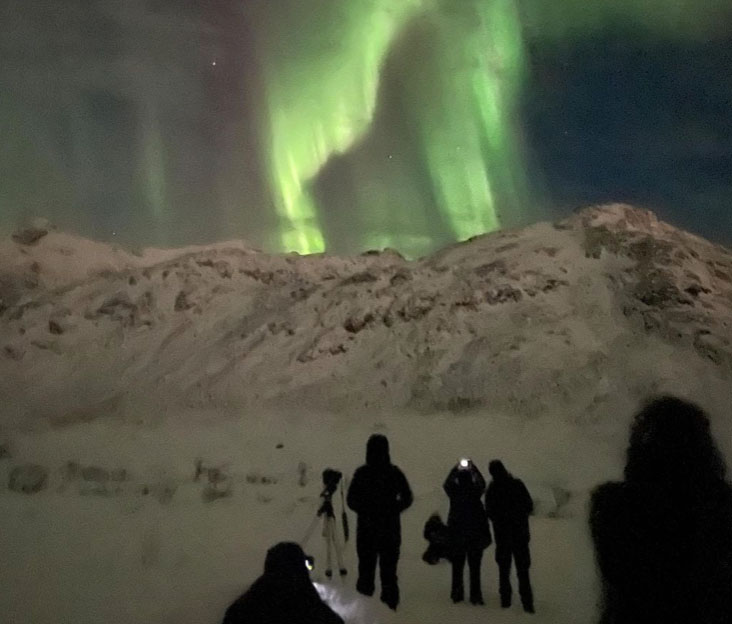 But of course, as with all cruise ships around the world, excursions are pricey and not everyone is willing to pay.
There were some ports of call which were more interesting in themselves though. Tromsø in particular is always a highlight with a lot to see and do in the city itself, although on this ocassion rain and snow meant that many people cut short their planned walks around the city.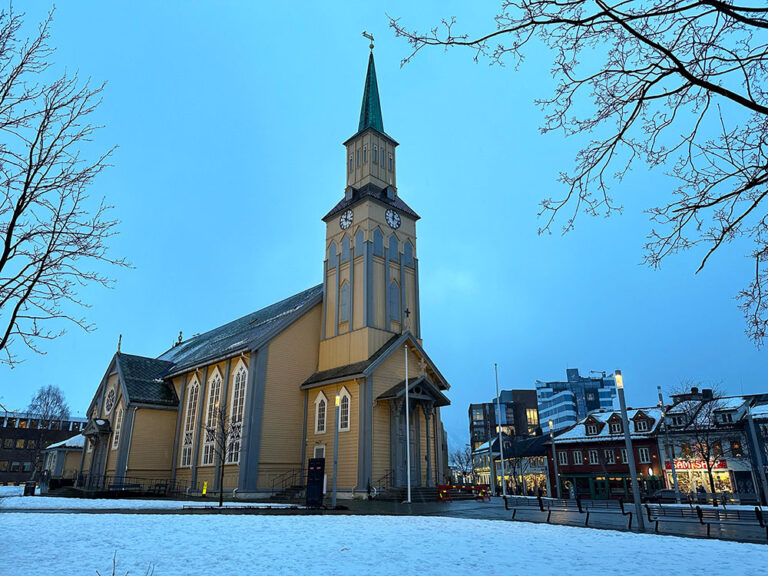 This is something you just have to run with when visiting Norway throughout much of the year, let alone in the middle of the winter. Our final port of call before the ship returned to Liverpool was my home city of Trondheim, where there is no shortage of things to see and do.
4. Diverse things to do
Two weeks is a long time to be on a cruise ship and with only six ports of call, I had expected to be bored at least some of the time. But I was not. There was always something going on.
I had expected a series of lectures and maybe a few quizzes and yes that was the case, but what I hadn't appreciated is how much more there would be on the programme.
This was especially true if you were into arts and crafts or you wanted to learn a new skill. On sea days classes took place in the dedicated studio space on all things arts and crafts, including watercolours based on the Arctic landscapes we had just sailed through.
Down in the auditorium, there were regular cookery classes and even the opportunity to learn the ukulele. In the evenings, live music was offered in most lounges and there was plenty of opportunity for dancing no matter your experience.
We were also joined by King Neptune as we sailed north into the Arctic circle for a ceremony in which people who were heading north for the first time were invited to participate.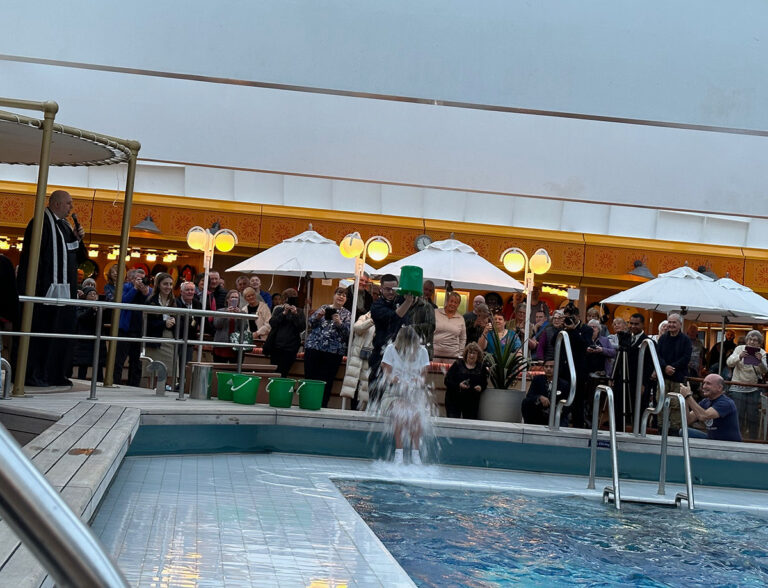 The icy ceremony was one of the most popular events on the ship outside the evening shows and I don't remember another time on the whole journey when I saw so many of the guests all together.
3. Fantastic food
Prior to sailing I had been told to expect a very British experience in the restaurants on the MS Borealis.
While that was true to some extent—there was a daily roast carvery on offer and free afternoon tea was also served daily for example—there was a much greater range of food than I had expected.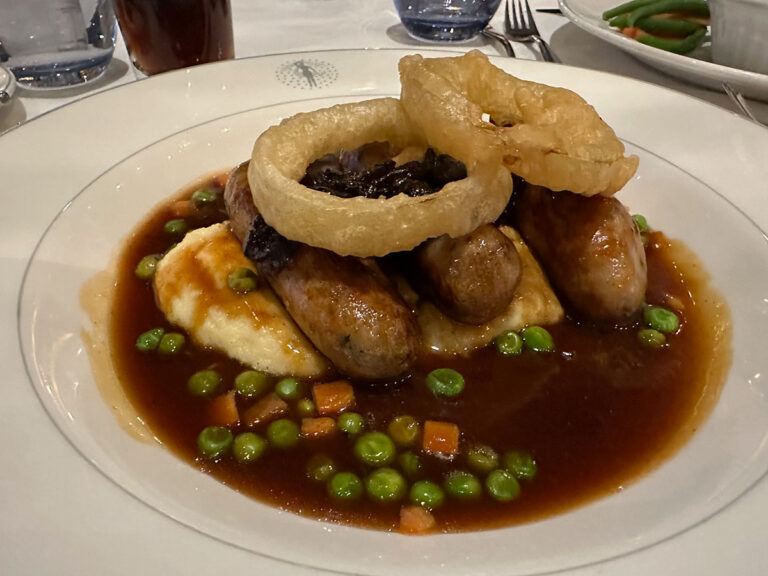 My breakfasts consisted of salmon and fresh fruit every day, while I made the most of the international staff in the kitchens on board to enjoy curries, stir frys and other global dishes most days.
I did sample the more traditional British food on offer and I can recommend both the roast beef and the scones.
I ate in the buffet restaurant for most of my meals because I simply prefer a more informal dining experience when I am travelling, but I was able to try the main restaurant and the two speciality restaurants on board.
The two speciality restaurants do come at an additional charge but this is incredibly reasonable when compared to many other cruise lines. The food in both was outstanding. Colours & Tastes offers an asian fusion concept. The curried lamb shank I was served was both massive and absolutely delicious.
Meanwhile, Vasco is a Goan restaurant which provides an intriguing introduction to the cuisine from the Goa region of India via its platter of starters and deep, rich flavours in all dishes and all accompaniments. The coconut dessert for me the was a real delight.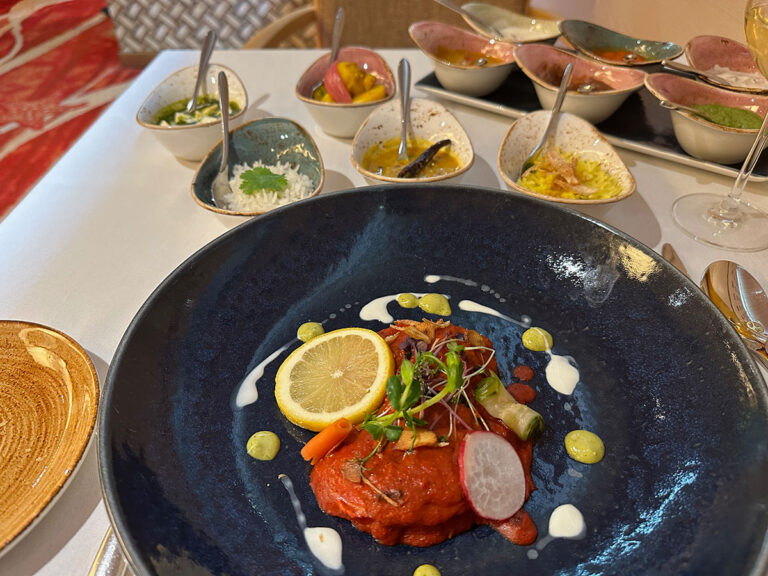 The speciality restaurants are absolutely not for everyone, in fact I did talk to several people who just didn't quite feel it was for them, but if you are a fan of spicy food or Indian food, I cannot recommend a visit enough.
2. The northern lights
So, it's time to answer that question you've been wondering since the beginning of the article. Did we see the northern lights on a northern lights cruise? The answer is yes, but it took a lot of patience.
The keenest aurora hunters (including me!) sat though three cloudy nights in the far north waiting for a break in the clouds and only getting small glimpses of the lights. It was still exciting, but it wasn't what people had come for.
Some people out on excursions had more luck, especially the snowshoeing group in Alta. But for us back on the ship, we had spent three nights in the high north with very little to show for it, and after another cloudy day in Tromsø we set sail not knowing what to expect.
But an hour or so out of Tromsø the sky began to clear. We had an outstanding view of the night sky, one of the best I've ever seen with Mars and the 'seven sisters' clearly visible overhead.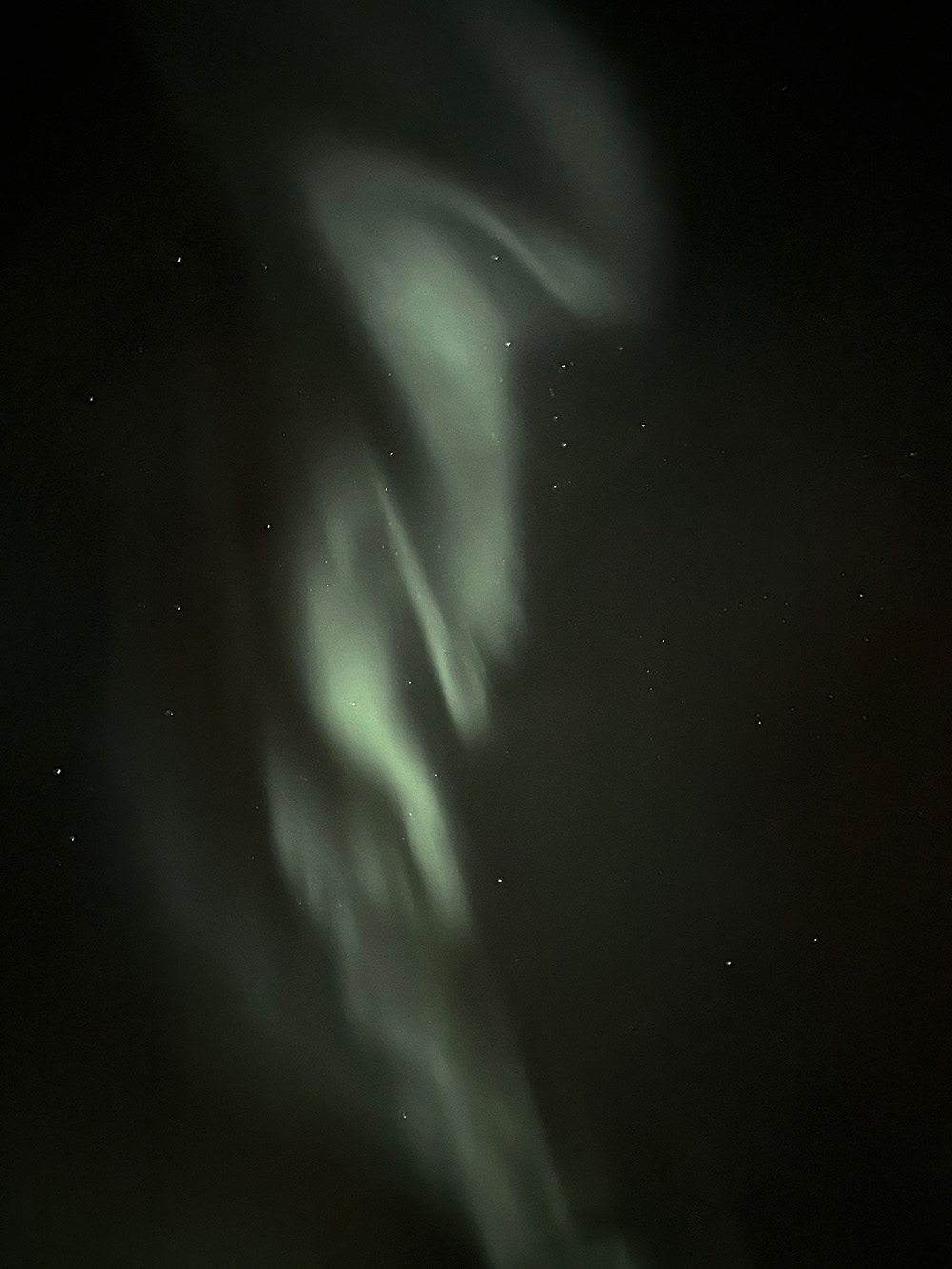 And then, it happened. The evening's show started as this fantastic shape just off the starboard side of the front of the ship, a much more intense green than we'd seen so far.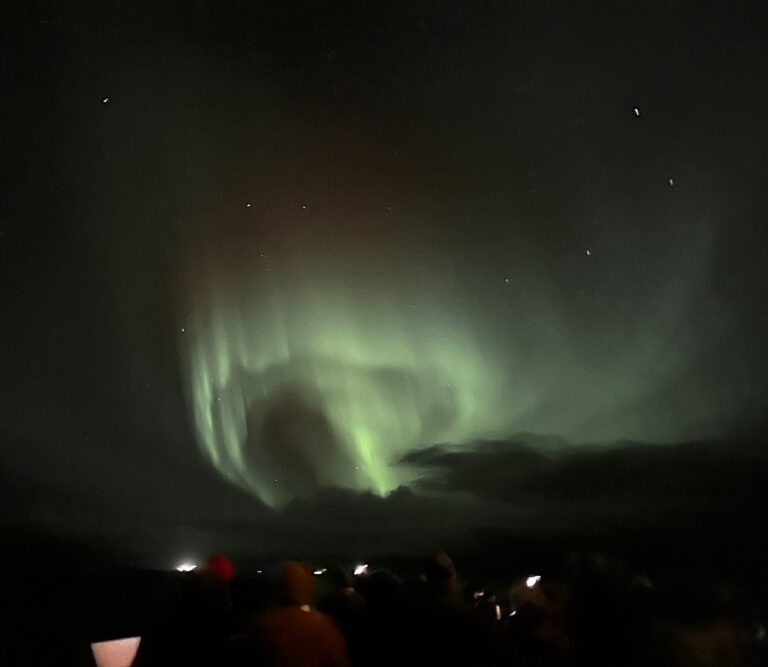 Within an hour, the lights were overhead and we just watched in awe as one of the best aurora displays I've seen in almost 12 years of living in Norway presented itself to us. Purple light was clearly visible at several times including when the whole aurora rotated above our heads and during this explosion of needles.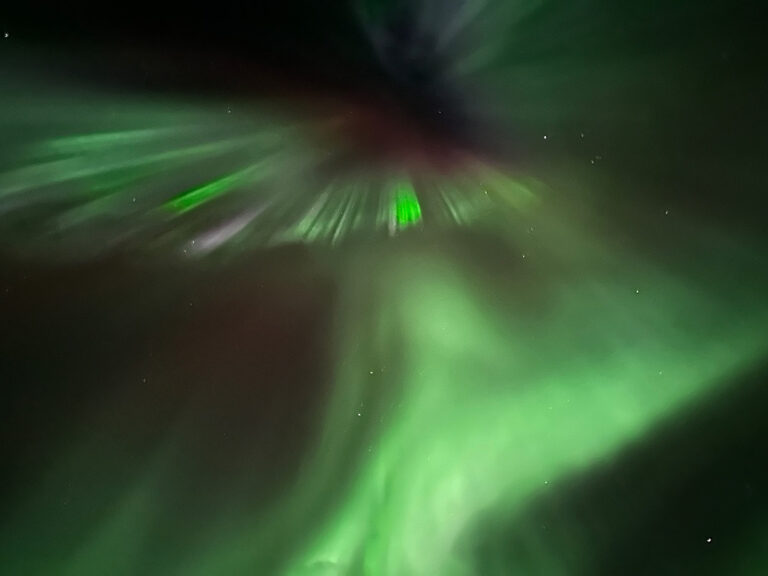 The atmosphere on deck was electric and I was just hoping that everyone who had wanted to see the lights was watching this very moment.
There was more to see over the days to come, including two nights later when we were sailing along the Lofoten wall towards Narvik and the lights once again came out to play on the front of the ship.
Your chances of a sighting are high, but there is no guarantee of seeing the northern lights in northern Norway. That brings me on to the most important thing to know before you take a northern lights cruise to northern Norway.
1. You must be flexible
The most important thing to bear in mind when considering a winter cruise to northern Norway is flexibility.
That's not a word typically associated with cruising, where many people simply enjoy everything being taken care of for them. There is absolutely nothing wrong with that, but to get the most out of an aurora chasing cruise, you have to approach it with a flexible, proactive mindset.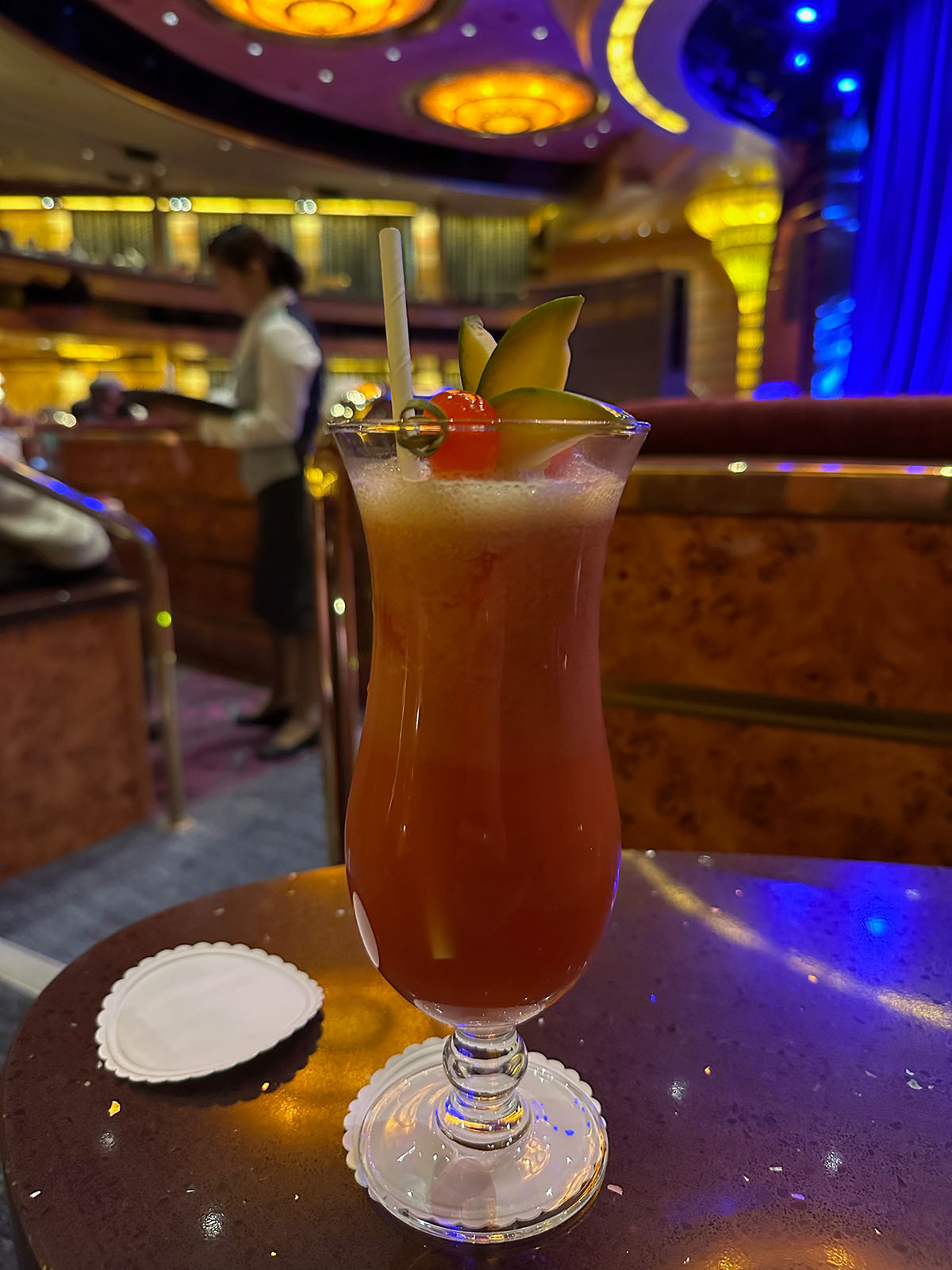 There are a few elements to this. Firstly, the highlight of this cruise and for many the whole reason to come to northern Norway in January is the opportunity to see the northern lights. But no-one knows when an aurora display might start, or just as important, how long it might last when it does start to make an appearance.
You might see a faint streak on the horizon that looks like a cloud and that disappears just 30 seconds later. Or that same faint streak might begin to build and within half an hour have become an explosion of colour and movement that stays dancing above your head for hours. Nobody knows.
For me, that is all part of the fun, but for many people it came as a big surprise and a big frustration as the days went on.
Why is that? Well, the prime time for an aurora show tends to be between about 7pm and midnight. On a cruise ship, this is prime time for dinner, drinks and the evening entertainments.
Now, you absolutely shouldn't miss all of this by standing out on deck all night, every night. But just be aware that by staying on the ship and only waiting for announcements, you may miss something very special.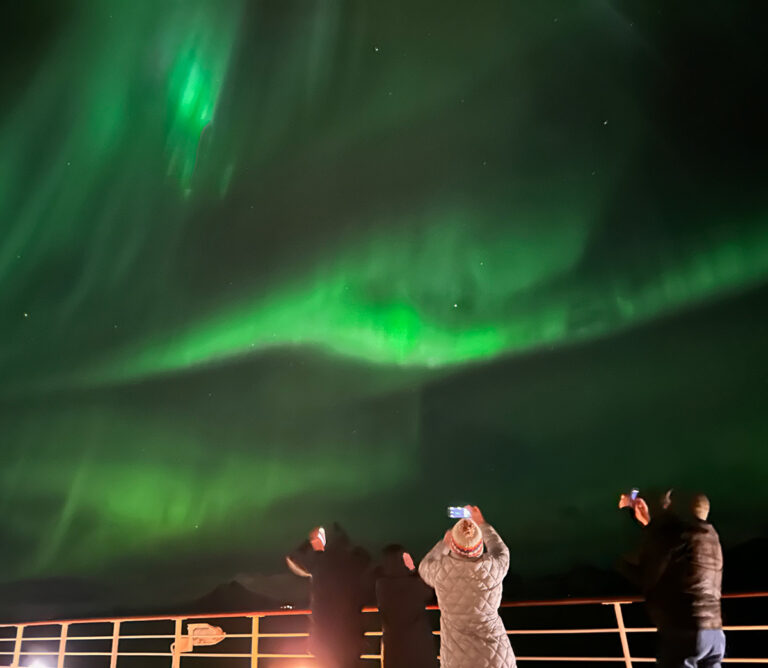 On several occasions there were announcements made from the bridge about the northern lights while people were all dressed up for the evening. In some cases, the dining rooms emptied upon the announcements.
Some of those people came out on deck, without any kind of winter clothing, took one look at the faint streak in the sky, and they went straight back to the bar, not realising that the faint streak would within half an hour turn into something special.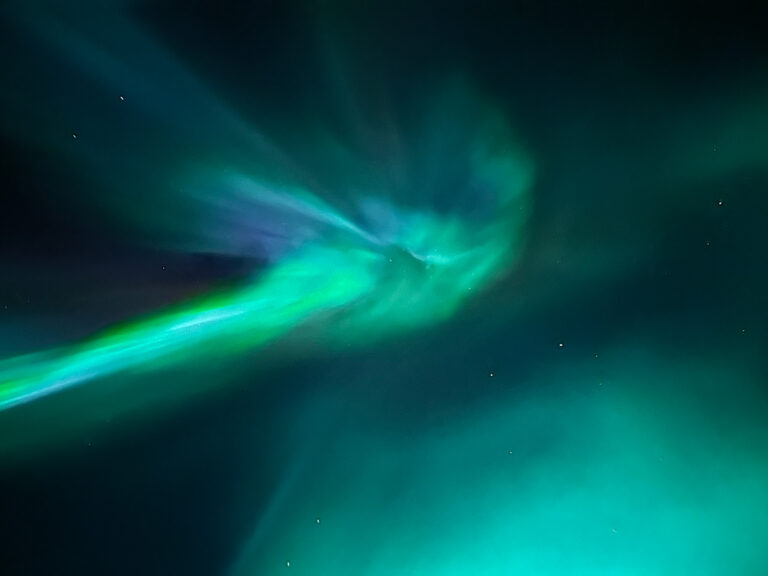 Other people chose to go and get their winter clothing on, and then spend time watching to see what would happen, before they returned to their evening. That's the flexible, proactive attitude to have.
You should also be prepared for bad weather and high waves, that could, potentially, change the itinerary.
Now while this did not happen to us, ports can be missed on winter cruises. So once again, you just have to be prepared to be flexible to get the most out of a journey like this. If you do, you're going to have a great time.
Have you been on a winter cruise in Northern Norway? Did you see the aurora? Let us know in the comments below.