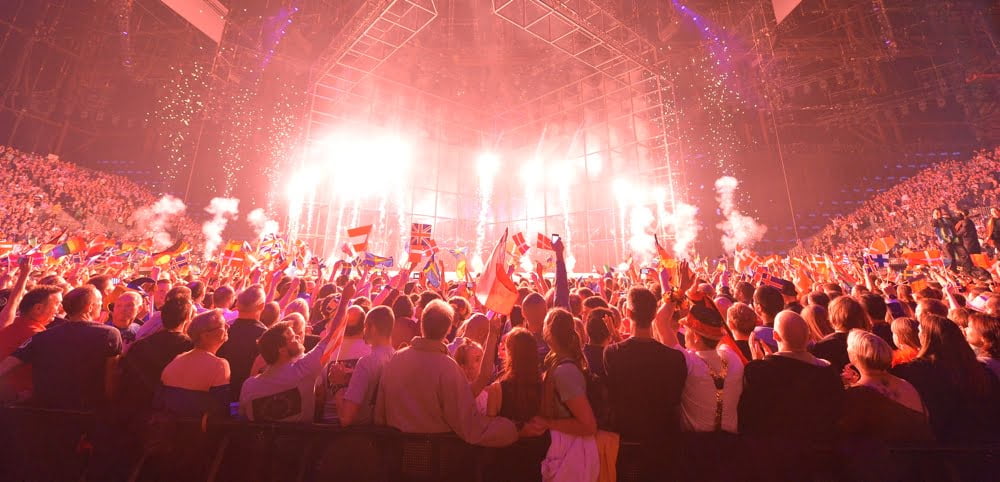 Kjetil Mørland & Debrah Scarlett will represent Norway at the 2015 Eurovision Song Contest in Vienna with their song A Monster Like Me.
The ballad was selected by a national TV audience at last night's Melodi Grand Prix final in Oslo. Here is the winning performance:
Eleven songs competed in the final and were soon whittled down to a final choice of four. Unlike last year when Carl Espen wiped the floor with all comers, Mørland & Debrah Scarlett finished up just 3,496 votes ahead of Erlend Bratland.
Mørland spent most of his musical career in England fronting his band Absent Elk (their cover of Lady Gaga's Poker Face chalked up over 450,000 YouTube views) but is now back in Oslo to work on his solo career. He joined up with the Norwegian-Swiss singer Debrah Scarlett after spotting her performances on TV2's The Voice.
For me it's a surprise that Norway's Eurovision fans chose another ballad after last year's failure of Carl Espen's Silent Storm. Perhaps they were inspired by Austria's Bond-esque winner Rise Like a Phoenix?
Erlend Bratland's Thunderstruck was the unlucky runner-up, arguably a much more suitable song for the camp-fest that is Eurovision:
But so be it. Mørland & Debrah Scarlett will carry the hopes of Norway to Vienna for the second semi-final on 21 May. Will they finish in the top ten and progress to the final two days later? Only time will tell.
Norway's dear neighbours Sweden also selected their entry last night. Hot-favourite Måns Zelmerlöw was the clear winner with his song Heroes. Sweden will compete in the same semi-final as Norway and their impressive performance could steal the show:
What do you think of the Norway and Sweden entries?
—
Photo credit: Andres Putting (EBU)