10 leading architects and landscape architects have been chosen to design new rest areas and viewpoints in the years ahead.
Fans of Scandinavian road trips will have a lot more to look forward to in the years to come as the Norwegian scenic routes program of investment has been extended.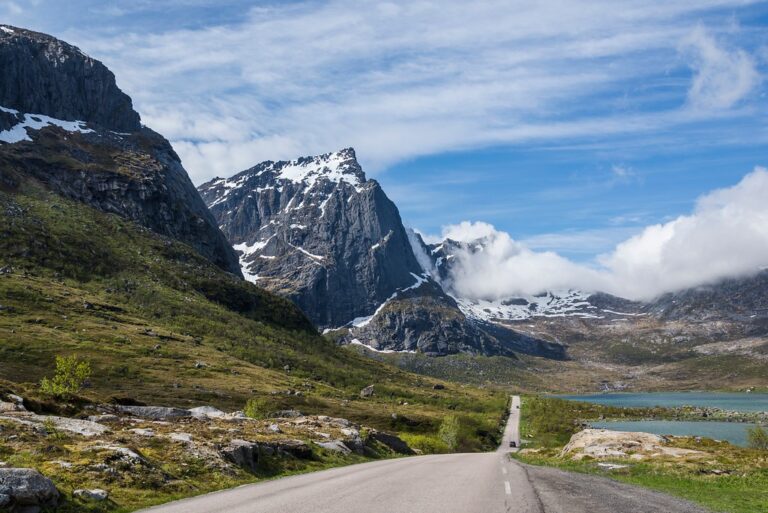 Since launching three decades ago, Norway's scenic routes program has proved immensely popular with locals and visitors alike.
At the time of writing, 175 rest area and viewpoint projects have been installed on selected roads, many with significant architectural interest. It has created a bucket list of Norway road trips for travellers.
New architects
Earlier this year, the Norwegian Public Roads Administration (NPRA) launched a call for tenders for the design of Scenic Route projects to be carried out from 2023 to 2029.
Now, 54 architects and 27 landscape architects expressed their interest, from which 10 have been selected to design future rest areas and viewpoints.
The selected architect firms are Eladio Ramm, Kappland arkitekter, LCLA, MORK-ULNES Arkitekter, RAM arkitektur and Sanden+Hodnekvam Arkitekter. Landscape architects chosen for the project are ATSITE, BOGL, SLA and White.
Individual project contracts will now be awarded based on a new competition process featuring the ten chosen companies.
The best Norway road trips
There are 18 designated scenic routes in Norway, mostly touring attractive landscapes including coastlines, fjords and mountains.
Many of the roads are historic routes such as mountain passes like Gaularfjellet, no longer used as main roads. Others such as the E10 through Lofoten remain an important part of national infrastructure.
Many of these routes are fantastic destinations for road trips. It's easy to bundle up a couple of them into one itinerary especially in western Norway. Others make great detours, such as the Rondane route when driving from Oslo to Trondheim or the Helgeland coastal route between Trondheim and Bodø.
Eye-catching rest stops
The scenic routes program was established to invest in these routes, providing the necessary maintenance budget but also new rest areas and viewpoints, with the goal of preserving these important routes as tourist attractions.
As such, many of the projects are architecturally interesting. In some cases they blend into the landscapes, in others they enhance the natural beauty of the surroundings.
Occasionally the projects prove controversial. The metal staircase bridging the canyon at the Vøringsfossen waterfall being a prime example.
Many new rest stops and lookouts opened in 2022. One example was this fantastic new Espenes rest area with a viewing pavilion and toilet facilities in Hardanger.
Personally, I love driving these routes even though I only drive in Norway once or twice per year! Last year, I enjoyed Valdresflye, Hardanger and Gaularfjellet among others. I can't wait to see what designs the chosen architects have in store in the years to come.
Are you a fan of Norway's scenic routes program? What's your favourite road trip in Norway? Let us know below.