Important information on how British people living in Norway must take action to retain their residency rights.
The impact of Brexit on British citizens living abroad lingers on. Norway's Directorate of Immigration (UDI) has sent a letter to all British citizens living in Norway about how to secure their rights post-Brexit.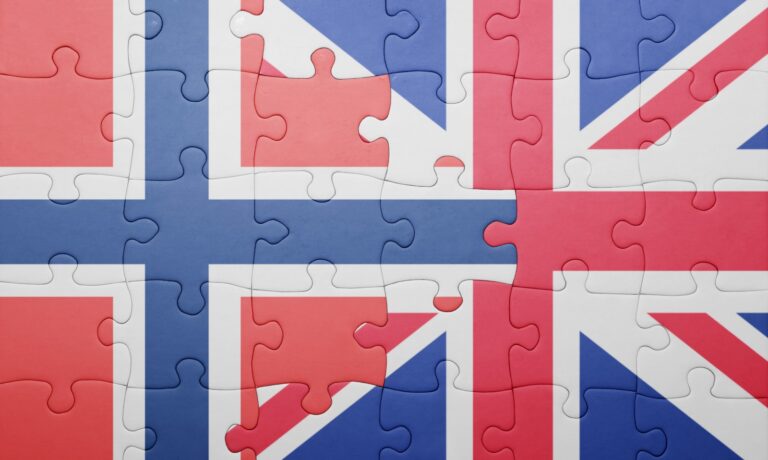 Simply put, if you are a British citizen living in Norway and you haven't yet taken action, you have until 31 December 2021 to do so. If not, you will lose the immigration rights you had as an EU/EEA citizen prior to Brexit.
You should be receiving your letter this week or next week. I received mine via Digipost, the government's secure digital postbox for official documents. In this post, I'll summarise what you need to know.
Norway and the EU/EEA
First things first, a reminder about Norway's relationship with Europe. Norway is not an EU member, but Brexit is still a major issue for Brits here.
Listen: Interview with the British Ambassador
That's because Norway is a member of the European Free Trade Association (EFTA), which gains them entry into the European Economic Agreement (EEA). The European freedom of movement regulations which Brits have previously used to freely move to Norway apply to EEA member states just as they do between members of the EU.
This means that Brexit, which has also caused the UK to leave the EEA, also brings to an end the freedom of movement between the UK and Norway.
UK Separation Agreement
The UK formally left the EU on 31 January 2020, but there was a transition period until the end of 2020. Anyone who legally lived in Norway before the end of 2020 has their immigration rights protected under the EEA EFTA Separation Agreement.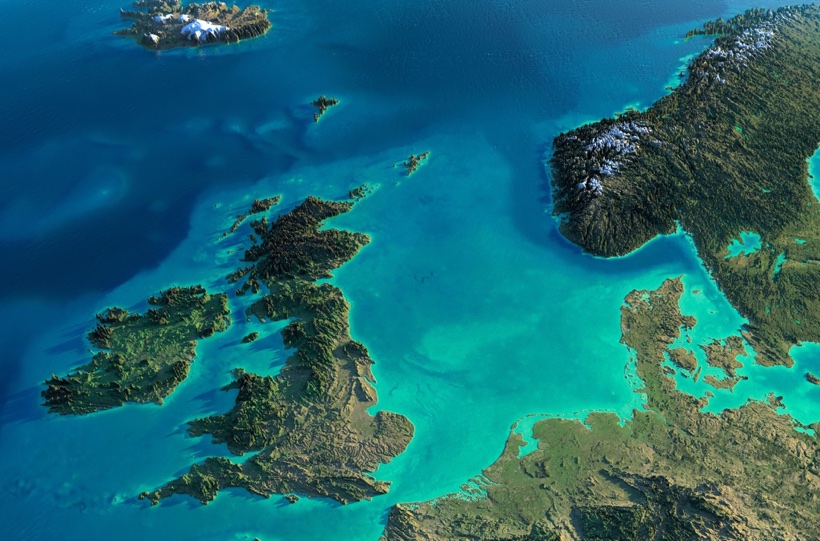 Rights protected under this agreement include the right to live, work and study in Norway pretty much the same as before. Without these rights, a Brit in Norway must apply for residence on the same basis as citizens of other non-EU/EEA countries.
This means from the beginning of 2021, it is much more challenging for Brits to move to Norway. That's why keeping these rights was such an important issue. However, keeping these rights is not an automatic process.
Proving your pre-Brexit status in Norway
To confirm your entitlement to pre-Brexit immigration conditions, all British nationals living in Norway should apply for a residence card. This applies whether you already hold permanent residence or not.
Note that under Norwegian immigration rules, the categories of permanent residence and the permanent right to reside are not the same thing.
If you have a permanent residence permit (permanent oppholdstillatelse or bosettingstillatelse), you already have a permanent right to residence in Norway. You will still need to obtain a residence card under the Norwegian Brexit regulations to prove your residency rights.
If you have permanent right to reside status (oppholdsrett or varig oppholdsrett), or you are living in Norway on any other non-permanent status, you must apply for a residence permit and the new residence card under the Norwegian Brexit regulations.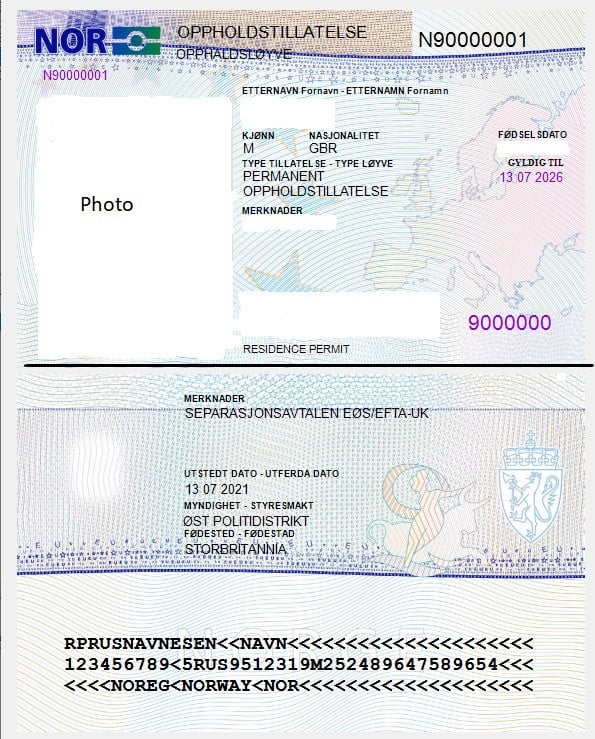 Many Brits have already applied for Norwegian citizenship following Brexit. UDI states that anyone who has not received a response to their citizenship application by 31 August 2021 or has had an application refused should apply for the new residence permit or order a residence card, as appropriate.
How to apply for the pre-Brexit residence status
All UK nationals under the EEA EFTA Separation Agreement must apply for a new residence card no later than 31 December 2021.
You must begin your application on the UDI website. Once processed, you will receive an email inviting you to book an appointment at your local police station. Here, they will check the application including any documents you need to provide.
Documentation includes (but is not limited to) your passport, proof of residence prior to 2021, and proof of your status. For example, if you were living in Norway as a worker under the EEA agreement, you will need to present proof of employment.
The links to apply together with all relevant information on required documentation can be found at: https://udi.no/en/want-to-apply/residence-according-to-the-brexit-regulations/brexit-apply-from-norway/
Moving to Norway from the UK After Brexit
Despite the end of freedom of movement between the UK and Norway, Brits can still move to and live in Norway. But the reality is that things are now much more difficult if you're not already living in Norway.
There are many categories of permit available under the category of work immigration, all with specific conditions. They include: skilled workers, seasonal workers, exchange programmes, vocational training, diplomats and NATO personnel, seafarers, and employees of companies located in EU/EEA countries.
You can find out more information about options in this article all about moving to Norway after Brexit.
Questions?
I have no insider information on the process outlined above. All I have done is interpreted the information already provided publicly by UDI. So unfortunately, I am unable to help with personal questions.
Please contact UDI or your local police station, depending upon the status of your application. You could also try contacting the British Embassy in Oslo if you need urgent help.