Although not widely known for its movie industry, Norway has produced a surprising number of actors that have graced the silver screen. Here are some of the biggest names from Norwegian films.
What springs to mind when you think of Norway? The Norwegian fjords, I would guess. Perhaps the Vikings? And what about the northern lights? Whatever you did say, I'd guess it wasn't Norwegian actors.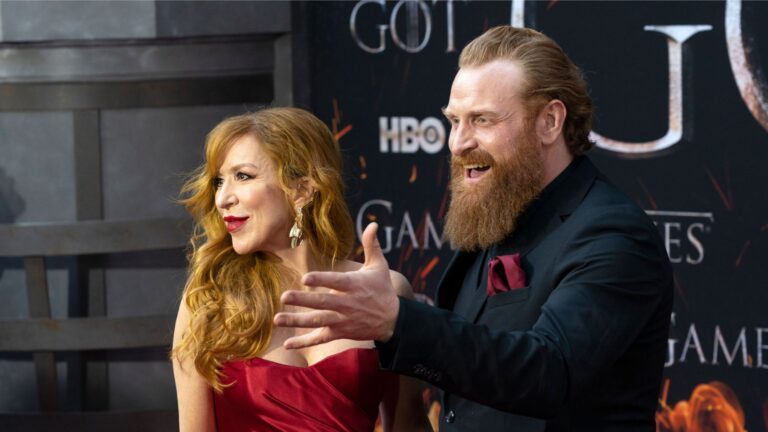 Yet Norway has produced its fair share of names you'll recognise. Dive in to discover renowned Norwegian actors you might recognise, but may not have realised hail from the land of the midnight sun.
This list is in no particular order. That being said, it's no surprise that we're going to start with…
Liv Ullman
In 2022, the cinematic world paused to honor Liv Ullmann with an honorary Oscar, celebrating her illustrious journey as both an actress and a director.
Throughout the 1960s and 70s, Ullmann graced more than 30 films across cinema and television, collaborating frequently with the iconic Swedish director, Ingmar Bergman.
Among her many roles, one stands out for its significance: Nora, from Henrik Ibsen's masterpiece, "A Doll's House". This role not only marked Ullmann's New York stage debut in 1975 but also earned her a Tony Award nomination for Lead Actress.
Though her career boasts numerous accolades, an Oscar remained elusive. She came close when "The Danish Poet," a Norwegian-Canadian animated short featuring Ullmann as the narrator, clinched the award, with the director taking the honors.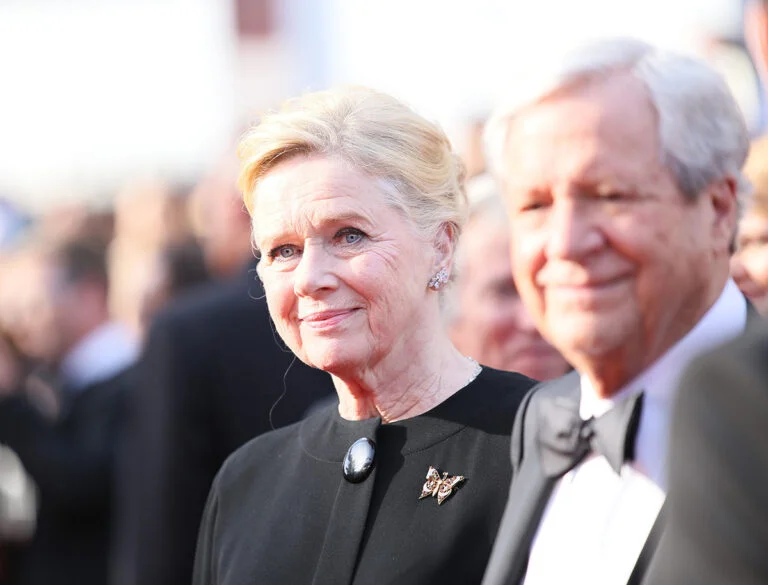 However, 2022 was Ullmann's year, as the Academy celebrated her for the "courage and emotional depth she brought to the screen, captivating audiences with her profound performances."
Kristoffer Hivju
Currently one of Norway's most recognisable faces, Kristofer Hivju has etched his mark on the global consciousness forever with his humorous portrayal of the towering Tormund Giantsbane in "Game of Thrones." He also brought his talents to the fascinating role of Nivellen in "The Witcher."
Born in Oslo in 1978, Hivju's roots are deeply embedded in the world of entertainment. He hails from a lineage of prominent performers.
Both his parents, Lieselotte Holmene and Erik Hivju, were celebrated Norwegian actors. Further afield, his cousin, Isabelle Nanty, graced the French cinema. Yet, among them, Kristofer shines brightest in terms of global recognition today.
From his debut in 2001 with the television series "Fox Grønland" to his memorable roles in films like "The Last King" as Gornstein Skelva and "Operation Arctic" as Fangstmann, Hivju's career trajectory has been nothing short of meteoric.
Ingrid Bolso Berdal
Hailing from Inderøy, Ingrid Bolso Berdal is a prodigious talent who honed her craft at the esteemed Oslo National Academy of Arts. Often portraying formidable female leads, she's best recognized for her compelling portrayal of Armistice in the acclaimed television series, "Westworld."
Berdal's performances haven't gone unnoticed, and not just because of her resemblance to Nicole Kidman. She clinched the prestigious Amanda Award for Best Actress for her stellar act in "Cold Prey."
Beyond this, audiences might recognize her as the menacing horned witch from "Hansel and Gretel" and the fierce female warrior in "Hercules."
Jonas Strand Gravli
Still in the early years of his career, Jonas Strand Gravli has built on his grounding in Scandinavian film and television by playing a handful of notable roles on Netflix shows.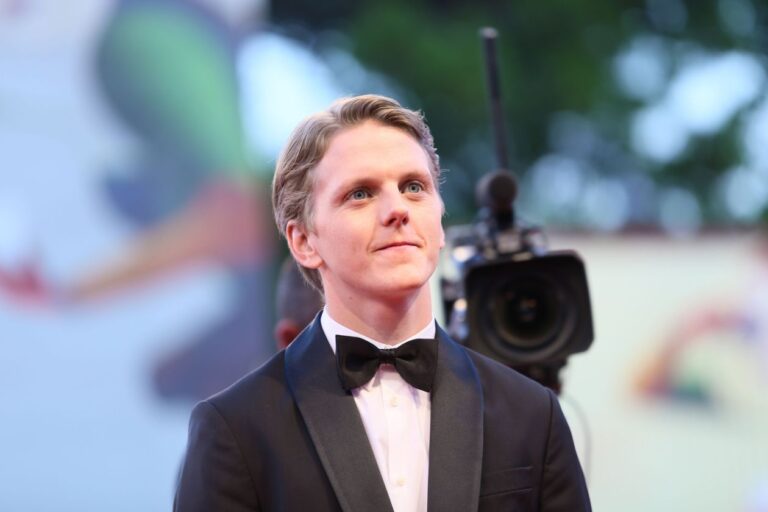 He first gained significant global attention for his portrayal in "22 July," a film that addresses the harrowing 2011 Norway attacks, reflecting both his depth as an actor and his commitment to telling poignant stories.
Since then, his most notable role has been the complex, Loki-reimagination of Laurits Seier in Ragnarok.
Alisha Boe
Born in Norway in March 1997 to a Norwegian mother and a Somali father, Alisha Boe has risen to prominence in the U.S. entertainment industry.
She is perhaps best recognized for her poignant portrayal of Jessica Davis in the critically acclaimed Netflix series, "13 Reasons Why."
At the tender age of 7, Alisha and her mother made the bold move to Los Angeles, setting the stage for a promising acting career. She made her screen debut in 2008 with the horror film "Amusement."
Since then, she has showcased her versatility across various roles. Notably, she played Gwen in "Teen Wolf" and brought life to the character Daphne in the iconic soap opera "Days of Our Lives." Additionally, audiences have enjoyed her guest appearance in the hit series "Modern Family."
Aksel Hennie
Born in Oslo in 1975, Aksel Hennie is a formidable talent in Norwegian cinema. In his youth, a significant event marked his life: he openly confessed to the act of graffiti tagging.
This confession, a first of its kind in Norway leading to a conviction, not only labeled him an outcast but also inspired the film "Uno," reflecting its impact on both his life and Norwegian artistic culture.
Determined to craft a career in acting, Hennie persisted in seeking admission to the esteemed Norwegian Academy of Theater. After three unsuccessful attempts, he was finally accepted on his fourth try. Post his graduation in 2001, the stage became his first love, showcasing his theatrical prowess.
Hennie's cinematic journey began with a bang in 2003 with the film "Jonny Vang," earning him the prestigious Amanda Award for Best Actor. His talent continued to shine when he was titled a European film "Shooting Star" in 2004.
In "Max Manus," he masterfully embodied a Norwegian war hero, further solidifying his reputation as a versatile actor.
Ane Dahl Torp
One of Norway's leading actresses, Ane Dahl Torp is a famous face in Norway but not as well known outside the country's borders.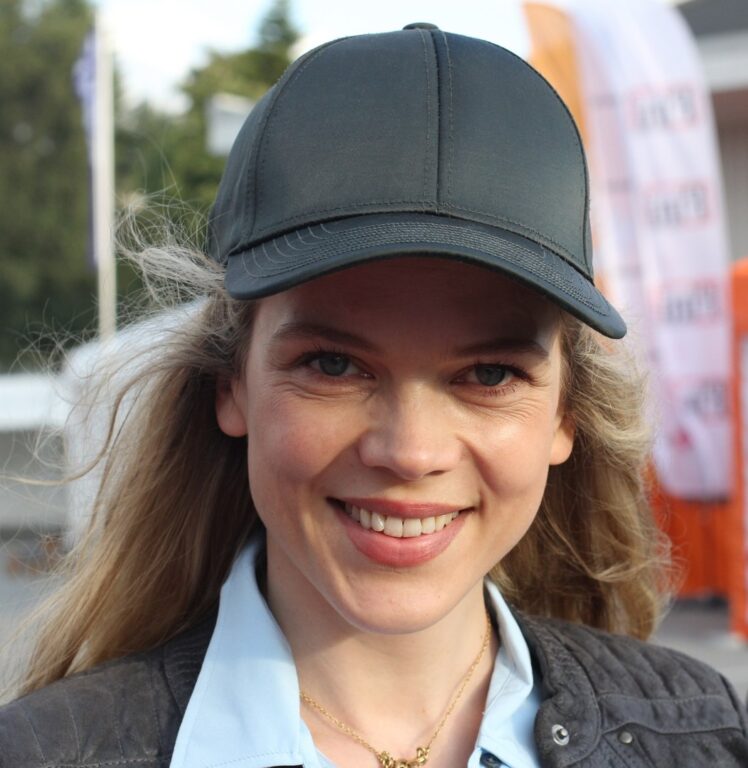 With a striking screen presence, Torp has seamlessly transitioned between a myriad of roles, showcasing her versatile ability.
International audiences might recognise her from the Norwegian disaster film, "The Wave," however. She also features regularly in Norwegian TV series. Her portrayal in the "Occupied" (known in Norwegian as Okkupert), set in a near-future scenario where Norway is occupied by Russia, garnered significant acclaim.
Off-screen, her contributions to Norwegian arts and cinema have earned her respect and admiration, solidifying her position as one of the country's leading figures in the arts.
Jakob Oftebro
Hailing from Oslo and born in 1986, Jakob Oftebro is a rising star in the Norwegian film industry. His diverse range and compelling screen presence have earned him leading roles in numerous prestigious films.
Among his notable performances is his role in the Danish war series "1864," which boasts one of the most substantial budgets in Danish cinematic history.
Oftebro's foundation in the arts is rooted in his education at the Norwegian Academy of Performing Arts. Even as a student, he showcased his budding talent with a role in the award-winning film "Max Manus."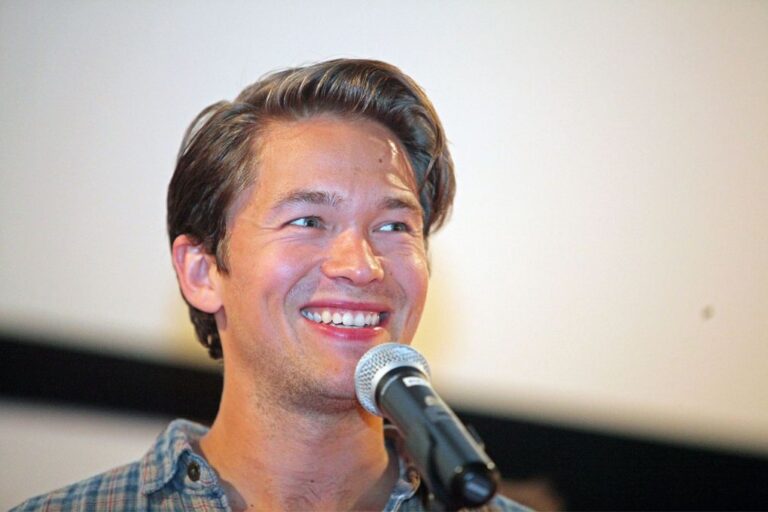 His repertoire also includes a significant contribution to the Oscar-nominated film "Kon-Tiki." Further showcasing his versatility, Oftebro took the lead in adapting Knut Hamsun's work and delivered a memorable performance in the Swedish film "Hidden Child."
Natassia Linn Malthe
Hailing from Oslo and born in January 1974, Natassia Malthe has skillfully transitioned from modeling to acting, taking roles in action films, television shows, and even video games
Among her notable roles, she portrayed the comic book character Typhoid Mary Fisk in the film "Elektra," variously known as Mutant Zero or Bloody Mary.
She further showcased her versatility in the Sci-Fi Channel series "Knights of Bloodsteel." Additionally, her leading role in "BloodRayne" was not confined to the big screen; she reprised it in the subsequent video game adaptation.
With a rich background in performing arts education, Malthe attended prestigious institutions like ballet academies in Norway and Scotland, including the esteemed Norwegian National Opera and Ballet.
This foundation not only facilitated her success in the cinematic world but also as a sought-after model, notably for renowned Norwegian brands.
Kristoffer Joner
Hailing from Stavanger, Kristoffer Joner, embarked on his acting journey early. By the age of 14, he was already showcasing his talents at the Rogaland Teater.
Joner's entry into the cinematic world began with a television series named "Offshore" in 1996. Though the show concluded in 2000, that very year marked a turning point in his career with a defining role as Pal Jackman in the film "Detektor."
In recognition of his acting prowess, he was bestowed with the Amanda Award for Best Male Actor in 2005 for his stellar performance in "Naboer."
Further broadening his international appeal, Joner graced the silver screen with a role in the renowned American film "The Revenant" together with two roles in Norwegian disaster movies, The Wave and The Quake.
Agnes Elisabet Hilden Kittelsen
Born in Kristiansand in 1980, Kittelsen is a distinguished Norwegian actress recognised for her impactful roles, notably in films like "Max Manus" where she portrayed Tikken's wife and "Kon-Tiki" as Liv Heyerdahl.
A graduate of the National Academy of Theater, Kittelsen has made significant contributions to both film and stage. Her filmography includes notable works such as the Norwegian film "Reisen Til Julestjernen" and the sitcom series "Dag".
Thorbjørn Harr
Born in Oslo in 1974, Hart began his acting journey at a young age when he was spotted by NRK scouts in his schoolyard, leading to his first role in a youth series.
Throughout his career, Harr has showcased his versatility by engaging in both film and theatre. He is most renowned for portraying Jarl Borg in the acclaimed television series, "Vikings."
Over the years, his acting skills have earned him numerous awards, including the Per Abel Prize and the Norwegian Critics Award, to name a few.