Faen and beyond: When learning Norwegian, it's important to learn Norwegian curse words. Even if you never use them, it's helpful to know when someone is swearing in Norwegian…
It may be frowned upon in the best families, but sometimes nothing else than a good swear word will do. Who hasn't uttered one after hitting their toe on the corner of the bed?
In this article, we aim to give you an overview of the Norwegian language's most used profanities.
Forgive us if you get easily offended by expletives, because this article is full of them. If that's you, I'd advise you to stop reading now! Although if you do scroll down to the end you'll find a list of minor, less offensive Norwegian curse words.
The root of Norwegian insults
Swear words differ quite a bit from one language to the other, but they do have common traits. They almost always stem from the most taboo parts of the language.
This means, very often, that they relate to one of three things: sex, bodily dejections, and religion. The Norwegian language is no exception in this respect.
Do Norwegians swear?
Yes, Norwegians do swear! They do it in much the same way as people from other countries. That is to say: they usually don't do it in polite company.
If a Norwegian swears in your presence, it probably means they feel comfortable around you. Either that or you just made them very angry.
Norwegians also swear at work, sometimes. This varies from office to office, of course, but it's not unheard of. Interestingly, a recent British study claims that swearing at work actually has benefits.
In Norway, there is a stereotype that northerners swear more. This was even the basis of a game in an episode of the reality show, Alt for Norge.
How to swear in Norwegian
How should you, as a non-native speaker, swear in Norwegian? The answer to that is: very carefully. At least in the beginning while you are still learning Norwegian.
When learning a new language, one realises that words don't correspond to each other exactly. A swear word, literally translated, may sound quite harmless in another language. This can easily lead to misunderstandings.
There are different levels of swearing, and it's very easy for a non-native speaker to end up using a profanity that's too strong for the occasion. This is why non-native speakers should tread carefully in the swearing department.
Faen
If we were to give an Oscar to the best, most commonly used and most adaptable Norwegian swear word, it would have to go to "faen". This is the basic all-round Norwegian expletive, used in a similar way as f**k in English.
In the three categories we mentioned previously, it falls under "religion", as it means "devil". Don't get fooled though: if "devil" seems pretty harmless in English, "faen" in Norwegian is about as vulgar as f**k.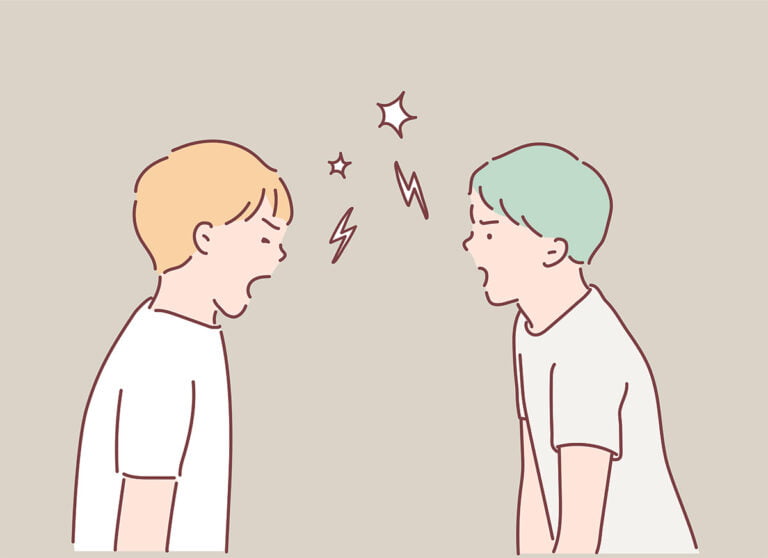 The reason faen stands out is that it can be used in so many situations. By itself, it usually expresses anger or irritation. It is often used in combination with "fy" (fy faen), roughly translated: "f**king hell" and with "hva" (hva faen) which means "what the f**k.
It can also be used in expressions: "det var som faen", which translates literally as "it was like the devil", means something like "well I'll be damned".
"Faen meg" is also a recurring one: "devil me". This one is hard to translate but you can get the jist of it with an example: "han var faen meg ikke klar engang" means "he wasn't even f**king ready".
Other common Norwegian swear words
"Faen" may be the leading actor but it certainly isn't the only bad word Norwegians have in their repertoire. Here is a list of the most common and foul ones we found, if you should choose to enrich your vocabulary in that direction.
Read more: Common Phrases in Norwegian
Jævlig, jævla, jævel
This little collection, like "faen", has to do with the devil. "Jævlig" translates literally as "devilish" or "devil-like", but it really means "terrible". It's a negative adjective, but with the added characteristic of being bad language.
"En jævla idiot" translates as "A f**ing idiot". "Jævel" is the same word, but used as a noun. "Han er en rik jævel" translates as "He is a rich f**k". Jævlig can also be used in a positive way, as in "jævlig god" meaning "f***ing good".
Helvete
This word means "hell". It can be used by itself, in anger – if you spill coffee on your laptop, for example: "Helvete!". Or it can be used for its literal meaning, as in "Dra til helvete", in English "Go to hell".
While the word "hell" is certainly not considered a good word in English, the word "helvete" in Norwegian seems to carry slightly more weight as a swear word than its English counterpart. It can also be combined with "faen", as in "faen i helvete" or "f***ing hell".
Satan
By now you've come to understand that anything that has to do with hell or the devil is (or has historically been, at least) very taboo in Norway. Satan is no exception.
This word can be used by itself as an interjection, in much the same way as "helvete", to express anger or shock. One difference though is that "satan" can also be used to express a kind of shocked amazement, without the negative connotation.
Fitte
Let us now leave the religion aside for a moment and explore the realm of sex-related swears. "Fitte" refers to the female anatomy. It roughly corresponds to "c**t" in English, though I say roughly because the word in English carries different weights of vulgarity depending on whether it's pronounced in the US or in the UK.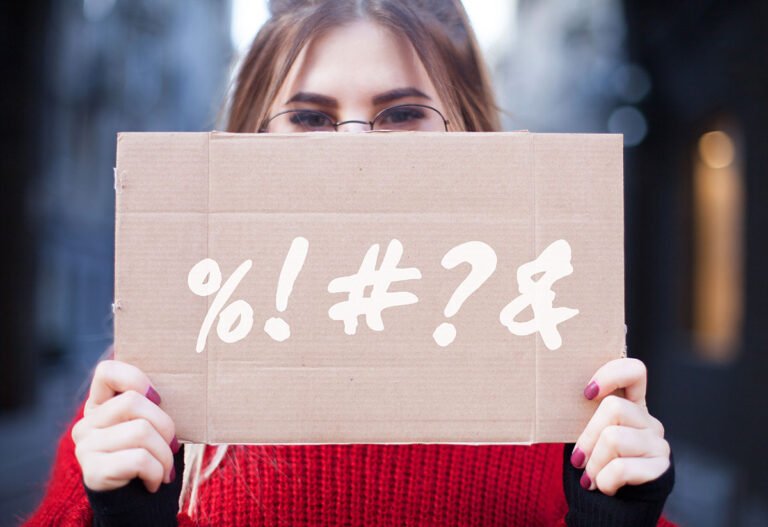 "Fitte" could be said to fall in between the US and UK level of "c**t". It is definitely not something you say in polite company – probably not in anyone's company, to be honest.
It can be used to refer to a person (regardless of gender) much in the same way as one can call a person a c**t or an a** hole.
Kuk
This word is the Norwegian equivalent of "c*ck". Used as a swear word, it will most often be to insult someone. "For en kuk!" translates as "What a d*ck"" or "What an a** hole!".
Ræva
Here's another anatomy-related profanity. "Ræv" means "butt", and ræva is the adjective that goes with that noun.
This makes it a bit difficult to translate to English literally (there is no convenient adjective in English for "butt-related"). The meaning is easy to grasp though. "Dette var helt ræva!" means "This really sucks!". "For et ræva hotellrom!" means "What a sh*tty hotel room!".
Dritt
This is an easy one. It means "sh*t" and can be used in exactly the same way.
Drit og dra
Literally translated as "sh*t and leave", this means "f*ck off".
Lesser Norwegian swear words: for milder circumstances
Sometimes the anger doesn't reach a high enough level to justify the use of the absolute worst profanities. Or the company one keeps doesn't allow it. Or television writers have to water down their language because they are writing a children's show.
Søren – This word falls in the same category as the American "darn" or the British "blimey". It can express anger, shock, disappointment, but without offending anyone.
Fillern – This one literally translates as "the rag". Norwegian dictionaries tell us that it stems from faen – the idea being to modify the word to make it inoffensive.
Read more: The Norwegian Alphabet
Fyttirakkern – This one seems suspiciously close to "fitte" (although I'm told there is no link here). It is another interjection that can mark surprise, shock or amazement, though rarely anger. It is safe to use in most contexts.
Pokker – This seems to be the go-to "swear word" used by people making Norwegian subtitles for foreign language shows. It is rarely used in real life, and has a slightly (unintended) comical effect when it is, because it is so harmless.
Hold kjeft – This one means "shut up". It's technically not a swear word, but it made the list because it is definitely offensive.
"Kjeft" refers to the "mouth" (or jaw) of an animal. To refer to a person's mouth with that word, especially when ordering them to shut it, is therefore highly impolite. It is, however, not vulgar enough to be forbidden in children's TV programmes.
Tell us what you think
We hope that this little guide enlightened you about the fascinating world of faen and other Norwegian profanities. Did we miss your favourite Norwegian swear word?
If you live outside of Norway but have Norwegian ancestry, does your family still use Norwegian curse words? Tell us about it in the comments!