When starting to learn Norwegian, you soon realise that Norway has a rich set of regional dialects. Let's take a look up north.
My first encounter with the nordnorsk (north Norwegian) dialect was in 2015.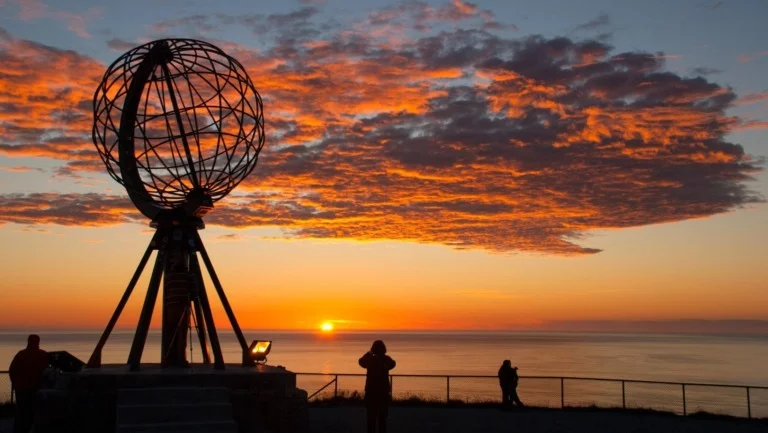 I was studying at the University of Oslo as an exchange student and had volunteered at a student café to try and immerse myself in the language (and hopefully make some Norwegian friends by bribing them with coffee).
Love at first syllable?
When I turned up for my shift, my fellow volunteer turned and greeted me with a friendly:
"Kossen går det?" aka "How's it going?"
Prior to moving to Oslo, I had already spent two years studying Norwegian at my home university and up to this point had been cautiously optimistic about my language ability.
However, like most people who learn Norwegian, I had mainly been exposed to the Oslo dialect, which would phrase the question as "Hvordan går det?" (or potentially "Åssen går det?"), and I was woefully unprepared for the sheer variety of Norwegian dialects.
After a few seconds of me opening and closing my mouth like a fish blowing bubbles rather than producing actual human noises, the volunteer rephrased:
Learn Norwegian Now: Norwegian Class 101 / The Mystery of Nils
"Kordan går det?" which was closer to the Oslo dialect but my brain had already spiralled beyond help. I managed to stutter out an apologetic explanation that I was still learning Norwegian, to which the volunteer smiled and immediately switched to English.
So much for immersing myself in the language. Still, as embarrassed as I am looking back on it, it couldn't have been that bad as that volunteer is now my partner of five plus years and nordnorsk is now one of my favourite Norwegian dialects.
What is nordnorsk?
Technically, there is no one "official" Norwegian language. There are two official written forms: bokmål and nynorsk, and countless spoken dialects.
"Nordnorsk" (Northern Norwegian) is an umbrella term that encompasses all the different dialects spoken in the two northernmost counties of Nordland and Troms og Finnmark.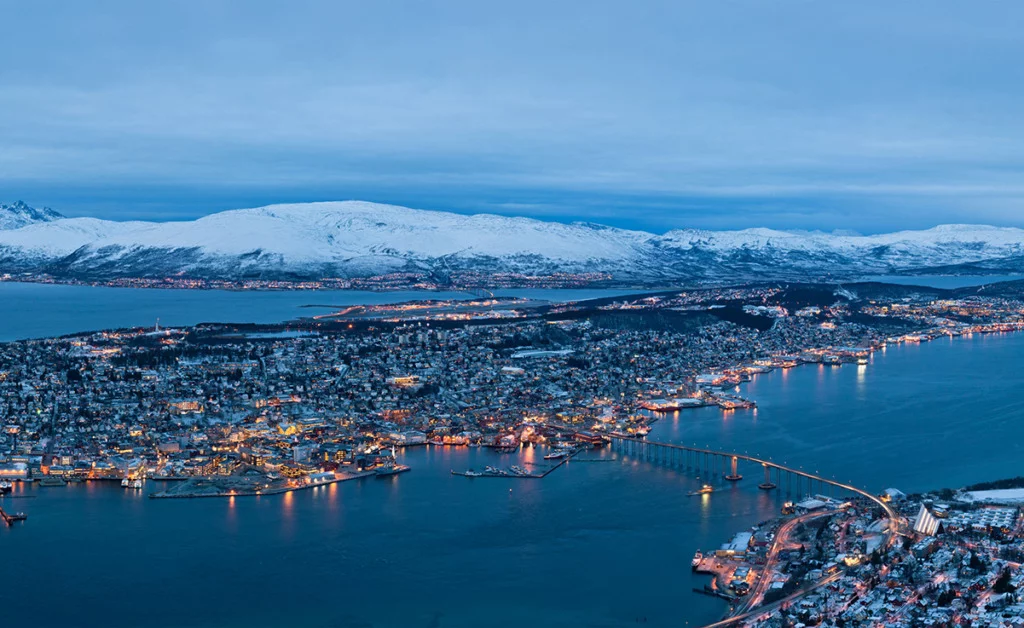 While these nordnorsk dialects have a lot of similarities, they also have differences, such as the pronunciation of "jeg" (I). Therefore, I should clarify that my experience of nordnorsk is mainly through the Harstad dialect, where my partner is from.
Nordnorsk pronunciation
Differences in pronunciation are a key feature of dialects. Some of the pronunciation differences I've noticed my partner use compared to the Oslo dialect include:
"Noka" / "no'an" instead of "noe" / "noen" (something / someone)
"Ikkje" instead of "ikke" (negative adverb)
"Meir" instead of "mer" (more)
"E" instead of "er" (is / are)
One of the most famous examples of nordnorsk pronunciation is "fesk" instead of "fisk" (fish), which became popular throughout Norway due to an advert for Lofoten fish burgers.
However, pronunciation can vary greatly between nordnorsk dialects throughout the region.
For example, the Finnmark dialect is so clear that it has been described as "spoken bokmål" (though this is not entirely accurate), while the Mo i Rana dialect is a bit thicker and has features that remind me more of nynorsk (such as "kva" instead of "hva" and "korleis" instead of "hvordan").
In addition, my partner and his Harstad family enjoy poking good-natured fun at the Narvik dialect for being nasal, even though the two places are less than a two-hour drive away from each other and technically included in the same dialect group of "Sør-Troms, Vesterålen og Ofoten".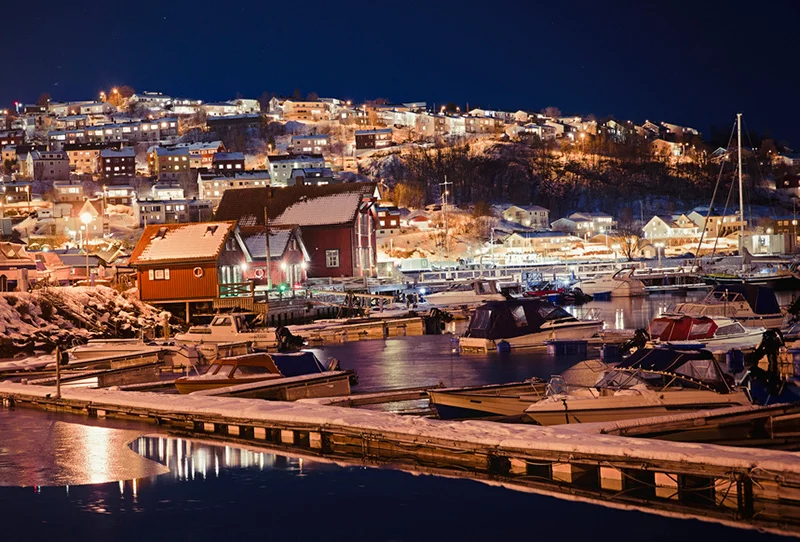 Writing in North Norway
Nordnorsk is purely a spoken language, and the majority of people in the North use bokmål rather than nynorsk as their main written language.
However, people will sometimes use spellings that more closely reflect their pronunciation for informal writing and messages. This means that when I get a Facebook message from one of my partner's family members, I often need to read it outloud to understand what it says.
Older writing also uses spellings that reflect pronunciation. This can be particularly seen in collections of folk tales, which were passed down via an oral tradition long before they were recorded in writing.
Even my partner struggled a little with reading the various accounts of the Northern Norwegian folk tale "Sjødraugene og landdraugene" (the Sea Draug and the Land Draug).
Read more: A Fairy-Tale Traveller's Guide to Norway
Examples of nordnorsk words
The most difficult part of the nordnorsk dialect are the different words. However, while pronunciation can vary, these words do tend to be shared across nordnorsk dialects, so once you know them, you can use them throughout the region.
Some of the most common words include:
| | | |
| --- | --- | --- |
| Nordnorsk | Bokmål | English |
| Læsta | Ullsokker | Woollen socks (usually knitted) |
| Skåltjn | Hode | Head |
| Skank | Fot | Foot |
| Nævva | Hender | Hands |
| Ka farsken | Hva faen | What the hell (can be a stronger swear word depending on the situation) |
For more words, check out the Nordnorsk ordliste.
Nordnorsk songs
It goes without saying that the best place to hear nordnorsk is in Northern Norway. However, if you can't get there, one of the next best places is in songs by Northern Norwegian artists. Some of my favourites include:
Er du nord – Kari Bremnes (from Svolvær):
Nordnorsk
Bokmål
Direct English translation
E du Nord i landet vårt
Har du meir enn ei ferje og miste
Du e ikkje den første som ho går i fra
Og du bli ikkje heller den siste
Er du nord i landet vårt
Har du mer en ei ferge å miste
Du er ikke den første som hun går i fra
Og du blir ikke heller den siste
Are you north in our land
Do you have more than a ferry to miss
You're not the first (person) she is leaving
And you won't be the last (one) either
Mannen i ausa – Moddi (from Senja):
Nordnorsk
Bokmål
Direct English translation
Hu hei se en anna vei
Tungsjyen* maule og male,
Mannen i Ausa betale
Hu hei, se en annen vei,
Tungsjyen mauler og maler,
Mannen i Ausa betaler
Ho hey, look the other way
The swell is churning and grinding
The man in Ausa is paying
*Tungsjy is a dialectal word that refers to a "heavy swell after a storm".
Æ e' nordlending æ! – Unit Five (from Hammerfest):
Nordnorsk
Bokmål
Direct English translation
Æ e nordlending æ, kossen e det med dæ?
E du fostra opp på tørrfesk sånn som æ?
E du sindig og kan spøtt?
Like du alt som e sprøtt?
Når du e sint kan du behersk dæ sånn som æ?
Jeg er nordlending jeg, hvordan er det med deg?
Er du fostret opp på tørrfisk sånn som jeg?
Er du sindig og kan spitte?
Liker du alt som er sprøt?
Når du er sint kan du berherske deg som jeg?
I am a Northerner I, what about you?
Were you brought up on dried fish like I (was)?
Are you level-headed and can spit?
Do you like all things crazy/crunchy?
When you're angry, can you control yourself like I (can)?
There's no place like the North (of Norway)
North Norway is a beautiful place with plenty of breathtaking natural attractions and fascinating cultural experiences, and we absolutely recommend a visit!
And now you know some nordnorsk words, you can listen out for them and maybe try them out yourself. Maybe your efforts will even get you a free cup of coffee (but don't quote me on that!).
Learn Norwegian Now: Norwegian Class 101 / The Mystery of Nils
Do you have a favourite Norwegian dialect? Have you been to North Norway? Let me know in the comments!