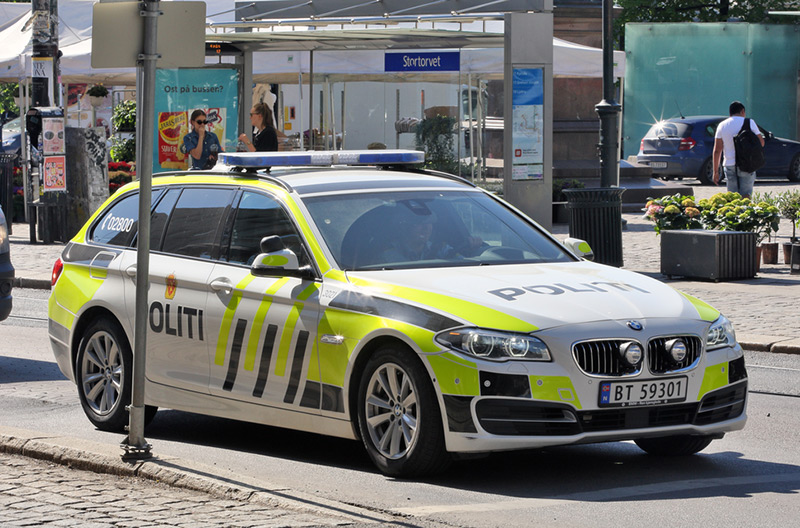 An Oslo man has been sentenced to 75 days custodial sentence. His crime? Spitting at the Norwegian police while making threats that he was infected with the coronavirus.
A Police press release today revealed the sentence handed down on 30 March in Oslo District Court. It is not yet known whether the individual will appeal the 75-day sentence. He must also pay legal costs. The name and age of the person convicted has not been revealed.
In Norway, 56 people have died so far from COVID-19 and more than 5,000 are confirmed infected. Since mid-March, emergency measures have placed severe restrictions on life in Norway. The temporary measures includes fines or jail time for breaking quarantine rules.
Guilty on several counts
The man was found guilty of violence and threats against a public official, threats against two officials, and two cases of disorderly conduct. He was in a drunken state when the incident occurred. It took place just two days after the emergency measures had been introduced.
Read more: The Latest Coronavirus News in Norway
"He thus creates a fear of contagion among police officers. In the court's opinion, this is reckless behaviour at a time of great uncertainty for many regarding the scale and severity of the pandemic," read the statement.
The judgement states the Police belong to a critical social group that must have the best possible protection against infection. "This case involved threats against police officials, but the same would apply to other socially critical personnel, such as persons within the health service. We are therefore pleased that the defendant is convicted," Police lawyer Karl Kristian Nordheim told NRK.
The prosecutor's office said they are pleased that the court emphasised that threatening 'corona' while spitting at or threatening to spit at "socially critical personnel" is a situation needing a quick reaction.
Coronavirus-related fines throughout Norway
The jail term is not the first punishment handed out in Norway relating to the coronavirus measures. Just a few days ago, a young male in Vestlandet received a 20,000 kroner fine for attending a party following a positive diagnosis.
The Eastern Police District states they receive daily tips and inquiries about potential violations of the Control of Infectious Diseases Act. They have received 370 reports since since 10 March.
The District also states they have received 54 reports of public gatherings, 13 quarantine violations, and 8 cases of people breaking the recently-introduced ban on cabin stays.
"Each message is evaluated individually. We travel out to investigate further when we believe there is a basis for it. We emphasise the prevention of criminal offences related to the Infectious Diseases Control Act, and provide advice and guidance on the applicable regulations," states the Eastern Police District.