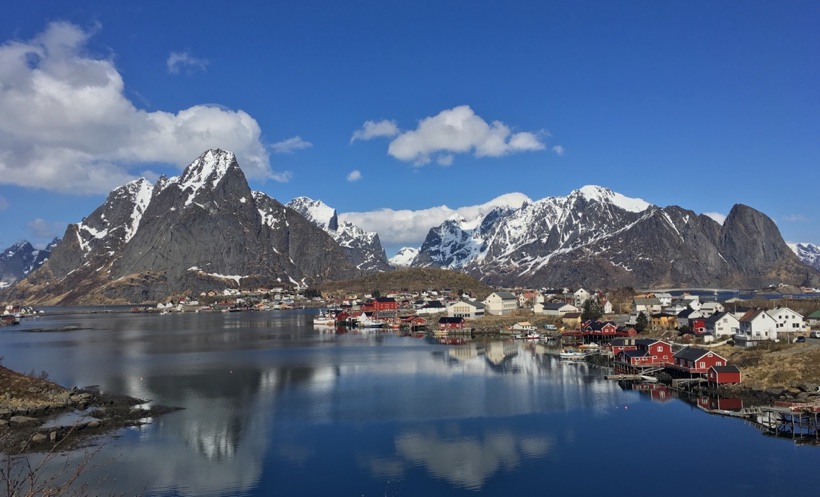 Words fail to do justice to the magnificent Lofoten archipelago. This is Norway at its absolute natural best.
The Lofoten islands offer everything you could want in a Norwegian holiday: Picture postcard fishing villages, incredible seafood, cycling and hiking opportunities.
But wait, there's more! Rustic fisherman's cabins, stunning beaches, snow-capped mountains, golf courses, and even Alpine skiing.
Our Lofoten travel guide is designed to help you plan a once-in-a-lifetime vacation, whether you want a road trip or a relaxing stay away from it all.
What to do in Lofoten
There's no need for you to make specific plans in Lofoten. It's not a place in which you should follow a specific itinerary. It's a place to pause, relax, and take in the remarkable environment. Having said that, here are some of our suggestions for the best places to experience the islands.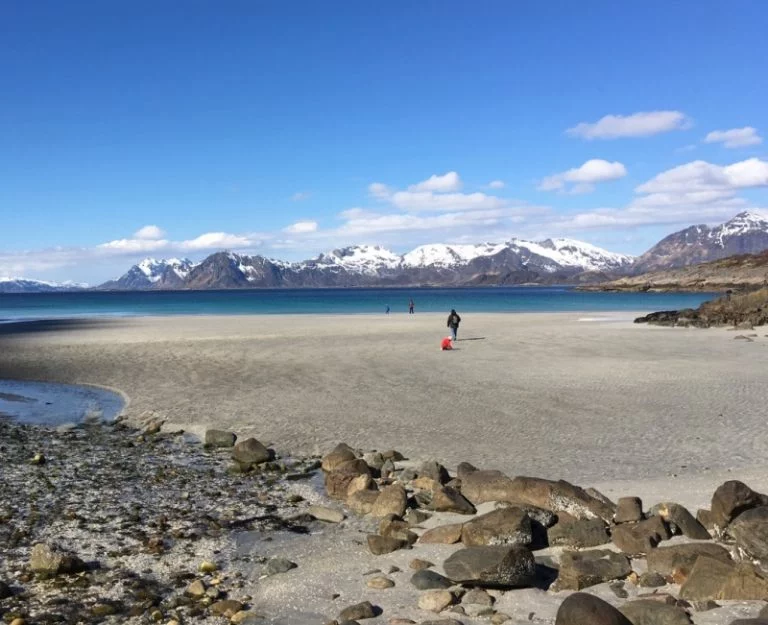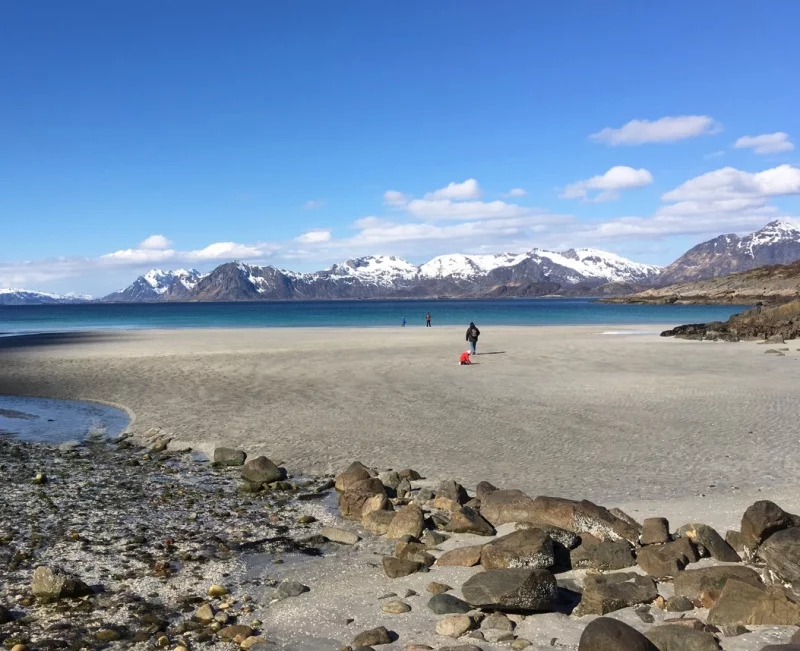 Lofoten Road Trip – To kick things off, take a look at our photo essay about a Lofoten road trip, the ultimate way to experience the best the islands have to offer in a short space of time.
Svolvær – The capital of Lofoten, Svolvær has everything you could need in a city – hotels, restaurants, shopping, galleries – yet with a population of just 4,000 manages to retains a delightful small town feel.
Set against the backdrop of spiky mountains, the restaurant-lined waterfront is also home to boat tours of the nearby Trollfjord and fishing trips out into the open ocean.
Henningsvær – Only a 20-minute drive from Svolvær, Henningsvær fishing village is spread over several tiny islands at the foot of an imposing mountain.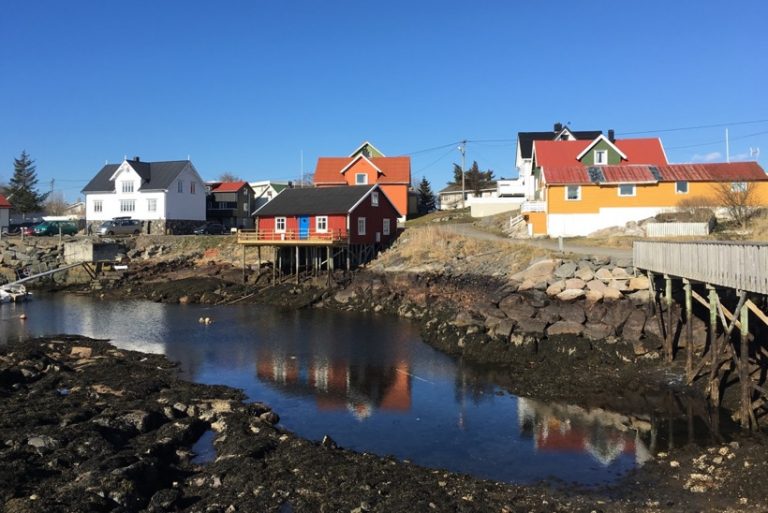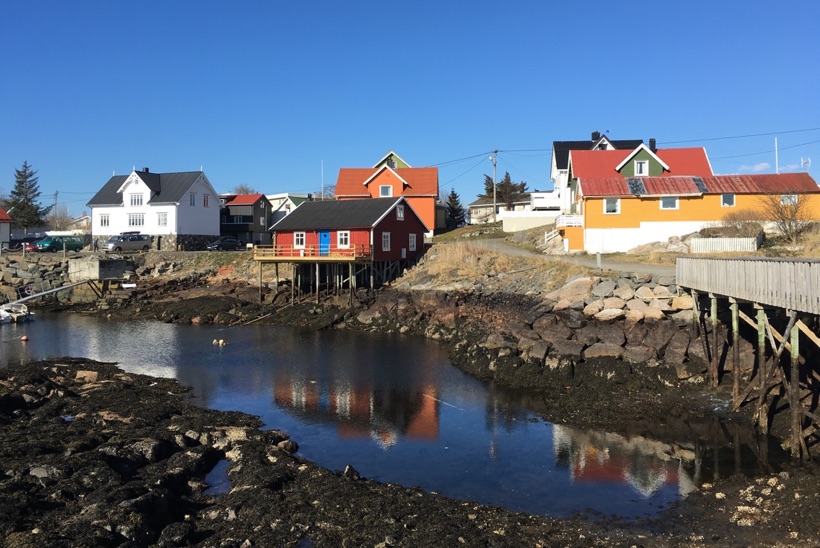 The setting is simply breathtaking, but be sure to leave time to check out some of the interesting galleries dotted around the village.
Lofotodden National Park – The government has recently announced the formation of Norway's newest National Park at the western end of Lofoten.
Reine – Providing perhaps the most famous photo opportunity in all of Lofoten, Reine is a charming fishing village home to just a few hundred permanent residents.
Boats trips from Reine set out to explore the coastline at this extreme end of the archipelago. Just a few miles away in Moskenes you can catch a fast ferry to Bodø.
Å – The last letter of the Norwegian alphabet, Å (sometimes named 'Å i Lofoten' to distinguish it from the village in Vesterålen with the same name) is as far as you can drive on the Lofoten islands.
Part fishing village and part museum, Å offers educational opportunities as well as a large number of rental cabins overlooking the water.
Where to stay
Lofoten offers a dazzling array of accommodation options, from full-service hotels and apartments in Svolvær to remote fisherman's cabins and campsites overlooking the ocean.
Read more: Lofoten Photography
There's something for every travel style, and every budget. If you're visiting in the Norwegian holiday month of July you'll need to book a few months in advance to have anything resembling a choice.
Getting around
Make no mistake, you are in a remote part of Scandinavia and as such, public transport options are extremely limited and only really suited for those taking a 'slow travel' approach to visiting the region.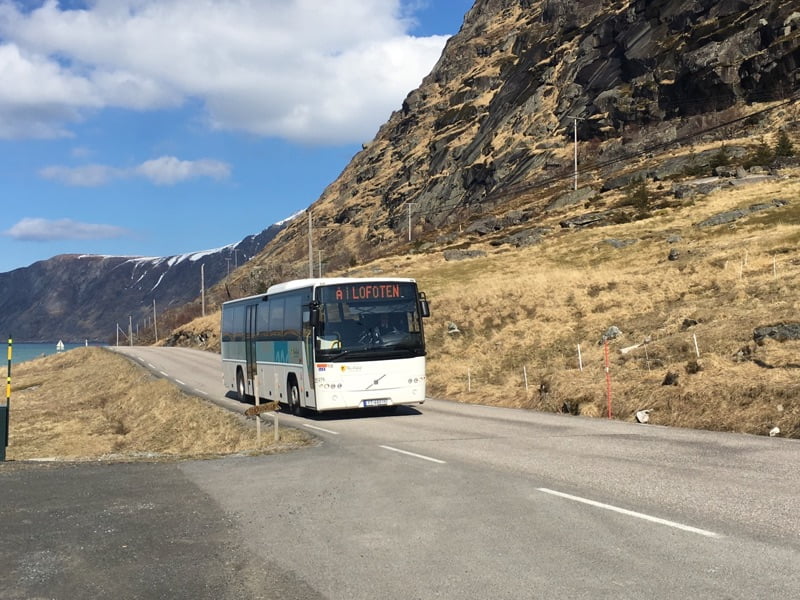 Hiring a car is therefore highly recommended, and it can be done in Svolvær, Leknes or at Moskenes with advance arrangement. Read our complete guide to getting around Lofoten to understand your options.
Pre-travel checklist
Before you visit Lofoten, here's a quick checklist of important things:
Guidebook: The Moon Norway guidebook helps your plan your trip to Lofoten
Accommodation: Book your hotel in advance and save money
Car Rental: Secure the best rates by reserving your car of choice in advance
Travel Insurance: Don't run the risk of travelling to Norway without adequate cover
VPN: Secure your smartphone's internet connection while you travel
Inspired by Lofoten? Share your love for this part of the world on Pinterest! There's a pin for that: