Norwegian football manager Ronny Delia is to take over as head coach of Major League Soccer (MLS) side New York City.
Deila leaves Norwegian Eliteserien club Vålerenga after three years in charge. He will be the first Norwegian to manage in MLS and joins on a three-year contract.
The 44-year-old led Strømsgodset to the Norwegian Cup in 2010 and the league title in 2013. He also has experience managing abroad following a high-profile move to Scottish side Celtic.
Read more: Sport in Norway
Deila spent two years in Glasgow, leading the side to two league titles and a Scottish Cup, although he ultimately fell short of the club's lofty expectations on the European stage.
Struggles at Vålerenga
However, despite being one of the leading names in Norwegian football, Deila struggled to make an impact with Vålerenga. After some signs of progress in his third season in charge, the Oslo club suffered a long winless run during 2019.
Despite that, Deila was set to continue his tenure for the 2020 season until New York City came calling. Club management chose not to stand in his way.
"I thank you for three wonderful years at Vålerenga. I've met many wonderful people," said Delia in a statement on the Vålerenga website.
Read more: The Most Impressive Norwegian Football Grounds
"We were going to continue working together, but over the Christmas season this opportunity emerged. Now that we have reached a consensus, this is an opportunity I cannot say no to."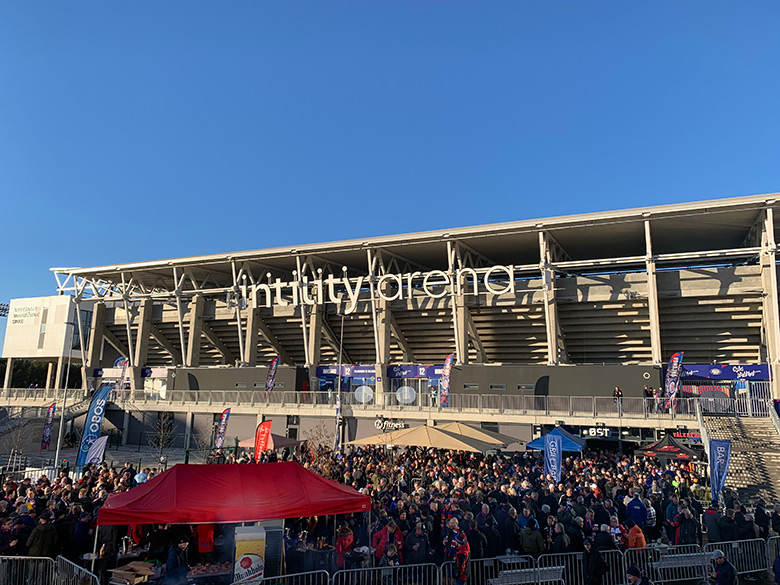 He went on to wish his former team good luck for the future. "I am sure Vålerenga will get great success in the future. A good foundation has been laid and the club has the best academy in the country. I wish everyone in and around Vålerenga good luck further," said Deila.
New York City
Deila joins New York City at a busy time. The club, who play at New York's famous Yankee Stadium, were eliminated in the MLS Cup conference semi-finals by Toronto FC. They are now preparing for their debut in the CONCACAF Champions League at Costan Rican side AD San Carlos in February, prior to the new MLS season kick-off in March.
He takes over from Spanish coach Domènec Torrent who left the club half-way through his three-year contract by mutual consent. Deila becomes the club's fourth head coach, following Torrent, Patrick Viera and Jason Kreis.
Earlier in the off-season, sporting director Claudio Reyna left NYC to take a similar role at Austin FC, who will join the MLS in 2021. New York City reached the conference semi-finals in all but one of the five years that Reyna had the role.
"With the benefit of time in the offseason, we wanted to make sure we found the right person to lead our club and we're really delighted that Ronny has agreed to become the new head coach of New York City FC," said David Lee, the club's new sporting director in a club statement.
"Knowing we had a very strong group of players returning in 2020, we wanted to recruit an experienced manager who played in a similar style as we have done in the past few years, with a proven ability to win league titles and develop players."
"Ronny meets that criteria, managing over 400 games, winning three leagues titles and two domestic cup competitions, along with many players who have been identified and developed by Ronny that have gone on to have careers at the highest levels of football."
What can American soccer fans expect from Deila?
The Norwegian wasted no time in outlining his plans for 2020 and beyond. "The way I want to play and the way NYCFC has played is very similar. I'm a very attacking coach. We want to have the ball as much as possible, but also try to be direct when you have those opportunities," he said in a statement.
"I'm really looking forward to getting going and getting to know the players in preseason and begin my time at NYCFC. I'm ready to see our supporters and hopefully we'll have a wonderful relationship. I'm going to do everything I can to play good football the City way and I'll give everything from myself to the club and I'm sure we're going to achieve fantastic things in the future."
We wish Ronny well in pursuing his American dream!