Hugely popular in some countries, rugby is a minority sport in Norway. Here's how you can get involved in the rugby league form of the game in Norway.
In my fortieth year, Trent – a New Zealand-born friend of mine, invited me to throw a rugby ball around at a park in South Oslo. 'You can catch and pass,' he said. 'Do you want to play Rugby League?'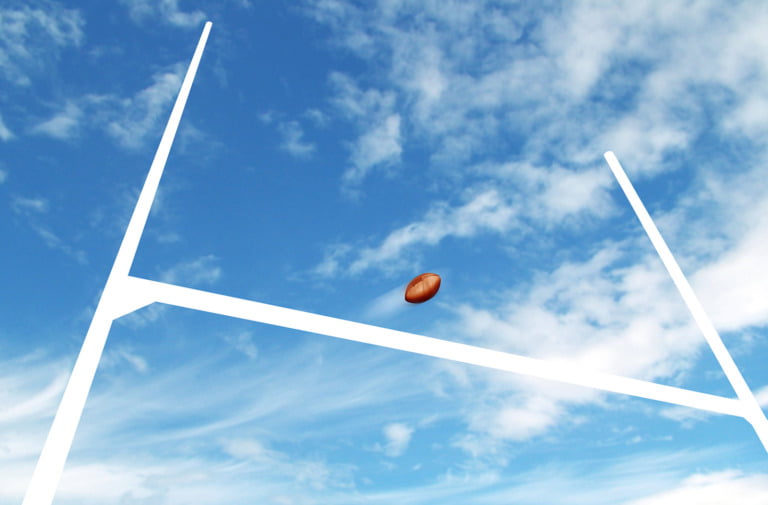 When I had arrived in Norway four years prior, I'd been told the best way to meet people would be to join a club. I began with a writers' group – but it didn't work out.
I'd no desire for individual sport, yet in the early days of the pandemic, Oslo was running a non-contact Rugby League training.
'It's not that hard out,' Trent said. 'Everybody's welcome at the Capitals. It's good fun.'
Trent had played for the Norwegian team, Vikingene, and was one of a handful of national representatives at the first Tuesday practice I attended. Having not thrown an oval ball for fifteen years in a team environment, and with poor aerobic fitness, I was well below my own standards. Yet my presence was appreciated – the inclusive atmosphere led by player-coach Isaac Schmidt.
I continued to attend practices, however, as bad weather came in, and COVID-19 infections rose, attendance numbers dropped. While we could still train at distance, prospective games were cancelled.
I'd recently met a talented filmmaker who'd previously completed a clever documentary film about an Oslo cricket team.
Read more: Cricket in Stavanger, Norway
I asked if he'd make a story about us – a bunch of men battling an uncertain pandemic with the desire to train together towards a game or tournament which, month after month, would be postponed.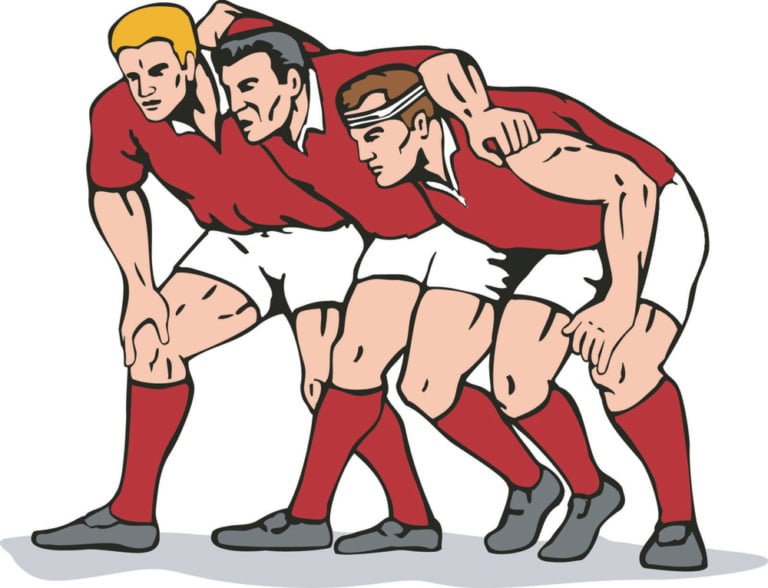 He agreed, and showed up for trainings in heavy rain at almost freezing temperatures, shooting footage and interviewing team members. We all liked him a lot, and his early work gave us hope in a bleak time.
Without warning, the filmmaker stopped turning up and withdrew from the project. Alas, a few weeks later, all team training was to cease by law.
Four months on, as the sun came up and vaccines were distributed, Norway regulations loosened and we were able to train as a team again. A draw had been established and set in two zones – the North-East division: Oslo, Lillestrøm and Trondheim – and the South-West division: Sandnes, Haugesund and Stavanger.
Unfortunately, Bardufoss, Tromsø, Porsgrunn, Bodø, Farsund, Sparbu and Flekkefjord – some of whom haven't been in the competition for at least a couple of years – are unable to field teams in 2021.
Oslo was set to play a warm-up match against the Lillestrøm Lions on July 3rd.
At the training two weeks prior to the game, I'd had a medicine ball thrown into me, and my shoulder was injured. Without the intention to play, I still attended practice the following week.
'You're playing on Saturday, right?' Schmidt asked.
'I wasn't planning to,' I said, concerned for my body.
'You've been with us almost a year now. We're short of players. We need you.'
I didn't have the heart to let Schmidt down, especially considering all the time he'd put into bringing the group together over the wet trainings and prolonged break.
'I haven't tackled anyone for fifteen years. I'm not sure my shoulder will be able to handle it. I need contact.'
'I'll run at you,' volunteered a man referred to as 'Milly' – who I'd never seen at previous trainings. Not of large height, but of a brawny 105 kg build, he put the ball in his arms and charged my 88 kg frame. I jolted backwards.
'I'm going to run again.'
Five more times, the man ran at me and I dug my shoulder in as hard as I could, terrified of dislocation.
'You're ready,' he said. 'I'm Kristoffer, by the way.'
Kristoffer, it turned out, was the current captain of the Norwegian national Rugby League team.
Kristoffer Milligan, captain of Norway
Born in Oslo in 1983, and raised in Flekkefjord, Kristoffer Milligan was brought up playing football, but at age 24, he decided he wanted to play a game more physically challenging and suitable for his robust strength. When he searched for 'toughest team sport in the world' online, Rugby League came up.
In 2008, Milligan founded the Flekkefjord RugbyKlubb (the 15 man Rugby Union code) and took on the roles of captain, coach, manager and accountant.
Rugby League Norway formed the national competition under the leadership of Warren Heilig in 2009. Flekkefjord did not have a 13 man Rugby League team, but while watching Milligan play Rugby Union, Heilig identified his rugged toughness, skill and leadership qualities early on, and was determined to involve him in the code.
Milligan was placed in the Tromsø Polar Bears team in 2011, and played 3 games for them that year. In order to get to the matches, he had to travel almost 500 kilometres by train from Flekkefjord to Oslo's Gardermoen Airport – and then take a two hour flight north to Tromsø, a further 1,700 kilometres away.
Heilig had so much faith in Milligan's ability, that after three games at domestic level, he was selected to play hooker against Germany for Norway's fourth overall international game. In 2013, the Tigers transitioned from Rugby Union to Rugby League and in only their second year, Milligan led them to the national Grand Final, in which they succumbed to the Oslo Capitals 36 – 12.
All up, Kristoffer has played 23 internationals for Vikingene, captaining them in 16 matches – his last (and Norway's last) game against Greece in a World Cup qualification match. With Norway down 32 – 0 at halftime, Milligan ignited a brief comeback with a try from dummy half 45 minutes into the game.
The Norwegians came back to within 18 points by the 65th minute, but eventually went down 56 – 20 in a comfortable win for the Greeks.
'I was devastated,' Milligan says. 'This was the lowest point of my career. We cost ourselves the game by playing poorly in the first half. We're a much better team than what we put on display, but we got stage fright. Greece's experience over-awed us, however, I'm confident each player grew from the loss, and that the future of Norwegian Rugby League is bright.'
And now, having not had a game since 2019, a much bigger Milligan was to play lock forward against Lillestrøm Lions at Vignernesjordet. I was to join him for my first official match.
Schmidt had me listed as the only bench player in our 14-man squad, and in unusual 31°C heat, I was subbed onto the field after 20 minutes in the second-row position.
I was sin-binned for a head-high tackle, which was accidental and a result of overenthusiasm rather than cynicism. When I came back on, I played at right centre, and as our forwards massively dominated, the ball didn't make it my way. Overall, I made about 8 tackles as well as a couple of runs from dummy half. We defeated an inexperienced yet whole-hearted Lillestrøm team 56 – 4.
The scoreline, however, doesn't indicate their toughness. The young lads battered me, and I left the field with a busted shoulder, sore ribs, bloodied knee, black eye and bruised cheekbone.
But is the game as barbaric as it appears? I asked Milligan – who also came out of the Lillestrøm game with a big black eye – for his thoughts.
'Each player who commits themselves to the field, knows they're going to put their body on the line, and come off beaten and sore. It's a tough game and one not to be taken lightly.
'Rugby League has a solid community base in England, Australia, New Zealand, Papua New Guinea and the lowly populated Pacific Islands, with Tonga and Samoa having strong playing groups in particular. It's fair to say that, despite a very brief history of Rugby League in Norway, we've emulated that community spirit amongst our players extremely well.
'This is not easy to do. Norway's land mass is so large, that getting players from as far north as Tromsø and as far south as Farsund to meet as one unit is time-consuming and expensive, especially considering that players don't get paid. While this is a difficult challenge, the boys have committed to the tyranny of distance in order to play together.
'Some of our teams have a small population base. Take Flekkefjord, for example. With fewer than 10,000 inhabitants there aren't many opportunities to attract players to move there. But the potential to grow is unbelievable. According to the International Rugby League ranking system – which is somewhat unregulated, but approximate nevertheless – Norway is number 18 in the world, just behind Greece, Italy and Malta. A huge factor ranking these countries above Norway is because they're boosted by the many players in their squads of European heritage who were born and raised in Australia – arguably the number one Rugby League country in the world, despite their number 2 ranking after New Zealand.
'Norway welcomes immigrants in the national team, however most of these players have many years of experience playing on Norwegian soil. Rugby League is a well-suited sport for the solid Nordic build. With greater participation numbers, dedication to practice attendance, extra funding, and sponsorship I see no reason why Norway cannot rise up the ranks.
'As captain of Vikingene, I know that each representative is as proud as the other to pull on the red and blue jersey and I cannot describe how it feels to sing Ja, vi elsker dette landet before each match with my Norwegian brethren.
'While the contest can be aggressive on the field, it's important to us that we promote the sport as a family-friendly and welcoming game – which it is.'
I spoke with experienced Vikingene player and Lillestrøm women's coach Joshua Skidmore-Hornby.
'Progress with the women's game has been gradual. Lillestrøm is the only Norwegian club with female players. We've had 22 girls try out and have a handful of dedicated regulars in our core playing group. We invite and welcome any women in the Lillestrøm/Oslo area to try out our Thursday trainings.
'As the women's game grows rapidly in the major Rugby League nations, I believe Norway will find inspiration from this, and if we promote and recruit accordingly, there is a great future for women's rugby league here.
'Youth Rugby League is always progressing,' Skidmore-Hornby assures me. 'Under the leadership of Dave Hunter, here at Lillestrøm Lions we've put a focus on club community and growth, rather than attaining titles. We had to pretty much start from scratch and we're thrilled by club members' efforts to get to where we are now.
'Anne Haigh – president of both the Lillestrøm Lions and Rugby League Norway – has a lot on her plate and puts in an extreme effort to keep the club on its feet and to continue advancing.
She has done a mighty job re-building Norway wheelchair Rugby League during a transition phase. They'll be holding an open day on Sunday 22 August, 10 AM at Skedsmohallen in Lillestrøm.
'Regarding youth teams, Nannestad school has been a great feeder for emerging Lillestrøm Lions players. In July, Nils Kristian Holte and Morten Eilertsen ran a week long summer camp for 18 children which was a great success.'
For more information about playing or supporting, check out Rugby League Norge.