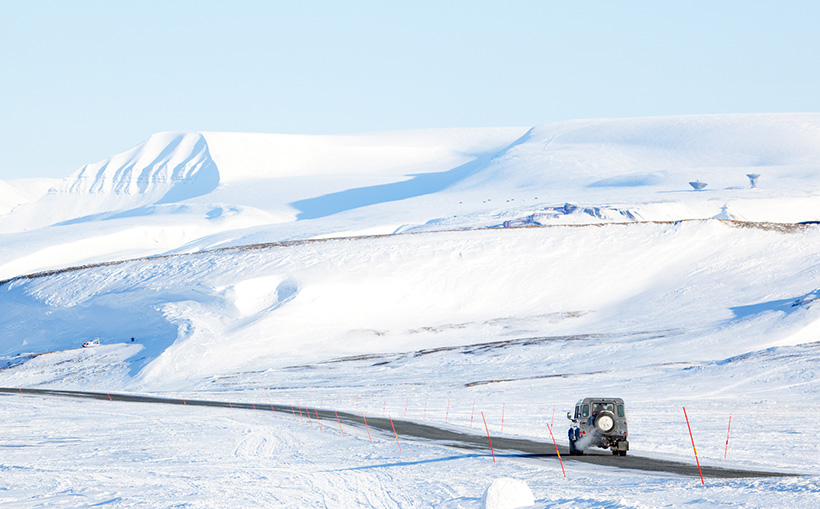 Here are the rules and regulations for driving on Norwegian roads.
I know from the Life in Norway inbox that many of our readers are planning a road trip in Norway. With some of the world's most scenic routes to explore, that's no surprise!
However, if you intend to drive in Norway, it is your responsibility to thoroughly research and understand all of the traffic laws. Ignorance of these laws is not an acceptable excuse if you break them.
Driving in Norway
Statens vegvesen (The Norwegian Public Roads Administration) is the body responsible for most aspects of driving in Norway.
They oversee the planning, construction and operation of the national and county road networks, and the administration of vehicle inspection and requirements, and driver training and licensing.
A brief English language summary of the rules is detailed on this page, but this should be taken as a starting point only. For full details please consult Statens vegvesen.
Driving licenses in Norway
The answer to the question "Is my driving license valid in Norway?" depends on the country that issued the license.
European citizens
All countries in the EU and the European Economic Area (EEA) have a 'mutual recognition' agreement for driving licences. This means if you are in possession of a valid driving license from an EU/EEA nation, you are legally able to drive in Norway.
For heavy vehicle licenses, this condition is only valid for five years from the date you became resident in Norway. EU/EEA driving license holders can swap their license for a Norwegian one as long as you took up residence after the license was issued.
All other citizens
For those just visiting Norway, a foreign-issued driving license is valid for up to 3 months, as long as the license remains valid in the issuing country. However, things are different if you become a resident of Norway.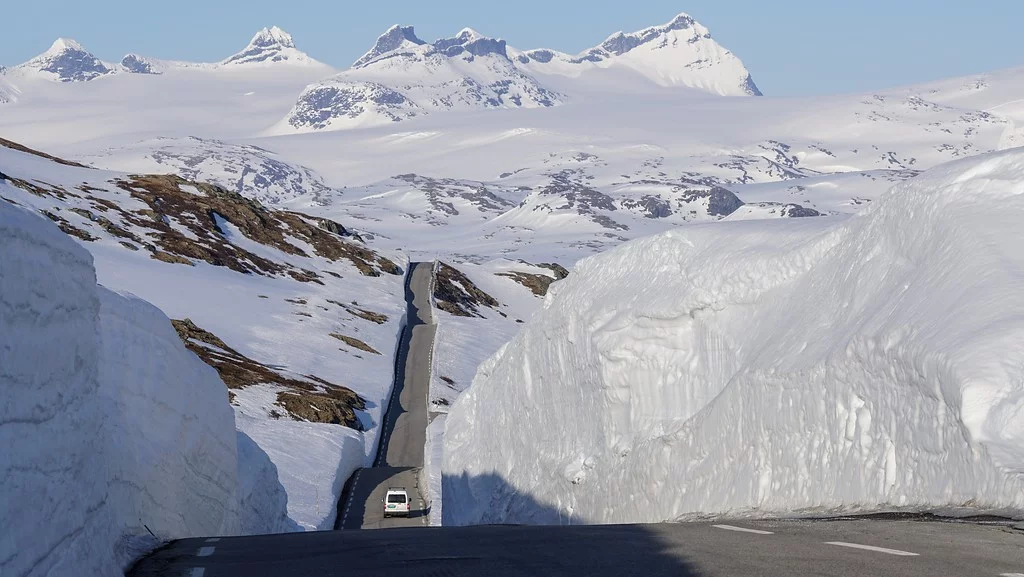 When you register as a resident, your driving licence is also valid for up to 3 months, but once this period expires your driving license cannot be used in Norway, regardless of the validity date printed on the card.
If you are a citizen of Australia, Canada, Hong Kong, Israel, Japan (category B), Monaco, New Zealand, San Marino, South Korea, Switzerland, or the USA, you can exchange your driving license for a Norwegian one by passing a practical driving test within one year of taking up normal residence in Norway.
Have you missed this deadline? Well, you can still take advantage of this process for up to one further year. But, you will need to also pass a theoretical test and mandatory training in first aid, safety and skid pan, and night driving.
After two years of residency, you no longer have the right to exchange your license and will have to apply as a first-time applicant, which means you will have to complete the same full mandatory program of training as any Norwegian does.
If you are not a citizen of one of the countries mentioned above, you will need to apply for a Norwegian license and follow the same process as a learner driver. Read more about driving licenses in Norway.
Before you drive
Some important facts about driving in Norway:
You must be 18 to drive a car, and 16 to drive a moped or tractor. There are separate rules/tests for large vehicles and motorcycles.
Third party insurance is compulsory.
It is compulsory to have a red warning triangle and at least one, yellow, fluorescent vest in a roadworthy car in case of breakdown.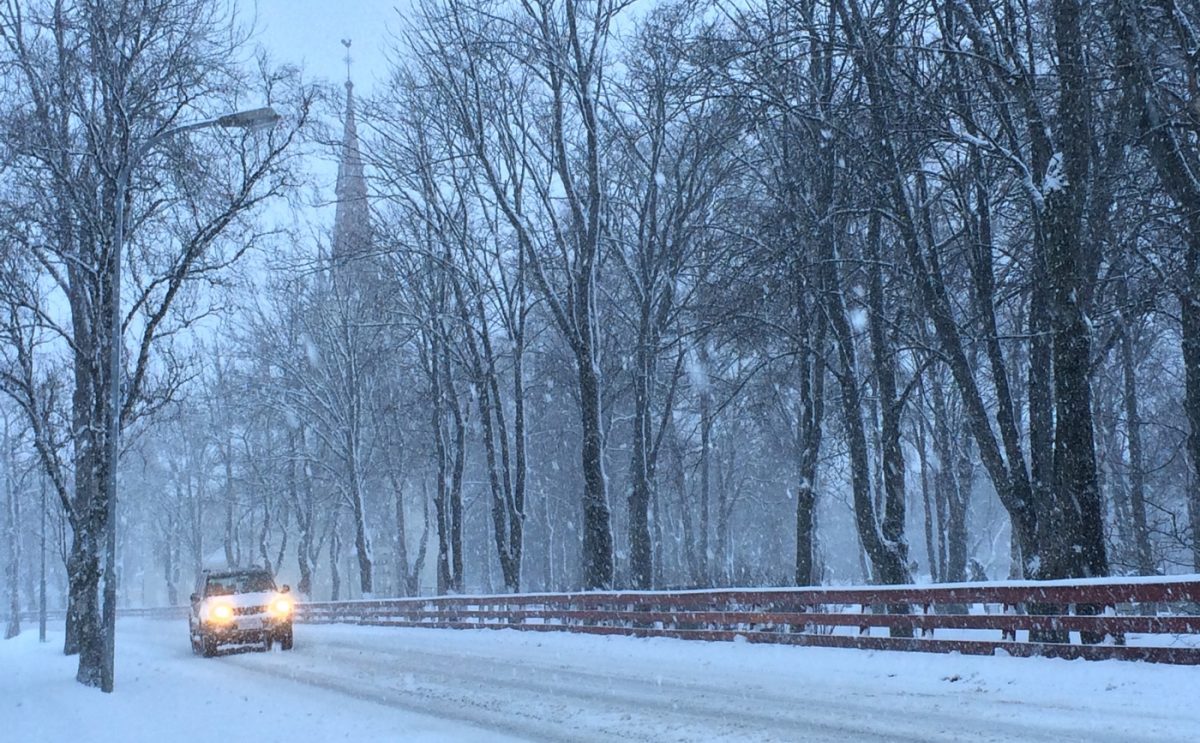 Winter driving
If you're not used to driving in snow and ice, be extra careful until you get used to the conditions. Winter driving in Norway can be very dangerous especially in mountainous areas and given the likely low-light conditions, so it might be worth taking a couple of winter driving lessons to help you acclimatise.
There must be a minimum of 1.6mm tread on summer tyres and a minimum of 3 millimetres on winter tyres. In practice this means that most drivers in Norway change their tyres at least twice per year. You will see most garages running special offers if you don't know how or don't want to do it yourself.
Studded tyres or snow chains can be used from 1 November to the second Monday after Easter Sunday. If you are driving in northern Norway (the counties of Nordland, Troms and Finnmark), this period runs from 16 October to 30 April.
Rules of the road
Here are some important ruled to be aware of when driving in Norway. This is not intended to be a comprehensive listing, rather picking out the most important for foreigners visiting Norway.
Always drive on the right side of the road.
Seat belts are compulsory.
All vehicles must have their headlights on when in motion regardless of the time of day or time of year.
Unless indicated by signs, vehicles approaching an intersection from the right have the right of way.
Trams always have the right of way and should be passed on the right.
Pedestrians always have the right of way at marked pedestrian crossings.
Mobile phones must not be used while driving.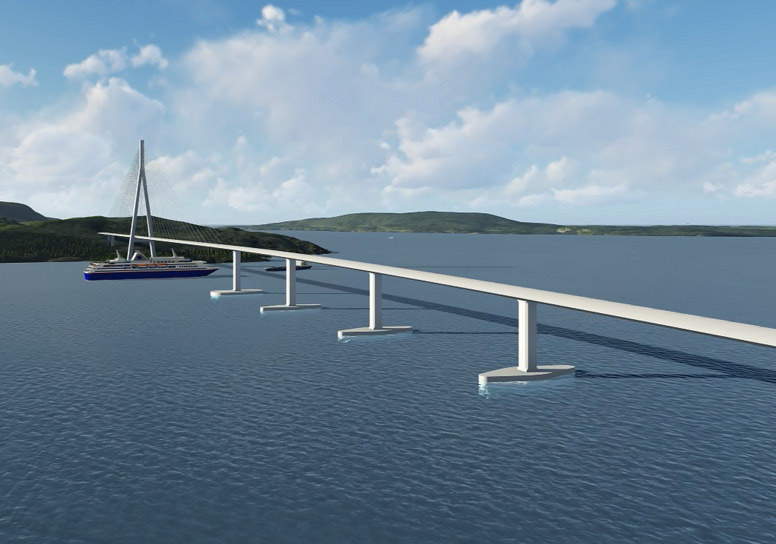 Also, remember that all speed limit signs are in kilometres per hour.  Unless otherwise posted, speed limits in Norway are as follows:
Residential areas: 30kph
Other built-up areas: 50kph
Rural roads: 80kph
Highways: 90kph
Drink driving laws in Norway
The legal limit is 20 milligrams of alcohol per 100 millilitres of blood. This is very low and therefore the simple rule of thumb is not to drink any alcohol whatsoever if you will be driving. Be wary of medications that may cause you to fail a breathalyser test, which are marked with a red triangle.
Road tolls
New highways, tunnels and bridges across Norway are frequently funded by road tolls. Unlike many other countries, the toll typically only stays in place until the construction is paid for. Cities such as Oslo and Trondheim also charge varying fees for entering.
All tolls, with the exception of the Atlantic Ocean Tunnel (for the Atlantic Road) and ferry charges, are collected automatically through the Auto PASS system, run by Statens vegvesen.
You have to pay a NOK 200 deposit for the tag, which will be sent to you by post and must be attached to the inside of the front windscreen.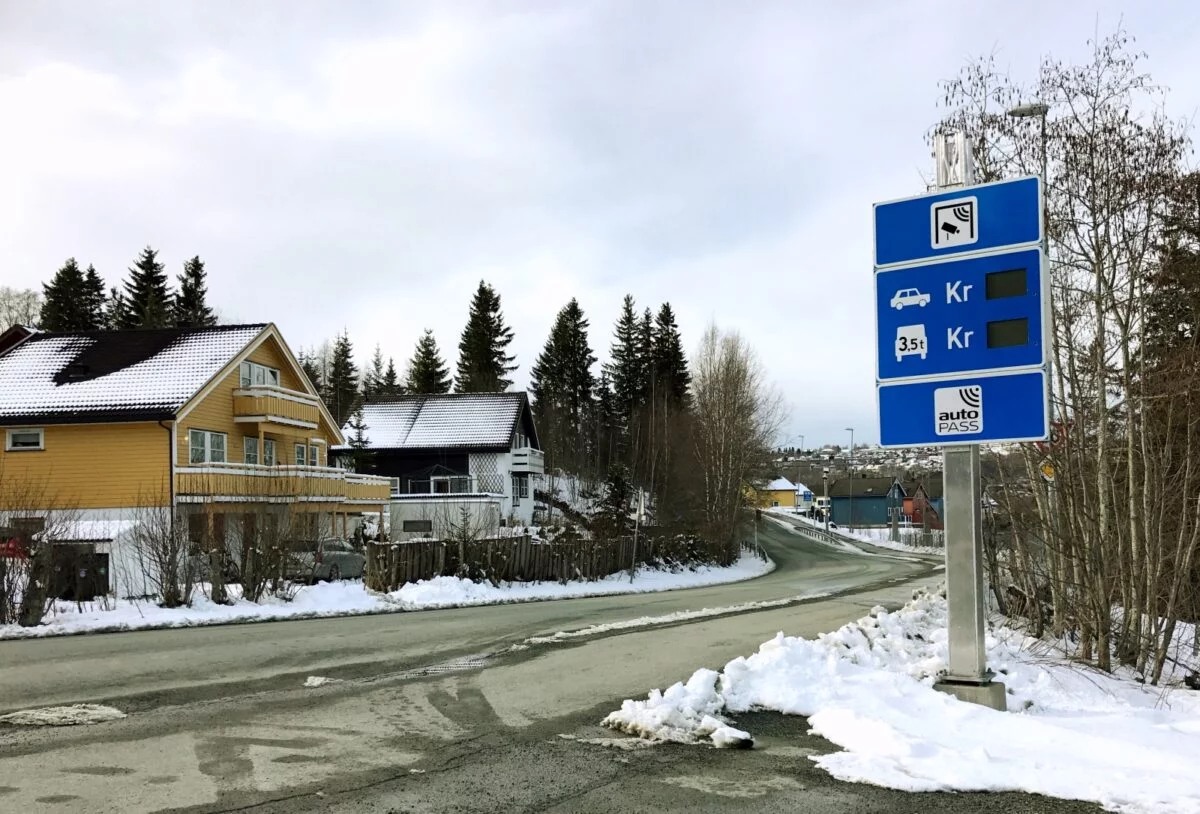 When you drive through automatic toll plazas without a toll tag, a photograph is taken of your vehicle registration plate. An invoice is sent to the vehicle owner.
Foreigners living and working in Norway who own a car should register online for a new Auto PASS. If you are just visiting Norway, separate rules apply. Read more about road tolls in Norway.
Electric cars in Norway
One of the few things the international media seem to cover relentlessly about Norway is the proliferation of electric car use across the country. And they're quite right. Norway has more electric cars on its road than any other country, on a per capita basis.
If you're visiting Norway, it's a great opportunity to test out an electric car for yourself. Some rental companies will offer electric cars, allowing you to experience the process of driving and charging.