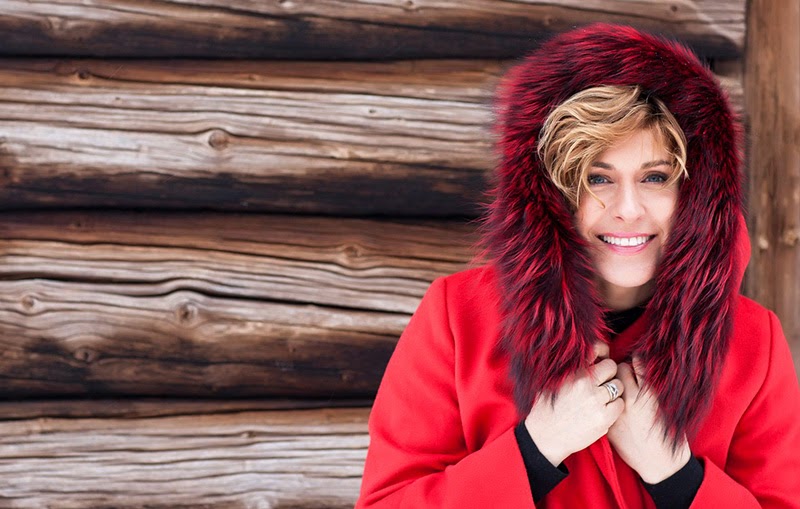 A look at the life and work of Norway's Sissel, one of the world's finest soprano singers.
Are you looking for some Norwegian music to listen to? Even if you've never heard of Sissel Kyrkjebø, there's a good chance you've already heard her voice.
In a career spanning 35 years so far, the Norwegian singer has performed with a wide range of artists, across most genres.
Introducing Sissel
Sissel is probably best known as the voice of the film Titanic. While Celine Dion may have sung the words to the theme, it's Sissel's beautiful and haunting wordless soprano vocal that carries through the whole film.
In May 2020, Sissel completed a year-long project called Reflections, celebrating her life for her 50th birthday. For 50 weeks from May 2019, she released a song along with an explanation of what the song meant to her, for fans to stream for free on her website.
Read more: Famous Norwegian Bands & Musicians
With Sissel showing no signs of slowing down, and looking forward to the next 50 years, we thought this was the perfect time to look back on Sissel's career so far.
Starting Out
Born in Bergen, Norway in 1969, Sissel grew up with her family in a small flat in Norway's second city. Her parents enjoyed country and western music while her older brothers were more into rock artists like Queen and Pink Floyd. While they weren't a musical family, music was all around, and the radio was always on.
At the age of 9, Sissel joined a local children's choir run by a director from New Zealand. They sang everything from Mozart to jazz classics, and this, along with her family, gave Sissel a love for music of all kinds, no matter what genre.
Over the next few years, Sissel won various talent competitions and started to appear on TV. First as part of the choir but soon she would be invited to perform solos as well.
 

 

 

View this post on Instagram

 

 
Breaking Big
Sissel's big break came in May 1986 when Bergen played host to the Eurovision Song Contest. During the interval between the acts and the scoring, Sissel sang a number of native Bergen tunes during what was effectively an advert for the city of Bergen.
Watching it now, it's a little corny – in one segment she's awkwardly stroking a penguin, presumably because Bergen is known for its Antarctic wildlife! But you can see that, even at the age of 16, she had the voice and the confidence to become a major star.
Appearing on Eurovision allowed Sissel to showcase her talents on a larger scale. The event each year is watched by millions throughout Europe and the world.
In October of 1986 Sissel released her self-titled debut album, which quickly sold 300,000 copies. This was a record for Norway and is very impressive in a country with only 4.2 million people. The album included an incredible version of Gershwin's Summertime.
To complete a remarkable 'debut year', the Norwegian newspaper Dagbladet awarded her Årets Navn (Name/Person of the Year) and in the Spellemanprisen – the Norwegian Grammys – she was awarded Årets Spelleman (Musician of the Year).
A Normal Life
Despite being famous throughout Scandinavia, Sissel tried to keep her life as normal as possible. She took most of 1988 off to ensure she could complete her school and enjoyed her final year of teenage life with friends in Bergen.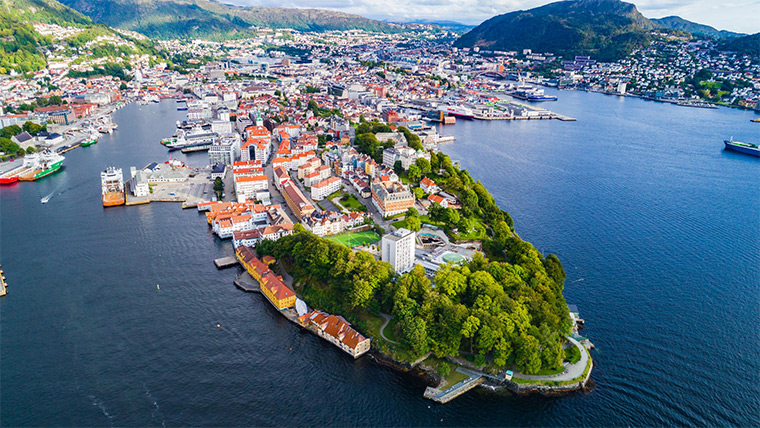 Sissel and her family would go for a hike in the mountains around Bergen every Sunday. Instead of attending church, she felt that the natural world became like a church to her. Sissel has always felt inspired by nature in her work, which she credits to growing up in such a naturally beautiful place.
Unlike many artists at the start of their career, Sissel didn't simply say yes to everything that was on offer. In 1987 she was invited to represent Norway at the Eurovision Song Contest in Brussels but she declined.
At the age of 18, Sissel found herself in Los Angeles where a producer had been working with her manager on a plan to 'break America'. They presented the plan to her and, much to their annoyance, she turned it down.
Sissel has said that while she can't quite remember exactly what she was thinking, she didn't think it was right for her at the time. She felt that it would 'put her in a box' when she was still only discovering what style or styles of music she enjoyed most.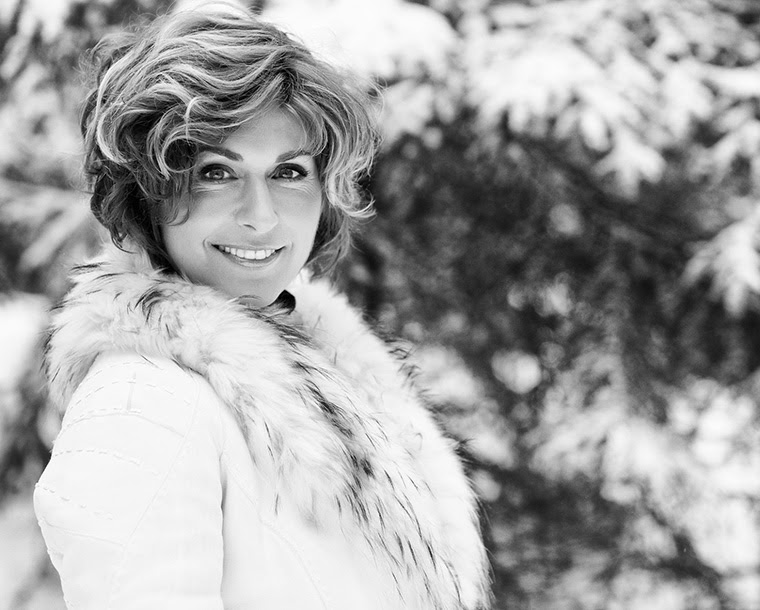 Looking back, it's hard to know whether that was the right decision. But it's certainly true that her career would have been very different.
Going Global
For the next few years, Sissel continued to build her career in Scandinavia. She often released the same album in Norway, Denmark and Sweden, with some different songs sung in the other languages to tailor them for the country.
Towards the end of the 1990s, Sissel started to come to more international recognition. In 1997 she toured the US with Irish folk group The Chieftains, including a concert at Carnegie Hall and an appearance on the Late Show with David Letterman.
In 1997 came the Titanic soundtrack that brought her to a massive global audience, even though most people didn't know who was singing. The composer of the soundtrack, James Horner, said it was a difficult choice between Sissel and Celine Dion as to who would record the theme song but, in the end, he chose Celine.
It wasn't until 2002, however, that Sissel released her first album in the US. Titled Sissel, the album included many of the songs from her 2000 album All Good Things and added the folk song Shenandoah, and Solitaire – a Neil Sedaka ballad.
With very little publicity and marketing, Decca records expected to sell 100,000 copies in the first nine months. Taking everybody by surprise, yet again, the record managed that in just three months!
Crossover Superstar
Sissel is often referred to as a 'Classical Crossover' singer. All that really means is that she doesn't just sing in a classical style but also a wide range of other genres. Her first album was basically a pop album and her career has covered everything from folk to classical plus a couple of more surprising choices!
In 1998, as a sign of her openness to all genres of music, Sissel appeared on the song Prince Igor with the rapper Warren G. The album The Rapsody Overture was a concept album combining rappers with classical and opera singers.
For the song, Sissel sang a refrain in Russian from the Borodin opera Prince Igor to complement Warren' G's rapping. The song was a big hit across Europe, reaching the top of the charts in Norway and Iceland while doing well in many other European countries.
In 2001 she sang a duet with Danish goth-rock band Sort Sol for the song Elia Rising. But rather than leaving it on record, Sissel appeared to sing the song live on stage. They performed at the Tivoli Gardens in Copenhagen as well as at Denmark's massive Roskilde rock festival in front of 50,000 raucous fans at 2am!
The Voice of Christmas
Despite flirting with music of all kinds, for many Norwegians, Sissel means one thing: Christmas. She released her first Christmas album in December 1987. It soon sold 500,000 copies in Norway, breaking her own record for album sales from the year before to create a new record.
Since then, Sissel has released or appeared on 10 Christmas albums along with artists such as Placido Domingo, Charles Aznavour and the Mormon Tabernacle Choir. In 2006, Sissel was the featured soloist for the Mormon Tabernacle Choir's famous Christmas Concerts where she played to over 80,000 people across 4 performances in Salt Lake City.
Read more: Christmas Traditions in Norway
In 2009 she released Strålande Jul along with with Norwegian male vocalist Odd Nordstoga. The album consisted mostly of lesser-known Scandinavian Christmas Carols and the record company anticipated sales of 100,000. Instead, the album sold 400,000 in its first two months in Norway alone!
Sissel performs her Sissel's Jul Christmas concerts most years to sell out audiences throughout Scandinavia. In October 2020, Sissel released the song Christmas Time is Here, from the 1965 special Charlie Brown's Christmas, as a way of marking the season even though her concerts have had to be cancelled.
The Voice of Norway
As well as being known and loved for her Christmas songs, Sissel is truly the voice of Norway.
She has sung at times of national celebration and also national tragedy. In 2005, King Harald awarded Sissel Knight of the 1st Class of the Order of St Olav, one of the highest civilian honours in the country. This was for her contributions to music and her role as an unofficial ambassador for Norway.
Sissel performed at the opening and closing ceremonies of the 1994 Lillehammer Winter Olympics. In 2000 and 2003, she represented Norway at the Nobel Peace Prize concert, an annual event for Nobel Laureates and dignitaries held in Oslo to celebrate the annual award.
In August 2011, Sissel performed the Norwegian hymn 'Til ungdommen' at the National Memorial Ceremony for the July 22nd terrorist attacks. The ceremony was attended by the Royal families of all the Nordic countries.
An Artist of Many Languages
Sissel speaks Norwegian, Swedish and Danish fluently and has sung in all three languages since her very first album. Like most Scandinavians, she's also fluent in English. In 1992 she released her first album sung entirely in English, Gift of Love.
As with all classical and operatic singers, she has sung in German and Italian – the two main languages of opera. Sissel often speaks of how the music is more about the melody than the words and the language of the lyrics doesn't matter.
Of singing Prince Igor for her collaboration with Warren G, Sissel was in a cab in New York and had to get to the airport. As luck would have it her cab driver was Russian, and he helped her with the pronunciation. Coincidentally named Igor, the driver accompanied her into the studio to ensure she got everything right. Once he was satisfied, he drove her to the airport!
The full list of languages that Sissel has recorded in so far is: Norwegian, English, Swedish, Danish, Irish, Italian, French, Russian, Icelandic, Faroese, German, Neapolitan, Māori, Japanese, and Latin.
What's in a Name?
For most of the world, Sissel is one of those mononymic artists – known by a single name. Like Madonna, Cher and Prince, it helps that her name isn't particularly common. In Norway, however, she's known by her full name, Sissel Kyrkjebø.
Perhaps part of the reason her surname is dropped around the world is that it's not instantly obvious how to pronounce Kyrkjebø for non-Norwegians! If you have a go yourself, you'll probably end up with something like 'Kirk-yay-bo'.
So how do you actually pronounce Kyrkjebø? Well, pronunciation is hard to pin down exactly as different languages have different sounds. But, from listening to many Norwegian interviewers and hosts introducing her, the best approximation I can manage in English is 'Sher-she-ber'. If you stick with something like that, you won't go too far wrong!
Interestingly, the name Sissel is a Norwegian variant of Cecilia. Saint Cecilia is known as the patron saint of music and musicians, so perhaps Sissel's parents predicted her musical career. Or maybe, Sissel is simply living up to her name.
Do you have any memories of hearing Sissel? Have we inspired you to check out her vast and varied back catalogue? Let us know in the comments below.