After more than four years living in Norway the time has finally come. We are buying a house! Well, starting the process at least. And I'll be blogging about the process from start to finish.
There are many steps involved in the house buying process, of course. First things first, we needed to figure out what we could afford. The calculations in getting a house loan or mortgage is different in Norway.
House loan application at the bank
Last week we took a trip to the bank to enquire about a mortgage. Given that we are two foreign citizens, Gerry is here on a work permit and not yet with permanent residence, and I work freelance, we were both a little nervous as to how our circumstances would be viewed.
But within a few minutes of entering the room, our advisor told us "your economy is very good!"
In Norway, a "pre-authorisation" letter is needed from a bank before you can enter into the bidding process on a property. It simply states how much the bank is prepared to lend you based on your circumstances, and you are allowed to bid up to that amount.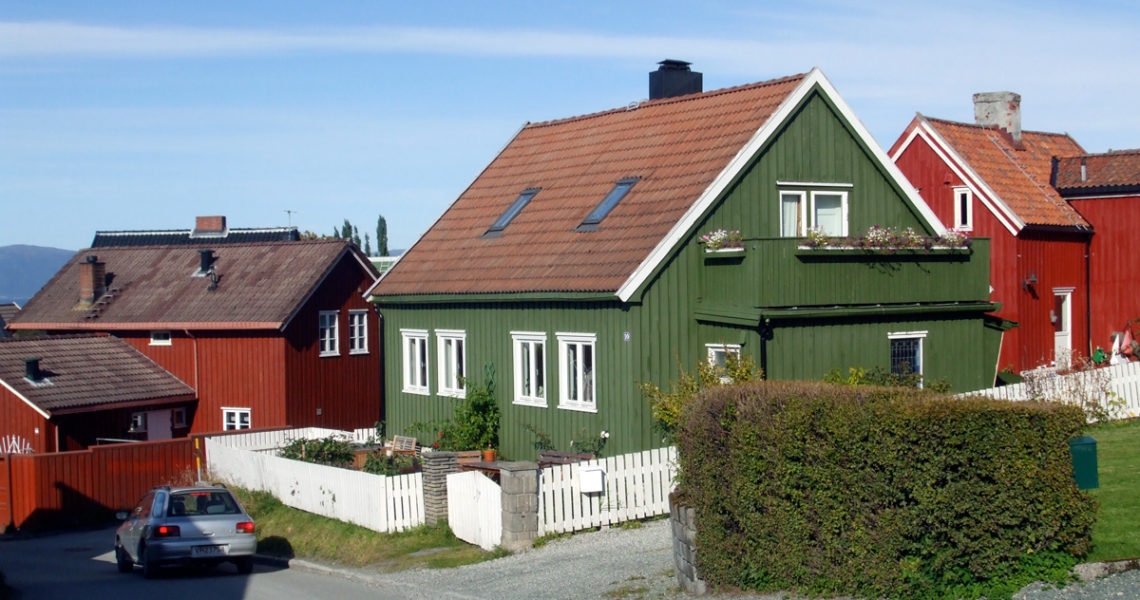 The bidding process itself is quite different from how it works in England, although as I understand it Scotland works in a similar way. I'll write more about this process as and when we get there!
So as it turns out, the limiting factor on our mortgage is not our income or our circumstances, but the amount of savings we have. In Norway, you generally require 25% of the purchase price as a deposit. For first time buyers under the age of 34, that drops to 15%. Thankfully, we still fall into the latter category, which means our deposit goes further.
Put simply, we have been given authorisation to bid up to a certain amount on a property. That budget is enough to get what we want (just), although we were told very directly that the budget will go up substantially if we can come up with a bigger deposit.
(Important note: this is based on our personal circumstances – for other people their income could be the limiting factor)
Deciding upon what we want
Having rented for years, we had a good idea about the features we were looking for. Some of the must-haves were:
A second bedroom
This is an absolute must. Our flat at the moment is perfect for a single person or a couple with few possessions and guests. As we semi-regularly welcome family and friends from abroad, it's becoming more and more of a tight squeeze.
Although we have a very comfortable sofa-bed in the lounge, it's a tight squeeze and there isn't much privacy when guests stay. It would be alright for a night or two, but given our guests are here for at least a week, it's not a good long-term solution.
A dual function for a second (or third!) bedroom would be as an office. I currently work at DIGS but on the occasions I don't need or want to go into town, I work at home. At the moment, this is uncomfortable so a proper office setup would be a big bonus.
A bigger kitchen
At the moment our kitchen is little more than the corner of our lounge. I'm constantly knocking into our rickety shelves and dropping pots and pans. We don't help ourselves by owning two coffee machines, but overall we simply need more space!
A deck, balcony or easy access to a garden
Having outside space, even a tiny one, is something we've grown to value really highly, even though Norwegian summers aren't exactly long!
The viewing process
So now it's on to the visning (viewing) process. In Norway appointments for house viewings are not made individually. Communal showings are arranged and typically this means that you must evaluate a house while it's packed with other potential buyers.
We're planning to attend one in the coming weeks to check out the process in a bit more detail, so we're comfortable with how it works when we find somewhere we are actually interested in.
Update: Read about the next step of the process: ownership options and the viewing process.
—
Photo credit: Dario-Jacopo Lagana'