Much of Southern and Eastern Norway is at a standstill as an extreme weather event causes the cancellation of ferries and trains. Here's the latest on the situation.
Intense rainfall across Scandinavia has led to major travel disruptions as warnings of flooding and landslides reach their highest level. Several local authorities in the east of Norway have put their crisis teams on full alert.
UPDATE: Read the latest on Storm Hans here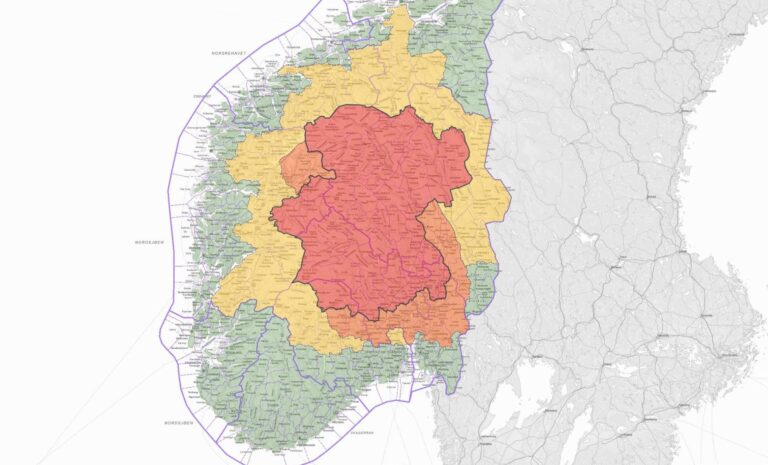 A river in Gran municipality just north of Oslo has burst its banks, forcing an evacuation of the area. Local officials are conducting a door-to-door evacuation. Evacuation has also taken place in the municipalities of Vågå and Søndre Land.
National warning alert
Norway's national emergency alert system has also been used during the afternoon in some parts of the country. Mobile phones sounded an alert as a text message displayed a warning with a link to more information.
Read more: The Risk of 'Quick Clay' Landslides in Norway
The storm known as 'Hans' is the most powerful for 25 years in some parts of Norway. The extreme weather event has led to significant travel disruption across much of Norway, hitting both commuters and tourists.
Public transport impacted
Norway's public transport is set to be disrupted today and Tuesday, with some cancellations already made in advance.
Color Line Ferries: Departures between Kristiansand and Hirtshals, and between Larvik and Hirtshals, have been cancelled up to and including Tuesday.
Fjordline Ferries: Early this morning, Fjordline cancelled its afternoon departure from Kristiansand to Hirtshals.
Trains: The railway line between Hamar and Lillehammer has been closed up to and including Tuesday. This impacts several of Norway's railways including the Oslo to Trondheim line.
Trains between Oslo and Oslo Airport are currently closed, causing long queues for replacement buses. Also closed today and Tuesday is the Rauma railway, which links Åndalsnes with the Oslo-Trondheim line at Dombås.
Air Travel: While airports remain open across Norway, airport operator Avinor states that delays should be expected.
Roads closed
Many roads are closed. Even roads that remain open may be impassable due to the sheer volume of water, so drivers should take extra care. Staying at home if possible would be the most sensible choice today.
Trollstigen closed: Part of route 63, the mountain pass and iconic tourist destination Trollstigen is closed. Geirangerfjellet will also be closed from 5pm on Monday on the stretch from Langvatn to Geiranger.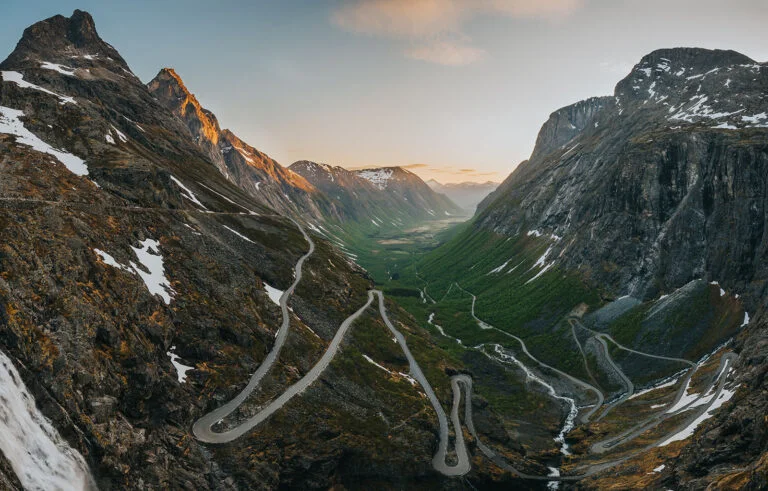 E6 Oslo: Several problems have been reported on the main E6 highway in the southeast of Oslo, at Abildsø and near the Tusenfryd theme park. The theme park itself has been closed.
E6 Hell Tunnel: The amount of water on the road has caused the closure of the E6 in Hell, close to Trondheim Airport.
Many smaller county roads across Eastern Norway are also impacted. Even if a road remains open, extreme care should be taken.
Negative electricity prices
Because almost all of Norway's domestic electricity use is from hydropower, 'Hans' has also affected electricity prices.
Much of Norway and its neighbouring countries are showing negative electricity prices for the next 24 hours due to the high amount of rainfall.
The average daily price is negative in every one of the five Norwegian price areas. At its lowest point, the electricity price is down to -6.39 euros/MWh.