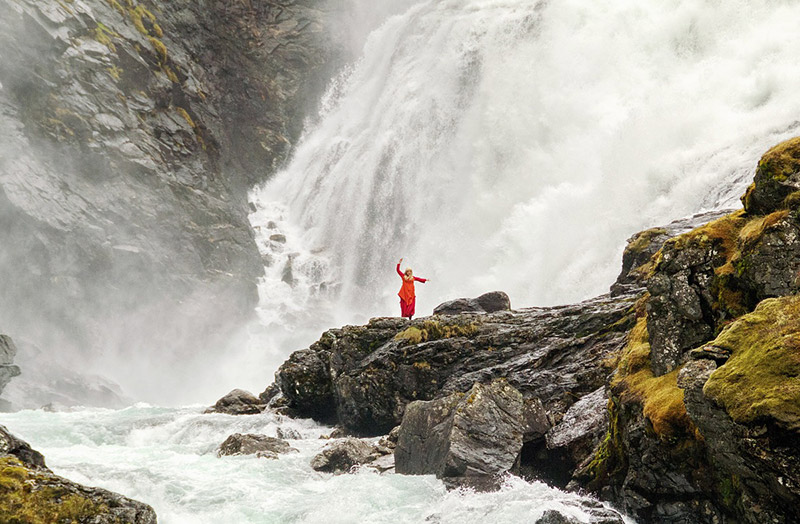 Norway is one of the world's leading countries in terms of renewable energy, and most of it comes from the water.
With 98% of electricity generated from renewable sources, Norway is ranked 9th globally in percentage terms. It's worth noting, however, that in terms of the actual amount generated, Norway generates more electricity than all of the eight countries ranked above them combined!
Hydropower – getting power from water – has been a part of human life for centuries. Early examples include the Greeks using water wheels to power mills to grind wheat into flour.
Since the major advances in the harnessing of electricity in the 19th century, hydropower has developed to include hydroelectric power – the generation of electricity from the flow of water.
Norway is made for hydropower
The geography and topography of Norway is almost perfect for hydropower. Just look!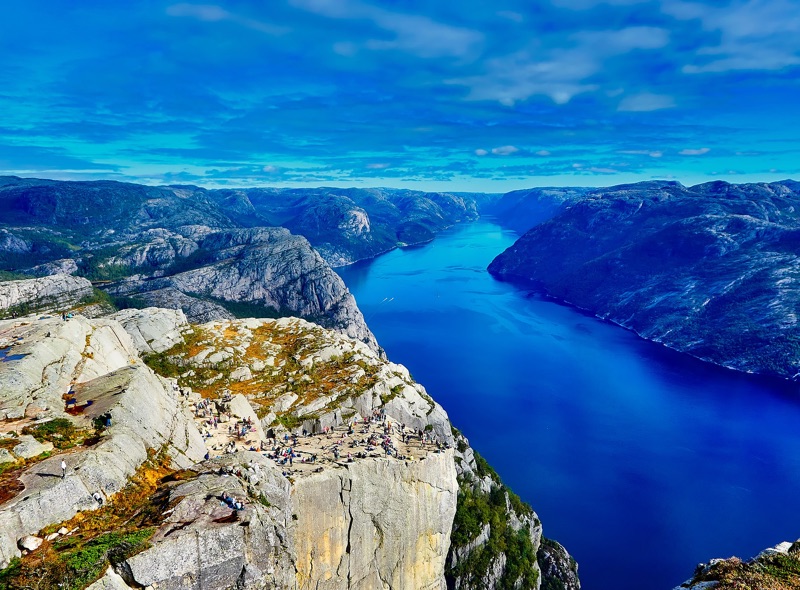 With steep valleys and rivers in abundance and heavy concentrated rainfall in the west of the country leading to high levels of running water in rivers and waterfalls, it would be harder to design a country of such size with a greater capacity.
Read more: The fjords of Norway
It comes as no surprise then that hydropower has been a part of Norway's history since the late 19th century. In 1895 the Norwegian state purchased its first waterfall, Paulenfossen, to produce electricity for the Setesdalsbaren railway line.
In the early 20th century, with the industrialisation of Norway leading to huge energy requirements, the state purchased the rights to many more waterfalls to produce electricity for use in industry. In 1921, the Norwegian Water Resources and Energy Directorate (NVE) was setup to construct and operate state-owned power plants.
Over the next 70 years, a vast number of small, medium and large-scale hydropower installations were built. The last large-scale scheme, the Svartisen power plant in Nordland, went live in 1993. Today, Norway has 1,166 hydroelectric generating stations
Modern advances in technology
A boom in small-scale – 10MW or less – hydropower installations was kickstarted by the introduction of renewable energy certificates. Over 350 projects have been commissioned since 2003 and this is expected to keep growing until 2020 when the certificate scheme ends.
In 2003, Hammerfest Strøm installed the first test turbine for sea-bed tidal energy in Kvalsund. It operated for four years, despite only being intended to operate for three, and when retrieved it was in good shape. It was then replaced in 2009 for further testing. It supplied 700MWh per year to the grid after being connected in 2004.
In 2016 alone, Norway commissioned 35 new hydropower stations. Totalling 154MW of capacity, these are all small projects.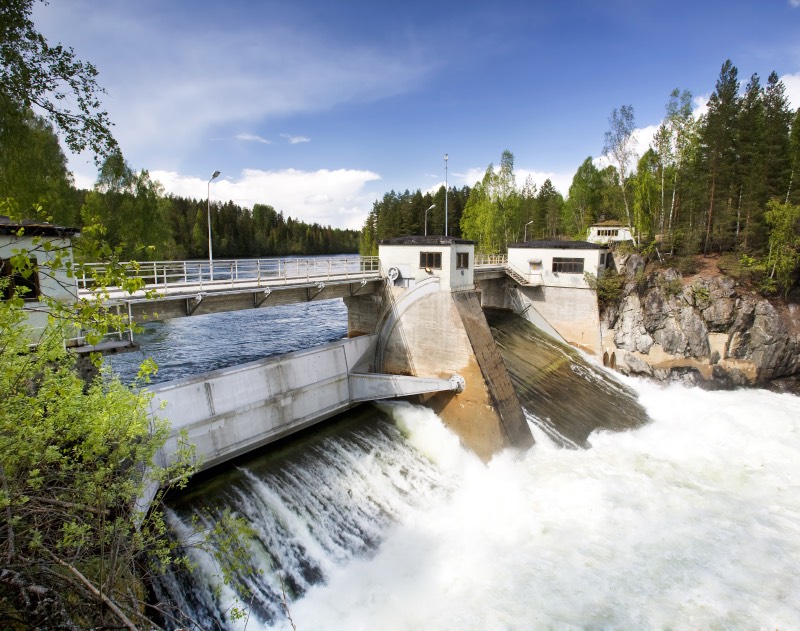 Norway is also working on building interconnectors with the UK and Germany. This will allow Norway to export even more excess electricity production than it currently does. In 2016 it exported 16.5TWh – roughly 10 percent of total domestic production.
Norway as a battery for Europe
The abundance of massive hydropower resources have led to calls for Norway to become the green battery for Europe.
The idea is that Norway could soak up excess production of solar and wind energy that are produced whether they're needed or not, and store this energy in the hydropower system for quick release when the wind isn't blowing and the Germans want to cook their dinner.
The key to this is a technology called the 'air-cushioned surge chamber', a new development that allows hydropower generators to turn on and off more quickly. This uses a high pressure air chamber to store larger quantities of water close to the turbines thus reduces the delay in starting up.
This is just the latest development at NTNU's Waterpower Laboratory in Trondheim. First opened in 1917, the Waterpower Laboratory has overseen all of the major advances in hydropower in Norway.
From tinkering with blade designs, angles and number, they managed to get the efficiency of hydropower up to 94% in the Mørkfoss-Solbergfoss hydropower station that powers much of Oslo when it opened in 1924.
This was incredible at the time and even today, with modern technology and computer modelling, efficiency is only around 96%.
What about oil and gas?
Ever since the discovery of huge oil reserves in the North Sea in the 1960s, Norway has been one of the world's largest producers of oil and related products.
But due to the fact that Norway already had significant hydropower resources when the oil and gas were discovered, the country took the sensible decision to continue development in this area and export the oil and gas instead.
Norway is the eighth largest oil exporter and third largest natural gas exporter thanks to these resources. This accounts for 40% of the country's total exports and 17% of GDP.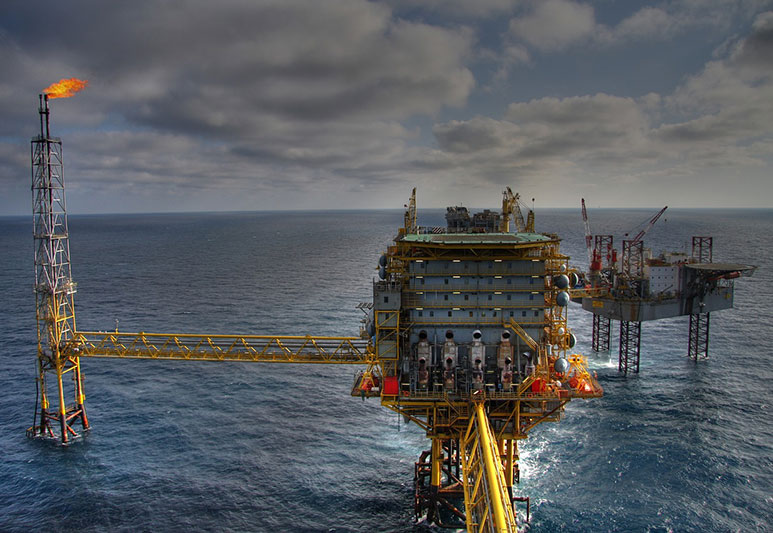 Norway uses around 220 thousand barrels of oil per day. In contrast it exports 1.2 million barrels per day. Most of domestic use is to run vehicles and it's a number that's likely to drop as more and more people switch to electric vehicles.
An all-electric Norway
One third of new cars bought in Norway are electric and Norway is the world's second largest market for electric vehicles. Not surprising as electricity is cheap, clean and abundant. It also helps that the Norwegian government offers incentives to buy electric.
Read more: Norway wants electric flights
It's estimated that if all of Norway's cars ran on electricity this would increase demand by only 6%. This is a number that's easily serviceable through current production and upgrades to existing installations.
Recent initiatives to make the fjords into zero-emissions zones, and an ambitious commitment to make all Norwegian shipping zero-emissions by 2050, will also increase demand for the country's vast hydropower capacity.
Thanks to good geography and investments in technology, it's a demand the country is well-placed to meet.