Ah, Syden. The mysterious holiday destination favoured by Norwegians young and old. Here is everything you ever wanted to know about 'Syden'.
If you have spent any amount of time listening to Norwegians talk about their vacation, you have certainly heard about Syden: the South.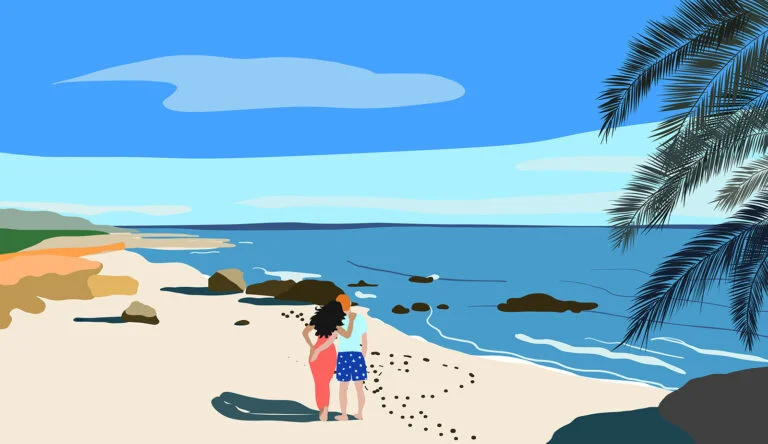 But given that this is Norway and that virtually everything is further south, where is this proverbial 'South' and why is it so popular?
Join us as we explore the destinations most prized by Norwegians, and attempt to find out why they are so popular.
Syden: the proverbial Norwegian 'South'
Before we start explaining what Syden is, we should start by telling you what it's not. The word does not refer literally to every destination that is located to the south of Norway because well… that would pretty much be every destination.
Denmark's beaches are a popular summer destination for Norwegians – particularly those with families who want to travel by car instead of plane. But no one would reasonably refer to Denmark as Syden, unless they are trying to be funny.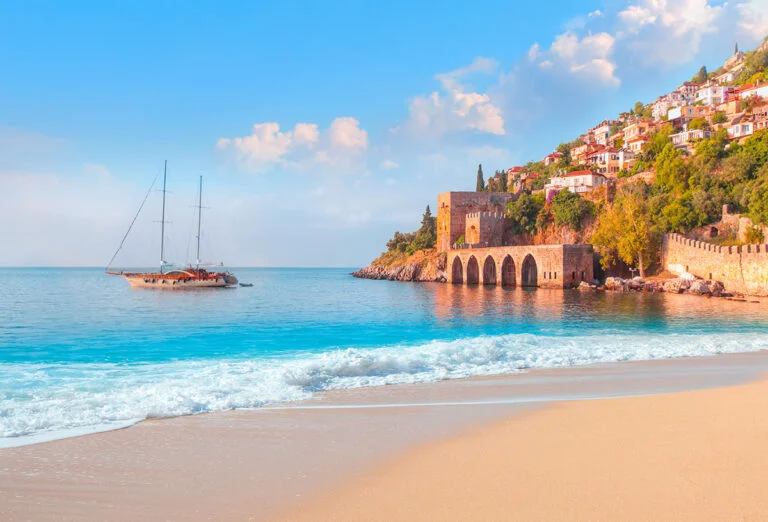 There is no clear border you can look up on a map, but it's safe to say that for most people, Syden starts in the Mediterranean. Pretty much everything south of that could qualify, but certain criteria must be met, which we will get into right now.
What makes a destination part of Syden?
As we said, Syden has no clear definition or geographic location. But when looking at how people use the word, and what destinations they are referring to when using it, we start to see a pattern.
Syden destinations seem to have a series of common characteristics. Some of them will have all characteristics, while others will specialise. Here is a list of characteristics prized by Norwegians in their Syden destinations.
Good weather
The top reason for Norwegians to go to a Syden destination is the weather. As a Canadian, I can relate to that.
But, I remember, after moving to Norway, being very puzzled when hearing about Norwegians planning a Sydentur in mid-summer. It seemed like a waste to go to a sunny destination during the summer, when you could instead "cut the winter in half", as so many Canadians do.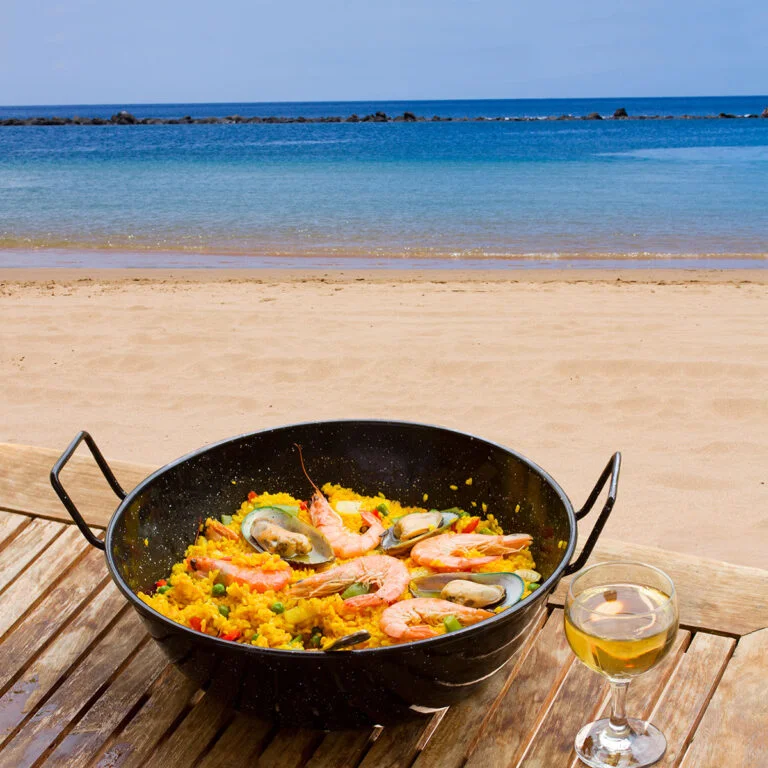 What I failed to understand, though (and this has become painfully obvious since) is that summer is no guarantee in many parts of Norway. Sure, the season will happen; the calendar will say it's July and the trees will have leaves, but there is no guarantee that it will actually feel like summer.
As such, a trip to Syden becomes a sort of insurance policy against a crappy summer. The weather in Norway may turn out to be wet and cold, but at least you'll have one (or two) weeks of sun and warmth.
The common denominator for all Syden destinations is that they more or less guarantee you good, or at least hot, weather. Also, bear in mind that the Norwegian definition of what constitutes hot weather is much less restrictive than in other parts of the world.
All-inclusive
Not all Syden trips are all-inclusive, but it certainly is common. At the very least, the total package price usually includes the airfare and the hotel.
Meals can often be added for a supplement, and sometimes even alcohol is included. Trips to Syden are often done on chartered flights – but it's not uncommon to opt for regular flights and pay for a hotel separately.
Cheaper alcohol
It's a bit unfair to mention cheaper alcohol as a common trait of all Syden destinations, because almost anywhere in the world has cheaper alcohol than Norway.
But we include it regardless, since drinking various amounts of alcohol is a key part of many people's vacations.
The very cheapest bottle of wine you can get from Vinmonopolet at the time of writing will set you back 89 NOK (just under 10 USD). Bear in mind, this is wine that you likely would rather not drink.
A similar, cheapest of the cheapest bottle of wine in Spain will cost under 1 euro (less than a dollar). Ever for people who drink only moderately, this can lead to significant savings over the course of a couple of weeks.
Essentially, it takes the pain out of enjoying that pre-dinner cocktail (which in Norway can easily set you back 15 USD).
Beaches
Nearly all Syden destinations are coastal and have beaches. In fact, for many, a Sydentur (a trip to the South) consists mostly of spending time on the beach.
There are exceptions, though, and some people going to Syden destinations will avoid beaches entirely, preferring cafes, hiking trails, shops or museums. But the beaches will still be nearby.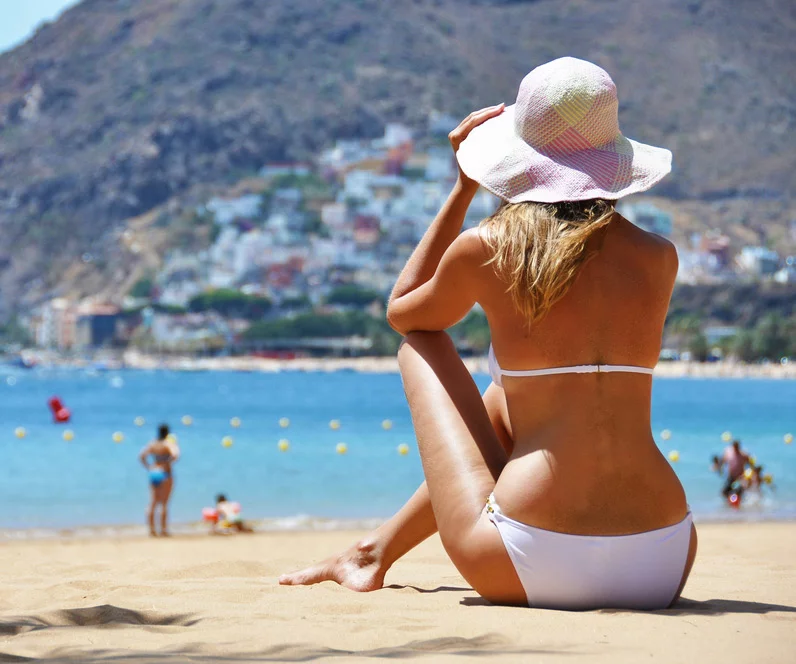 Shopping
Syden destinations almost always have attractive shopping options for Norwegians, who are easily impressed when it comes to prices.
This means that in addition to gifts and souvenirs, they may actually be on the lookout for other consumer goods that one does not typically buy on holiday, like electronics or interior decoration items.
Clothes are also a favourite, not so much because of price differences but because the variety available abroad is much larger. This means getting clothes on vacation greatly reduces the risk of running into someone wearing the same outfit or shoes – a risk which is very present when shopping in Norway.
Popular tourist destinations Norwegians refer to as Syden
Now, let's check out the most popular destinations Norwegians refer to as Syden. To help us along the way, we looked at classified ads site finn.no's list of top searches for trips abroad. Because it's Syden we're interested in, we looked at the top 10 pakkereiser (package holiday) category.
To complete our list, we also included destinations that were not on the top 10 but that are commonly referred to as Syden.
The Canary islands
If a prize were to be given for the most Syden destination of all, it would have to go to the Canary islands. No fewer than five of the top 10 package holiday destinations on the finn.no list are located in this Spanish archipelago (Puerto Rico, Playa del Ingles, Playa de las Americas, Amadores and Bahia Feliz).
The popularity of these destinations is easy to understand. Remember when we said good weather was an important factor? The Canary islands are known as solsikre (literally: sun-sure).
Another thing the archipelago has going for it is that in addition to the beaches and resorts, it has top notch hiking options (the volcanoes that dot the archipelago are a popular destination). In fact, nature lovers will appreciate the great variety in plant life and landscapes, from arid islands like Lanzarote to lush ones like La Palma.
Shopping is also a box very much ticked by the Canary islands, especially on islands like Gran Canaria and Tenerife. These destinations also offer much in the party department.
Greece
Also featuring prominently on finn.no's top 10 is Greece. In fact, there are so many popular destinations that we need to divide them in undercategories.
Crete: With classics such as Platanias, Rethymnon, Agia Marina and Chania, Crete has much to offer. History buffs will get excited about the Minoan civilisation stuff, but let's face it: most people are here for the sun.
Partywise, there are nightlife options in Crete (most notably in Malia) but people who are after this sort of thing are more likely to go to one of the islands known for partying (such as Mykonos). In fact, Crete has been increasingly popular with a more mature crowd these past few years.
Rhodes: Rhodes has a little for everyone. Very nice beaches, a bit of history, some shopping options and reasonable nightlife. As such, it's a viable choice both for families and older people.
Samos: Located on the eastern side of the Aegean Sea, very close to Turkey, Samos is a very popular Greek destination. It boasts not one but two UNESCO World Heritage towns, Pythagóreion og Heraion.
It also boasts picturesque fishing villages and over 300 beaches – with many of them quite secluded and only accessible by boat.
Thessaloniki: The only Greek destination on our list that's on the mainland, Thessaloniki is a large city (second only to Athens) which has very good nightlife and shopping. This is a city, so there are a few beaches but they are usually not the main focus for visitors.
Mykonos: With stunning beaches and legendary nightlife, Mykonos is a well-known destination among the younger crowd. The island has also been a haven of LGBT tourism for many decades.
Mainland Spain
Spain is a favourite for Norwegians. In fact, some neighbourhoods seem custom-designed for Norwegian pensionists. Here are a few favourites.
Costa Blanca: Alicante is the top destination but there are other household names like Benidorm and Torrevieja. People who come here want sun and nightlife.
There are also small towns that are heavily "invaded" by older Norwegians, to the point where the local population starts learning the language.
Costa del Sol: Málaga, Fuengirola, Marbella; these names are well-known with the Sydentur crowd. The Costa del Sol has sun, beaches, shopping and nightlife.
The area caters on average to a more wealthy crowd than the Costa Blanca, so expect the average age to be a bit higher, and the rental cars to be fancier.
Barcelona: Offering both city life and beaches, Barcelona is a favourite with people wanting a bit of everything. The city is notorious for its pickpockets, but as long as you don't wave your cash around and take basic precautions, you should be okay.
Mallorca and Menorca: These two Spanish islands in the Mediterranean are long-time favourites for Norwegians. Mallorca is the larger islands, with the biggest beaches and the busiest nightlife.
Menorca, the smaller of the two, has a more laid-back vibe and a fewer number of more secluded beaches.
Turkey
Turkey attracts Norwegians with guarantees of great weather and exceptionally low prices. The finn.no list includes Alanya, a resort town known for its wide beaches lined with hotels.
The French Riviera
Our list would not be complete without listing Nice, Canne and Saint-Tropez. These destinations cater for wealthy visitors, so they are often not the top choice for the majority of travellers.
But the top notch food, good weather (at least from spring to autumn) and many high-roller activities such as luxury shopping and casinos, make it a favourite for those who can afford it.
Thailand
It's really far from the Mediterranean, but we simply cannot let Thailand go unmentioned. Destinations such as Phuket have been household names for decades.
The increased distance means the airfare goes up accordingly, but local prices are very affordable and the weather is bound to be fantastic, barring the occasional typhoon.
The Caribbean
Cruising the Caribbean is a favourite for many Norwegians. This is not surprising given that so many of the cruise lines are (or at least started out being) Norwegian.
The southern Caribbean sea, in particular, has temperatures hovering around 30°C (86°F) all year round and attractive island destinations such as Guadeloupe, St Lucia and Barbados.
The hassle of flying all the way down there (with an obligatory stop in the US) means a vacation like this is, at most, a once or twice in a lifetime affair for most Norwegians.
What do you think about having a word for describing sun-soaked destinations? What's your favourite sunny destination? Tell us in the comments!