Football fever but can't make it to Russia? Here's our run-down of the best places to watch the World Cup in Oslo, Norway.
Yes, it's finally time; the World Cup is upon us and, whether you're a long-time local or an expat planning to fly the colours of your home country, you can be sure that Oslo is gearing up to celebrate the tournament and make the most of the electric atmosphere that comes with it.
Unfortunately, Norway didn't qualify for this year's Cup in Russia, having lost 4 of the 9 qualifying games, making it 20 years since they last made it (sorry for reminding any Norwegians reading this), but that doesn't mean the atmosphere won't be just as festive as anywhere else.
There's still plenty going on in the city this summer, so whether you're a resident or just crashing in an Airbnb for a weekend, here's a round-up of some of the best spots to catch all the action.
Bars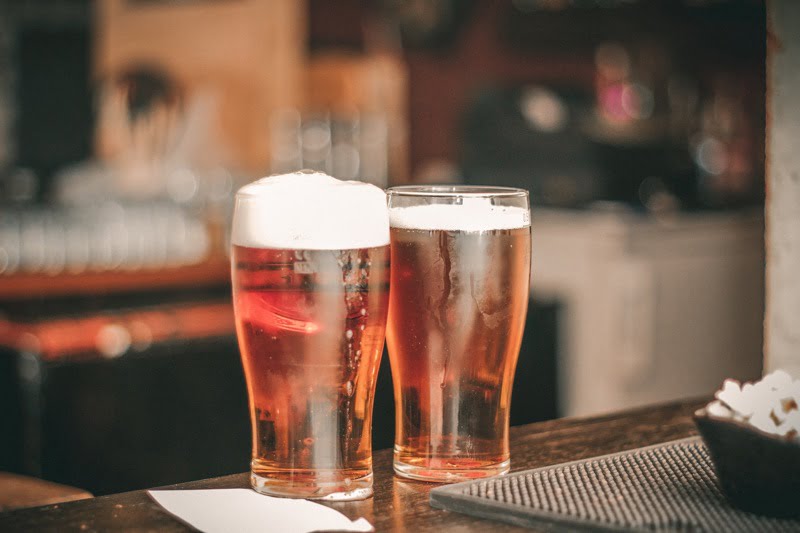 There's no shortage of top-notch sports bars where you can nurse an eye-wateringly expensive pint and soak up the atmosphere with all the famously sports-obsessed locals.
One of the most popular spots in town is guaranteed to be the legendary Bohomen Sportspub on Arbeidergata, a popular expat hangout where the walls are decked-out floor-to-ceiling in football memorabilia).
They'll be screening every single one of the matches here and hoping that their beloved England can do better than their 12/1 odds with Betway suggest, so this place is a sure thing. Make sure to head here early if you want to grab a seat.
Another place which is showing all the matches is the gargantuan Pokalen Pub on Vulkan. You're much more likely to grab a seat here, as they've opened up the outdoor area and will be playing the fixtures on a whopping 12 screens.
Head next door to the Mathallen Food Hall for some trendy street food during halftime, and make sure to gorge yourself on some kimchi tacos and some locally-brewed Lervig IPA. You'll need to be over 20 years old to enter the pub, so make sure to bring some I.D.
For something a little more chill that doesn't feel like a sports bar, you'll be able to catch most matches at the Dubliner on Radhusgata, where you can also nurse a pint of Guinness.
Outdoors
There's nothing quite like Oslo in the summer, when everyone sheds off their thick winter layers and the city fully embraces living outdoors. Luckily, some of Oslo's beautiful parks and outdoor venues will be screening the games on giant screens, so all you need to do is sit back with a beer in the sun and soak it all up.
One place to experience some of the most jaw-dropping surroundings imaginable is the Lekter'n, which also happens to be the largest open-air restaurant in the city. This floating barge is situated on a fjord, and has stunning views of the surrounding islands. Better yet, they're showing all the matches free of charge – just make sure to reserve a table first.
Another super-hip spot to catch the action is Blu, which will be screening matches riverside on the patio, complete with pizza and DJs. What more can you ask for? This place is guaranteed to be packed with hardcore fans pretty much every day.
If you're looking for somewhere a little more spacious and relaxed to enjoy the matches, settle in hipster-haven Prindsens Hage, recently dubbed by Visit Oslo as "Oslo's favourite backyard", serving up cocktails, coffee and some seriously cool vibes.
The Big One
If you're after something that more strongly resonates with that match day atmosphere, complete with massive crowds, souvenirs and stalls selling flat beer, then get yourself a free ticket to the gargantuan Kontraskjaeret Park next to the imposing Akershus fortress.
This place has a capacity of thousands and is guaranteed to be packed as people flock to their giant screen setup, as well as their extra screens, games and even a VIP area. This is the place to go to get the closest thing you can get to the real World Cup atmosphere without actually being in Russia.
If you have any tips for people on where they can watch the World Cup this summer, please let us know in the comments below.