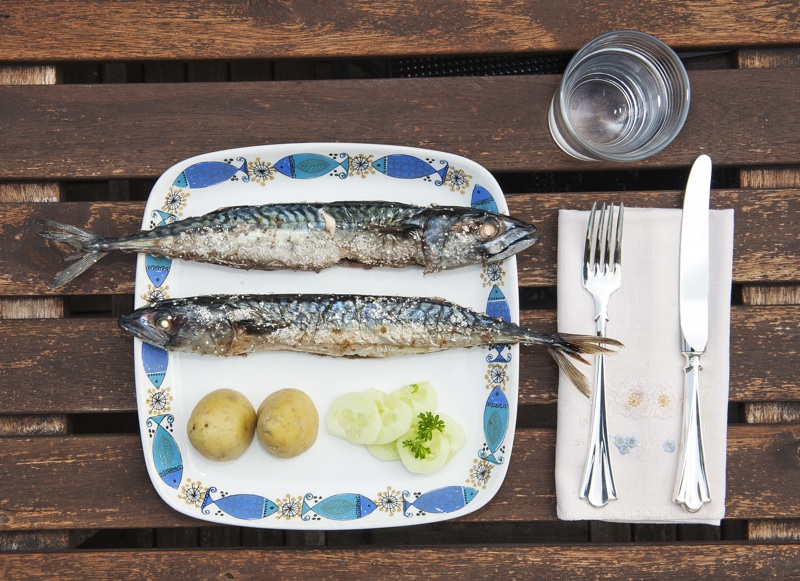 Our regular Life in Norway readers will be familiar with our food columnist, Whitney Love. I'm pleased to announce she's released a new cookbook, just in time for Christmas!
Here she takes time out of her busy schedule to speak to me about the book, Norwegian food and what she misses most about American cuisine.
"Thanks For The Food, the Culinary Adventures of an American in Norway" is available now in paperback from Amazon US
 and Amazon UK

, Stavanger tourist office and all Ostehuset locations.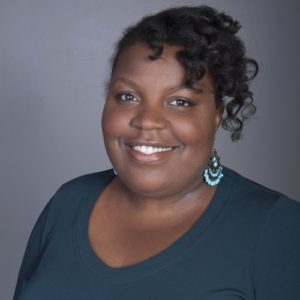 Have you always been a "foodie" or only since coming to Norway?
I've been interested in food since I was a little girl and all throughout my teen years. In my family, there are a long line of great home cooks – so eating well was the norm in my family growing up. We ate a lot of home cooked food, rarely went out to eat and my parents didn't buy much processed food, so cooking from scratch was pretty normal to me. Also, as I was a vegetarian in high school and during most of my Uni days. This is when I learned to cook food from other cultures and cook with ingredients like tofu and plantains.
Why did you decide to release the cookbook?
You know, I am really obsessed with Norwegian food culture so after 5 years of writing about Norwegian food and writing Norwegian recipes, a book seemed like a logical next step. I hope this cookbook helps other people fall in love with Norwegian cuisine the way I have – and feel more connected to Norway in a meaningful way. My next move? I hope to get my YouTube channel up and running again in 2015, so stay on the lookout for my online cooking show. My favorite thing would be to join a group of Norwegian women over the age of 80 and just cook with them all day. Learn all of their baking secrets and all of the recipes that they have which haven't been written down yet.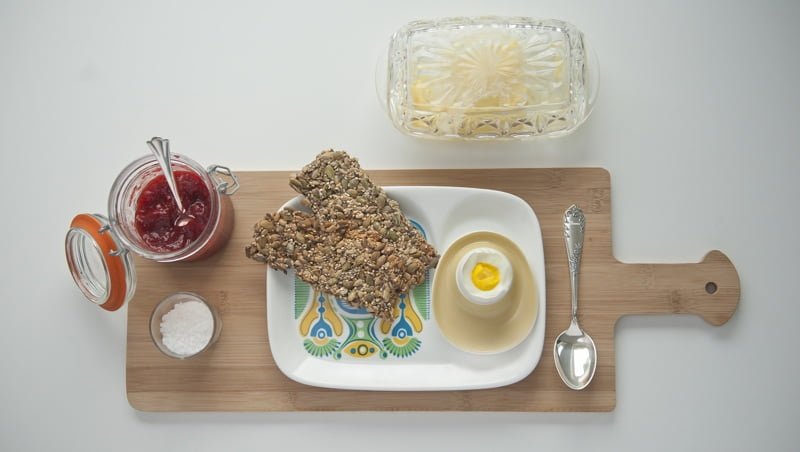 Norwegian cuisine is pretty dull and basic, isn't it?
Oh my – not at all!
Norwegian cuisine is quite varied depending upon region and the secret lies in the quality of ingredients and in the food traditions which have been passed around for generations. Norway has some of the best raw ingredients in the world – and globally speaking, people are starting to notice. What I also love about Norwegian cuisine is that one can really understand the history of the local culture by understanding what people have eaten or are eating today.
What do you miss most about American cuisine?
While I love Norwegian cuisine, I really miss product diversity at the grocery store here in Norway. I come from Arizona, so we have a lot of Mexican ingredients in many stores. Back home I can walk into just about any grocery store and find at least 3-4 brands each of handmade tortillas, dried chilies and Mexican dairy products like dulce de leche. And if I want BBQ, there are a million and one places with good 'cue (short for barbecue). And the bakeries, oh my – I'd simply love it if a Israeli/Jewish bakery popped up in Stavanger. The breads, the cakes and everything else – talk about good eats!
What's your favourite recipe in the book, and why?
My favorite recipe in the book is the salmon fish cakes recipes because it's the first Norwegian recipe I ever made. Back in 2010, I attended a cooking course at the Stavanger Chamber of Commerce where we learned to make fish cakes, creamed cabbage and trollkrem. I've been perfecting my fish cakes recipe ever since – and the one which ended up in the cookbook is by far my favorite. I know cod is common and traditional, but salmon gives the recipe that something extra. Every time I make it, it reminds me of that first course and learning to make traditional Norwegian cuisine with 10 other internationals on a rainy night in Stavanger.
What's your favourite restaurant in Norway, and why?
Stavanger has some excellent restaurants and one of my favorites is Fisketorget. I always take guests there and it never fails to impress. Very high quality and it's great to sit outside under an umbrella in summer. I also adore Straen in Stavanger as they have an extensive wine list and a more modern twist on traditional cuisine. Ågot in Trondheim is a place I discovered this summer which was very cool. They focus on local ingredients, have a great beer selection an have a relaxed by cosy atmosphere.
One of the most infamous Norwegian dishes is of course lutefisk, in season right now. Love it or hate it?
It depends. I've tried lutefisk three times and twice it was pretty good. The thing with lutefisk though is the texture, it can be anywhere between jelly and poached cod. I tend to appreciate less jelly wobble and more firmness.
For tourists, food and drink can be a real budget-buster. Any tips for them?
Head to the grocery store for supplies, then find a park bench or a quite place to have a picnic. Check out a store with a deli counter and foodstuffs by weight such as shrimp salad, roast beef, caramelized onions and various salamis. Dont forget to head to the produce department for fruits from Hardanger, milk from Tine & Røros and canned goods such as mackerel in tomato sauce or kaviar in the tube (it's not made from caviar and not available anywhere else in the world!)
Other goodies to try are brown cheese, cloudberry (multe) jam and peel and eat shrimp when they are in season. Some stores also carry locally made lapper (similar to American pancakes) which are eaten with brown cheese and jam. Dont forget the bread rolls, which you may be able to find freshly made in the bakery section.
—
My thanks to Whitney for the interview! "Thanks For The Food, the Culinary Adventures of an American in Norway" is available now in paperback on Amazon US
 and Amazon UK
.
Photo credits: Linn Heidi Knutsen / Thanks For The Food Cookbook.