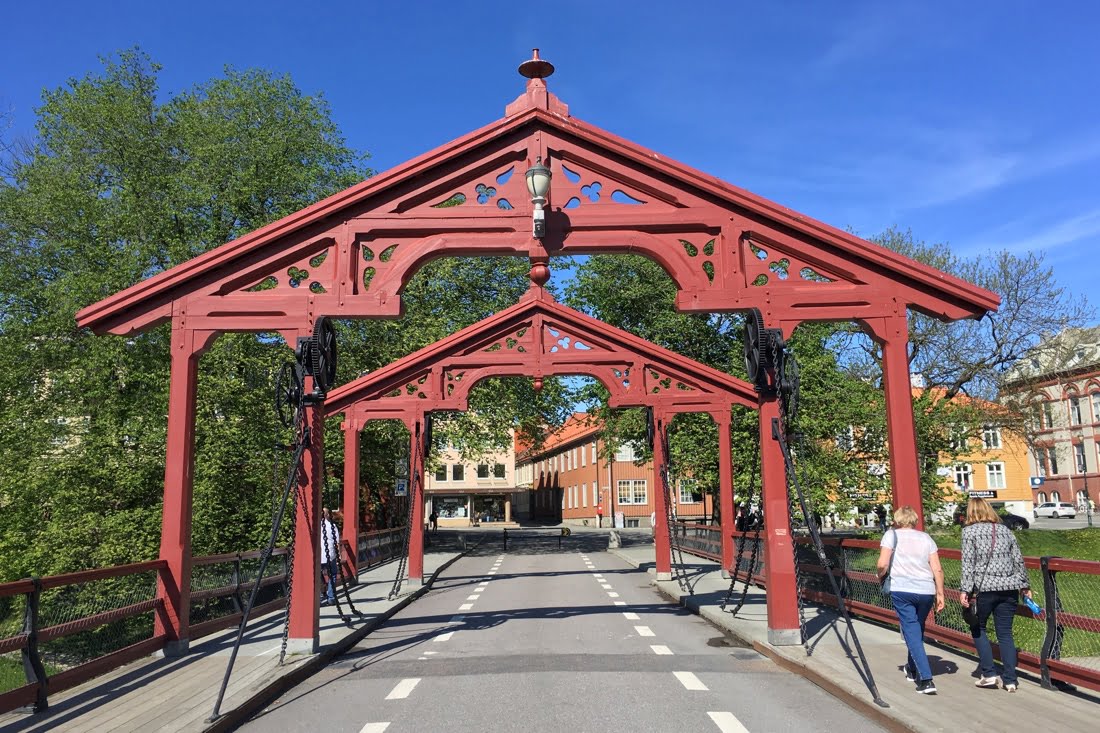 Help plan your trip with Trondheim with this handy visual guide to central Norway's biggest city.
A quick search in my Photos app reveals I've taken more than 2,000 photos in Trondheim since I moved here in 2013. It's about time I shared some of the best with you! Come walk with me about my historic town that I now call home.
Offering terrific views down the Nidelva river, Gamle Bybro (the Old Town Bridge – pictured above) is one of the most popular spots for photography. Constructed from 1681 to 1685 when Norway was in union with Denmark, the bridge held strategic military significance.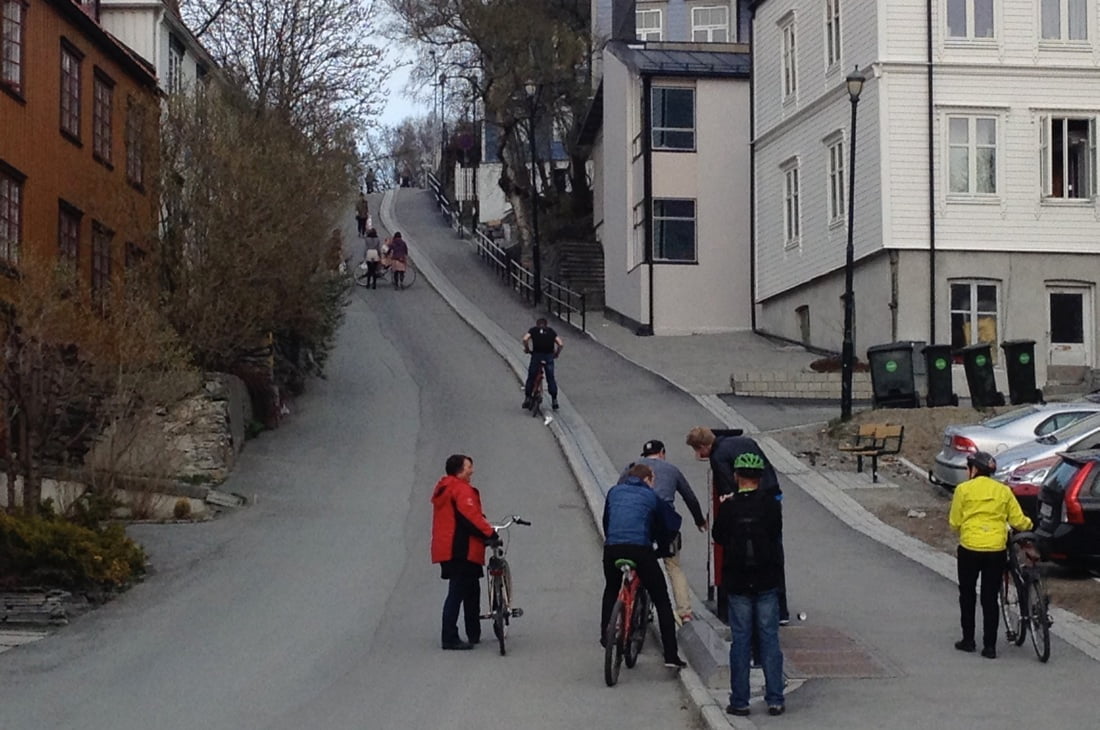 Just a few steps from the Old Town Bridge is the bicycle lift. Locals (and I class myself as one these days!) are greatly amused that this functional, useful assistance for Trondheim's large cycling community has become something of a tourist attraction.
Lining both sides of the river are these gorgeous old wooden buildings. Originally they were trading houses, but now they're mostly home to boutiques, offices, restaurants and even apartments. You can get a closer look at some of them in Bakklandet…
Old alleyways are dotted all across Trondheim's central area, but Bakklandet feels most like an "Old Town" thanks to its wooden houses and cobbled streets. The neighbourhood is especially pleasant in the summer when a cosmopolitan cafe culture invades the streets. Expect ice cream, coffee and cyclists everywhere!
The number one sight for so many visitors, Nidaros Cathedral is the world's northernmost medieval cathedral. Its iconic sculpture-laden west front is known the world over. It's especially pretty when floodlit during winter evenings, although my favourite time to stop by is for lunch on one of the many benches opposite the west front.
During the summer months many cruise ships call at Trondheim and flood our compact city centre with visitors for a few hours. Occasionally these ships dwarf everything around them. The one pictured above is the massive Adventure of the Seas.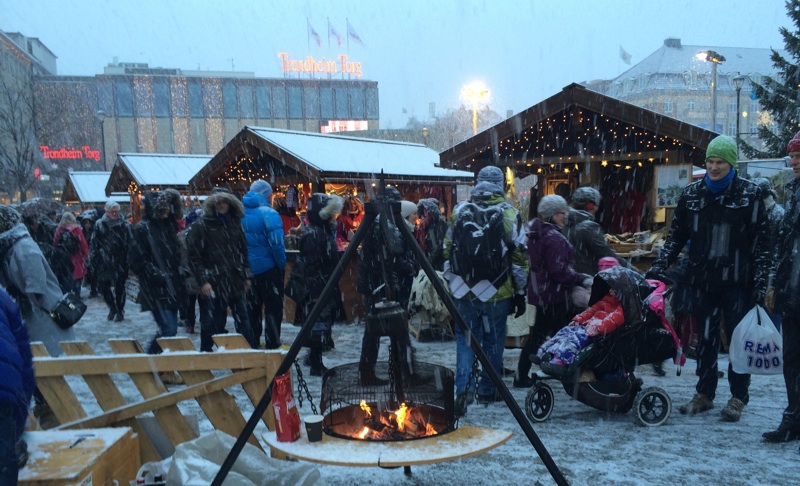 In the middle of December each year, Trondheim's market square (Torvet) is transformed into a winter wonderland with a Christmas market. This particular year, the snow gave the festival some added atmosphere! It's widely considered to be one of Norway's best Christmas markets.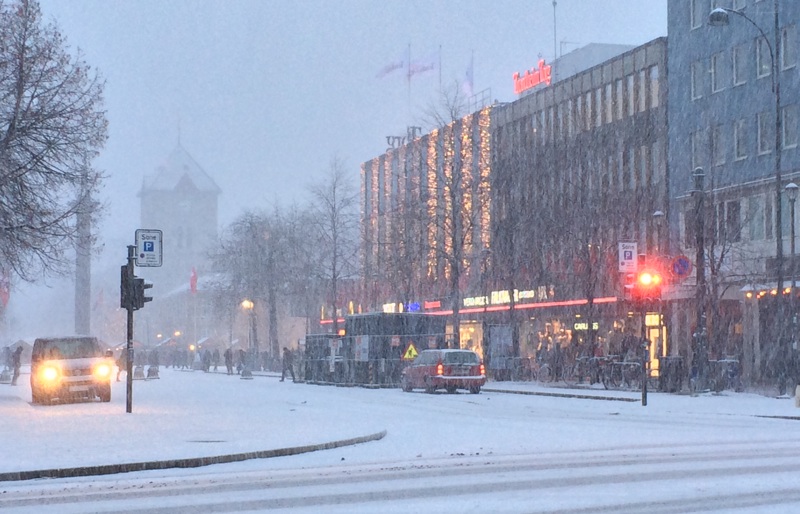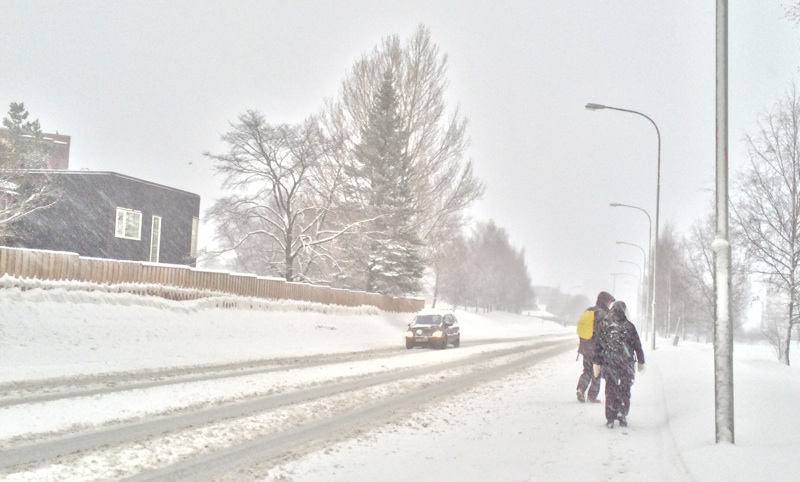 When snow does fall, it tends to disappear quickly from the city centre streets. This means you're more likely to encounter ice and slush than have to wade through the white stuff. Unless you're caught in the thick of a snowstorm, of course!
The city's former shipyard (Trondhjems Mekaniske Værksted, closed in 1983) is now a modern waterside district comprising (yes you guessed it) shops, restaurants, bars, offices and apartments. Solsiden is a real suntrap during the summer, and a popular meeting place all year round.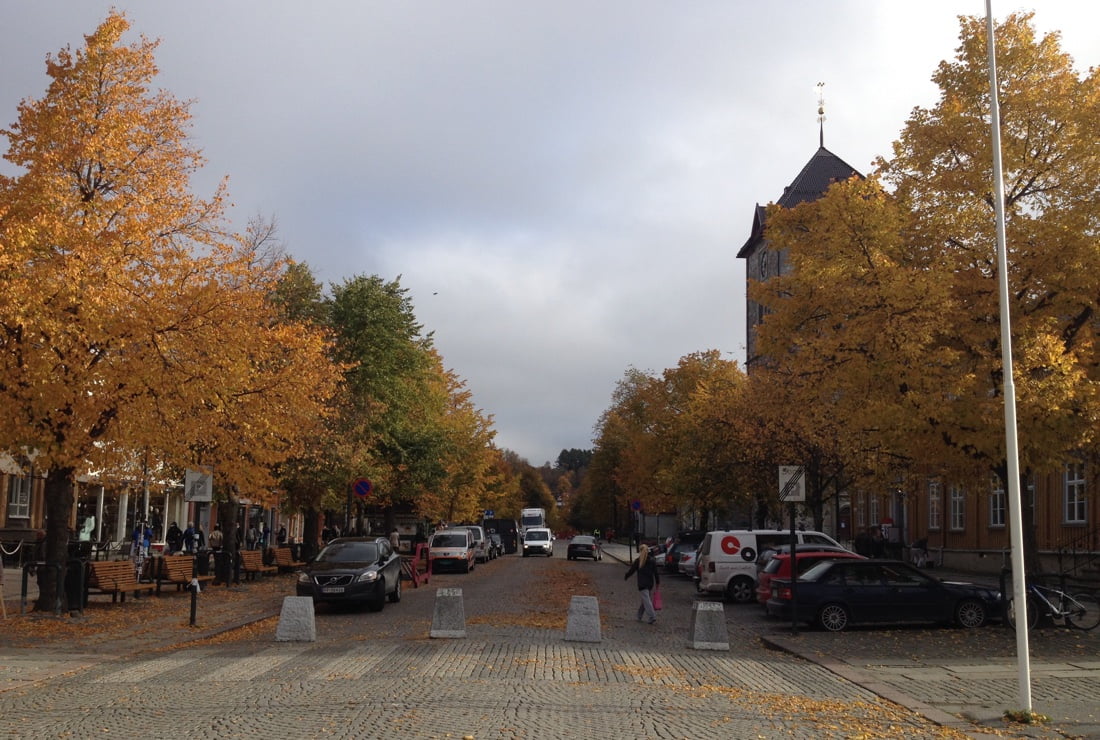 Trondheim's autumn season lasts just a few weeks but what a few weeks they are. The city turns golden to mark the rapidly shortening days. It's a chilly time of year, but one of the prettiest.
Want more? Here's some photos from Trondheim in the autumn. Did you know that the fall season is also one of the best times to visit the Arctic?