Are you visiting Norway soon or planning a move? From the obsession with skiing and the outdoors to the curious cuisine, here is an introduction to Norwegian culture.
From the profound love of nature and the cherished skiing lifestyle to the vibrant celebrations of its national day, Norwegian culture is packed with curiosities.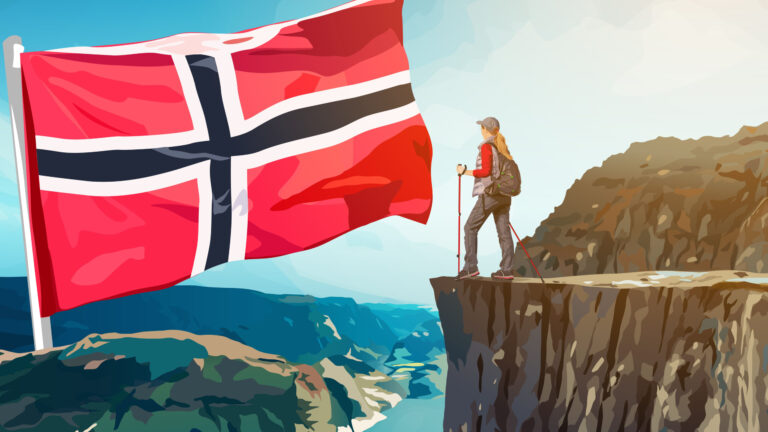 If you're moving to Norway, it's so important to get a grounding in these things as soon as possible. If you're just visiting, your trip will be enhanced by learning a little about what makes Norwegians tick.
While there's so much depth to Norwegian culture and Scandinavian lifestyle, these must-know traditions provide a good starting point.
Outdoor lifestyle
Norwegians are renowned for their love of nature, often spending their leisure time in the mountains, on the fjords or by the sea. It's something that develops during childhood, with even the youngest children joining their parents on hikes and cabin trips.
Known as friluftsliv, Norway's love of the outdoors is the reason city centres are often so much quieter than you might expect on the weekends. Whether it's hiking in the summer or skiing in the winter, friluftsliv is a year-round concept.
City dwellers needn't miss out on this key element of Norwegian identity. Even the biggest cities are surrounded by easy-to-access nature. Oslo has the forests and Oslofjord islands, while Bergen has peaks and hiking trails galore.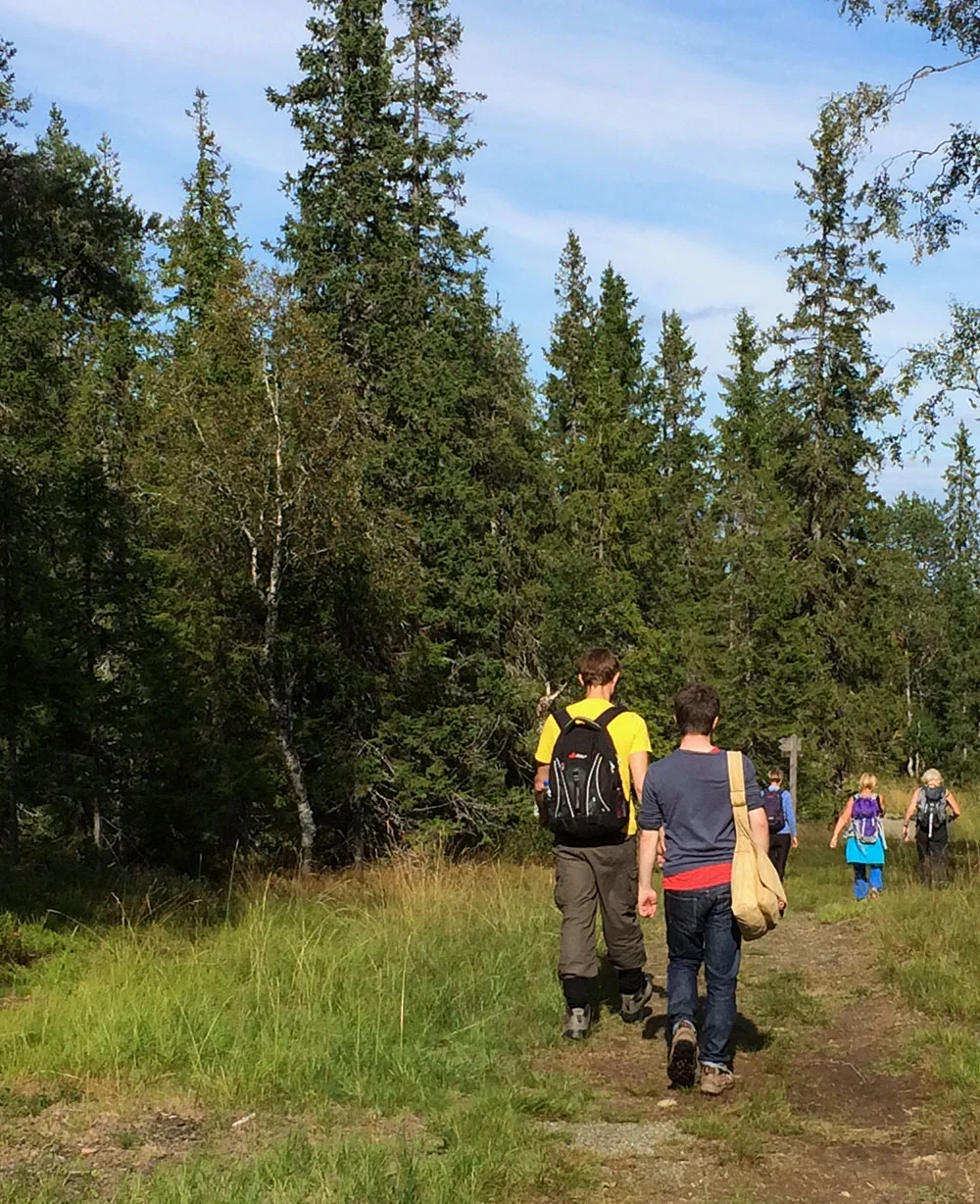 Such is the importance of the outdoors lifestyle to Norwegians, that the next few items are all related!
Cabin culture
Known as a 'hytte', there are many thousands of cabins, cottages, and lodges all over Norway. Some are located high up in the mountains, others by the coastline. Some are basic, while others have all the mod-cons and are basically second homes.
Regardless of their size or amenities, they all have one thing in common. The cabin is an integral part of the Norwegian outdoors lifestyle. In fact, Visit Norway goes as far as saying that the hytte is 'part of the Norwegian soul.'
Norwegians are keen skiers and hikers. Owning a hytte is an easy way to spend more time in the middle of their beloved, natural environment. Many cabins are handed down through families.
Tourists can embrace cabin culture too. Many campsites especially in the fjord region or on the coastline offer small cabins for rent. These are supremely popular in the summer, so should be booked well in advance.
Skiing
Going well beyond a national sport, skiing is a national pastime or even a national lifestyle. That's especially true for cross-country skiing. Once an essential means of transport, the activity is now a national favourite at weekends and Easter.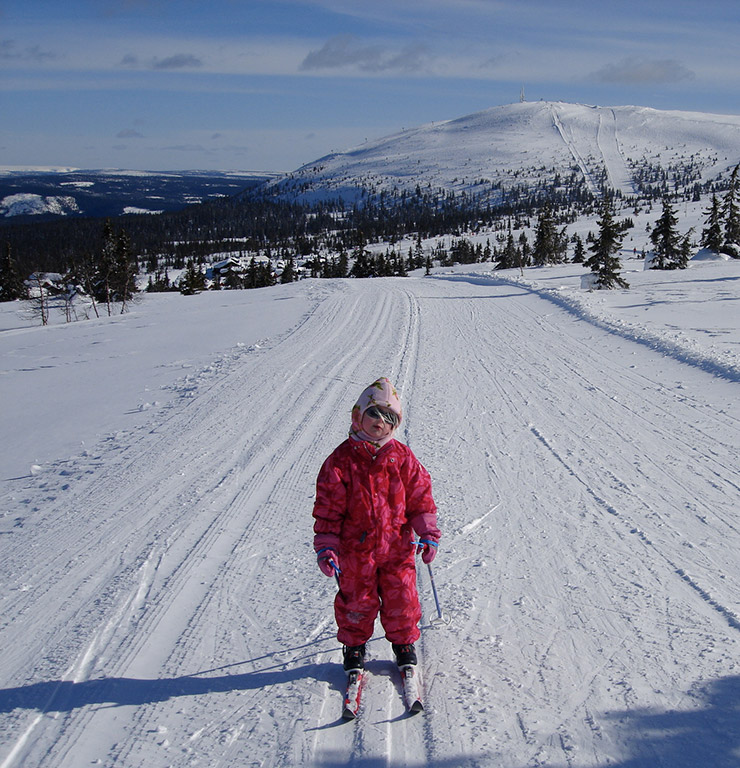 Such is the national focus on cross-country skiing, that Norway is the undisputed world champion in the sport. Rarely is a Norwegian not on the podium at Olympic events.
The right to roam
Norwegians' right to exercise their love of the outdoors is even enshrined in law. As with the rest of Scandinavia, Norway's right of common access allemannsretten ensures that nature is accessible to all, with mountains, forests, beaches, and lakes open for public enjoyment.
There are some restrictions and a well-known of code of conduct that foreign visitors should be aware of. This accessibility to nature fosters a deep respect for the environment within society and underscores the cultural importance of spending time in nature.
Kvikk Lunsj
Are you surprised to see a chocolate bar on a list of cultural items? Well, the Kvikk Lunsj is without doubt a cultural icon in Norway, thanks to its links to the world of hiking.
The wrappers often feature a different hiking and/or skiing trail inside each one, while all Kvikk Lunsj advertising associates itself with a hiking or skiing trip. And it has done for decades.
The idea behind the marketing is to encourage Norwegian hikers to pack a couple of these bars in their backpacks every weekend when they head to the hills. And they do. The average Norwegian eats nine Kvikk Lunsj bars every year!
Janteloven
Ever wondered why Norwegians are the way they are? Once you've lived in Norway for a while, you'll come across more and more everyday references to janteloven as a reason for Norwegian society being the way it is.
Janteloven (the law of Jante) at its simplest describes the way that all Norwegians (and in fact, other Scandinavians too) behave: putting society ahead of the individual, not boasting about individual accomplishments, and not being jealous of others.
It is of course, not an actual law! Janteloven is more a set of unspoken social norms, captured on paper by Danish-Norwegian author Aksel Sandemose when writing about life in small-town Denmark.
Dugnad
Nothing sums up the importance of the collective in Norway more than the dugnad. Essentially a community volunteer project, a dugnad is held within apartment blocks and housing estates, by schools, sports clubs and other organisations.
During a dugnad, people get together and fix, clean, paint or tidy things up. It is usually based outdoors involving some sort of manual labour, often in advance of Norwegian Constitution Day.
Coffee culture in Norway
If you're a first-time visitor to Northern Europe, the popularity of coffee may come as a surprise. As with the rest of the region, coffee is big business in the relatively cold climate of Norway.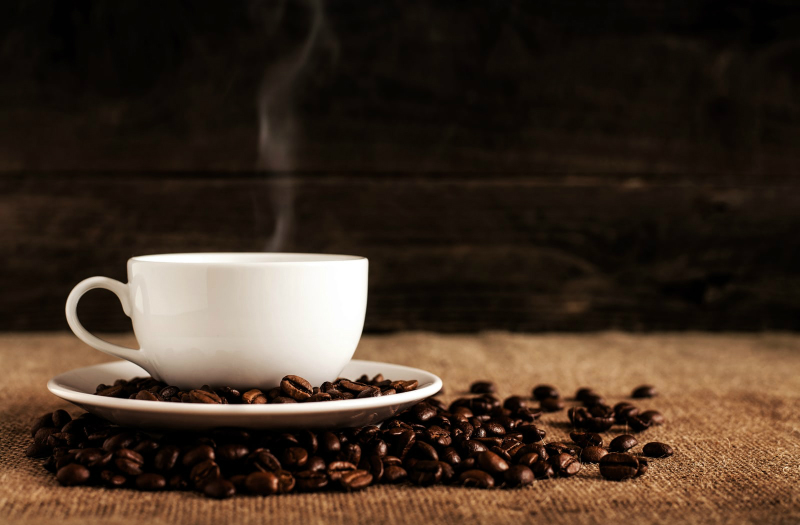 Typically, Norwegians drink coffee at breakfast and at dinner after the meal or with dessert. Then there's the coffee consumed throughout the day. Those cups at work quickly add up.
Some believe that prohibition on alcohol between 1917 and 1927 caused the surge in interest in coffee. Whatever the reason, coffee is a vital part of everyday life in Norway today.
Syttende mai
Norwegians and visitors turn out in great numbers on the 17th of May (syttende mai) to celebrate the anniversary of their constitution. Signed at Eidsvoll in 1814, the constitution was the creation of modern Norway as we know it today.
A typical Constitution Day follows a familiar pattern. From a lavish breakfast in the morning to parades and live music throughout the day, Norwegians celebrate their country's birthday party in style.
Visitors are often surprised and perplexed at the outburst of national pride, and the non-militarised nature of the parades. Bars and restaurants can often be fully-booked for weeks in advance, so there's plus and minus points about visiting Norway on its national day.
The Norwegian bunad
If you do happen to be in Norway on the national day, you'll see more than a few people dressed in the Norwegian bunad. Although many pictures of the bunad feature women, there are men's versions too from most regions.
The smart, colourful outfits are typically made with wool, meant to be tight-fitting, and are adorned with metal buckles, buttons and jewellery. Each region of Norway has its own design.
Norwegian russ
Teens donning colourful overalls and partying all night with the blessing of their parents? Welcome to the Norwegian rite of passage known as russefeiring. Simply put, Norway's russ are high-school students who are about to graduate.
Typically the period starts in late April and culminates in a big party on 16 May, the night before Norway's national day. Hangover dependent, russ tend to participate in the national day parades.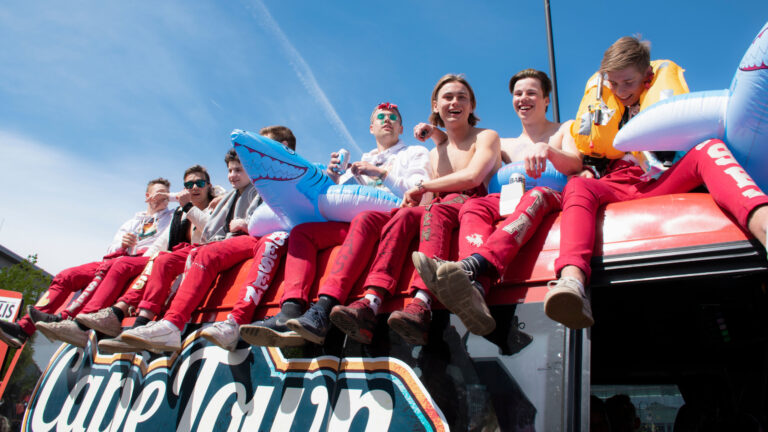 The russefeiring period features parties, late night tours in buses or vans kitted out with sound systems, pranks on old teachers and other students, and a whole lot more.
Taco Friday
In the States it's Taco Tuesday, but not in Norway. Friday is the day when TV adverts and supermarket offers encourage Norwegians to eat "taco" for dinner. But what Norwegians consider Mexican food may surprise you!
Noway's take on the taco features a flour tortilla or taco shell, filled with ground beef that's been fried in 'taco spice' and covered in flavourless salsa. It's not that it's bad in itself (although it is pretty flavourless), rather that it's about as far away from actual tacos as Grandiosa is to real Italian pizza.
After more than 10 years of living in Norway I've still not come to understand the obsession with 'taco'. If you can enlighten me, feel free to do so in the comments!
Matpakke
While we're on the topic of food, let's take a look at the Norwegian packed lunch. Known as matpakke, the typical Norwegian lunch is brought from home and sometimes is a repeat of what was eaten at breakfast.
It involves a couple slices of bread with a topping (pålegg) of choice. Each slice is typically separated with thin 'matpakke paper', which is also used to wrap up the whole thing.
Common toppings include Jarslberg or other 'yellow' cheese, Norwegian brown cheese (more on this later), and a meat paste or paté.
Brown cheese
Brunost, or Norwegian brown cheese, holds a quintessential place in Norway's culinary culture. This sweet-yet-tangy, caramel-like flavoured product is produced through a unique process of boiling whey, cream, and milk from either goat or cow until the lactose caramelizes, giving it the characteristic brown colour.
Unlike typical cheeses, brunost isn't aged or cultured, and its texture is more akin to fudge than a firm or crumbly cheese.
The tradition of making brunost dates back centuries, when Norwegians discovered that leftover whey from traditional cheese making could be repurposed into a nutritious, long-lasting food source.
Today, it's a staple in most Norwegian households. Brunost blocks are sliced thin with a distinctive cheese slicer—a Norwegian invention—and enjoyed on bread, waffles, or crispbread.
Norwegian knitwear
Known for its intricate patterns and warmth, Norwegian knitting originated as a practical solution to the country's climate, but it has evolved into a recognised art-form adored worldwide.
Selbu mittens are typically knitted in a two-colour design, showcasing intricate geometric patterns. Colours vary, with red-and-white, blue-and-white, and black-and-white among the options.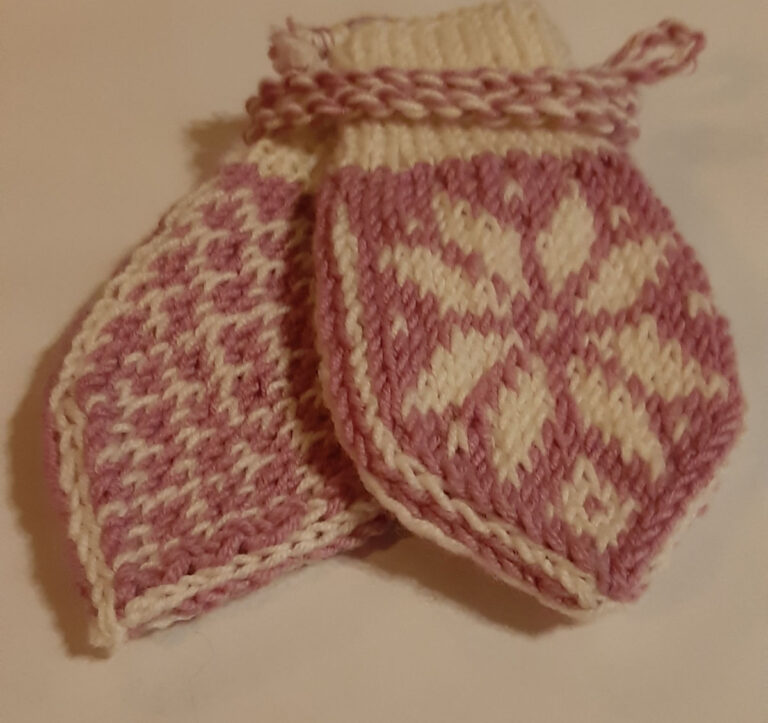 The 'Lusekofte' or Setesdal sweater is traditionally knitted with black and white sheep's wool, featuring distinctive designs consisting of small dots arranged in rows with ornate borders.
Slow TV
A peculiar yet endearing element of contemporary Norwegian culture, Slow TV captured international attention for its innovative approach to television programming.
Pioneered by NRK, Slow TV broadcasts ordinary events in real-time, replacing fast-paced sensationalism with hours—or even days—of unhurried, immersive experiences.
Well-known examples include the 134-hour-long journey along the spectacular Norwegian coastline on the Hurtigruten coastal ferry, a ride on the Oslo to Bergen railway, and the national knitting night, which included hours of live sheep shearing, discussions about knitting, followed by coverage of people knitting.
Julebord
The Norwegian take on the Christmas party follows a standard format across much of the country. While formal dress is relatively rare in Norway, people dress up to the nines for their office julebord.
Most sports clubs and other associations also hold a julebord, so you might end up being invited to two or three during the same period. Expect a lot of food and alcohol.
Norse mythology
While Viking culture is not a visible part of modern Scandinavian lifestyle, Norse mythology still permeates Norwegian culture to a certain extent.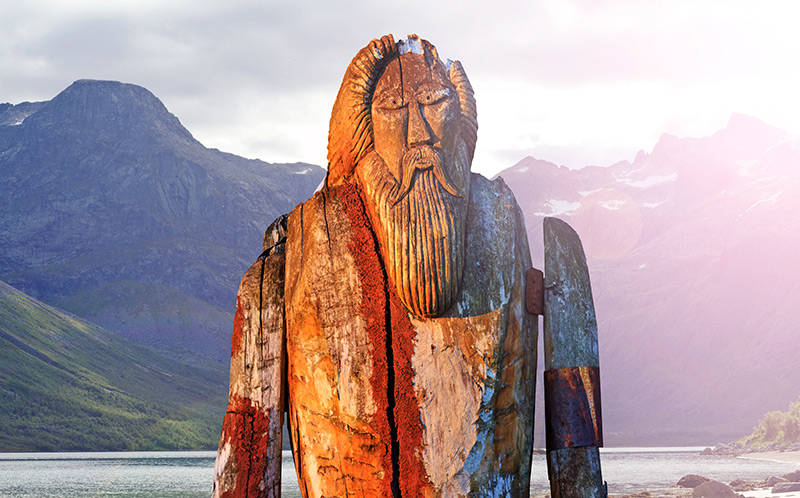 The subject is taught in schools as part of history and religion classes, while many newborns are still named after Norse gods and Norse goddesses.
Coastal culture
Norway's coastal culture is a multifaceted tapestry woven from the nation's deep-rooted maritime traditions, picturesque fjord landscapes, and enduring communities.
From the ancient seafaring Vikings to contemporary fishing industries and leisure sailing, the sea is deeply imprinted on Norway's cultural identity.
Perhaps the most visible aspect of Norway's coastal culture is its historical reliance on the sea for sustenance and trade. Fishing, in particular, remains central to many coastal communities, with local economies built around cod, herring, and salmon fisheries.
Norwegian trolls
If you watched the recent Netflix movie Troll, perhaps you won't be surprised to hear that myths and legends of trolls are an integral part of Norwegian children's stories.
These mythical creatures, described variably as giant, brutish beings or small, gnome-like figures, are believed to dwell in the remote mountains and forests of Norway, typically emerging from their caves only after sundown.
Norwegian trolls are said to possess a range of magical powers often used to trick or confuse humans. Yet, they're not always portrayed as malevolent; some tales depict them as simple and naive. One recurring theme is their aversion to Christianity and sunlight, the latter reputed to turn them into stone.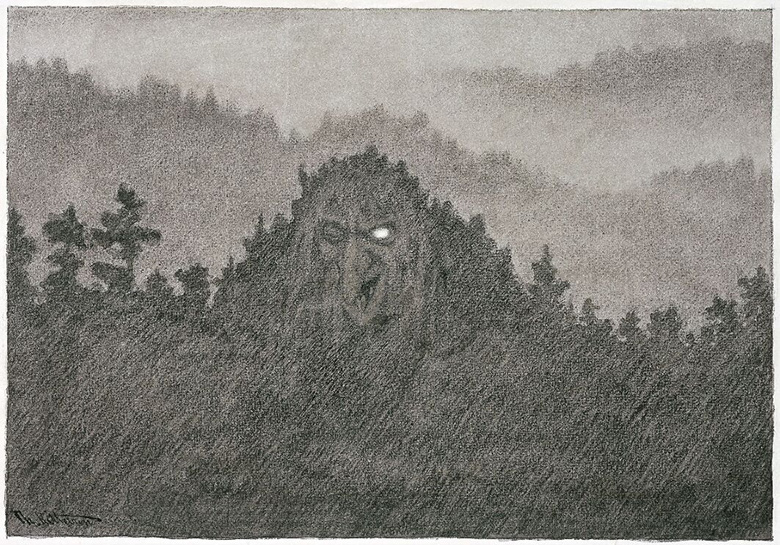 Trolls permeate Norwegian culture beyond folk tales, leaving their mark on literature, visual arts, and even tourism. Popular troll-themed tourist destinations include the dramatic mountain road Trollstigen, and the spectacular rock formation Trolltunga.
Troll figurines are a common souvenir, symbolising a unique part of the Norwegian cultural imagination that combines an appreciation for nature with a sense of the whimsical.
Sami culture
It would be impossible to discuss Norwegian culture without covering the Sami people. Although the distinctive culture of living off the land and living semi-nomadic lives is far rarer these days, Sami identity still remains strong.
Work is underway to preserve the Sami language and to promote aspects of the culture such as music and handicrafts.
Sami culture will be put in the spotlight like never before soon, when Bodø takes over as European Capital of Culture in 2024. The organisers plan to put Sami culture in Northern Norway at the heart of the year-long festival.
There we go! This was not intended to be a comprehensive guide to all things Norwegian culture. But I hope it has given you an introduction to some important elements of it. Let me know your thoughts in the comments, below.