Most boxers around the world only have to fight against their opponents. In Norway, one boxer also had to fight the law.
Unless you're Norwegian or into women's boxing, Cecilia Brækhus is likely to be the best boxer you've never heard of.
The first lady of boxing
Only five people in the history of the sport have ever held the WBA, WBC, IBF and WBO titles simultaneously. Four of them are men and the fifth is Cecilia Brækhus – the first, current, and undisputed female welterweight champion.
She became a household name in Norway because of her media work in helping to get the country's ban on boxing overturned, and now is well-known for her position as one of the biggest names in women's boxing.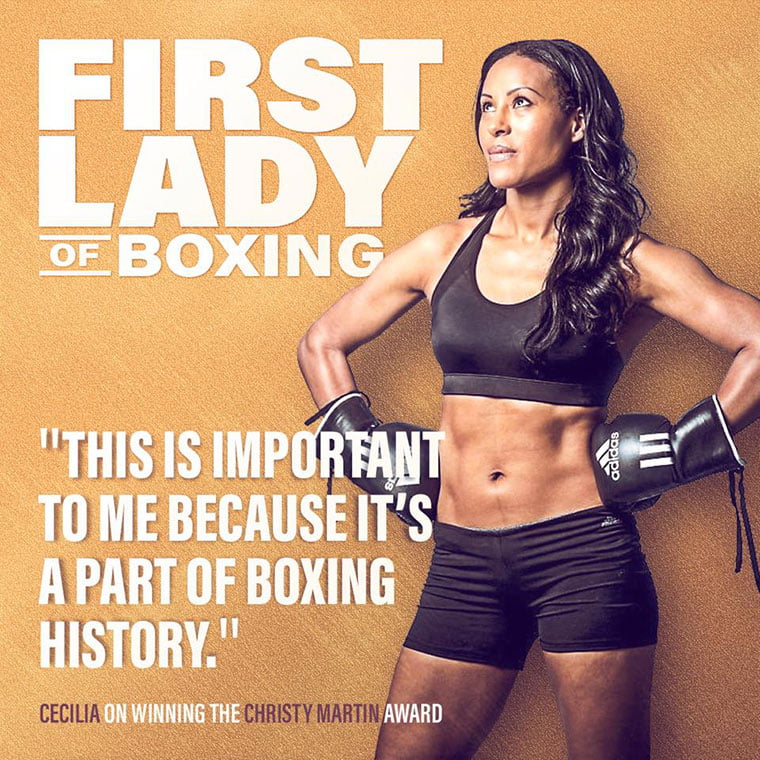 Such is her popularity, Cecilia starred in HBO's first ever televised women's fight earlier this year – the first in the network's 45-year history. Before the fight (which she won, of course!), she told CNN that it was "a really big deal".
"I'm trying not to let that get to me but, of course, you are representing a lot. There are a lot of female fighters out there, it will be emotional for a lot of people. It will be a big celebration."
Her early life
Cecilia was born in Cartagena, Colombia, in 1981 – ironically the year Norway initially banned boxing. Two years later she was adopted by a Norwegian couple who raised her in the Sandviken area of Bergen.
At the age of fourteen, Cecilia started kickboxing and showed great skill.
She racked up 2 Kongepokal (His Majesty King's Cup – presented for excellence in sporting and artistic endeavours), 3 National Championships, a Gold Medal in the WAKO Euro Championships 2002 (65kg, Semi-contact) and at the WAKO World Championships 2003 over the 7 years of her career.
At the age of 21, Cecilia switched to amateur boxing and started entering competitions with great success, winning 75 out of 80 matches.
She won Silver in the light-welterweight class at the 2004 European Amateur Boxing Championships and Gold at the 2005 Championships. The same year she also won Silver at the World Championships.
Turning pro
Cecilia turned professional in 2007 in the welterweight class, signing a contract with a German promoter, Wilfried Sauerland. Her first fight was on January 20th in Basel, Switzerland, against Croatian boxer Ksenija Koprek. Cecilia won the match on a unanimous points decision.
Her first Knockout came in only her second professional match, when she beat Jana Latova of Slovakia in Evere, Belgium. Through 2007 and 2008 she fought a total of 10 matches, winning all of them – eight on unanimous points decisions, one knockout and one technical knockout.
Unifying the belts
On March 14th 2009, in Kiel, Germany, Cecilia fought Danish boxer Vinni Skovgaard. Winning the match on a unanimous decision earnt her the WBA and WBC welterweight titles.
Cecilia defended these belts twice before adding another to her collection in May 2010, in Herning, Denmark, by beating Victoria Cisneros in a fight for the vacant WBO welterweight belt.
Following 11 successful defences of her 3 belts, Cecilia fought reigning IBF champion Ivana Habazin of Croatia in Copenhagen, Denmark in September 2014. She won the fight on a unanimous decision thus becoming the first female, and fifth boxer, ever to hold belts from the Big 4 boxing organisations simultaneously in the same class.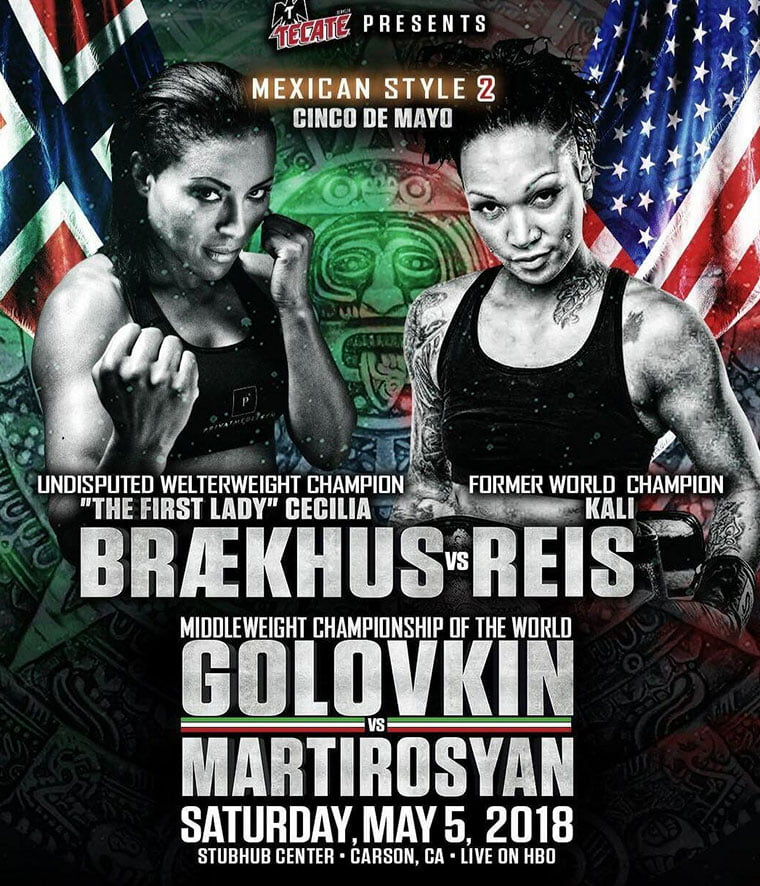 Since becoming the undisputed Women's Welterweight World Champion, Cecilia has defended the titles a total of 8 times and also, in February 2016, added the IBO welterweight title to her collection!
Fighting the law
All of the above might be even more impressive when you learn that for the first nine years of her professional career, boxing was illegal in her home country. The sport was banned in Norway in 1981 over concerns for the health of participants.
Amateur boxing survived due to the increased health and safety measures that are in place within the sport but for anyone wanting to be a professional boxer, they had to fight elsewhere.
Little surprise, then, that in 2011, 4 years before the ban was lifted, there were only 8 professional boxers in Norway! In many ways, the so-called First Lady was instrumental in getting the ban lifted.
Visibility was perhaps the most important aspect of the fight to get the law changed. Easy and comfortable before the camera, Cecilia charmed a large proportion of the public in Norway and allowed them to see that professional boxing is a safe sport.
After a long fight, in December 2014 the ban was finally overturned. Cecilia was overjoyed and said at the time "Now at least I can say that I'm no longer a criminal in Norway. I feel vindicated and cleared."
Fights in Norway
Once the law was changed it still took a while to find a promoter who could arrange a fight in Norway subject to the legislation that had been passed.
The glorious moment finally came in October 2016 when Cecilia won a Technical Knockout against French boxer Anne Sophie Mathis in the second round in front of a packed audience at Spektrum in Oslo.
Cecilia has now fought four fights in Norway – in Oslo twice, Bergen and Stokke – and hopes that both she and other professional boxers in Norway will be fighting more for years to come.
At the age of 37, Cecilia is closer to the end of her career than the start, though she's showing no real signs of slowing down just yet.
In May even though she was knocked to the canvas for the first time in her career she simply got back up and went on the win the bout to maintain her impressive unbeaten record.
Her aim now – having won everything the sport has to offer her – is to see how far she can push herself and continue to help bringing the sport of women's boxing out of the shadows.