This is where freelancers and entrepreneurs hang out and get work done in the Norwegian capital.
Starting out as a freelancer or entrepreneur in a new country can be incredibly daunting.
Starting a business is difficult enough in the best of conditions, but throw in a new language, different rules and regulations and an unfamiliar working culture, and things can get very tough, very fast.
Enter coworking spaces. When I first moved to Oslo in 2011 there was just one or two, now there are new ones opening almost every month. They provide a space for entrepreneurs and freelancers to work, collaborate, and get the help they need.
A lot of people get in touch with me about starting a business in Norway and I recommend joining a coworking space to every single one of them.
While a full-time monthly membership can be pricey, most places offer a part-time or flexible membership that is great value if you don't want to be there all the time.
Note that I'm not including incubators and application-only programs such as Startup Lab. There's nothing wrong with those places at all, but this list is solely about easy-to-access space to get going as a freelancer or entrepreneur.
Mesh
Tordenskioldsgate 3. The godfather of Oslo coworking spaces, despite only being around since 2013!
Founded by Anders Mjåset and Audun Ueland, Mesh began life as a small 200m2 office and has since grown to 10,000m2 of flexible offices, cafe, workspace and event space.
657
Fredensborgveien 24D. 200 talented creative individuals from graphic designers and branding experts to photographers and filmmakers call 657 their home. If you are a creative freelancer interested in collaborating on some fascinating projects, this is the place for you.
Oslo International Hub
Oscars gate 27. Located on a leafy street just behind the Royal Palace, Oslo International Hub is home to a wide range of globally-focused freelancers, consultants, small businesses and startup companies. Regular events encourage networking.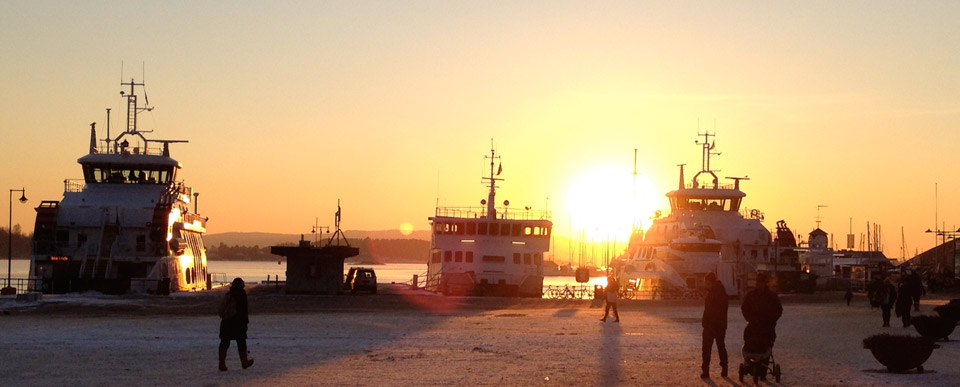 Spaces
Tollbugata 8a/b. The new kid on the block, Spaces is located in the Kvadraturen district of downtown Oslo.
Spaces is part of a global network of coworking spaces that originates in Amsterdam, so while it won't offer an instant network of Oslo-based professionals for a while, it will potentially help you build an international network.
Oslo House of Innovation
Skippergata 22. Just moments from Oslo Central Station is this investor-focused coworking space. Oslo House of Innovation (which has the fantastic acronym OHOI) is designed to bring investors together, along with the startups that they invest in, but they also rent desks to coworkers not involved with investors.
The Kasbah Hub
Alexander Kiellands plass. Originally a cafe, the founders saw most of their customers were working on laptops and so opened a coworking space.
The Kasbah Hub is a great choice for anyone living north of the city who doesn't fancy the idea of commuting downtown every day. There's also a focus on blockchain, with regular monthly events about the emerging technology.
SoCentral
Øvre Slottsgate 3. Although it markets itself as an incubator for social innovation, SoCentral also rents out desk space on a typical coworking arrangement. Collaboration between members looking to make an impact with a sustainable business is encouraged.
Tøyen Startup Village
Hagegata 22-23. East of the city centre, Tøyen Startup Village offers a traditional coworking environment along with a workbar concept that is free to use for customers of the cafe/bar. Many events are also hosted here, including a weekly Virtual Reality Club.
Hendrix Ibsen AETAT
Maridalsveien 21. For a much more relaxed environment, the AETAT space adjacent to the Hendrix Ibsen Junior coffee house at Vulkan might be right for you. They provide a space to sit and work with good Wi-Fi, free for paying customers.
Kroloftet
Frysjaveien 40. Originally the workshop of a production designer and furniture designer, Kroloftet has grown to become a community hub for those working at the intersection of art, design and technology. Recent events have included an introductory course in furniture design and a Japanese traditions workshop.