Once you're done with the capital's museums and outdoor attractions, consider one of these enjoyable day trips from Oslo.
Oslo offers so much for the curious traveller. From the Viking ships and other museums of the Bygdøy peninsular, to the Holmenkollen ski jump and vast Nordmarka forest overlooking the city, you don't need to leave Oslo to enjoy your stay.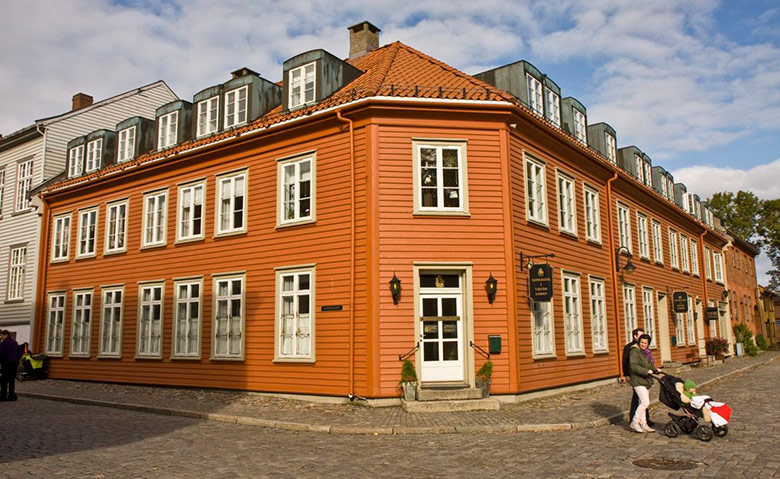 But however relaxed your Oslo itinerary, you'll run out of things to do at some point. Then it's time to look farther afield.
A break from the city
Yet once you've done the main tourist sights, consider looking a little further afield to broaden your Norwegian experience.
Bærums Verk
In 1610, King Christian IV founded an iron ore production facility 10 miles west of Oslo. Over 400 years later, Bærums Verk is now a thriving shopping destination.
Verksgata is home to a blacksmith, glassblower, textile shop, carpenter's workshop, and other traditional Norwegian crafts, while supermarkets and other shops service the adjacent community of the same name.
From the end of November, the weekend Christmas market offers gift ideas, festive food, and entertainment, including leisurely reindeer-pulled sled rides.
The easiest way to get there is to hop bus route 150 from Oslo's central bus terminal. You'll need a two-zone ticket for the 45-minute journey.
Tusenfryd
While the name literally means a thousand joys, the Tusenfryd theme park on the outskirts of Oslo only offers 35 attractions, although kids will want to stick around for the day.
Racing through the water rapids on Ragnarok and experiencing the 4D-motion ride Thor's Hammer are the must-dos, while the two traditional rollercoasters are also worth the queues.
Opening hours vary but typically the park is open daily throughout June and July, plus most weekends in May and August. Book in advance online to be sure the park is open when you plan to visit and to secure the best rate. Take bus 500 from Oslo Bus Terminal to reach the park.
Eidsvoll House
A name that evokes strong feelings among Norwegians, Eidsvoll was the site of the signing of the Norwegian constitution and is therefore considered by some to be the 'home' of modern Norway.
Back in 1814, the Constituent Assembly of 112 delegates gathered for around six weeks and declared Norway an independent nation after more than 400 years of union with Denmark. The 17th of May is still celebrated as Norway's national day.
Today the buildings and surrounding parkland serve as a museum remembering the moment and democracy in general. You should have some interest in history to get value from a day here, although there's also plenty of architectural value – inside and out – of the Eidsvoll Manor House.
Drøbak
Despite it being pretty much unheard of by travellers, this lovely Oslofjord town is one of the most popular day trips taken by Oslo locals, especially on a hot summer day.
The town's big draw is its beaches and easy fjordside rambles. The harbour is busy with boat traffic due to plentiful stocks of cod, coalfish, pollock, ling and haddock that are free to fish.
Drøbak once acted as the winter harbour for Oslo in the days when the fjord used to freeze over. The town is just a 50-minute bus ride from Oslo on line 500 (the same line that serves Tusenfryd, above), so a last minute decision to travel here is absolutely possible.
Fredrikstad
An easy day trip from Oslo thanks to fast rail and bus links, the otherwise ordinary Fredrikstad is worth a look because of its remarkable fortified old town.
Even though many of the old buildings are now home to boutiques and cafes, it's all been done with care and the area still drips with character.
Because the modern city grew up on the other side of the Glomma river, the old town – Gamle Fredrikstad – has been left largely intact and its 17th-century character preserved.
There's precious little to see in the modern downtown district, so visitors should waste no time in heading straight for the Old Town, which from the railway station is just a ten-minute walk and pleasant ferry ride across the river.
Tønsberg
Founded by Vikings, Tønsberg lays claim to be the country's oldest city.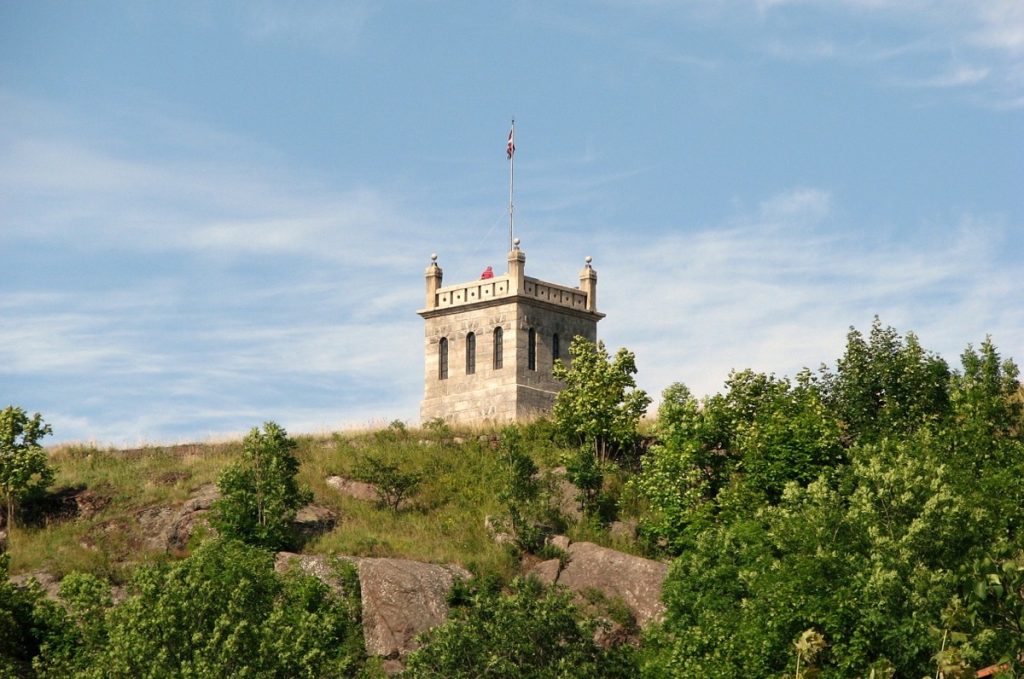 Although overlooked by many international travelers, Viking burial mounds and church ruins draw in large numbers of domestic visitors especially during the summer months when the Oslofjord is blessed with Norway's warmest climate.
For international visitors, Tønsberg makes a curious day trip of history and culture or an excellent overnight stop on a journey further south. It is the starting point of the Vestfold Viking Trail, a series of ancient settlements and burial mounds from the Viking Age dotted along the coastline.
Lillehammer
Decades before the 1994 Winter Olympics put Lillehammer on the map, this small Norwegian city and its surrounding valleys had long been a destination for winter sports fanatics.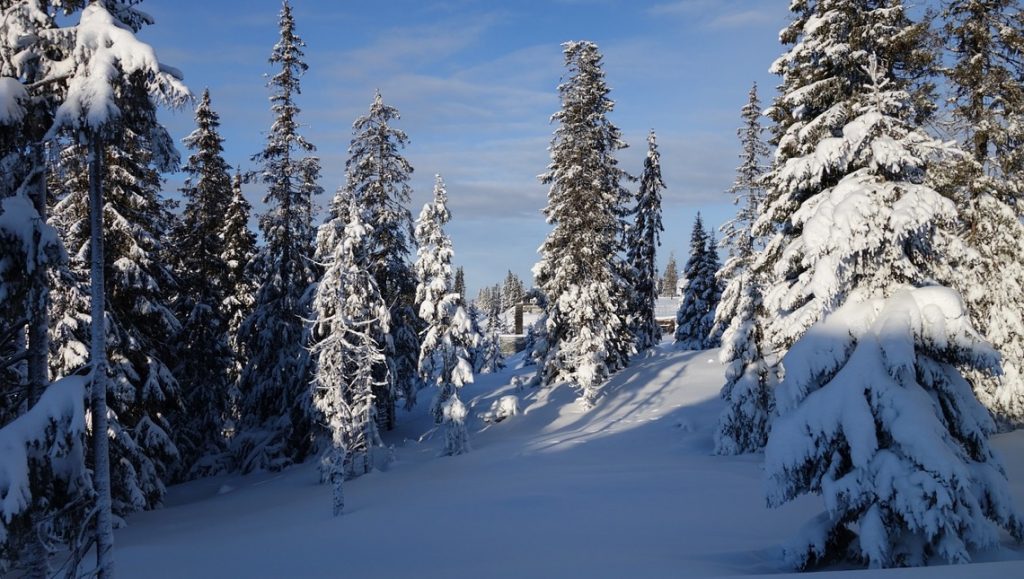 Why? It's simple when you bear in mind the Norwegian love of the outdoors. Northern Europe's highest mountain, biggest lake, and a plethora of National Parks are all within range of Lillehammer.
Never before had a Winter Olympics been held somewhere so small – its population is a shade over 25,000 – so the city's infrastructure received substantial investment.
The subsequent boost in visitors has benefited the city and the nearby ski resorts ever since and so it is much better equipped to welcome visitors than almost all other Norwegian cities of its size.
As the journey by train or car takes more than two hours, a day trip from Oslo, while definitely doable, might not be the best idea for you. If you like to relax and take your time with things, then you'd do better to plan an overnight stay, or stop off in Lillehammer on a road trip out towards Trondheim or the western fjords.
If you enjoyed this post, why not share it on Pinterest? There's a pin for that! Just hit that Pinterest button.