Archeologists in Norway have made another fascinating discovery at Gjellestad, expanding our knowledge of Iron Age and Viking Age Norway.
Remains of a series of longhouses have been found at the Gjellestad archaeological site. One of them is believed to be the largest in Scandinavia at 60 metres long.
The discovery by ground-penetrating radar (GPR) confirms that Gjellestad in Norway's Oslofjord region was indeed a significant centre of power in Norway during the Iron and Viking Ages.
The Gjellestad discovery
Three years ago, a sensational Viking Age discovery made headlines around the world.
Using modern georadar scanning technology, archaeologists in Norway detected a buried ship in an area known to have been populated in the Viking Age.
Since then, Norway's first ship excavation in 100 years revealed the vessel did indeed date from the Viking Age. Following the excavations, a new research project aims to learn more about the location in general.
Named Viking Nativity, the project aims to answer questions about the centre of power, politics and ruling elite in the area. It brings together archaeologists, historians and Viking Age specialists.
First ship, now longhouses
The project is off to a flying start. Just north of the Gjellestad ship, researchers have found several longhouses believed to date from the Nordic Iron Age. This is the time during which the Viking Age began.
The largest longhouse is 60 metres long and 15 metres wide, making it one of the largest longhouses ever found in the Nordic region.
"We have found several buildings, all typical Iron Age longhouses, north of the Gjellestad ship. The most striking discovery is a 60 metre long and 15 metre wide longhouse, a size that makes it one of the largest we know of in Scandinavia," said NIKU archaeologist Lars Gustavsen.
NIKU researchers used the same GPR technology that was used to discover the burial ship. It's a technology that has been used to great success in Norway in recent years.
The historical context of the Gjellestad ship
Archaeologists have already covered 40 hectares south, east and north of the Gjellestad ship with the GPR system this autumn.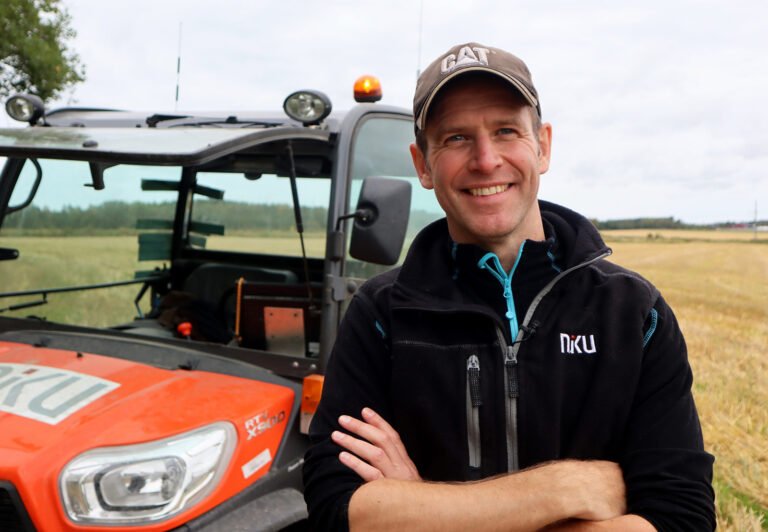 However, the Viking Nativity project has only just begun. Among other work aiming to shed more socio-political light on Gjellestad, archaeological excavations will be performed by archaeologists from Viken county.
Listen: Viking Ship Archaeology in Norway
Gustavsen will write his PhD based on the GPR surveys from Gjellestad, and has been the field supervisor of the geophysical surveys. "To have results such as these as a starting point is more than I could ask for," he said.
"Finding these longhouses confirms that Gjellestad was a central place in the late Iron Age. Our hope is that within the next years, we will understand the relationship between the ship, the buildings and the rise of central places much better," said Gustavsen.