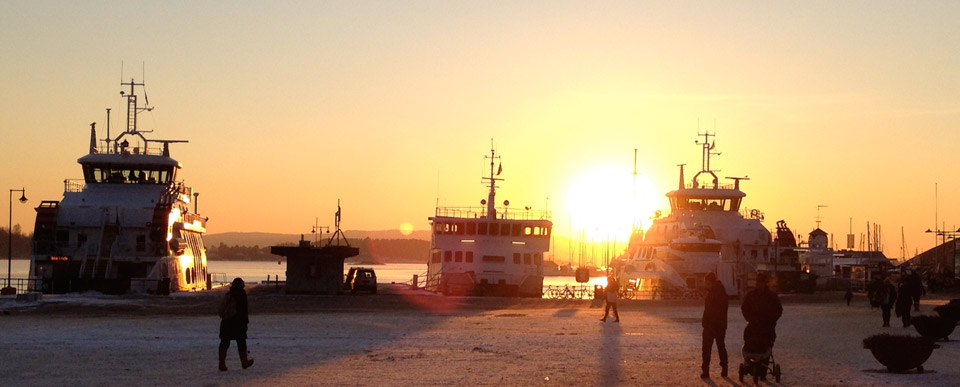 Today marks an important anniversary for me.
Two years ago I left the UK to start a new adventure. I wanted to experience living and working abroad, so I accepted a contract in Oslo from a few opportunities. During the first year I enjoyed living in Norway so much that I took a permanent job.
But for the last six months I've faced an internal struggle. Despite the excellent pay and conditions, I grew sick of the work. So many pointless tasks just to fill time, the corporate bullshit, some awful colleagues (important – some fantastic ones too!). As time went on the feelings grew stronger, to the point where I'd had enough.
It was time to accept the job I've done for most of the past ten years was just not right for me.
I've really enjoyed living in Oslo. It's enabled me to travel and meet people from different cultures. Through this blog I've been able to express those thoughts and feelings and rediscover my love of writing, publishing and sharing my observations with the world.
Shortly after arriving here I met a special someone. We dated and grew close to the point where it's pretty serious now, but he lives in Trondheim.
So, how did I resolve the situation of a job I disliked, a partner in a different city and the need to earn money quickly to sustain a life in Norway?
I went into hiding for six months, frantically saving every krone I could! My only real outlet over the winter was this blog, it kept me sane! I also joined MESH to meet creative people and explore options for freelancing in Norway. A by-product of this was getting to know the Norwegian startup community.
At the end of March I finally said goodbye to the corporate world. I genuinely felt the weight of the world had lifted from my shoulders. People say that a lot, but I really did feel it that day.
I'm now a freelance writer.
Does this mean I'm staring at my cat all day trying to write the next Booker prize winner, or becoming the new big name in Scandinavian crime? Of course not. I don't have a cat!
It means I write training courses, web copy, sales literature, technical documentation, business blogs and other communications. My business background, knowledge of the world and native English ability combine to give Norwegian technology companies an offer that, well, they seem to be interested in!
Alongside this, I'm a regular writer for the awesome Arctic Startup blog, where I expose the Norwegian entrepreneurial scene to a global audience.
I'm also working on my own projects, including the Norway Weekly newsletter and some awesome eBooks about Norway, coming soon to this very blog!
Over the past six months I've met some of the most inspiring people I've ever known. You know who you are. Without all of you, I wouldn't have ever had the confidence to take the leap. So thank you. I don't know where this path will lead, but I do know I'm going to have the time of my life finding out.
The first stop on this journey is…
Trondheim
My new home, as of a few hours ago! Yep, I've moved in with Gerry.
I'm not afraid to say publicly I'm nervous about the prospect of so much change at once, but I feel ready for this step. It makes sense personally, professionally, financially – and most important of all – for my own well-being.
Trondheim is a beautiful town, but it will be quite a change for me. I'm moving from a capital city (albeit a small one) to a small town, reminiscent in style and ambience to an English market town. I know only a couple of people here, so my social life will take a hit, albeit temporarily.
I'm a little nervous about my business prospects here too, however there's no reason to be. Trondheim is the hi-tech capital of Norway, a centre of academic and scientific research second to none. There's a burgeoning startup scene that I'll be throwing myself right into by joining the new Digs co-working office.
Working freelance gives me the flexibly to travel more while I work – so that means more articles, photos and tales of my adventures in Norway and beyond 🙂
Finally, I'd like to say a massive thank you to all my loyal readers over the past two years. I'm not the best writer in the world, but through your comments and encouragement I've learned to enjoy what I do, even though I still make the odd misteak.
See what I did there 😉
Are you with me?