Svalbard is known as a popular destination for adventure tourism. But it's also home to the world's northernmost higher education institution.
Moving to Svalbard is something that many people consider, but very few people actually do. That's because to live on the remote Arctic islands, you need a job and accommodation before you arrive.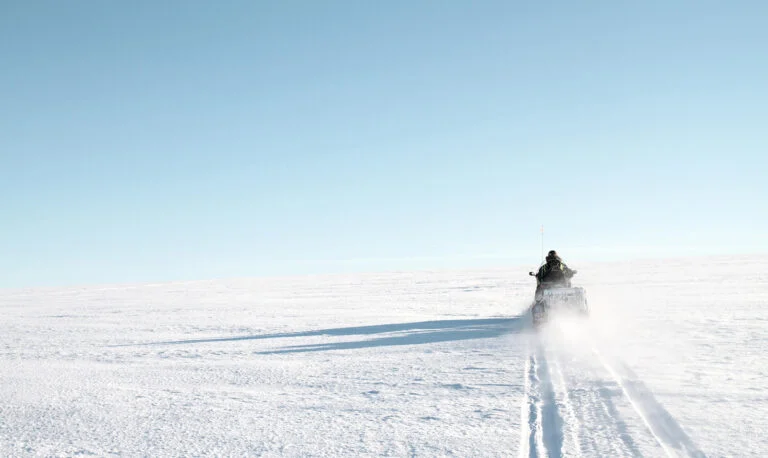 That's what makes studying on Svalbard such an attractive option for many people. There's opportunities to study Arctic-specific topics in biology, geology, geophysics and technology.
Research environment in the Arctic
The Arctic environment offers unique fieldwork opportunities in several areas. Arctic-related biology, geology, geophysics and technology are the main topics studied on Svalbard.
Arctic biology. Climate change in the Arctic is happening now. Reduced sea ice cover and differing snow melt conditions on land impact the structure and function of Arctic ecosystems. Research in these areas is urgent and of high importance. Seasonal variations in Arctic ecology and spatio-temporal dynamics of species and systems are also studied.
Arctic geology. Glacially-eroded fjords and valleys expose geological sections perfect for the study of geological evolution, from large-scale tectonic controls to hydrocarbon formation. With vast glacier cover and continuous permafrost, Svalbard provides an ideal natural lab for studying glacial and permafrost processes.
Read more: Fascinating Facts about Svalbard
Arctic geophysics. Research in this area looks at geophysical phenomena in polar regions with implications for global currents in the ocean and atmosphere, and radiative processes in the atmosphere and on the ground.
Arctic technology. This research area encompasses engineering, environmental technology and chemistry focused on Arctic issues. This includes issues related to living and working in polar environments, and technological challenges from the increased human activity in and around Svalbard.
Introducing UNIS: University Centre in Svalbard
UNIS is the world's northernmost higher education institution. Located in Longyearbyen, UNIS offers undergraduate, graduate and postgraduate level courses in the areas outlined above: Arctic Biology, Arctic Geology, Arctic Geophysics and Arctic Technology.
However, it doesn't offer full degree programs. Courses range from just two weeks up to a semester. Bachelor studies typically encompass two courses lasting for one full semester.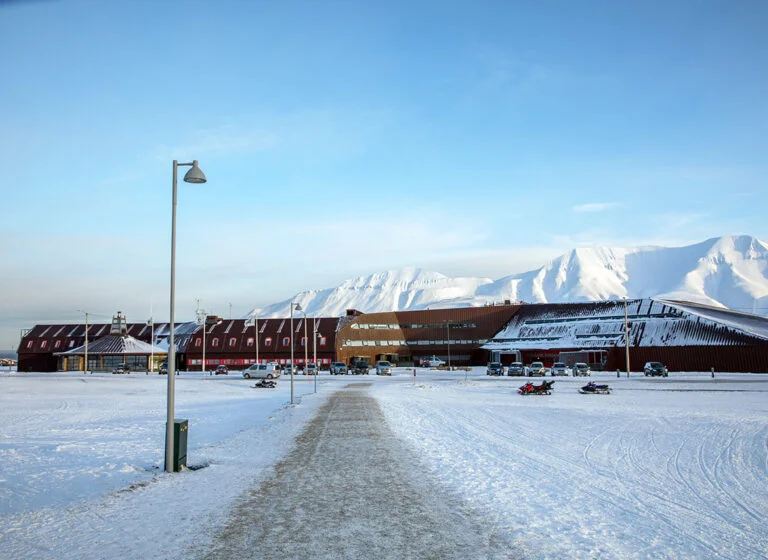 That means to apply to UNIS courses, you must already be enrolled at Bachelor, Master or PhD level at a Norwegian institution of higher education or an accredited international institution of higher education.
Various UNIS departments also supervise bachelor, master and PhD theses that use Svalbard as a field laboratory. This is done in collaboration with all Norwegian universities, but also many universities around the world.
Courses at UNIS have no tuition fees aside from a semester fee of NOK 590. Students on overnight fieldwork must pay a fee of NOK 200 per day to cover food and lodging.
UNIS states students should budget approximately NOK 10,000 per month for necessary food and accommodation, plus travel expenses to/from Longyearbyen.
Applying to study in Svalbard
UNIS manages all applications to study in Svalbard via an online application system.
The application deadline is 15 February for summer courses, 15 April for autumn courses, and 15 October for spring courses. Applications open 4-8 weeks prior to the deadline.
Student accommodation in Svalbard
Housing is one of the biggest challenges in Svalbard. Most of the accommodation is owned by companies and there is very little in the way of a private rental market. However, there is a solution for students.
The Arctic Student Welfare Organisation (Samskipnaden) owns and manages the student accommodation in Longyearbyen. New accommodation was recently opened to replace former buildings that were at avalanche risk.
The student housing at Elveseltta is just a 5-minute walk from the UNIS campus. Accommodation is offered on a first-come first-served basis to anyone with an admission letter to UNIS or with a signed 'guest student' contract.
Student life in Svalbard
Life in Svalbard is not for everyone. Living in the extreme north requires safety preparation and an adventurous spirit. The climate can be a challenge and there are natural dangers including polar bears and avalanches.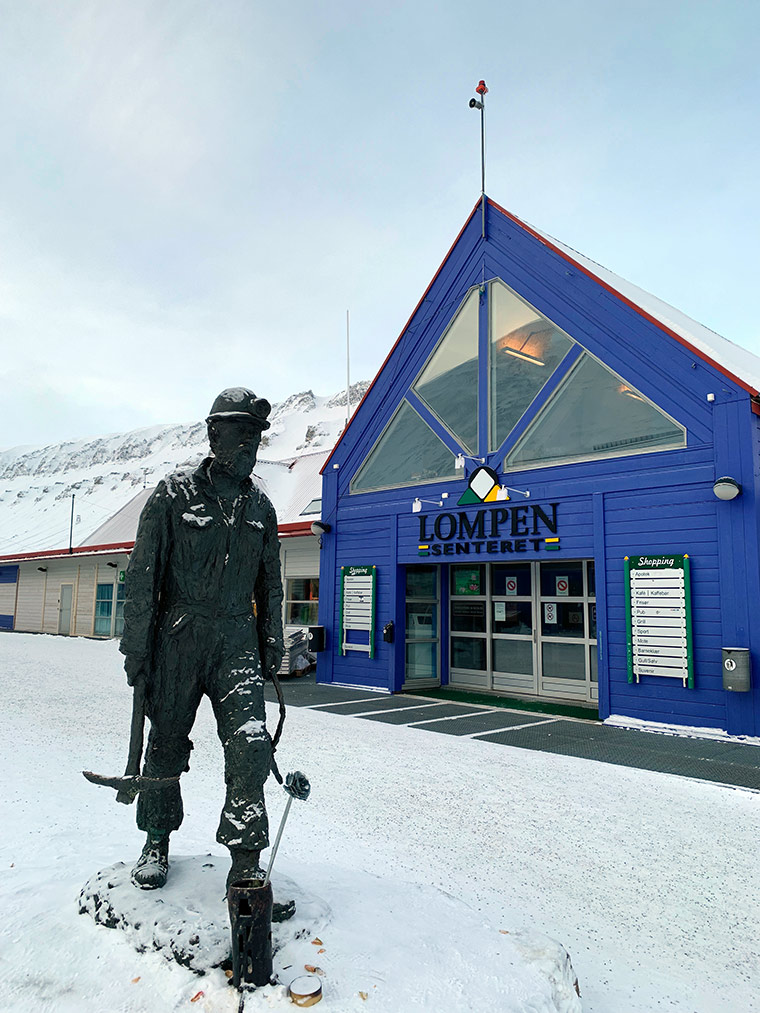 There are two main settlements. Longyearbyen is Norwegian and has approximately 2,100 inhabitants while the Russian settlement Barentsburg is home to around 300 people. Other much smaller settlements include Ny-Ålesund, Svea and Hornsund.
UNIS students will be based in Longyearbyen. Despite its small size, there is a surprising amount to do. From a swimming hall and cultural centre to a handful of restaurants and bars, Longyearbyen is a fully-functioning small town.
It's also an incredibly international and diverse community. People from all over the world live in Longyearbyen. While Norwegian is the official language of the town, English is widely used and you'll hear languages from many other countries.