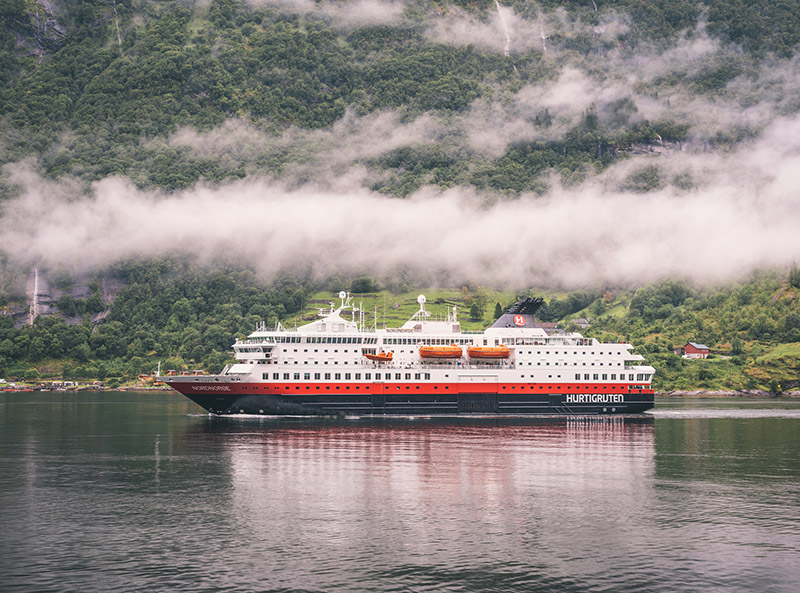 In response to the coronavirus crisis, Hurtigruten takes all but two ships out of service. All voyages are cancelled, with almost 3,000 employees temporarily laid off.
The turmoil facing the aviation industry has dominated the travel headlines since the coronavirus crisis tightened its grip on the world. But the drop in demand and travel restrictions are also impacting others in the travel industry.
Read more: Coronavirus in Norway: The Latest News
Norway's iconic Hurtigruten is best known for its coastal ferry service linking loads of small communities between Bergen and Kirkenes. In recent years, the return voyage from Bergen to Kirkenes has soared in popularity as an informal alternative to a cruise.
Such is its popularity that when I took the full voyage on the MS Vesterålen last year, I met many non-Norwegians who didn't know its status as a local ferry at all. However, both the local service and the full voyage aimed at tourists have now become the latest victims of the coronavirus crisis.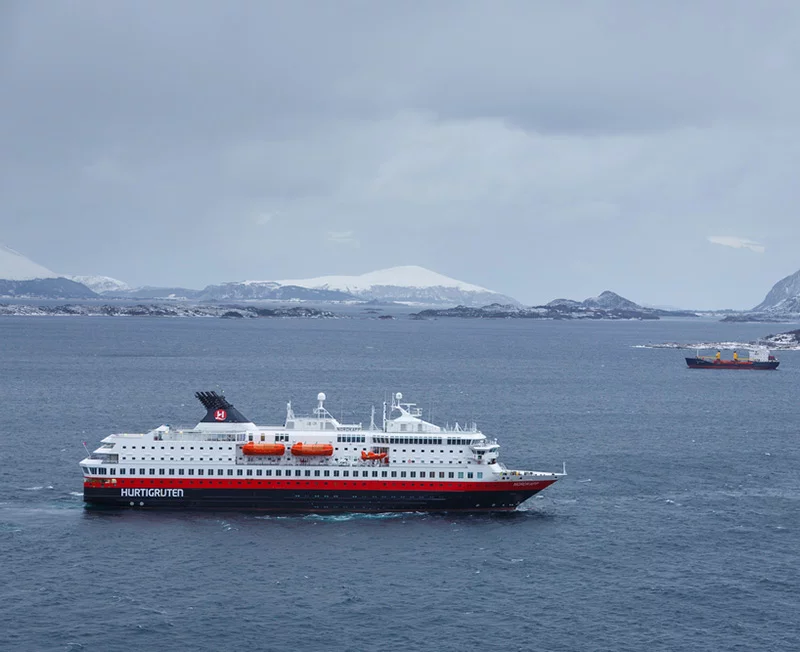 "An extraordinary crisis"
Hurtigruten CEO Daniel Skjeldam says in a press release that the company is facing an extraordinary and grave situation: "It is an absolutely extraordinary crisis that is affecting Norway now, and it is hitting Hurtigruten hard."
The impact of the travel restrictions, home quarantine regulations and the subsequent drop in demand for travel has caused Hurtigruten to take drastic action.
Operations on the Norwegian coast are suspended until 19 April. In addition, all international expedition sailings are cancelled until 28 April. A total of 14 out of 16 Hurtigruten ships are temporarily taken out of operation.
The two remaining ships will be put to work on behalf of the Norwegian government. They will transport critical supplies and goods to the local communities between Bodø and Kirkenes in northern Norway that usually rely on the vessels for transportation and deliveries.
It's important to state that the company have not had any suspected nor confirmed cases of infection on any of their ships.
Rebooking for impacted passengers
So, what to do if you have a voyage booked? Read on!
The company says it will rebook your voyage for free, both if your sailing is cancelled and if you have booked a voyage before 30 September, 2020. To start the process, you need to register for a future cruise voucher on the Hurtigruten website.
"The choice to temporarily suspend operations was a difficult decision to make, and it's an emotional moment for me and the entire Hurtigruten team," explains Skjeldam.
"This decision will affect all of us – our guests, our colleagues onboard, our offices around the world, the small and large communities we visit, and the hundreds of small and large vendors, suppliers, friends and partners who live by and with us. At the same time, I firmly believe it is the only responsible decision in the extraordinary crisis the world is currently facing," he adds.
More travel misery in Norway
The suspension of Hurtigruten operations means many Norwegians will now have no form of transportation open to them for the next month. This is especially true in rural areas, given that Avinor has already closed nine small airports that serve rural Norway.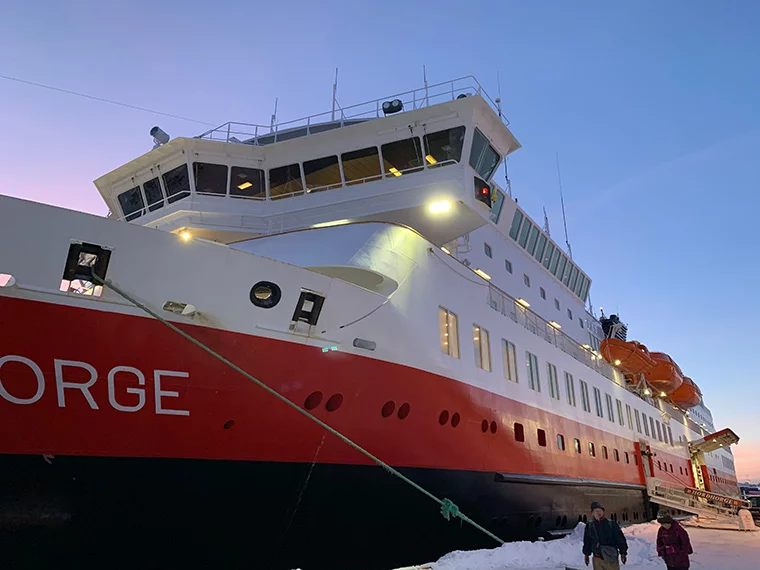 Many people in Norway are in compulsory home quarantine or home isolation in an attempt to curb the spread of COVID-19. In addition, the Norwegian authorities have advised against all but essential travel.
From my perspective this is a sad but necessary move by the line. It's good to see that the government will be able to make use of two ships to deliver essential supplies (food and medicine) to remote communities. I feel for the almost 3,000 employees that are now laid off, many of whom I met on my travels last year.
For more information on the current situation of the coronavirus and COVID-19 in Norway, click here.