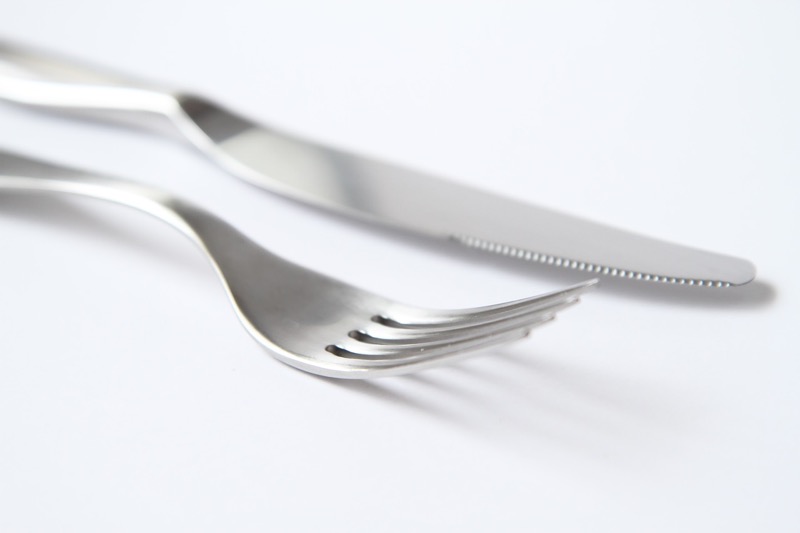 Breakfast is the most important meal of the day, so my mother told me when I was a kid. But things are different in Scandinavia.
Here in Trondheim it's that time of the year when new students are moving to Norway, exploring the town and filling up the cafes.
I've just overhead an animated conversation among some new American arrivals lamenting the lack of anywhere selling breakfast in Trondheim.
So many countries are identified with their breakfast. Britain has the fry-up, America has piles of pancakes, France has the croissant.
But Scandinavia? Not a lot…
What do Norwegians eat for breakfast?
Typically, many Norwegians eat very little for breakfast!
Perhaps just a coffee, and more often that not it will be a brewed coffee, black.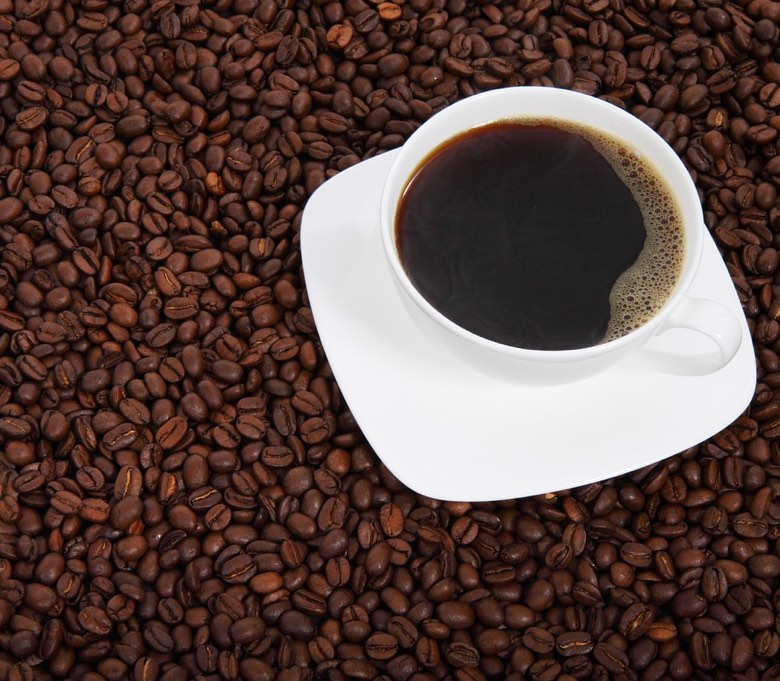 The reason? Lunch is taken early, around 11am and almost never later than midday. Dinner is also eaten earlier than many other cultures, usually between 4-5pm.
If a coffee isn't quite enough, then a slither of Norwegian cheese (yellow or brown!) or ham will often do the job.
This will be eaten on a slice of bread, toast, or a crisp-bread.
Norwegian breakfast foods
That's not to say Norwegians never eat breakfast, just that having anything beyond something quick and simple is the exception rather than the rule.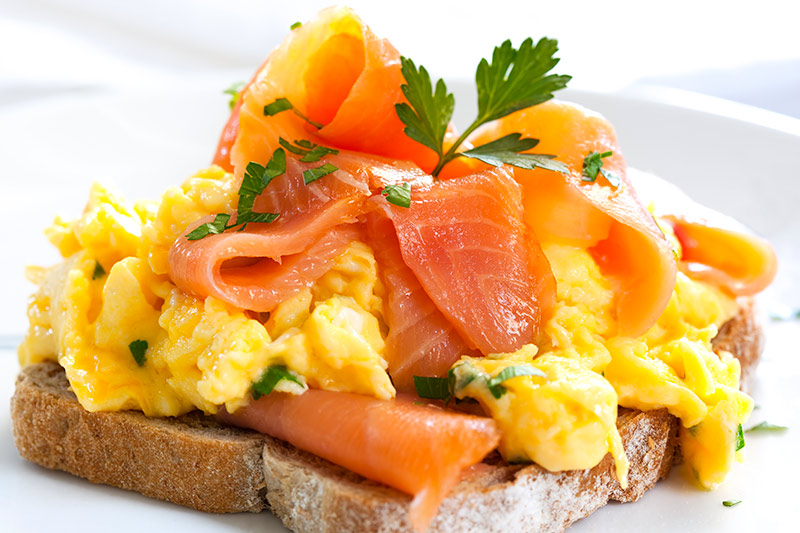 Weekends, special occasions and so on, you're much more likely to see a Norwegian eating a morning meal.
The most common 'indulgent' breakfast is definitely scrambled eggs with smoked salmon. Made at home, everyone will have their own twist on it, while it's sometimes also available in coffee shops and cafes as an open-faced sandwich.
It's also very common to see cheese at breakfast time, and a Norwegian will likely reach for the cheese sliver regardless of what else they are eating!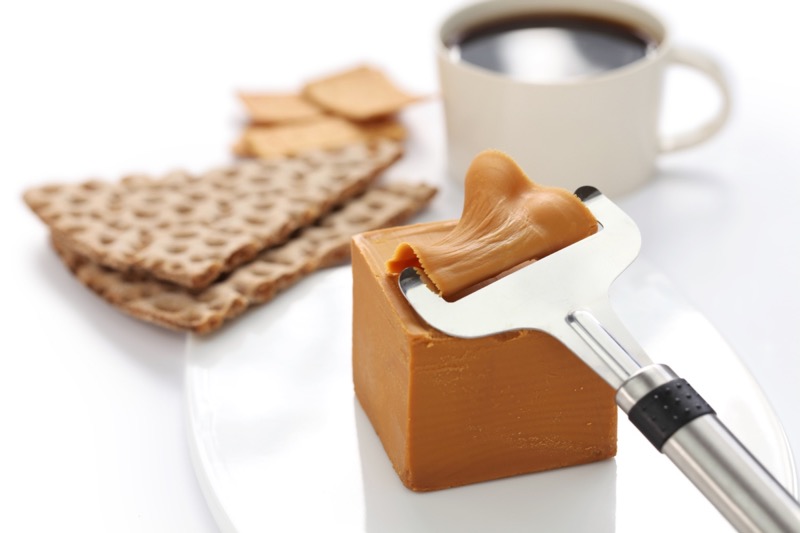 The two most common types you will see are brown cheese (brunost) and a yellow cheese, most likely Jarlsberg, which is a super popular Norwegian cheese with a nutty-like flavour.
Another option, which seems to be popular in certain parts of the country only, is a porridge or oatmeal known as havregrøt.
I've also seen this served during the morning rush in some of the SAS airport lounges around the country!
Havregrøt is made from coarse oats and typically served with sugar and/or cinnamon, although this very much to taste as I've also seen it served with fresh fruit and even nuts.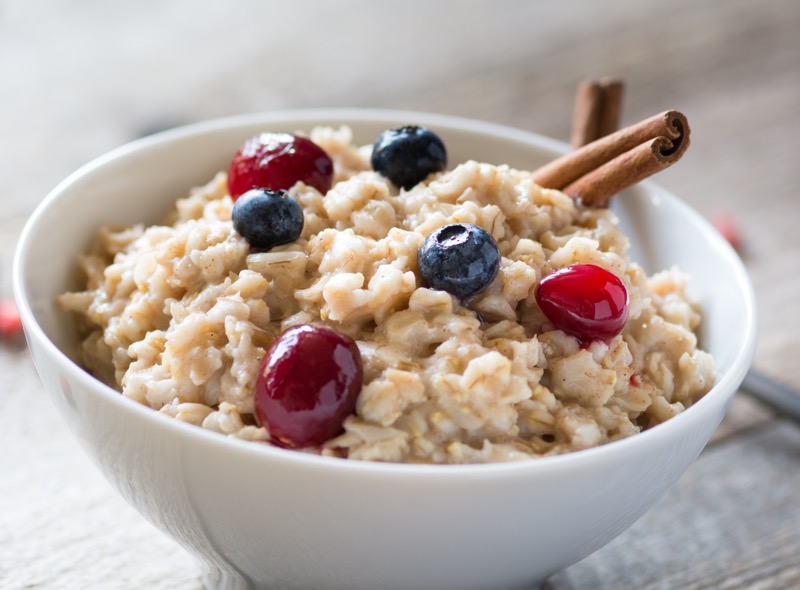 You can buy it ready-made to heat up in the microwave, but it's simple to make from scratch from just four ingredients: oats, water, milk and a little salt.
Breakfast for tourists in Norway
But just because locals skip the morning meal, doesn't mean visitors have to. Although if you're expecting an all-singing all-dancing diner, you'll be out of luck.
This was quite the problem for me when putting together my Moon Norway guidebook.
Well not a problem as such, but I lost count of the amount of times that I had to explain to the editors why I couldn't include a breakfast recommendation!
If you're staying in a hotel, all but the cheapest will include a typical Scandinavian buffet of breads, cheeses, cold cuts, jams, cereals and so on. Salmon is a common sight, and the better hotels will also serve some hot dishes.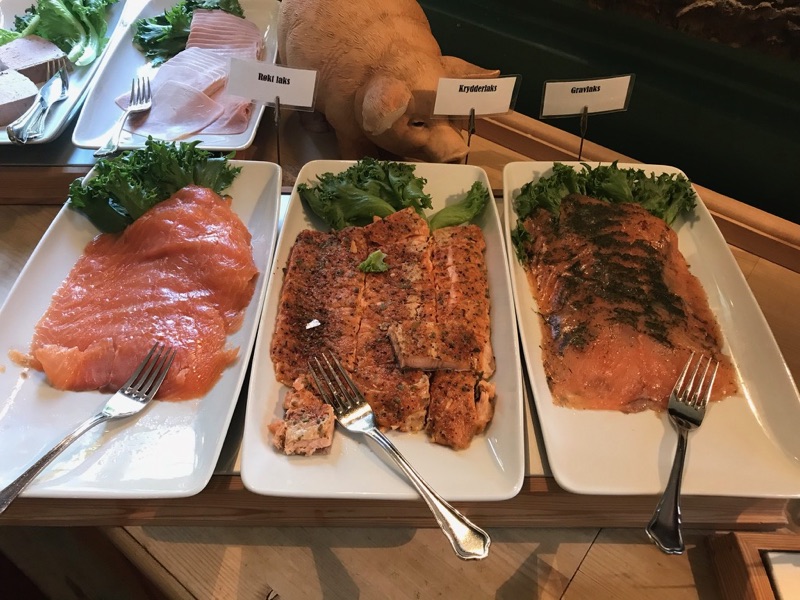 If you're not staying in a hotel, or your accommodation doesn't offer breakfast, then you will usually have to visit a nearby coffee shop. Here you'll be able to buy a small pastry, cinnamon bun, and maybe a small sandwich or bagel.
No coffee shops nearby? Then head for the nearest kiosk (Narvesen and 7-Eleven are the most common) where you'll at least be able to buy a coffee and bolle (a bread roll, usually sweetened), yoghurt and maybe some fruit.
If you're staying in an AirBnB or a cabin and have access to a fridge, your best bet is to visit the nearest supermarket the day before and stock up on whatever you fancy: Yoghurt, cereal, milk, bacon, eggs, fruit and so on.
So, there are options out there for breakfast but when you move to a new culture, you have to be prepared to adapt. Have you ever tried eating a meal at 6pm in Spain, for example?
Hopefully in a few weeks Trondheim's newest American students will have adjusted. But just remember this folks, if all else fails, there's always McDonalds!