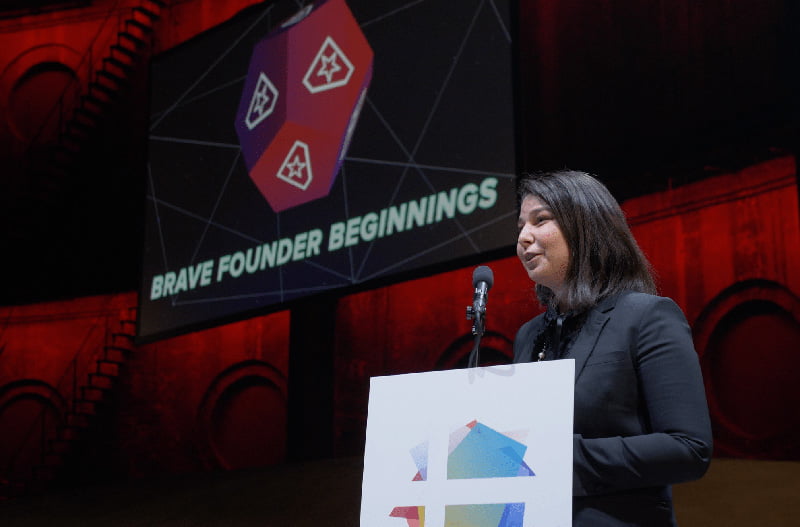 Life in Norway Show Episode 39: One of Norway's most famous immigrants, Maria Amelie, tells us about her life as a teenage asylum seeker, how she got to return to Norway after being deported, and her new business Startup Migrants.
If you were in Norway around ten years ago, chances are you'll know the name Maria Amelie. Around ten years ago, she was a household name.
Her book Illegally Norwegian documented her story of her teenage years and beyond as an illegal resident in Norway. The media storm around the book and her subsequent deportation ended up changing many minds and even the law on immigration. Maria was quickly offered a job and obtained a work permit to return.
Together with co-founder Nicolai Strøm-Olsen, Maria now works on Startup Migrants. It's a book that has become a business with the aim of changing many more minds in Norway and all across Europe. Her story is controversial, inspiring and fascinating all at the same time. I'm delighted to say we finally found some time for Maria to come on the show. This one is a must-listen!
Listen to the show
You can listen to the show using the web player below, or on your podcast player of choice. This includes: Apple Podcasts, Stitcher, YouTube (audio only), and now Spotify. Simply search for 'life in Norway' on your platform of choice to get started.
Wherever you listen, don't forget to hit 'subscribe' to ensure you don't miss an episode!
Maria's story
In Maria's words: "I came to Norway as a refugee when I was 16 years old, in 2002. After a lot of struggle with applying for asylum, my family and I got a rejection letter. We actually ended up staying in Norway, because we had such amazing support around us. For the next seven years, we lived without any documents. That's a situation that I would never have imagined to be in."
"That led to me writing a book about my personal story of how it is to live without actually existing, without having any credit cards or documents or anything. That book became quite popular in Norway, and it led to several demonstrations and a lot of discussion in the media. Eventually I was deported out of the country."
Returning to Norway
The episode eventually led to a change in the Norwegian immigration law that now  allows people to come back to the country after they've been deported if they obtain a work permit.
With the law change, Maria was able to return to Norway after receiving a job offer to work as a journalist. To hear more of the story, Maria's TEDx Oslo talk is worth a watch.
The asylum process – then and now
I was keen to hear Maria's thoughts on how the situation is for asylum seekers in Norway today. "I haven't been following their asylum topic so closely. But I have been following migration topics in Norway and the Nordics. Generally, my experience is that it has gotten worse especially if you are a child asylum seeker," she said.
Her experience with Norwegian startups
She entered a new phase of her life as a technology journalist, and soon found a focus on Norwegian startups. "In the beginning it seemed like such a coincidence but I quickly realised it was meant to be," said Maria.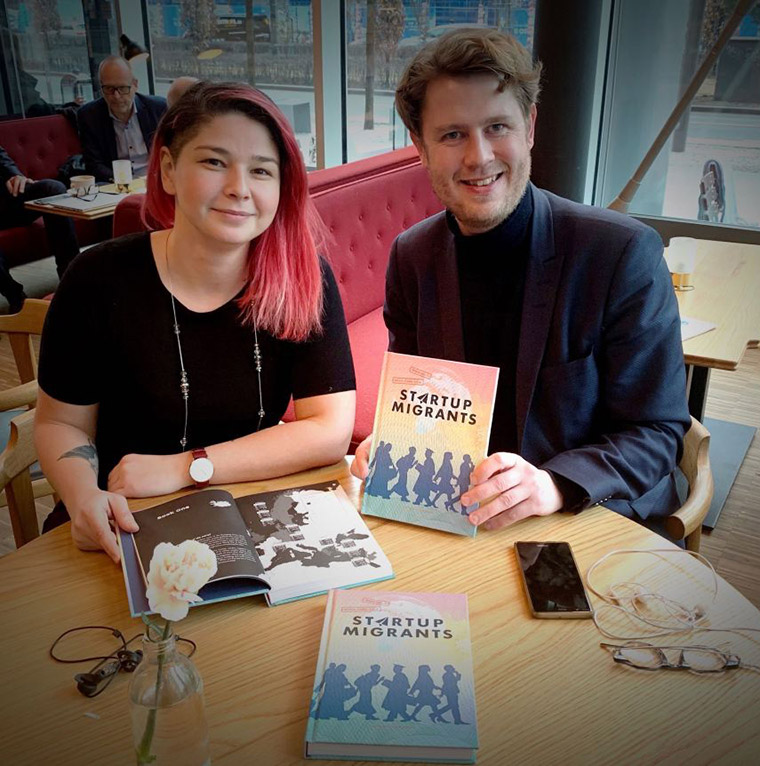 Maria won the Best Startup Journalist in Norway award from the Nordic Startup Awards in 2015 and continued to write books. One was filled with interviews with some of the most successful Norwegian technology founders.
"While I was writing this book, I started to look back on my childhood and I realised that my dad was a was also an entrepreneur, a successful one. I realised that this is the kind of environment I've been growing up in since I was little and I recognised the spirit and what it means to be an entrepreneur," said Maria.
Startup Migrants
After so many years writing about entrepreneurs, Maria took the leap herself. Startup Migrants has a very clear mission statement: "By not adequately supporting migrant entrepreneurs, Europe and the Nordics are missing out on key communities who are creating opportunity, employment and innovation."
Initially, Startup Migrants was a book, but quickly grew into a business. Maria and her co-founders plan to build a data insights product for cities to combat unemployment and boost intrapreneurship.
Links from the show
If you enjoyed this episode, why not share it on Pinterest so more people can discover it? We've got the perfect pin for you: