The startup long-haul carrier has partnered with three budget airlines. It will expand the number of passengers who can easily book transatlantic air travel.
A few weeks ago, Norse Atlantic Airways finally took to the skies. The Norway-based budget long-haul carrier flew one of its Dreamliner 'longships' from Oslo to New York JFK after months of delays to its planned launch.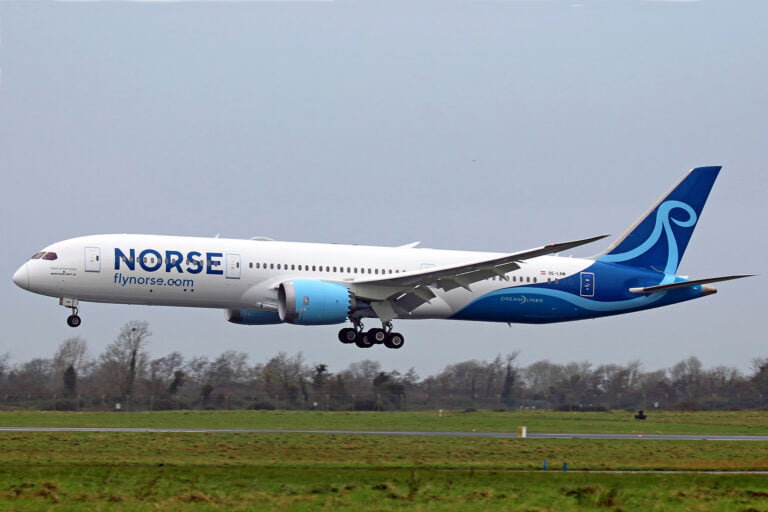 Since then Norse has launched a number of its other routes and announced a planned hub in Berlin. But up until now, it's been very cagey on which airlines it would partner with.
Now, Norse has announced partnerships with EasyJet, Norwegian and Spirit airlines. The deal should provide the airline with over 600 weekly connections across European and US hubs.
However, it's important to note that Norse stated the partnerships will not impact punctuality. It will not hold flights for delayed connecting passengers. They will be transferred onto the next available flight. This may not appeal to all travellers.
Three new deals, three strategic areas
The three deals are all interesting as they target connections in different markets, all on budget airlines. Spirit and easyJet had been expected as they had previous partnerships in place with Norwegian's doomed long-haul operation.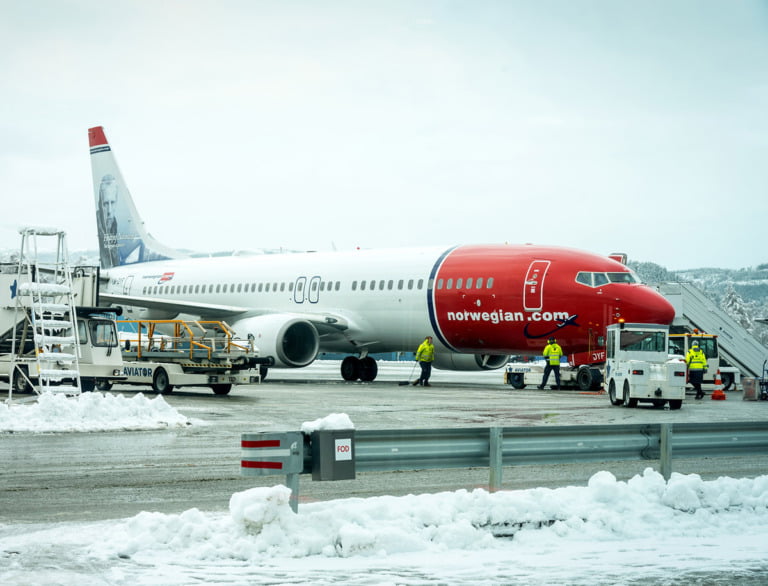 It's also no surprise that Norse struck a deal with Norwegian–now once again a Scandinavian-focused airline–given that Norse is essentially the resurrection of Norwegian's long-haul operation, despite claims to the contrary by the management.
Norwegian will bring Norse's long-haul flights from both Oslo and Gatwick within easy reach of many more passengers across Scandinavia, including from other Nordic capitals like Copenhagen, Helsinki and Stockholm.
EasyJet connections will do the same for the UK and Europe, notably connecting to the new Norse services from Berlin to both New York JFK and Los Angeles.
In the U.S, destinations such as Las Vegas, Dallas, Nashville and Salt Lake City will be accessible via Spirit from Norse destinations Fort Lauderdale, Orlando and Los Angeles.
How to book
According to Business Traveller, customers can book connecting flights with Norwegian and Spirit Airlines at connections.flynorse.com. Those flying from the UK and Europe can also book on worldwide.easyjet.com.
"Since the launch of Norse Atlantic Airways we have made long haul transatlantic travel available to all thanks to our affordable fares and exciting destinations," said Norse CEO Bjorn Tore Larsen.
"Customers can now explore further and connect onto the services of our partner airlines across Europe and the U.S. These agreements will further boost transatlantic travel which will benefit local tourism and businesses on both sides of the Atlantic," he added.
Flying with Norse
Norse has been seen as the natural successor to Norwegian's long-haul operation as it uses the same planes and business model and even similar routes as its predecessor.
The airline has chosen to use the same Boeing 787 Dreamliner planes as Norwegian used on its transatlantic routes.
Described by Norse as "one of the most modern, efficient aircraft in the skies", the Dreamliners are configured into 3x3x3 economy and a 2x3x2 premium cabins. The premium cabins are better than some premium economy offerings, but fall a long way short of business class.
At the time of writing, Norse offers four destinations to/from its Oslo base: Fort Lauderdale, Los Angeles, New York JFK and Orlando. Norse also offers a London Gatwick to New York JFK route, and Berlin to both Los Angeles and New York JFK.
Norse said that they are in discussions with other airlines over potential partnerships. They will announce further agreements "in due course".