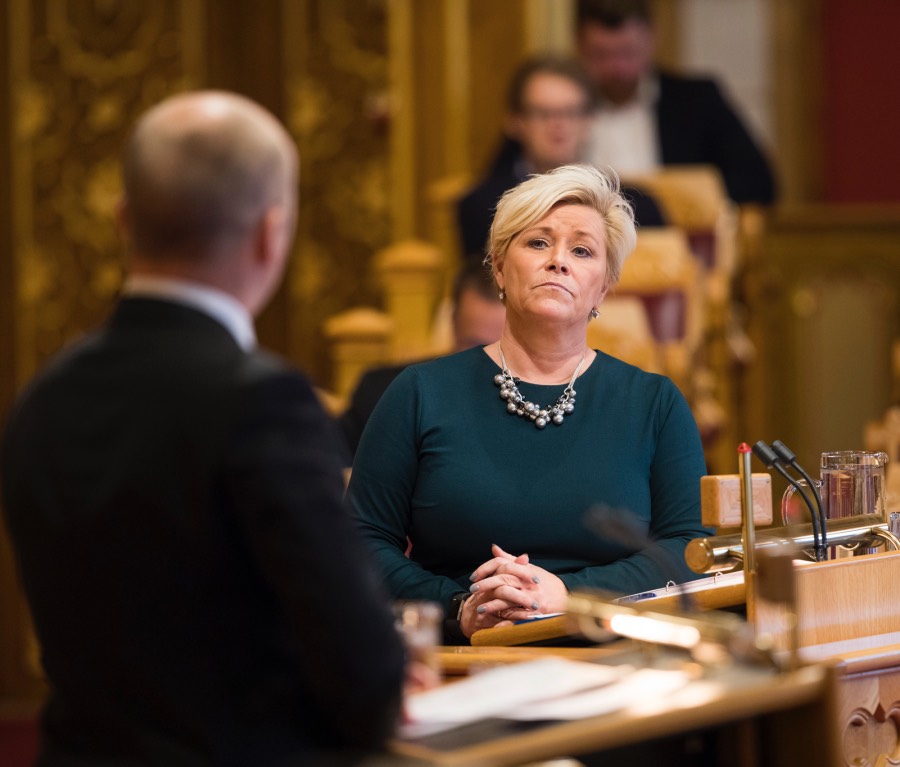 Norway's right-wing party Frp have walked out of the coalition government leaving Prime Minister Erna Solberg without a majority in Parliament. We take a look at why they left, and what happens now.
It has been a long time coming. Norway's right-wing Fremskrittspartiet (Frp), usually referred to in English as the Progress Party, has formally left the four-party coalition government. This leaves Norway with a minority government with more than a year-and-a-half still to go until the next General Election.
Read more: Fascinating Facts About Norway
"There is no reason for continuing in the government," said FrP leader Siv Jensen, who has worked as Norway's Finance Minister since taking her party into government in 2013. "I took Frp into government, now I take Frp out again. I do it because it's the only right thing to do," she said.
Let's take a look at why exactly Frp have left the government, and what's next for Prime Minister Erna Solberg.
Why did Frp walk out?
Frp's decision is a response to a spat over the repatriation to Norway of the so-called "ISIS bride" and her children. The woman, allegedly IS affiliated, was permitted to return so one of her children could get medical treatment.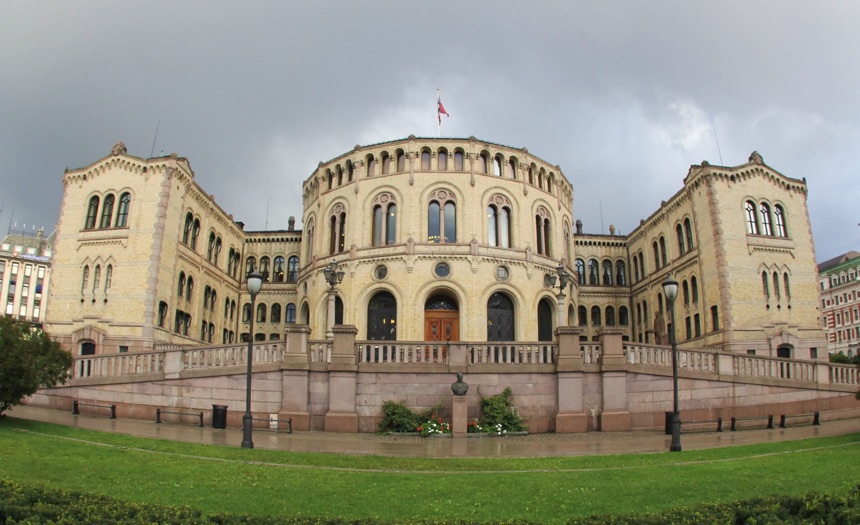 Both Prime Minister Erna Solberg and Foreign Minister Ine Eriksen Søreide supported the move. "I didn't want to risk a sick, five-year-old Norwegian child dying in Syria," Solberg said. It was seen as the final straw for the leadership of the anti-immigration party, who had increasingly become disillusioned with their role in the government.
Read more: A New Map of Norway: Meet Norway's New Counties
Frp leader Siv Jensen said she was proud of what the party had achieved in government, especially during the first term (2013-2017) when it was just them and Høyre (Conservatives). But she said that under the current four-party coalition, the government's leadership has become "directionless."
Is Erna Solberg still Prime Minister?
In short, yes. Despite her comments about the direction of the current coalition, Jensen remains supportive of Erna Solberg as Prime Minister.
"We have no desire to change prime minister in the country. We believe Solberg is the right person to lead the country," she said. According to NRK, this will be the first time in Norwegian political history that a party leaves a government that will continue.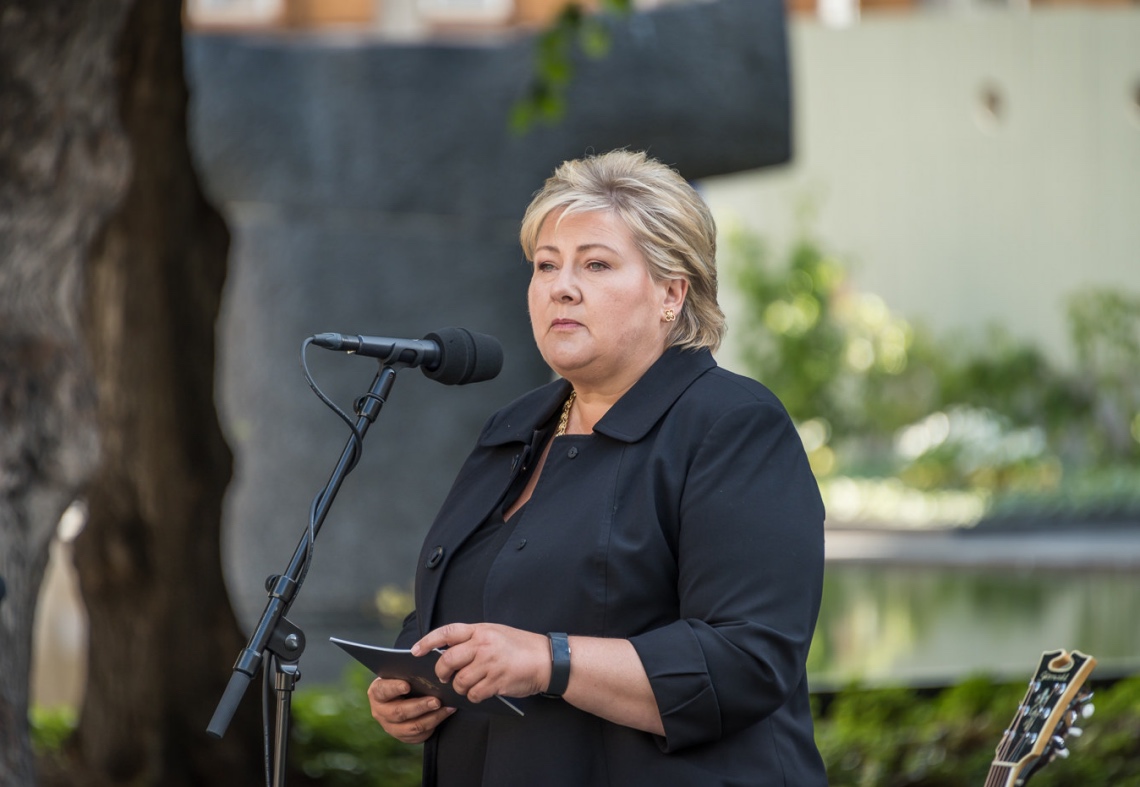 What happens now?
One thing is for sure, there will not be a General Election. Norway's laws do not allow for elections outside the fixed four-year terms. The next one is scheduled for September 2021.
Erna Solberg's Høyre (Conservatives) with the support of Venstre (Liberals) and KrF (Christian Democrats) will continue in a minority government. It seems as if they will have the support of Frp on some issues, although FrP say they will no longer be bound by the last agreement that was made among the four parties just over a year ago.
It is also possible that Solberg will reach out to other parties for support. Given the political leanings of the parties, this is unlikely to result in a fourth coalition partner. However, it could be a solution on a case-by-case basis.
Another thing that is sure to happen is a reorganisation of the Ministerial positions. Several Frp politicians had high-level positions including Siv Jensen herself who has been Minister of Finance since 2013.
Another person leaving the government will be the controversial Sylvi Listhaug, meaning Norway will get its second Oil & Energy Minister in a matter of weeks.
What is everyone saying?
Leaders of the other minority coalition parties Venstre and KrF say they respect Krf's decision.
"I have full respect for the fact that Frp has today made a decision to leave the government. Venstre will continue in a minority government with Høyre and KrF based on today's government platform," said Venstre leader Trine Skei Grande.
"For Venstre, children's freedom and considering them as individuals is most important, even if it means that we go from a majority government to minority government," she added at a press conference this afternoon.
Meanwhile, the opposition parties are in disagreement about what the move means for the future of the government.
Arbeiderpartiet (Labour) leader Jonas Gahr Støre fears that a weakened government will simply be reliant on Frp. He says that despite them leaving the government, the far-right party's influence could grow. However, Center Party leader Trygve Slagsvold Vedum believes that most people won't see any difference.