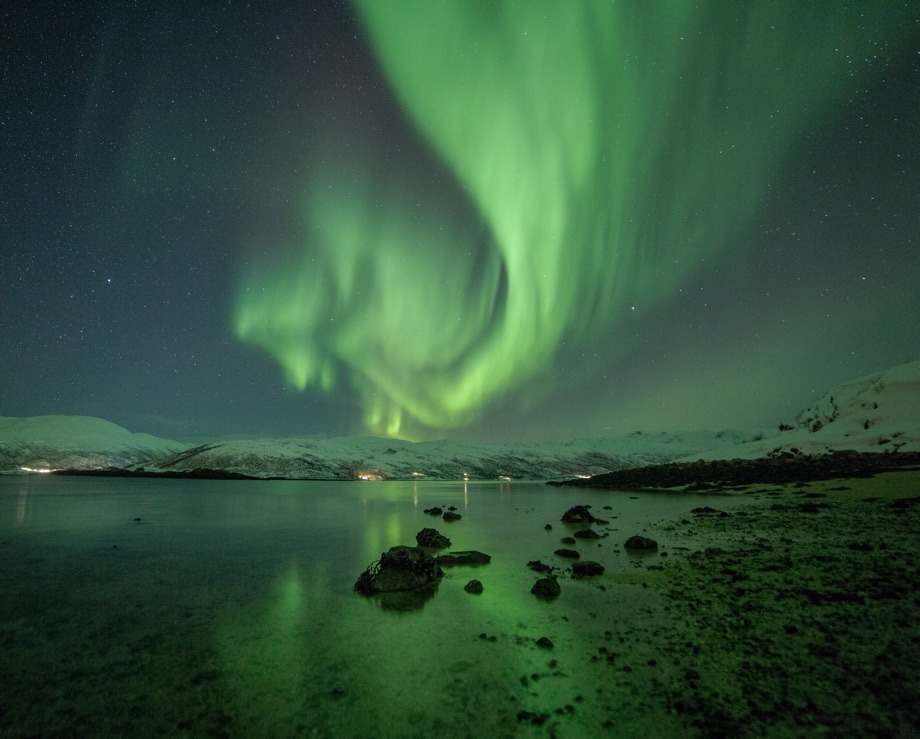 Impress your friends and family with these remarkable facts about Norway.
The fjords, mountains and northern lights of Norway are known throughout the world, but how much do you really know about this Scandinavian country?
Whether you're preparing for a quiz night or you just want to impress your friends with some random knowledge, these Norway facts are just what you need!
1. The world's longest road tunnel is in Norway
At an astonishing 15 miles (24.5 km) long, the Lærdal Tunnel is the world's longest. Costing 1 billion Norwegian kroner to build (that's about USD $113 million) the tunnel connects the small communities of Lærdal and Aurland.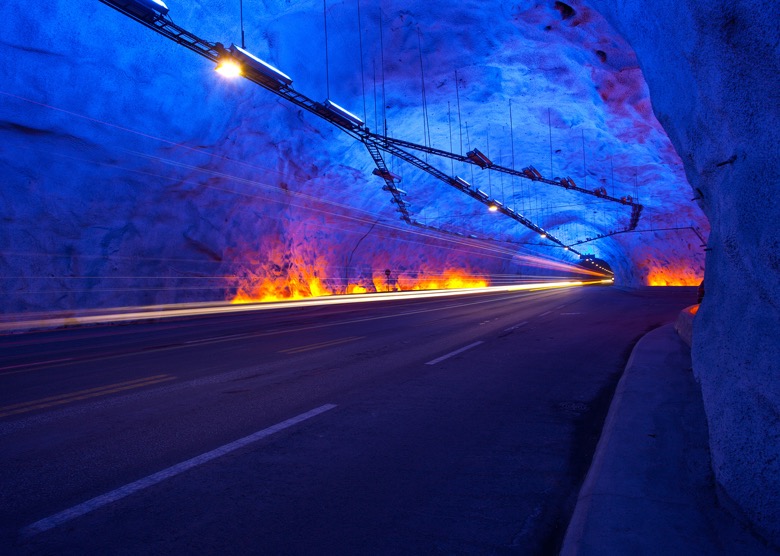 Its design is admired all around the world, as it incorporates features to help manage the mental strain on drivers. Every 6km there is a cave to separate sections of road.
The lighting varies throughout the tunnel and caves to break routine and provide a varied view.
2. The Nobel Peace Prize is awarded in Oslo
The Norwegian capital has been the proud venue of the Nobel Peace Prize ceremony every year (with just a few exceptions) since 1901.
The other Nobel prizes in Chemistry, Literature, Physics and Physiology or Medicine take are awarded in Stockholm, Sweden.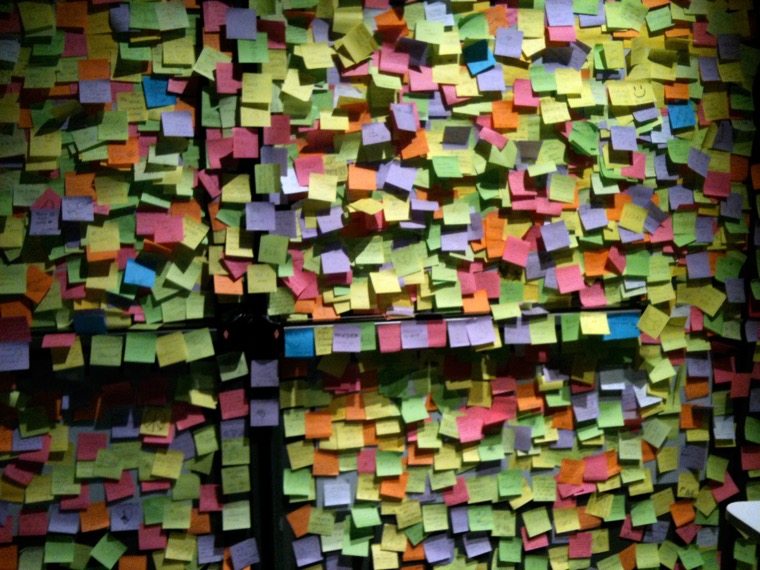 Located between the City Hall and the Aker Brygge development, the Nobel Peace Centre chronicles the fascinating history of the award, and usually has a special exhibition on the current holder of the prize. It opened in 2005.
3. Kirkenes is farther east than all of Finland
In fact, the small Arctic town is as far east as Cairo. Don't believe us? Check a map! At only 9 miles (15 km) from the Russian border, Kirkenes is one of Norway's most interesting places from a social perspective.
There is a big Russian influence with bilingual street signs, shops advertising their offers primarily to Russian visitors, and English is very much a third language in the small town.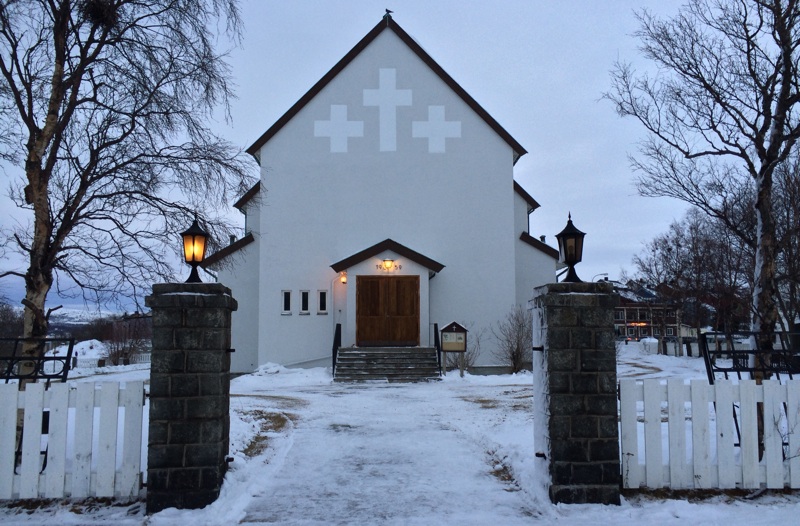 Most international visitors have heard of the name because Kirkenes is the point at which the Hurtigruten coastal ferry "turns around" to continue its epic multi-day voyage back to Bergen.
4. Norway introduced salmon sushi to Japan
While sushi is absolutely a Japanese invention, they did not use salmon in the dish until it was suggested by a Norwegian delegation in 1980's.
Despite the distance between the countries, Japan seemed a natural fit for Norwegian seafood. Japan's fish stocks were suffering from overfishing but demand from consumers was high.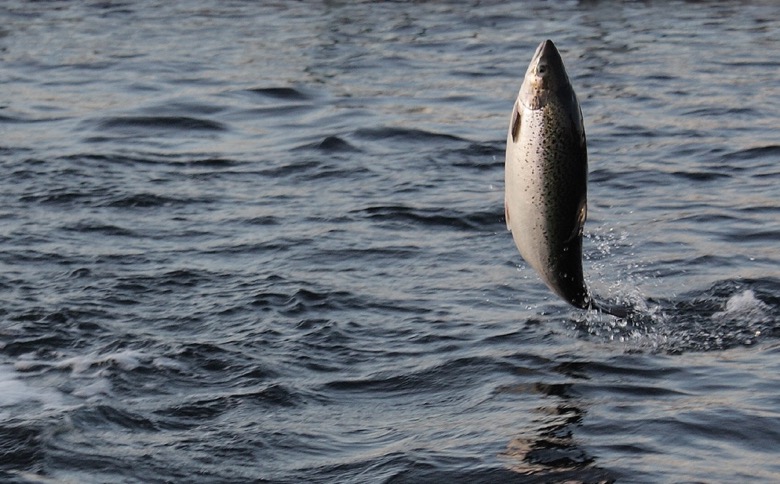 The deals created all those years ago have helped to boost Norwegian seafood exports. In Japan, Norwegian salmon sushi is one of the most popular dishes, especially among younger people.
It took time to happen though, as the Japanese were originally concerned with the health impact of eating raw salmon.
5. Income and wealth of all residents is on public record
Everyone living in Norway has three figures from their annual tax return published: their annual income, income tax paid, and wealth.
Prior to 2013, this data was completely open and searchable, but now a person can see who has looked up their data.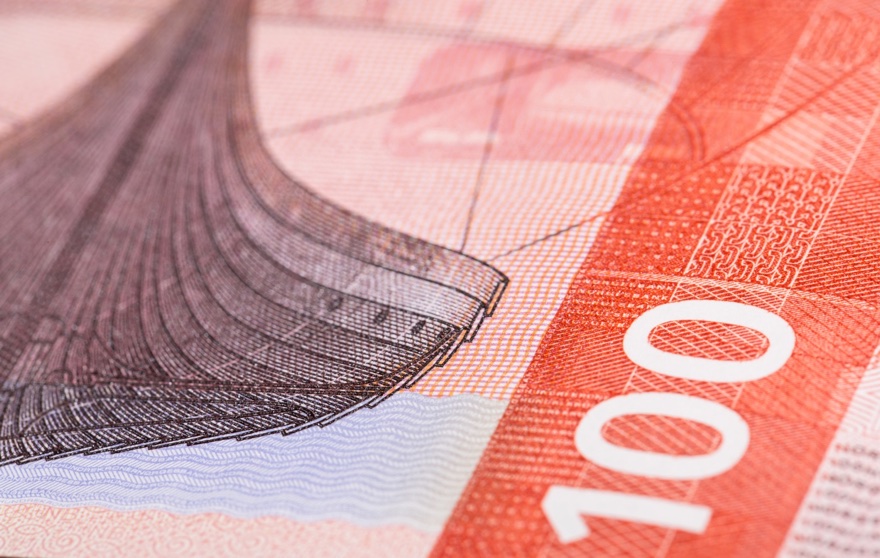 It is believed this practice makes tax evasion more difficult to accomplish. It's also one of the reasons why it's so easy for Norwegian media to come up with the annual list of Norway's richest people.
6. The first U.N. Secretary-General was Norwegian
In fact, Norway was a founding member of the United Nations back in 1945, when 850 delegates from 50 nations met in San Francisco.
Trygve Lie, who served as Norwegian Foreign Minister during the Second World War years of exile in London, took up the post as Secretary-General.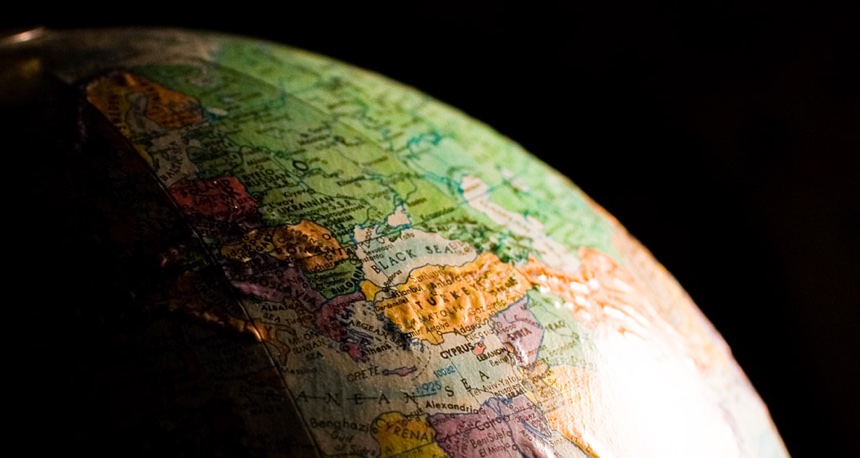 Today, with the 2011 addition of South Sudan, there are 193 UN member states, including all undisputed independent states apart from the Vatican City. The current – and ninth – Secretary-General is the Portuguese politician António Guterres.
7. Modern and ancient skiing were invented in Norway
Sondre Norheim is said to be the father of modern skiing. In the late 19th-century, he began using stiff ski bindings so he could swing and jump with less risk of falling.
His new ski design – the Telemark ski – led to the modern skis we know.
But skiing itself goes much further back. An ancient rock carving at Rødøy in northern Norway shows that people used skis in the Norwegian mountains as far back as 4,000 years ago.
Finnmark is home to the oldest preserved ski ever found, at an incredible 2,300-years old. To top it off, the word 'slalom' also originates in Norway.
8. Norway rocks the Winter Olympics
Perhaps unsurprising given the facts above, Norway is the world's most successful nation at the Winter Olympic Games.
Despite having little more than 5 million residents, Norway has won more medals than any other country, a total of 332 before the 2018 event.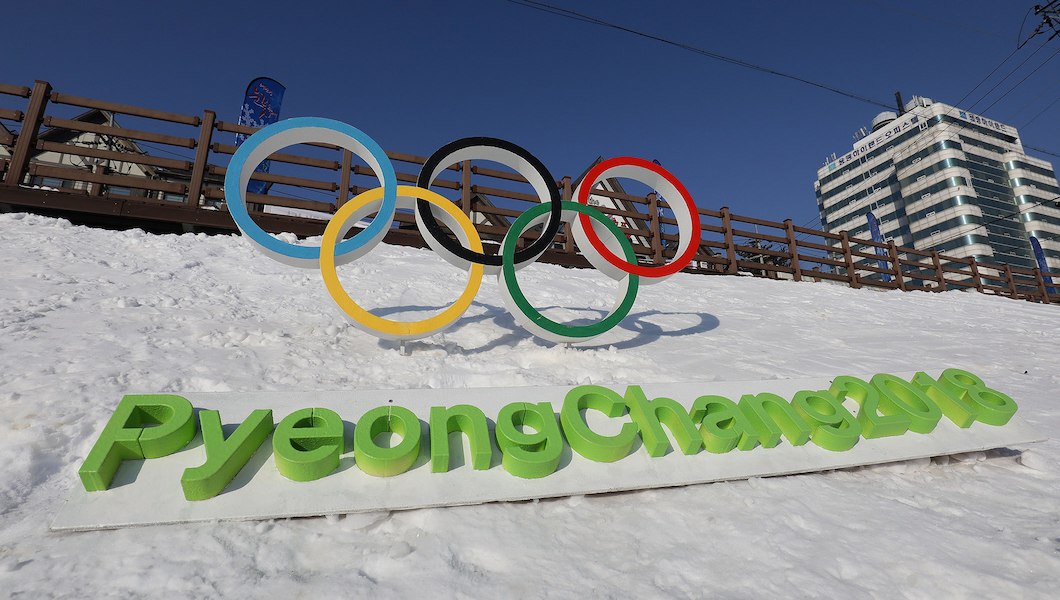 The country hosted the event twice: In 1952 in Oslo, and in 1994 in Lillehammer. Furthermore, King Olav V won an Olympic gold medal in sailing in 1928, and was an active sailor all his life.
9. Europe's biggest herd of wild reindeer lives here
Although it may surprise you to learn they don't live in the Arctic!
The herd roam Hardangervidda, Europe's biggest mountain plateau. The number of wild reindeer in winter totals around 25,000 animals, of which up to 7,000 are found on Hardangervidda.
The National Park includes vast plateaus, lush valleys, high mountains, distant glaciers, waterfalls and stunning fjords.
For centuries, wild reindeer used to roam freely across Norway but as a result of extensive hunting, they were driven into the mountainous areas of south-central Norway in the late nineteenth century.
10. Norway has a volcano!
But don't panic, it's nowhere near the country's biggest cities.
Norway's only active volcano is on the island of Jan Mayen in the Norwegian Sea. It's about half-way between Norway and Greenland, north of Iceland, and is considered alongside Svalbard for administrative purposes by the Government.
Although no permanent residents live anywhere near the 7,306 feet (2,227 m) Beerenberg volcano, research scientists regularly visit the island and even some cruise ships stop by.
11. Norway isn't called Norway!
At least, not in Norwegian. Norway is the name of the country in English. In Norwegian, the country is called Norge.
In the lesser-used nynorsk variety of Norwegian, the spelling is Noreg.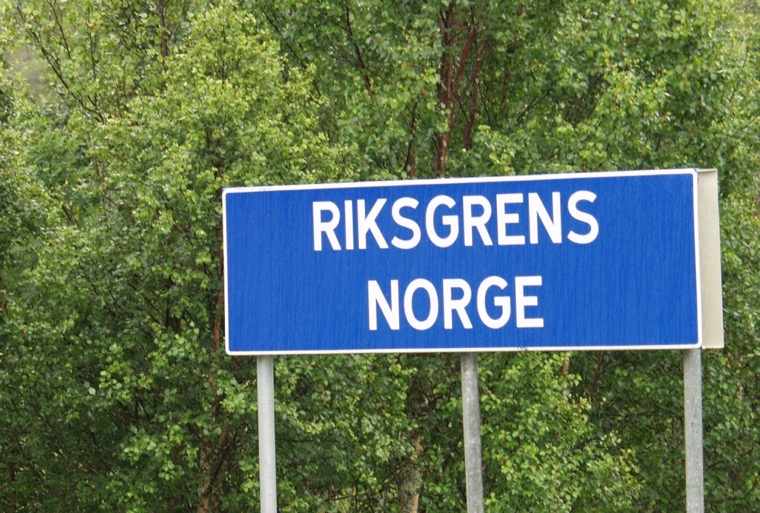 In fact, the full name of the country is actually the Kingdom of Norway. In Norwegian, this is written as Kongeriket Norge, or Kongeriket Noreg in nynorsk.
12. Oslo is Norway's most diverse city
Of the 648,000 people in Oslo, 190,000 were born to immigrants or are immigrants themselves. That's nearly 30% of the city's population, compared to around 15% in the country overall.
The largest ethnic minority in Oslo is Pakistani, followed by immigrants from Sweden, Somalia, and Poland. The diversity of Oslo was addressed in the popular Norwegian TV drama Skam.
For many years, Oslo was Europe's fastest growing city in percentage terms, but that growth has begun to level off. During the first half of 2017, more people moved out of Oslo than moved in, for the first time in several years.
13. Norway isn't powered by oil
Sure, Norway's oil and gas industry has powered the economy, but it doesn't power the nation's homes. Almost all of Norway's domestic power usage is drawn from hydroelectric power plants.
The government has also tightened energy-efficiency standards for buildings, and has encouraged firms and homeowners to burn wood and other forms of biomass for heat and power, instead of fossil fuels.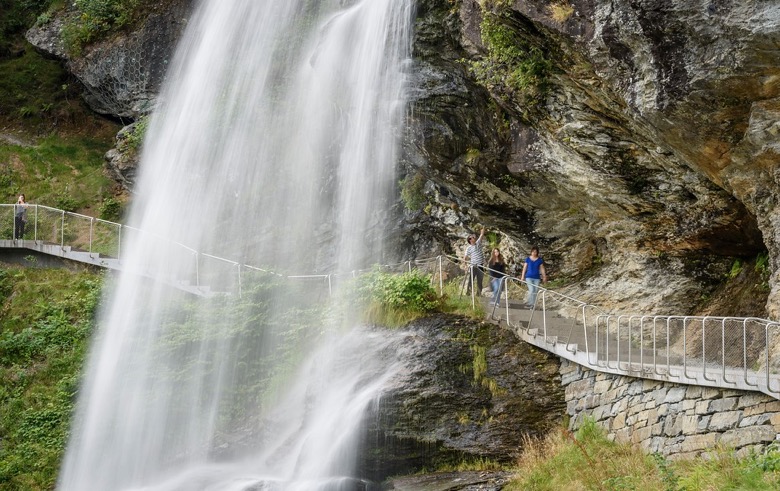 While the Norwegian government says Norway will be carbon neutral by 2030, that only takes into account domestic emissions, and not the much larger amount embedded in its hydrocarbon exports.
14. The Colonel-in-Chief of the Norwegian King's Guard is a Scottish penguin
Wait, what? Yes, you heard right. Brigadier Sir Nils Olav has held the title since 2005, but the involvement goes back to 1972 when the regiment adopted a penguin from Edinburgh Zoo, and to the zoo's opening in 1913 when Norway presented it with its first king penguin.
The name 'Nils Olav' and ranks in the Norwegian military have been passed down through three king penguins since 1972. The current holder is Nils Olav III.
It's not as unique as you may think. William "Billy" Windsor (a goat) served in the British Army, while Syrian brown bear Wojtek was enlisted in the Polish army as a private, and subsequently promoted to corporal.
15. No-one knows how long Norway's coastline is!
It's known throughout the world for its jagged mountains and stunning fjords, but believe it or not, no-one knows for sure just how long Norway's epic coast is.
The somewhat counterintuitive observation that the coastline of a landmass does not have a well-defined length is known as the coastline paradox. Because of the fractal nature of a coastline, you can only define its length by using units of a specific length. When the unit length differs, the total length differs – and the difference can be massive.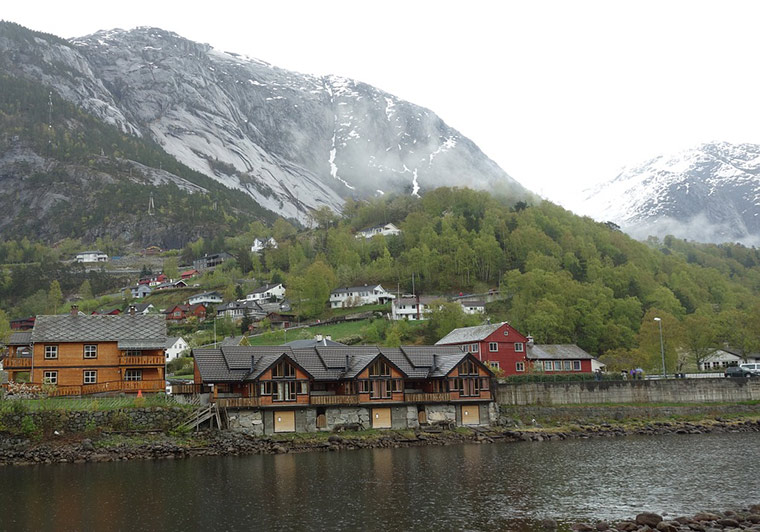 Stretching all the way from the Oslofjord down to the sunny south, in and out of the many western fjords and then stretching out for many, miles northward before bending around the top of the Scandinavian peninsular to meet with Russia, only one thing's for sure: It's very long!
Enjoyed this article? Why not share it on Pinterest? There's a pin for that…