Record numbers are expected to take one of Norway's most famous hikes this summer. Rescue services are already experiencing a high number of callouts.
It's one of the most famous hikes in Norway. Yet with much of Norway's population staying at home this summer, rescue services are sounding the alarm.
Norway's famous Besseggen ridge
I am of course talking about the Besseggen ridge in Jotunheimen National Park. Considered one of the "Norwegian classics", many argue it's a must-do hike for every Norwegian.
Many Norwegians are using this summer's travel restrictions as an excuse to finally tick it off their bucket list. In a typical year, an estimated 60,000 people make the hike. Even with the relative lack of foreign tourists, this summer is set to smash all previous records.
Mountains cradle the green water of the Gjende lake, while the blue water of Bessvatnet lake, on the other side of the ridge, is said to be Norway's clearest lake. When combined with a drive on famous roads including the nearby Valdresflye scenic route, a summer trip to Besseggen is a truly memorable experience.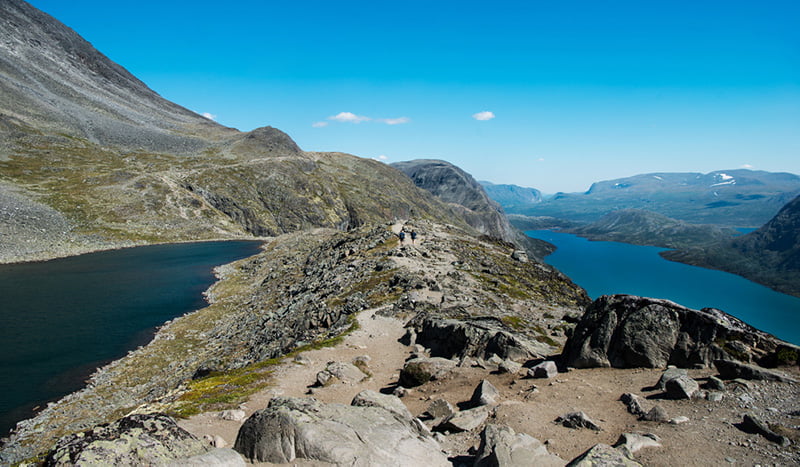 But there's a problem. Many visitors are unprepared for the challenging hike. Unpredictable and changeable weather has hardly helped. While many of the pictures in this article show clear skies, the reality is different. There have been many days so far with cloud and rain.
Rescue operations on the ridge
It's still relatively early in the summer season, yet several rescue operations have already take place. Earlier this week, a tour group had to be picked up by air ambulance. According to the local police, the group of eight people were stuck after becoming cold and tired.
#Besseggen, kl 1611, 8 personer hentet ut av luftambulansen, kalde, våte, uskadet, flydd til Bessheim, ivaretatt der.

— Politiet i Innlandet (@politiinnlandet) July 7, 2020
NRK carries a story of a Norwegian man experienced in mountain walking who also required assistance. He explained that he had walked a lot in the mountains before, but never as far as Besseggen. The full hike can take between six and eight hours, usually.
He prepared for the trip by reading brochures about the journey, but had not anticipated the poor weather. Together with his wife and son, he encountered icy wind, rain, sleet, snow and hail during the ten-hour trip.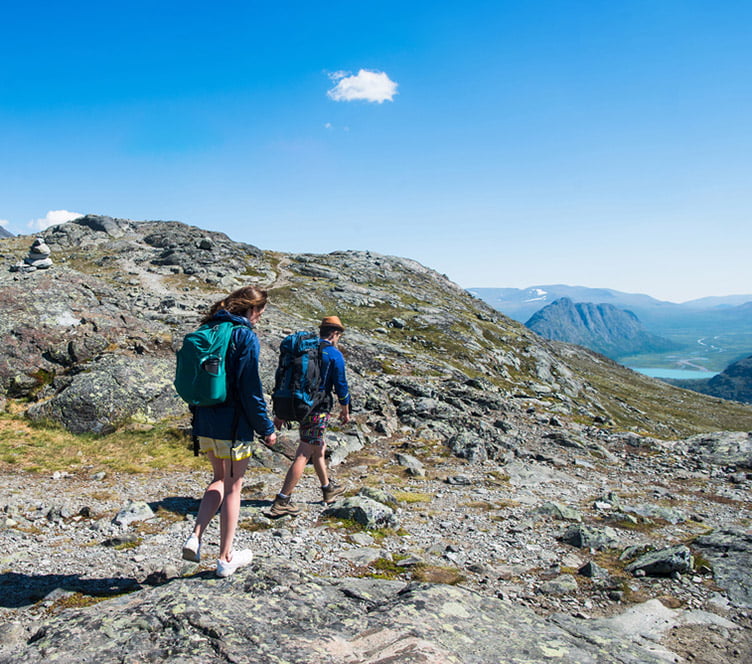 Following a knee injury towards the end of the hike, he needed assistance to get down from the mountain. "It was awful. There were no places to seek refuge. I would not wish the experience on my worst enemies," he told NRK.
Rescue workers expect a busy summer
The Besseggen patrol was set up to help people that get into trouble on the famous hike. Ørjan Venås told NRK that their ultimate goal is to prevent so many rescue operations.
This summer, they have funding to go on the trip 50 times, on which they provide assistance to others. He said they help people with everything from a fear of heights and dehydration through to physical injuries including broken bones.
He said that already there have been four air ambulance callouts and two or three assignments for the Red Cross this summer. That's a lot so early in the season. In 2019, there was a total of 23 rescue operations.
It's the latest news in a long list of summer travel problems in Norway.
Advice for hiking Besseggen
If you're not an experienced hiker, it's best to give Besseggen a miss. The reason is it's a challenging hike that takes all day, with very little shelter available on the route. There are so many hiking opportunities in Norway and there's plenty of great alternatives for the less experienced.
For those keen on taking up the challenge, DNT's Norwegian mountain code contains all the advice you need. Briefly, this includes:
Plan in advance and notify someone: Plan according to the group's abilities. Know the area and the weather. Notify someone of your plans.
Adapt your trip: If weather conditions change, change your plan. Make ongoing assessments.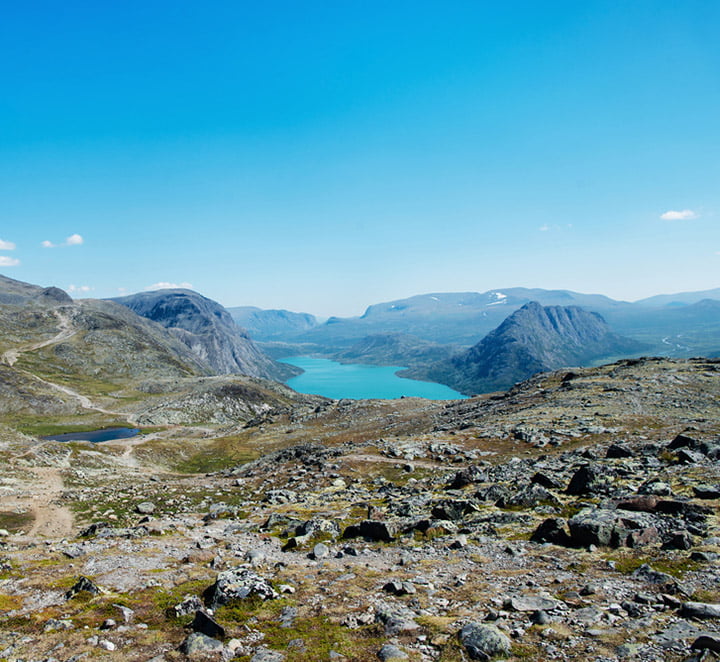 Follow weather and avalanche warnings: Understand and follow forecasts for the local area.
Be prepared even on short trips: Storms and cold weather can be dangerous on short hikes too.
Take necessary equipment: Pack smart. Remember that mobile phone reception may not be available, so take a first aid kit and something reflective and/or a lamp.
Make safe choices: Learn to recognise avalanche-prone terrain and avoid such areas.
Know where you are: Always use a map and compass. Don't rely on technology.
Turn around if needed: Continuously review your plan, and enact plan B before it becomes essential.
Save energy: Adapt your speed to the weakest member of your group, take regular breaks and drink often. Seek shelter if needed to save energy.