Norway offers an almost endless amount of opportunities for memorable travel experiences. Here are our favourites.
If you're not familiar with the term 'bucket list', it's simply a number of experiences or achievements that a person hopes to accomplish during their lifetime.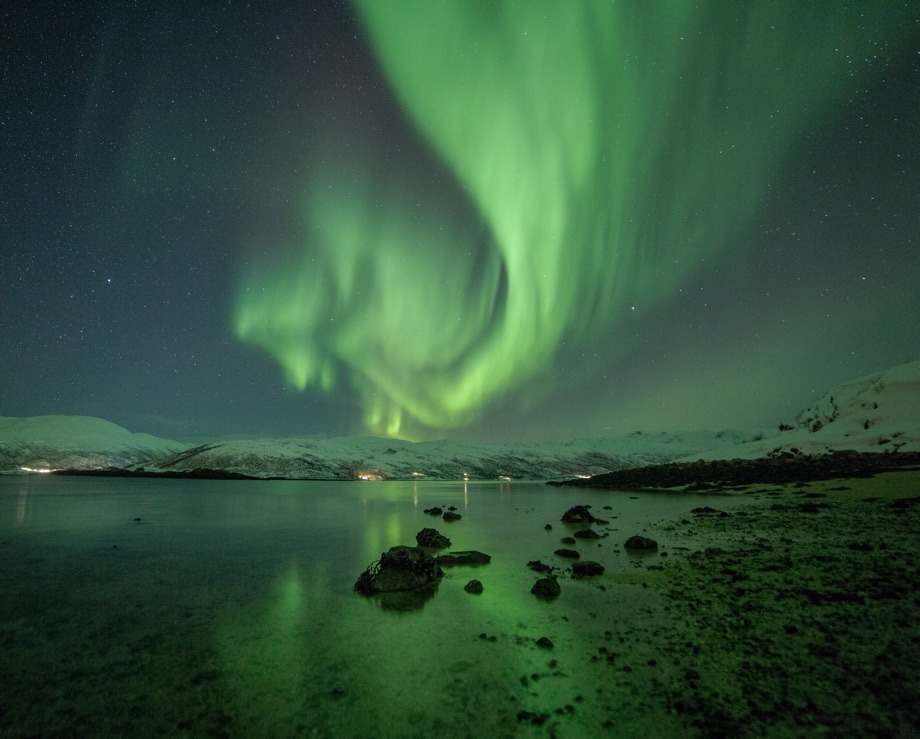 I think such lists are something we all keep, whether they're written down or simply in our heads! Where is that place you've always wanted to go?
Whether you're looking for ideas for your first visit to Norway or you live here and want something a little different, I hope this article provides some inspiration for your own personal Norway bucket list.
You won't be able to see everything on this list in one visit, but it's something to work towards! Ready? Let's go!
1. Climb Norway's highest mountain
Not just Norway's highest, but the highest point anywhere in Scandinavia and northern Europe. The peak of Galdhøpiggen stands 2,469 m (8,100 ft) above sea level.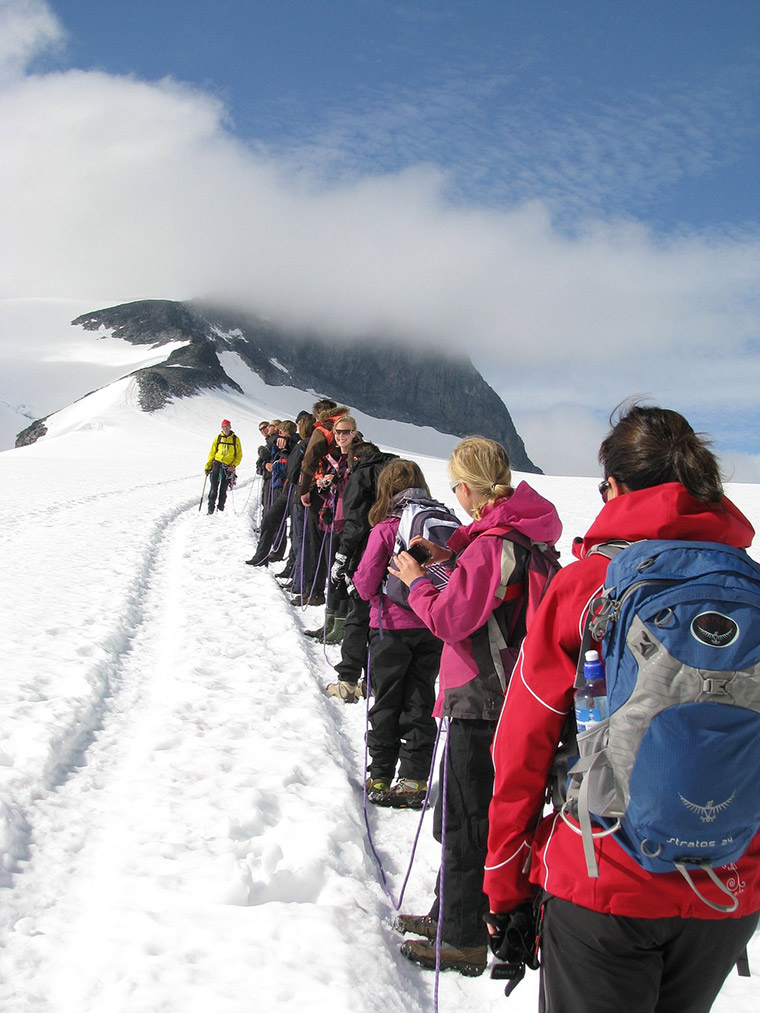 Despite its height, Galdhøpiggen is a much easier climb than you might expect! That's because Juvasshytta, the tourist station that's used as the base for hikes, stands at 1,841 metres (6,040 ft) above sea level and is accessible by car.
The hike itself requires crossing the Styggebreen glacier and this must be undertaken with a qualified guide, but even accounting for this the one-way hike takes around three hours.
2. See the northern lights
One of the most incredible natural phenomena in the world, the northern lights have fascinated humans for thousands of years.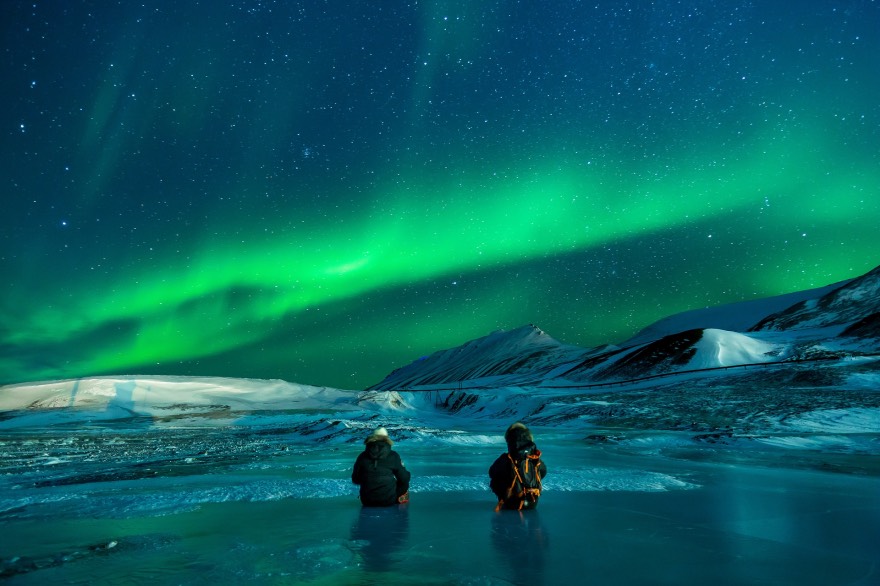 The most popular time to visit Norway is during the summer, which of course coincides with the one time of year when it's physically impossible to see the lights!
To increase your chances of sighting an aurora display, you'll need to visit late September to early November, or late January to mid-March. Find out more here.
3. Walk the Pilgrim Way
Often referred to as the Scandinavian "Camino de Santiago", the St.Olav Ways are a set of pilgrim trails to Trondheim's Nidaros Cathedral from various parts of Norway and Sweden.
While the hike obviously has religious beginnings, it's popular with walkers of all faiths, and none. Despite its enormous length of 643 km, the well organised Gudbrandsdalen Path from Oslo to Trondheim is dotted with places to eat and spend the night.
But you don't have to commit to such huge distances! Many people take just a couple of days to complete a short stretch of one of the routes. Here's one writer's trip report from a recent ramble along one of the trails.
4. Try brown cheese
Do you love it or hate it? There's only one way to find out whether you like Norwegian brown cheese, and that's by tasting it!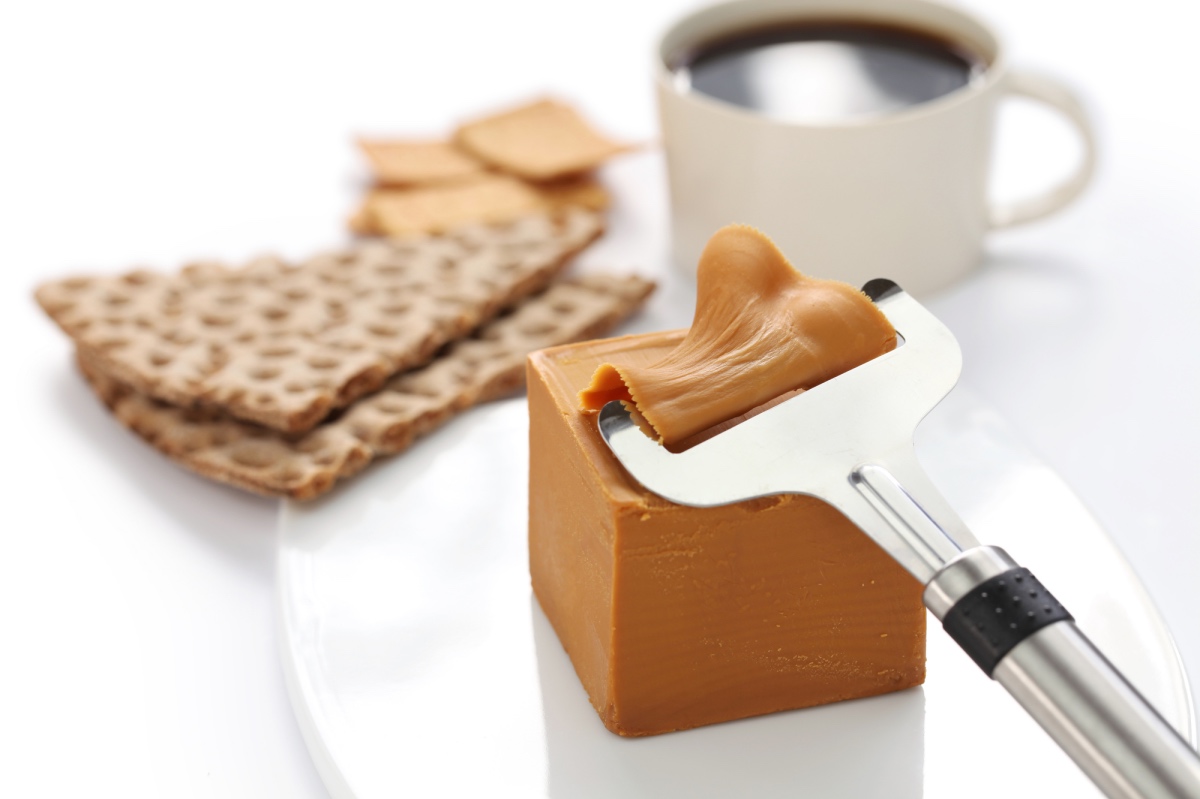 The easiest way to do this is at the breakfast buffet, if you're staying at a hotel of course. Brown cheese is all but guaranteed to feature.
Simply scrape off a slither from the block using the cheese slicer (pictured above) and enjoy! Or don't…
5. Kayak on a fjord
Sure, you can sail up Norway's fjords on a cruise ship and appreciate their beauty, but to truly get up close and personal with nature, nothing beats jumping in a kayak and heading out onto the water.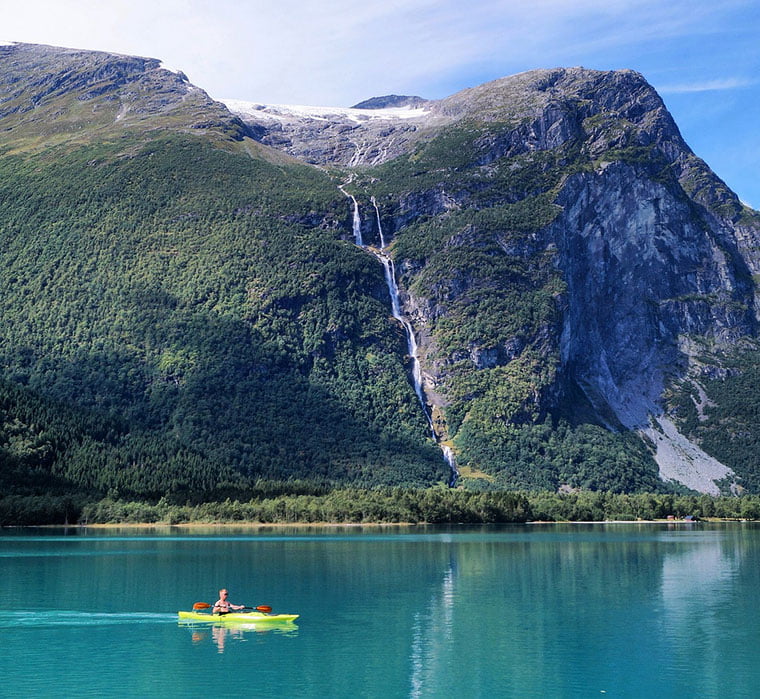 Kayaking offers travellers the opportunity to discover Norway's fjords from a unique perspective without the hordes of camera-crazed tourists getting in your way.
Reach out and touch some of the most famous waterfalls, stop for a hike, or take a guided kayak tour to learn about the history of historic farmsteads.
6. Ride the Bergen line
One of the world's most famous railway journeys, the Bergen line from Oslo to Bergen continues to attract people to Norway.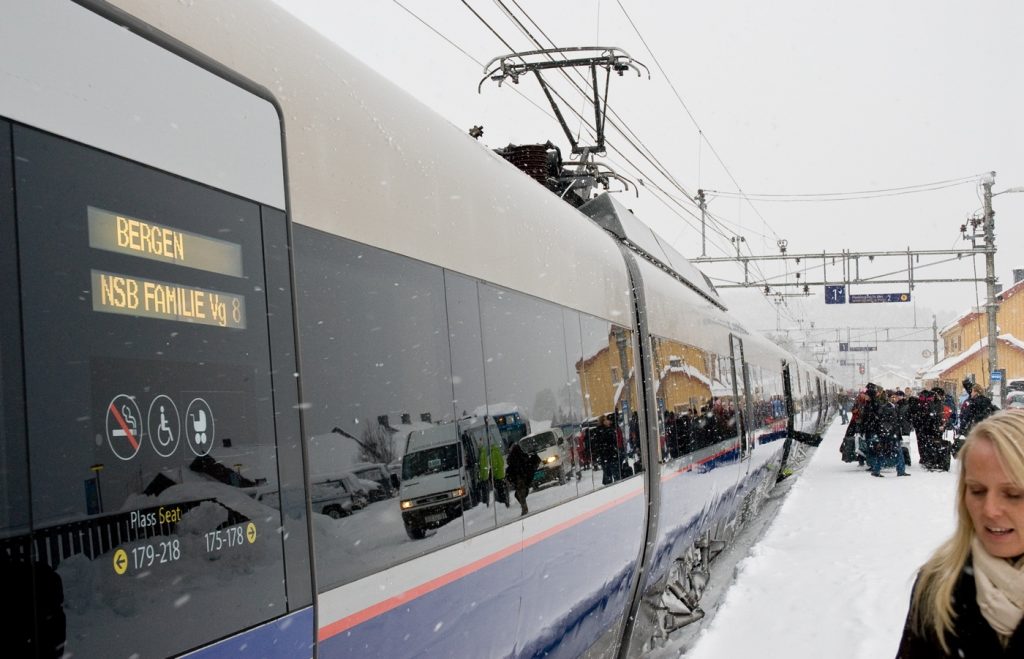 Passengers reach a height of more than 1,200 metres above sea level as they soar over the Hardangervidda mountain plateau. You'll see snow even at the height of summer.
As an optional extra, consider tagging on a trip on the equally famous Flåm Railway, which leaves from Myrdal station on the Bergen line and winds down the steep lush valley to the mouth of the Aurlandsfjord.
7. Wild camp
Want to save money on hotels? Norway's freedom to roam laws (Allemannsretten) allow you to camp anywhere that's not private property as long as you leave no trace.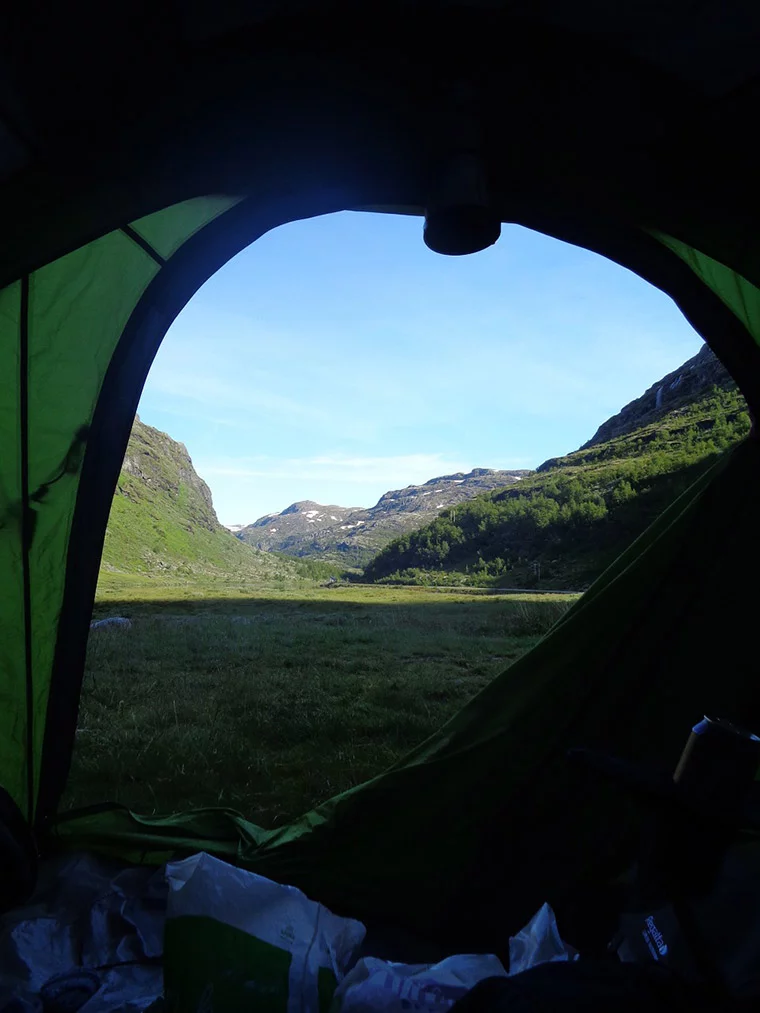 This even applies in certain areas of the country's national parks. This right means that Norway is an ideal destination for hikers, and those who enjoy camping.
There are some restrictions and specifics to the right, so it's important to familiarise yourselves with the appropriate law and the code of conduct before making a trip.
8. Visit Svalbard
The world's northernmost permanently inhabited place, the Svalbard archipelago is a fragile environment that is attracting ever-increasing numbers of tourists.
Svalbard is a true bucket list destination, even for Norwegians. The vast majority of Scandinavians I know haven't even been to the far north, let alone made the 3-hour flight from Oslo to Longyearbyen, the largest settlement the islands.
Longyearbyen is surprisingly well-equipped with a supermarket, a couple of bars, various places to stay, gift shops, and even its own newspaper.
But most people aren't visiting Svalbard to see a town. Tours to the abandoned Russian settlement Barentsberg or to see Arctic wildlife such as the endangered polar bear are popular.
9. Try cross-country skiing
The national pastime of Norway, at least in the winter months, is without a shadow of a doubt cross-country skiing.
Most Norwegians are avid cross-country skiers and think nothing of a multi-day tour around the miles and miles of trails prepared by volunteers every year.
But if you've never skied before, it's best to rent the equipment and try it out for an hour or two to see how you get on! While it can be tough to get the hang of as an adult, it's great exercise and helps you understand the Norwegians that little bit better.
10. Drive the Atlantic Road
One of Norway's more scenic drives, the Atlantic Ocean Road curves, leaps and dips across a series of islands and skerries as part of route 64 between Kristiansund and Molde.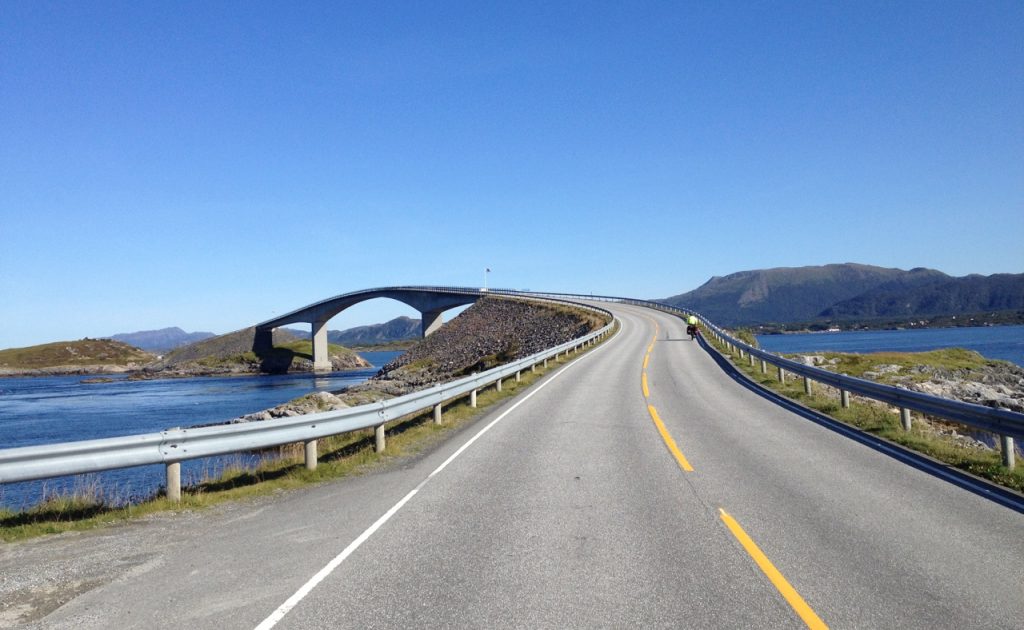 It's not just popular with drivers. Fishing, birdwatching and cycling are popular activities in the area too. There are a couple of handily placed parking spots with walking trails and even a small visitor centre.
Most tourists pass through the tunnel from Kristiansund and drive the 25-minutes across Averøy straight to the Atlantic Road. Big mistake! Avery is a charming island with a lot of wildlife and flat trails to walk.
11. See the crown jewels
Trondheim holds a special place in Norway's history and Nidaros Cathedral is at the heart of that story. But as grand as the Cathedral is, the neighbouring Archbishop's Palace hides a secret many tourists miss.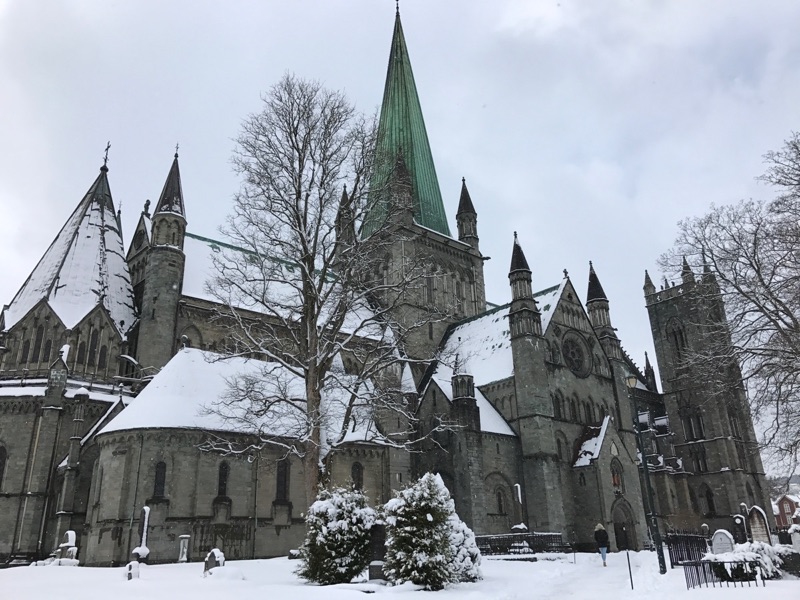 Norway's coronations are still held at Nidaros, and the crowns of the King and Queen are stored and on display in a museum here, along with other items from the Royal Regalia including a sceptre, orb, sword of state and the royal standard.
12. See a stave church
The handful of remaining stave churches are a defining feature of the Norwegian countryside. These spectacular buildings are prime examples of traditional stave architecture that is long gone from most other places.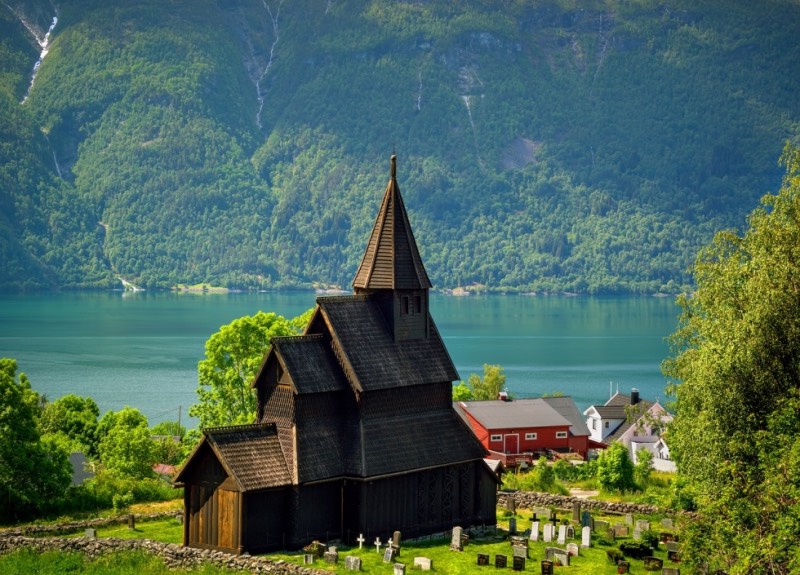 Many of Norway's stave churches feature a curious mix of Christian and Norse iconography, capturing a moment in time after the Viking era when local people weren't quite ready to fully abandon their old gods.
In the Middle Ages, it's said there were more than one thousand of these buildings across northern Europe. Today, just 28 remain standing in Norway, most built between 1150 to 1350.
13. Meet the Norwegian Sami
The indigenous population of northern Norway (and Sweden, Finland and Russia) have a unique culture, language and lifestyle.
While many Sami are fully integrated into Norwegian life, some do still uphold traditional ways. The best place to start your exploration of Sami life is at the Parliament building in Karasjok.
Visitors are welcome on guided tours every weekday throughout the year, and several times per day from mid-June to mid-August. Tours are given in Sami, Norwegian and English.
14. Stand on a troll's tongue
Trolltunga provides keen hikers and photographers with one of the most iconic images of Norway. The rock ledge unfurls 700 meters above lake Ringedalsvatnet. The hike to get there is a challenging yet rewarding one.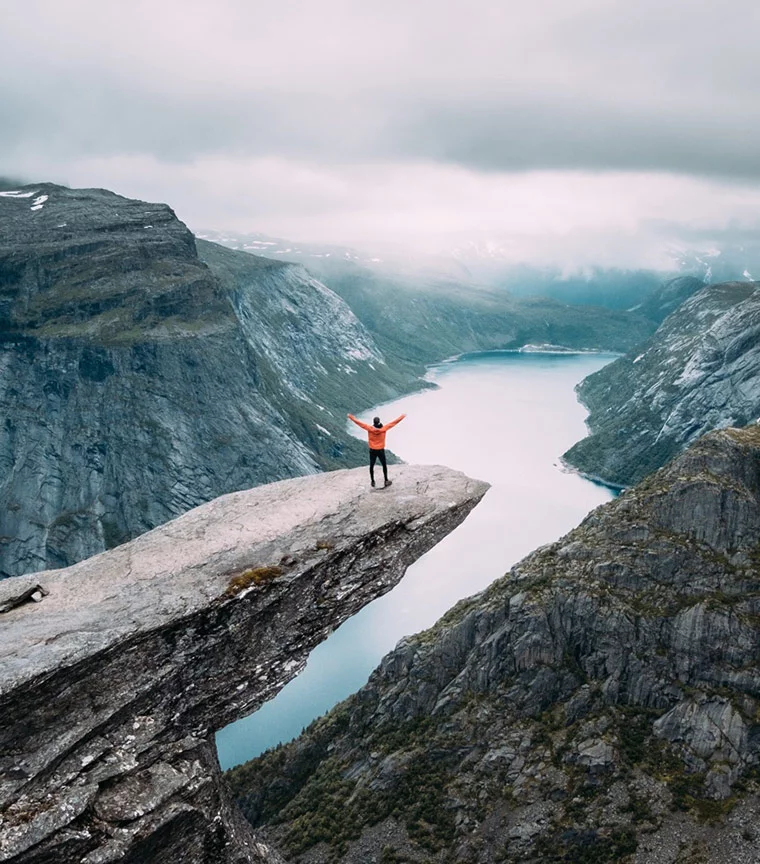 Hikers planning to make the trek to Trolltunga typically spend the night in Odda before starting out early. The reason? The 22km round-trip hike takes 10-12 hours and is possible without a guide from mid-June to mid-September.
The hiking trail is in the high mountains, and requires good physical condition. Weather conditions can change very quickly, so pack well, including hiking boots, a change of clothing, torch, hat, gloves, and plenty of food and water.
15. Peek over the edge of Preikestolen
A much more accessible option than Trolltunga, albeit one still requiring a significant hike, is Preikestolen in the south-west of Norway.
Recently featured in the latest Mission Impossible movie, the block-shaped cliff offers terrific views across the Lysefjord – when the weather allows of course!
The big question is, how close to the edge will you get? Dare you dangle your feet over the edge? If hiking isn't for you, relaxing boat trips along the Lysefjord are also available.
16. Take a Lofoten road trip
Regular readers of Life in Norway will know how highly we rate the islands of Lofoten. These granite mountains in the middle of the ocean provide some of Norway's best natural scenery.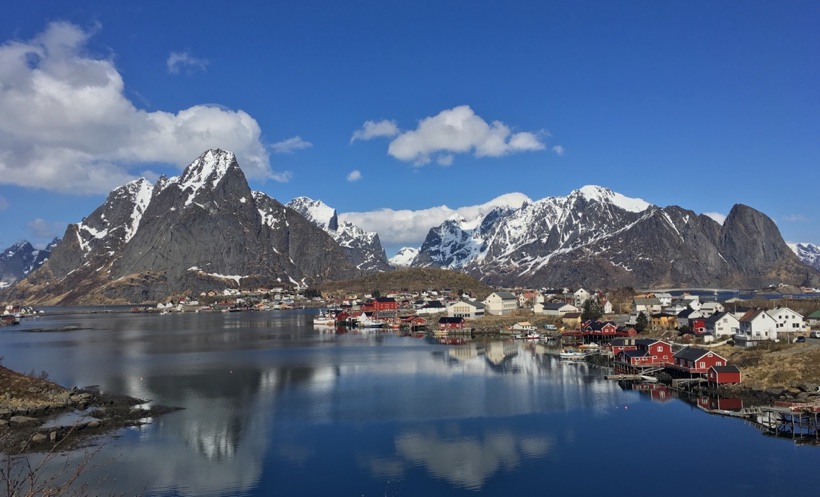 A trip around the islands is great for hikers and photographers. In addition, the islands' beaches are increasingly becoming a top destination for surfing.
Highlights include the modern waterfront of Svolvær, the art galleries of Henningsvær, and the fishing village museum located in the village of Å at the end of the road.
17. Hike into a blue ice glacier cave
Norway's glaciers are receding yet still cover many square miles of the country's central mountains.
On a guided hike, you can step inside a truly hidden world underneath the Nigardsbreen glacier, a series of magical blue ice caves. Nigardsbreen is one of the arms of the epic Jostedalsbreen glacier, the largest in continental Europe.
When discovered in 2007, one scientist was so taken aback by their beauty that they went so far as to call the grotto an 'ice cathedral'. Experts say were formed as an bi-product of glacial melting, and as that process is continuing who knows how long they will be here for…
18. See a musk ox
With a history stretching back to the last Ice Age, the mighty musk ox is a remarkably resilient creature introduced to Norway from Greenland around 100 years ago.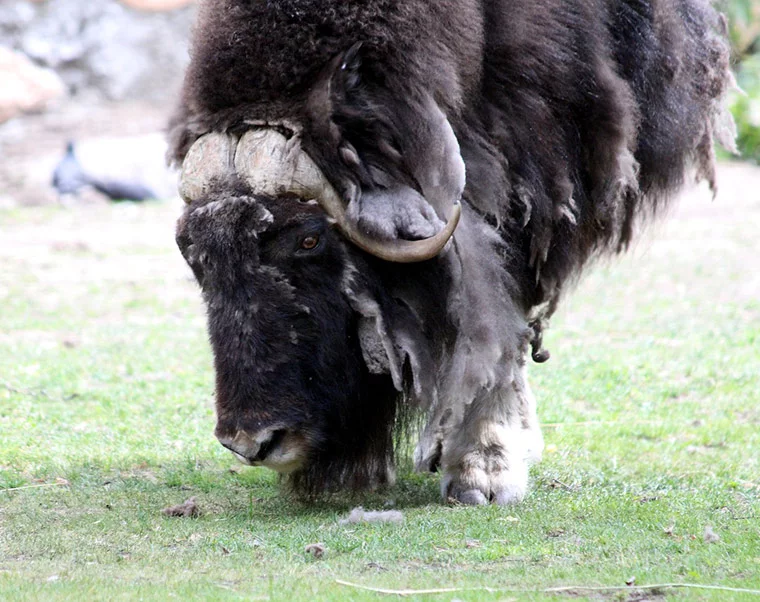 The herd in Dovre National Park in central Norway is one of the world's rare places where these magnificent animals live. They are well-known for their very thick coat and bulk – an adult can weigh over 400kg.
Experienced guides operate musk ox safaris from Oppdal and Dombås during the summer, which drastically increase your odds of seeing one.
19. Remember when the world came to Lillehammer
The 1994 Winter Olympics left one almighty mark of Lillehammer. Never before had the global event come to a town so small – Lillehammer is home to just 27,500 people.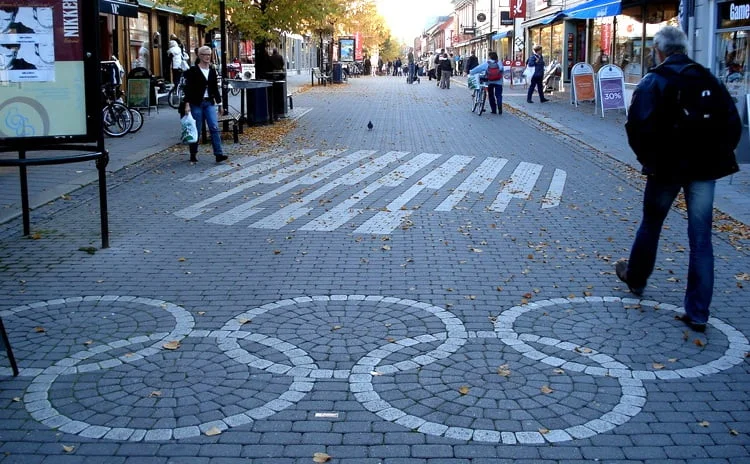 Of course with such a legacy, winter sports dominate Lillehammer, making it the perfect destination for any active tourist. Lillehammer can be a quiet place on weekends as its residents take to the hills to enjoy the vast network of trails for hiking, cycling and skiing, dependent on season.
Those with memories of the Games will love expiring the Olympic venues including the ski jump tower and Håkons Hall. The Norwegian Olympic Museum is co-located with the Maihaugen open air museum, another great attraction in the town.
20. Explore the sculpture parks of Oslo
Most people have heard of the Vigeland sculptures at Frogner Park, but Oslo is full of statues and sculpture parks! Best of all? Every single one is completely free to explore.
Vigeland Park is the biggest and the best, but the curiosities at Ekeberg Park are dividing opinion locally. There's also a brand new set of sculptures many modelled on fairytales in the gardens of the Royal Palace.
21. Admire the architecture of Ålesund
Fairytale architecture in a remarkable natural setting, Ålesund offers something quite different from any other Norwegian town. Central Ålesund's art nouveau architecture has more in common with Prague and Brussels than it does Oslo or Bergen.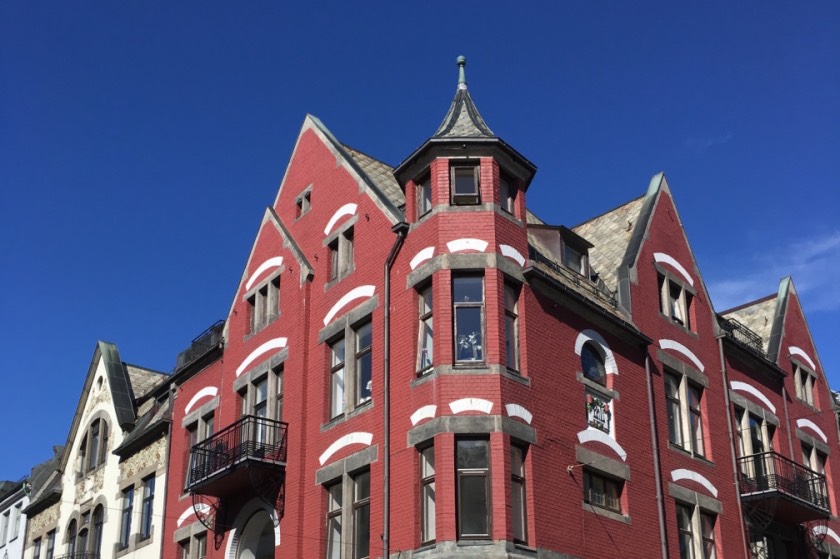 The best way to explore the city is on foot. The compact central area is very walkable and the presence of water around almost every corner gives the keen photographer plenty of opportunity to create some memorable shots.
While you're in town, take some time to understand its history. Jugendstilsenteret is a museum that retells the story of the town's fire and subsequent reconstruction in the new style of the time, while Aalesunds Museum has artefacts, photographs and paintings from the reconstruction and World War II.
22. See the midnight sun at Nordkapp
Regardless of whether it's Norway's northernmost point or not (it's not), the North Cape is an iconic travel destination. In my mind, it's all about the journey there.
That said, the cliff offers views of truly spectacular sunsets, or during the summer months these impressive not-quite-sunsets, as the sun threatens to disappear before starting to rise once more.
So, have any of these suggestions made your Norway bucket list? Perhaps we've missed off a place or an experience that tops your list? Let us know down in the comments.
In the meantime, if you've been inspired by this article, why not share it on Pinterest so others can benefit? We've got just the pin for that: