In such a healthy and active country as Norway, I find it hard to comprehend that a chocolate bar has such a place in peoples hearts! Introducing to you, Kvikk Lunsj.
Its distinctive red, yellow and green wrapping attracted me to pick one up the very first day I was in Oslo. Little did I know, I was about to take my first taste of a Norwegian legend!
A Kvikk Lunsj is pretty much exactly the same as a KitKat. It has four fingers of chocolate covered wafer, that you can break off one-by-one. To share I suppose, although I rarely do 🙂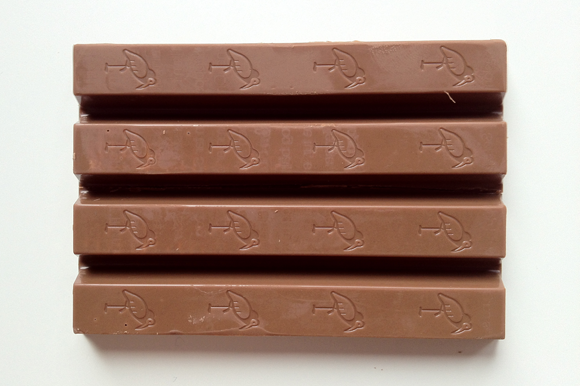 It was brought to market by Norwegian confectioner Freia in 1937, two years after the KitKat. But it was in the 1960s that Freia took a critical step – promoting the Kvikk Lunsj as a chocolate bar for hikers and skiers.
Currently celebrating its 75th anniversary, Kvikk Lunsj marketing campaigns have developed over the years but the basic concept has stayed true. The wrappers now feature a different hiking and/or skiing trail inside each one complete with the phrase "God Søndagstur", which essentially wishes the hungry recipient a good Sunday hike!
The idea behind the marketing is to encourage Norwegian hikers to pack a couple of these bars in their napsacks every weekend when they head to the hills. And they do. The average Norwegian eats nine Kvikk Lunsj bars every year! Helped of course by the fact that Kvikk Lunsj is one of the cheapest chocolate bars on the market.
A nice touch on the wrapper is a small box identifying the region of the hike featured inside. So if you're heading to Tromsø, for example, you can look for the Tromsø bars before you buy! Of course, hikers don't actually rely on a chocolate bar for their routes, but it's powerful marketing all the same!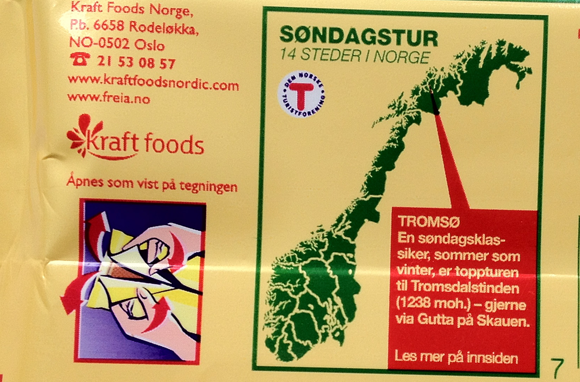 Over on Gerd's Consumer Behaviour Blog, he talks very fondly of the Kvikk Lunsj, a sentiment which seems shared by so many Norwegians I meet:
Kvikk lunsj, I do not know how you would do in a blind taste test against Kit Kat, but I know that our connection is much deeper than that. You are so much more than a chocolate bar to me. You are everything I like about Norway: hiking with my family, reaching the goal and take a break, simplicity and purity.
I'll sign this post off with a video of an old Kvikk Lunsj TV advert, just to really ram the point home!
God tur!