Everything you need to know about making the move to Norway in one place. You're welcome!
Interested in making the move to Norway? You're not alone, judging by the mountain of email we get every day!
Sifting through these messages, there's always the same questions being asked over and over again, from the immigration rules for various circumstances through to learning the language and finding employment.
Moving to Norway: Your questions answered
So I thought it would be a good idea to answer them all in one place, and point you towards other articles where we dive into things in more detail. Make yourself comfortable, because we've got a lot to get through.
Is living in Norway really so good?
Ah, the million dollar question! The answer, of course, is it depends. To start things off, ask yourself this simple question: what are your expectations?
Read more: Why move to Norway?
Let's say you live a 'typical' American lifestyle living in Los Angeles but want to move to Norway because you've heard it's the happiest place in the world. You're likely to find it a very hard transition.
The way I tend to explain it is this: Norwegians are happy with the Norwegian lifestyle because they grew up with it, and because of cultural things like janteloven.
A new arrival without this upbringing and cultural touchstone cannot expect to suddenly become happy, especially when you turn your life upside down and lack a network of family and friends.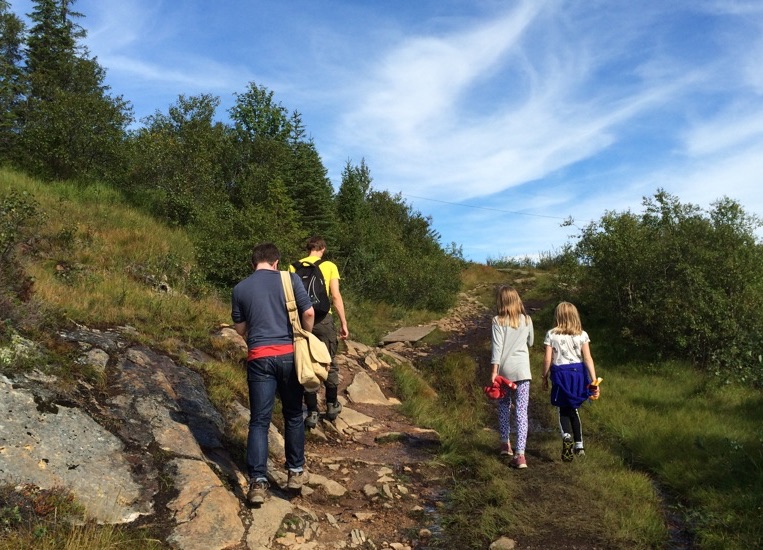 That said, the foundations for a happier life are absolutely in place. Working conditions are excellent, everyone earns a living wage, and Norway's mountains, fjords and epic coastline offers so much incentive for enjoying a healthier, outdoors lifestyle.
If you believe in paying tax in return for public services and a better society, don't want to eat out all the time, are not a party animal, and enjoy an outdoors lifestyle, then you may well find that Norway is indeed the happiest place on earth!
What are the immigration rules?
Norway has a relatively small population – just over 5 million people – so immigration has the potential to have a major impact on the country.
Much more so than say a person moving to the United Kingdom, where the population 65 million. Or even a person moving to the United States, where the population is more than 325 million.
Immigration requirements depend on many things including your citizenship, reason for immigration, professional qualifications, and your family and financial circumstances.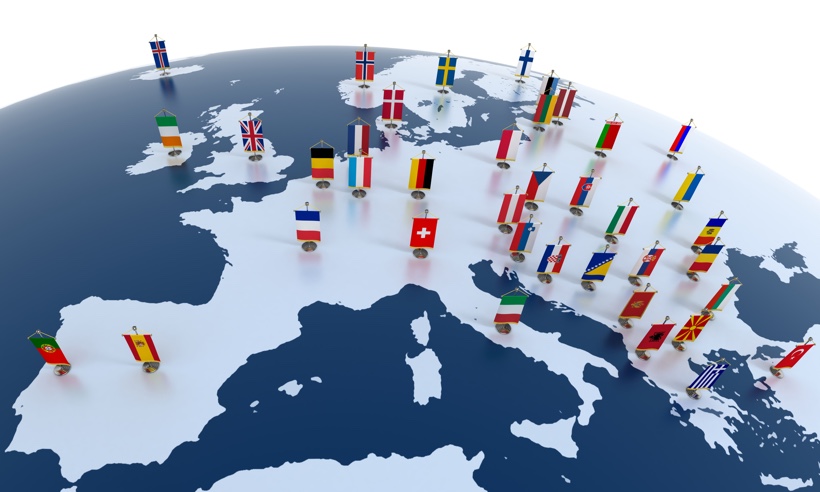 This means it is difficult to provide a thorough overview, but we'll do our best to run through the basics! The most important basic to understand is Norway's relationship with Europe.
Norway's relationship with Europe
Although Norway is not a member of the European Union, it is a member of the European Free Trade Association (EFTA) along with Iceland, Liechtenstein, and Switzerland. This means Norway is a member of the European Economic Area (EEA).
The EEA provides for the free movement of persons, goods, services and capital within the European Single Market, including the freedom to choose residence in any country within this area. What this means is that citizens of EEA member states have a much easier time of things when it comes to immigration.
Moving to Norway from Europe
This is good news if you're a citizen of one of the EEA states. While you'll still need a job to stay long-term, you're able to live in Norway for up to six months to find one, and the registration process is relatively simple.
Of course you'll need money to cover your living expenses and a place to stay while you look for work. EEA citizens are also able to register as self-employed, subject to certain criteria. Read more about moving to Norway from Europe here.
A quick note for British citizens. The United Kingdom is no longer a member of the European Union, nor the EEA agreement. This means that the information above no longer applies to British citizens.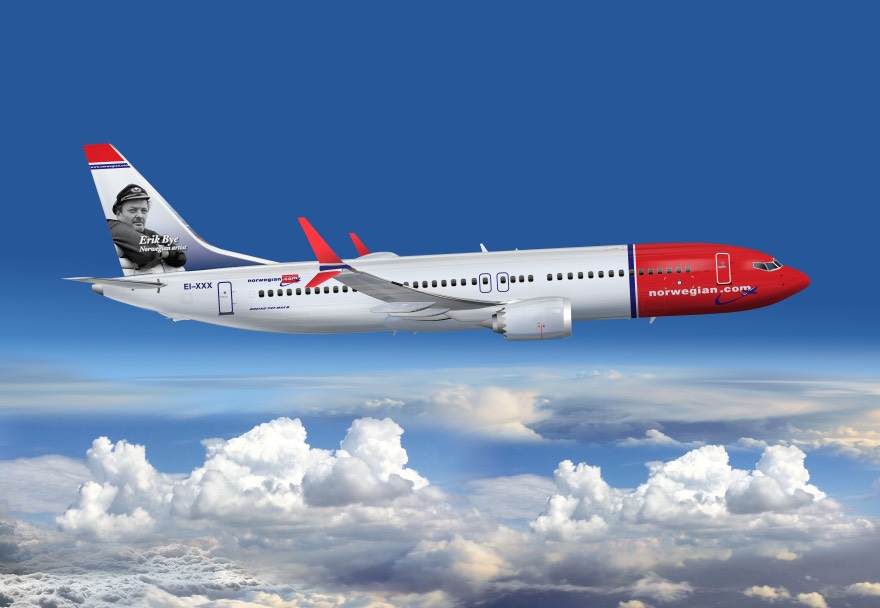 Brits living in Norway prior to the withdrawal agreement had the opportunity to protect their pre-Brexit residency rights. But anyone wishing to move to Norway now must follow the rules for non-EU/EEA citizens, below.
There's more specific information for Brits wanting to move to Norway after Brexit in this article.
Can I move to Norway from outside the EU?
If you are not a citizen of an EU/EEA country, things get much more complicated. Although there is a job seeker permit for certain professions, the general rule is that you'll already need a firm job offer from a Norwegian company to be granted a work permit. The job will need to be of a certain salary to qualify.
This is difficult to achieve outside of industries such as oil and gas, or research. That's because Norwegian employers don't want the bureaucracy and the long wait that comes with processing a work permit.
Remember you're not just competing with Norwegians for jobs. You're competing with hundreds of millions of European citizens, all of whom can start working pretty much straight away.
Moving to Norway from the USA
Having run this website for more than seven years, I've received my fair share of questions about relocation! If there's one nationality that seems keenest to come to Norway, it's the Americans.
Politics aside, this is most likely because of the huge numbers of US citizens who can claim Norwegian heritage. These Norwegian Americans maintain a strong community and interest in all things Scandinavian.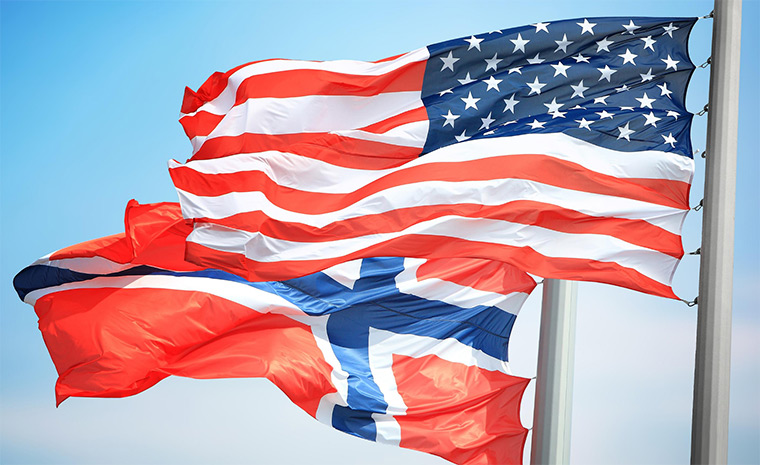 However, contrary to popular belief, having a distant Norwegian relative does not entitle you to Norwegian citizenship and gives you no kind of advantage in the immigration process. Very few countries in the world operate such a system. Sorry folks!
Norway does have a family immigration category in the immigration rules, but it is intended to be used by someone with the right to live in Norway (for example through a work permit) to bring their partner and children live with them.
As to whether a US citizen can move to Norway, the regular immigration rules detailed elsewhere on this page apply. Applying to study here or looking for a job with one of the many American companies based here is a good place to start.
Read more: How Americans Can Move to Norway
How can I find a job in Norway?
So, if the basis of moving to Norway is about employment, finding a job is pretty important, right? Absolutely!
As a small country, Norway has areas with a skills shortage, including ICT, construction, and healthcare. The energy industry remains a major employer but competition for positions is high because of the downturn a few years ago.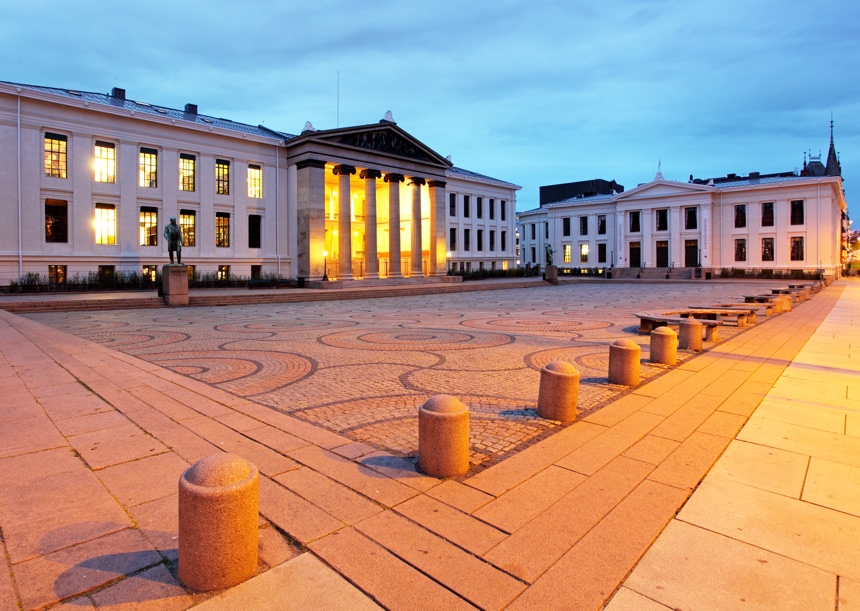 For an overview of these and other industries in Norway that employ foreigners, check out our jobs section.
As this is such an important area for English-speakers wanting to move to Norway, I teamed up with a Norwegian recruitment consultant to write a book. It's called How to Find a Job in Norway, and it's available now in eBook and paperback.
How can I study at a Norwegian university?
There are opportunities for international students wanting to come and study in Norway.
The country is a popular destination for international students because tuition is free at public universities. This lowers the barriers for many although the high cost of living must also be considered.
However, this also means that competition for places is very high, simply because there are not that many public universities! Norway is a small country, after all. That said, over 200 master's degrees are available in English, with many more taught in Norwegian or a mix of both languages.
Bachelor's degrees are almost exclusively taught in Norwegian and although foreigners are welcome to apply you must of course must meet strict language requirements.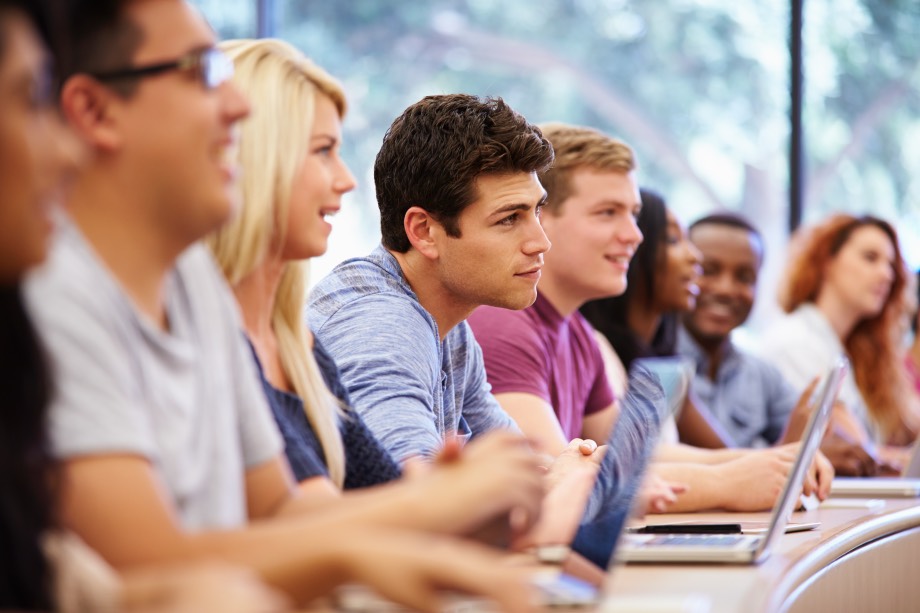 If you don't yet speak Norwegian, this will mean taking an intensive one-year language course before commencing studies.
Opportunities for studying exist in most fields, but topics such as engineering (especially energy and marine), Nordic studies and Arctic studies are well represented.
You can find out more on our study in Norway page, and read up on the Norwegian education system here.
How do I find somewhere to live?
Finding accommodation in the major cities is becoming quite difficult, especially during the summer when students rush to find a place to live.
Most newcomers arrange temporary accommodation to tide them over for a few months while they look for something more suitable.
The process for renting a house, apartment or even just a room is fairly similar. Most people go though one of the online marketplaces such as Finn.no, or rely on their new employer to help.
Paying as much as three months rent as a security deposit is commonplace, which is another common financial barrier faced by new arrivals. You can read more here about renting a place to live.
Do I need to learn Norwegian to move to Norway?
There is no legal requirement for anyone to learn Norwegian to live in Norway, at least on a temporary basis.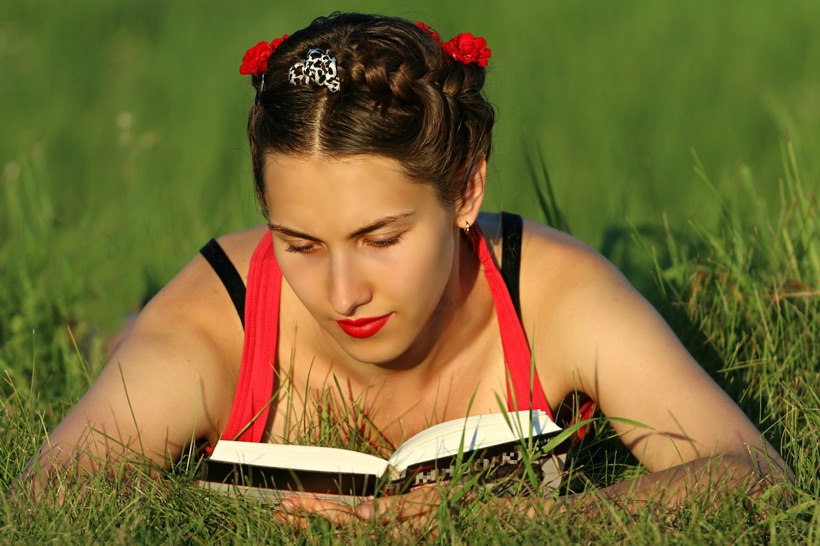 Obtaining permanent residence or citizenship is a whole different ball game, and you'll need documented proof of language ability to claim those statuses.
However, while there is no legal requirement, it is very hard to find a job and build a career without learning the language.
Almost all Norwegians understand English and can speak it to at least an intermediate level, but relying on that to find a job will seriously limit your options.
The best advice is to start learning Norwegian before you even set foot on Norwegian soil. Thanks to the wonderful world of websites and apps, there's some great resource for reading and listening to Norwegian online.
While in-person teaching will give you the fastest route to fluency, online courses such as Norwegian Class 101 and The Mystery of Nils will provide some much-needed structure to your learning, while apps such as Duolingo and Memrise will help you practice.
For a full list of websites, apps and other resources along with general advice for learning Norwegian, you can read our full guide over here.
Where should I live in Norway?
You may or may not have a choice about where to live in Norway. Depending on how in-demand your profession is, you're more than likely going to have to move to wherever you can find a job.
If you do have a choice, or you'd prefer to choose a place and then look for a job there, then read on.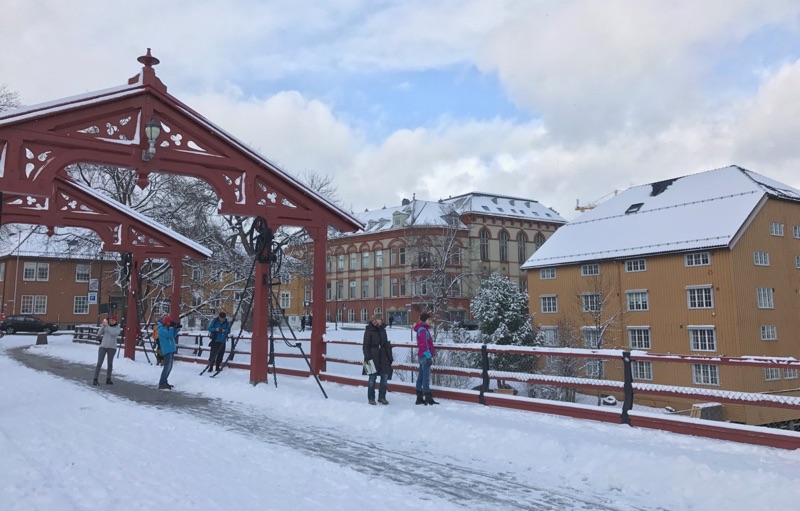 Norway's cities are small by world standards. In my adopted home city of Trondheim, there are less than 200,000 people here and yet its considered Norway's third biggest city. It has a small town feel at the best of times, but in the summer when the substantial student population goes home it can feel even smaller!
Accommodation costs plummet when you live outside the main ten or so cities, but employment opportunities can be few and far between. If you're interested in seafood jobs or agricultural work and prefer a quiet rural life, this could be a a good option for you.
Can I stay in Norway permanently?
Only people who have lived with legal residence/work permits for a certain period of time (usually between 4-7 years) have the right to apply for permanent residence or Norwegian citizenship.
Having permanent residence means that you no longer have to renew a work permit, and gives you more or less the same rights and benefits as a Norwegian should you lose your job.
At present to claim Norwegian citizenship you need to give up your original passport, although dual citizenship is being talked about by the current government and seems likely to pass, eventually.
What are the most important things about Norwegian lifestyle that new arrivals need to know?
Where to begin! This blog has several years' worth of articles about such topics. To save you some time, here's what I would say are the most important things to know.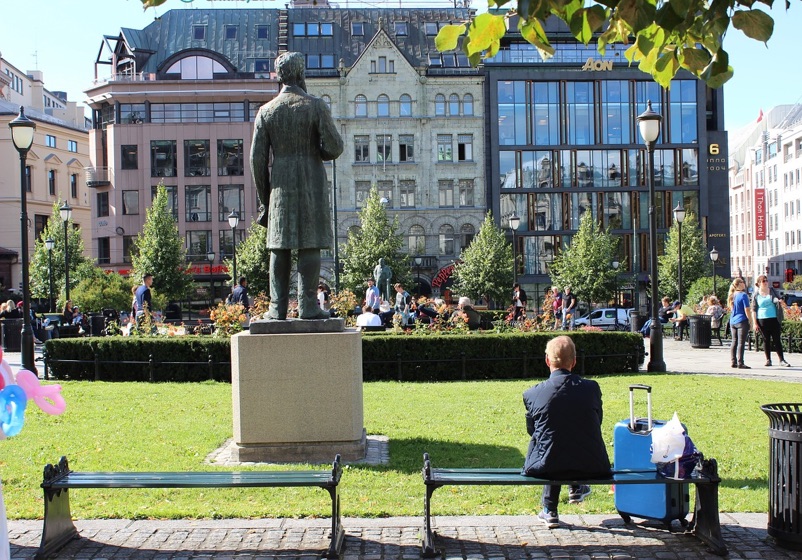 Working life: Perhaps more so than any other nationality I know, Norwegians work to live and not live to work. Holiday time is generous, long weekends are commonplace, and the whole country seems to grind to a halt in the summer. Make the most of it!
Volunteering: Giving some of your time up for voluntary organisations or even to help clean up communal areas in your neighbourhood are fundamental principles of Norwegian society.
Janteloven: The concept that tries to encapsulate the Norwegian (and Scandinavian) societal norms. Janteloven, or the Law of Jante, essentially emphases putting society ahead of the individual, and not boasting about individual accomplishments nor being jealous of others.
Koselig: If you've been caught up in the hygge mania of the past few years, you'll already have a pretty good idea of what koselig is. But check out this visual guide to see how the Norwegians do it.
Digital: Somewhat contrary to the above, Norway and the whole Nordic region is a highly digitised society. On the verge of becoming cashless, most Norwegians don't even carry cash and rely on debit cards, credit cards and mobile payment apps for everyday purchases.
Frequent flyers: Norwegians think nothing of hopping on a plane to zip around the country. Some even commute by plane on a weekly basis.
The country's geography means travelling by other means, while great for tourism, simply takes too long to be practical for everyday needs. If you're new to Norway, make sure to sign-up for the frequent flyer programs.
How much money do I need to move to Norway?
Hopefully if you're seriously considering relocating to Scandinavia then you are already well aware that the region is one of the most expensive on earth. Sure, wages tend to be high especially in Norway, but this is more than offset by the higher cost of living.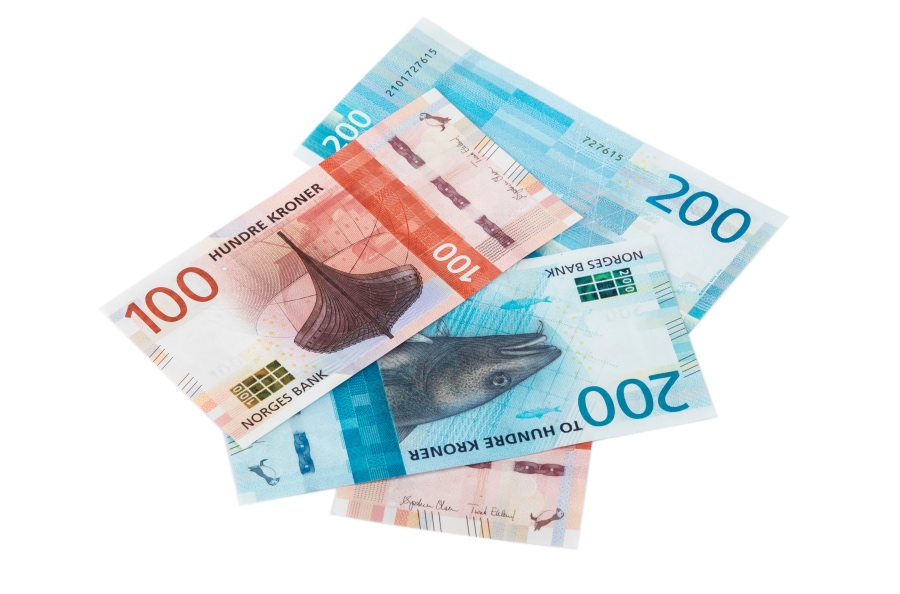 How much money you'll need for a successful relocation can be split into two. Firstly, there is your income requirement, which is relevant if you're moving from a country outside the EU/EEA. This varies depending on the work permit you're applying for, but many unskilled jobs will not pay enough to qualify.
Secondly, the actual costs of moving and your living expenses until you are set up with your Norwegian bank account and regular salary.
The biggest expense will be your accommodation, and unless your company offers to help arrange this you can expect to pay up to three months rent as a security deposit.
Are you really ready?
If you haven't yet made up your mind, spend some time reading about some of the difficulties faced by expats who have made the move. Check out The Downsides of Living in Norway and Dear Norway, I Want To Go Home.
Has this article helped you? If so, you can help us by sharing it on social media. If you use Pinterest, we've got the perfect pin for you. Just hit that Pinterest button!