Meet the Olympic superstars and some of Norway's biggest celebrities.
Cross-country skiing is without doubt the national sport of Norway. Many partake simply for recreation, but those who compete at a national or international level are some of the country's most famous people.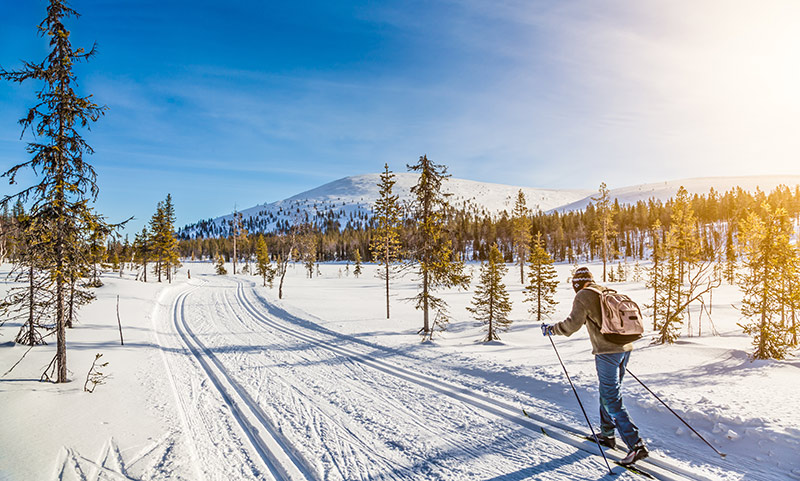 Let's take a look at some of Norway's biggest stars of the cross-country trails. But first, what exactly is the sport?
What is cross-country skiing?
"Jogging on skis" is how a British friend of mine described the pastime when I first arrived in Oslo! Cross-country skis are narrower and longer than alpine variety, and the boots are only attached to the skis at the front, allowing the heel more flexibility.
Skiers propel themselves by striding forward (known as the classic style) or side-to-side in a skating motion, aided by pushing on the snow with poles.
Cross-country skiing is excellent for the body's cardiovascular system as it trains all the major parts of the body at the same time. Unlike running, the sport minimises the pressure and impact on the joints.
There are even 'roller skis', very short skis with wheels on the bottom that can be used on tarmac during the snow-free months of the year to keep the right muscles in shape.
Here are some of the biggest Norwegian cross-country skier superstars past and present:
Petter Northug
The double Olympic champion Petter Northug is known just as much for his behaviour away from the snow. He is a keen poker player, had his own Norwegian reality TV show, and in May 2014 crashed his car while under the influence of alcohol and fled the scene.
After a drastic dip in form, Northug was left out of the Norwegian Olympic team for the PyeongChang 2018 winter games.
Johannes Høsflot Klæbo
Seen by many as the natural successor to Northug, Johannes Høsflot Klæbo built on his already shining reputation by picking up three gold medals at PyeongChang 2018 at the age of just 21.
Prior to his outstanding Olympic performance, Klæbo won his first World Cup event in the sprint freestyle in Otepää, Estonia, He won a sprint gold at the FIS Nordic World Ski Championships 2017 and won his first small crystal globe in the Sprint World Cup in Quebec City.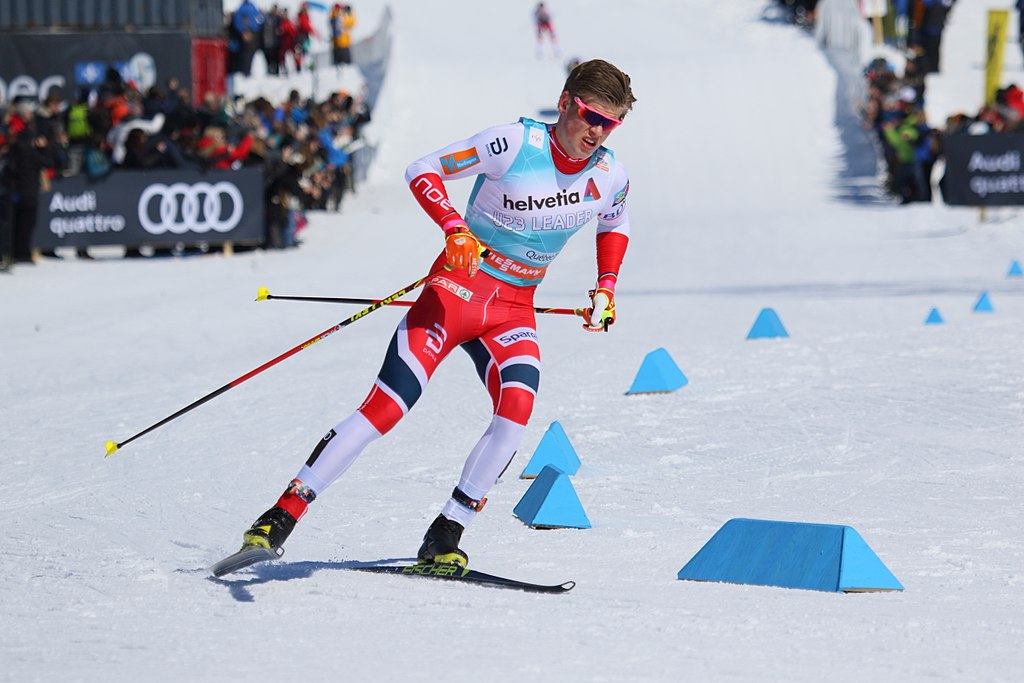 Outside of skiing, Klæbo runs one of the most popular Norwegian YouTube channels. He is very close to his family, with his father (manager) and grandfather (coach) heavily involved in his career, while his younger brother regularly appears in his videos.
Marit Bjørgen
When 37-year-old Marit Bjørgen crossed the finish line of the women's cross-country skiing 30km mass start classic at the Pyeongchang 2018 Winter Olympics, she became the most successful Winter Olympian of all time.
BBC Sport commentator Ollie Williams was one of the few people to find the appropriate words: "This is a very special moment for us all to witness".
"What a way to finish. If this is the last time we see Marit Bjørgen at an Olympic Games, then she is going out in style and Norway will celebrate this for days to come. It is the greatest cross-country performance you could ever imagine. She has transcended the boundaries of her sport."
Bjørgen initially found success as a sprinter before moving into distance events as she got older. On top of her outstanding Olympic performances, she has also recorded 112 individual victories in Cross-Country World Cup events.
What makes her success even more remarkable is she took a break three years ago to have a child. Just eleven months later, Bjørgen won a race at a World Cup event.
Ole Einar Bjørndalen
Recently overtaken by Marit Bjørgen as the most successful Winter Olympian, Ole Einar Bjørndalen remains a true Norwegian sporting icon having absolutely dominated the sport of biathlon for two decades.
Biathlon combines cross-country skiing with shooting in an incredible test of physical endurance and adaptability. During his career Bjørndalen picked up eight Winter Olympic gold medals and 20 world titles.
The Pyeongchang Games offered up mixed emotions for Bjørndalen. Along with Petter Northug he missed out on selection for the Norwegian team after a poor season, but he coached his wife, the Belarusian biathlete Darya Domracheva, to a team gold in the relay and an individual silver.
Therese Johaug
A three-time Olympic medallist, 30-year-old Therese Johaug is one of the most successful female Norwegian cross-country skiers still actively competing.
In addition to her relay gold at Vancouver 2010 and her individual silver and bronze at Sochi 2014, Johaug has seven World Championship medals to her name, three individual and four relay.
In 2016 Johaug was tested positive for a banned substance, which Johaug then claimed was an ingredient in an ointment she used to treat sore lips. Her team doctor backed the story and resigned over the incident. Johaug was eventually suspended and missed the 2018 Olympic Games.
Bjørn Dæhlie
To those of a more recent generation, Bjørn Dæhlie is most famous for his high-end brand of ski clothing, which is hugely popular in Norway.
The successful fashion label is of course built on the back of his successful career, which saw the Norwegian cross-country skier win 29 medals in the Olympics and World Championships between 1991 and 1999.
His skiing career ended prematurely when in August 1999 he suffered a back injury in a roller skiing accident from which he never truly recovered. He announced his retirement in March 2001 after unsuccessful comeback attempts.
Vibeke Skofterud
Vibeke Skofterud overcame personal struggles to win gold in the 2010 Winter Olympics 4x5km relay and added several other honours before retiring from competition in 2015.
In July 2018, at the age of only 38, Skofterud died in a tragic jet-skiing accident.
Of course, there are many more Norwegian cross-country skiers both professional and keen amateurs. We'll expand this list over time to include some of those sporting heroes past and present but for now – kudos to all of you!