The four-time Olympic gold medalist has confirmed her retirement from competitive skiing. Here's the story of Therese Johaug.
Just a few weeks after picking up three gold medals at the Beijing Winter Olympics, one of Norway's best cross-country skiers has confirmed her retirement from the sport.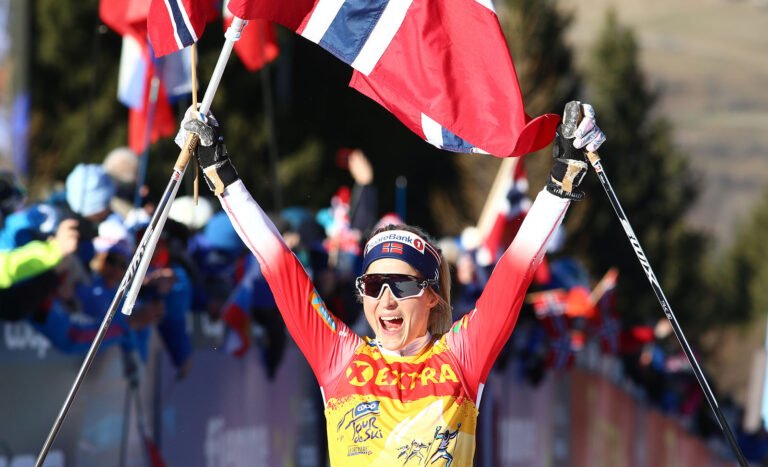 Therese Johaug is one of Norway's most recognisable athletes and a role model to an entire generation of young cross-country skiers. Not only did she pick up four Olympic golds, Johaug also amassed 14 world championship gold medals.
As she steps down from the elite level, we take a look at her achievements, and some of the controversial moments of her career.
Ending on a high
The 33-year-old had already announced that the Games in Beijing would be her last Olympics.
"I don't really want the journey to end, but there is a time for everything, and I think the time has come to do other things than compete in cross-country," she said on Instagram.
The post came just a few weeks after she won gold in the 10km individual, 15km skiathlon and 30km mass start events at the Beijing Games. Perhaps Johaug was motivated by the knowledge that these Games would be her last chance?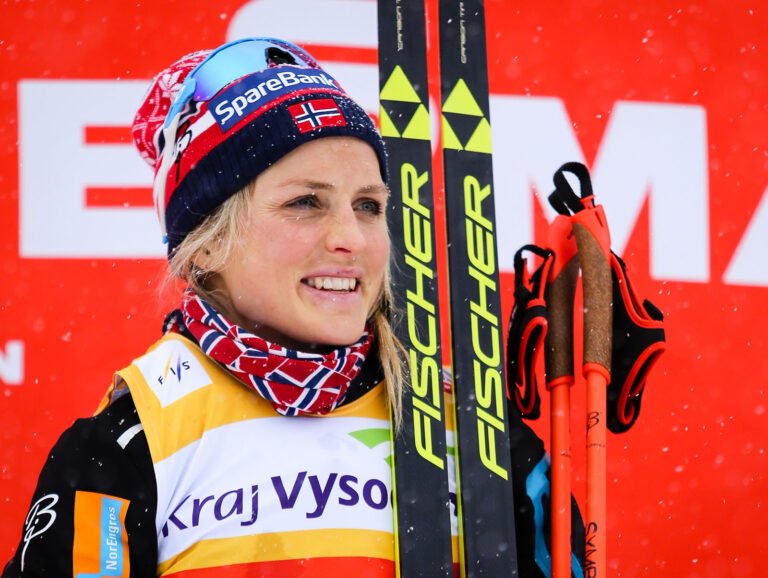 The wins took her Olympic gold medal tally from one to four, and her overall number of Olympic medals to six. They also played a substantial part in Norway's record-breaking performance in Beijing.
Earlier career highlights
Johaug was born in 1988 in Os, a municipality in the Østerdalen valley on the eastern side of central Norway. It's a cold, mountainous area so skiing would have been an integral part of the local culture during her youth.
Johaug took part in her first Norwegian Championships in 2007, winning a bronze. She was selected for World Cup races and performed well enough to ski in the 30km event at the 2007 Sapporo World Championships, where she surprised many by taking bronze.
She won her first Olympic medal in the 2010 Winter Olympics in Vancouver. Johaug took gold in the 4x5km relay and performed well in both the 15km skiatlon and 30km mass start.
Her first individual gold medal soon followed, finishing ahead of everyone else in the 30km mass start at the 2011 World Championships in Oslo.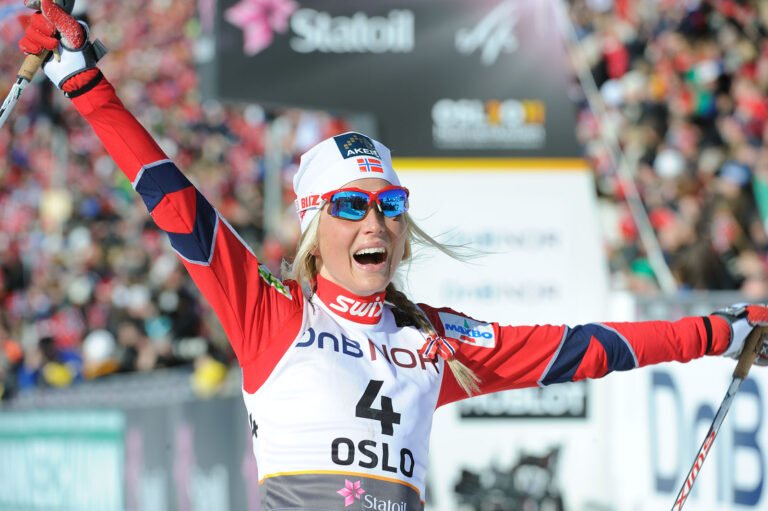 In 2015, Johaug won the renowned Birkebeinerrennet ski marathon and won three gold medals in World Championship events.
Controversial doping ban
Johaug tested positive for the banned performance-enhancing drug clostebol in October 2016. She fiercely denied all knowledge and blamed the Norwegian team medic for the result. The medic resigned from his position but remained involved with elite skiing.
The sport's governing body confirmed that "the Clostebol found in Ms Johaug's system was a result of inadvertence" and that "she did not act with intention to cheat or gain any competitive advantage."
Nevertheless, Johaug was banned from competitive sport for 13 months, which was later extended to 18 months by the Court of Arbitration for Sport. This extension ruled Johaug out of competing in the 2018 Olympics in Sochi.
What's next for Johaug?
The Norwegian icon competed for the final time at Holmenkollen this weekend. Thousands of supporters turned out to cheer her as she crossed the finish line.
"There are a lot of strong memories, but I am moved when so many people come here to see my last race. I must thank the Norwegian people who stand here today," she told NRK.
She also hinted that she will not remove herself entirely from the world of cross-country skiing in Norway:
"I still want be in the environment as I have a lot of experience and knowledge that the next generation might benefit from as well. I will see how the road ahead will be from here."
We congratulate Therese Johaug well on her outstanding career and wish her all the best for the future!