Johannes Høsflot Klæbo is a cross-country skier and celebrity figure here in Norway. Let's meet the man behind the eye-catching social media profiles.
Who comes to mind when you think of Norway's most recognisable current sportsman? The talented footballer Martin Ødegaard? What about middle-distance runner Jakob Ingebrigtsen? Or what about the world's best female footballer Ada Hegerberg?
Well, right now in Norway, there are few faces more recognisable than Johannes Høsflot Klæbo.
Read more: Famous Norwegian People
The cross-country skier for Byåsen IL ski club is not only a talented sportsman, he is also a highly desired commodity in the world of advertising in his homeland.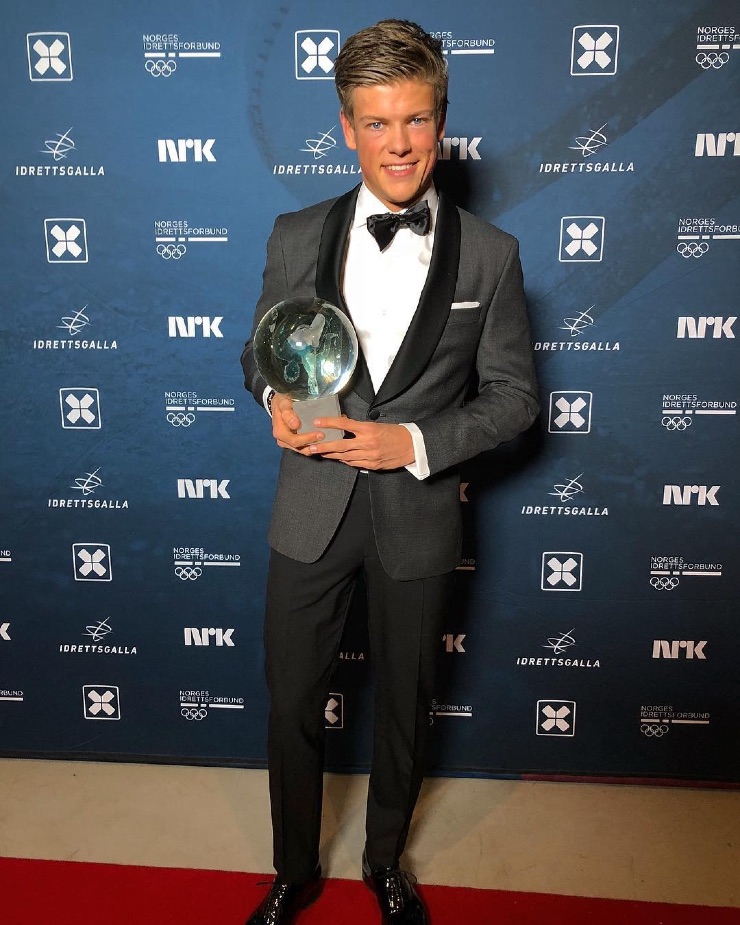 If you live in Norway, Klæbo's face will be familiar to you regardless of whether you're a sports fan or not. Here is a breakdown of the 22-year-old's achievements and most notable moments so far.
Sporting achievements
Klæbo's impressive start to his cross-country skiing career includes many accolades. He was the youngest male ever to win the FIS Cross-Country World Cup, the Tour de Ski, a World Championship event, and an Olympic Cross-country skiing event.
On Klæbo's Winter Olympics debut in 2018 in Pyeongchang, he won three gold medals: sprint event, 4 x 10 km relay, and the team sprint. At the age of just 21, the Norwegian finished level with French biathlete Martin Fourcade for the most gold medals at the Games.
In the 2018 and 2019 seasons, Klæbo won the overall World Cup at the ages of 21 and 22 respectively. While the 2018–19 World Cup saw him win eight sprint victories, a record that saw him draw level with the Swede Emil Jönsson's all-time sprint record in a single World Cup season.
Natural successor to Petter Northug
Johannes Høsflot Klæbo is often mentioned in the same sentence as the retired Norwegian cross-country skier Petter Northug. Klæbo is seen as a natural successor to the Northug, who retired in 2018.
Northug picked up a total of 13 World Championship medals and 20 Winter Olympic medals, which included two golds. Although he missed out on the latest Winter Olympics in Pyeongchang.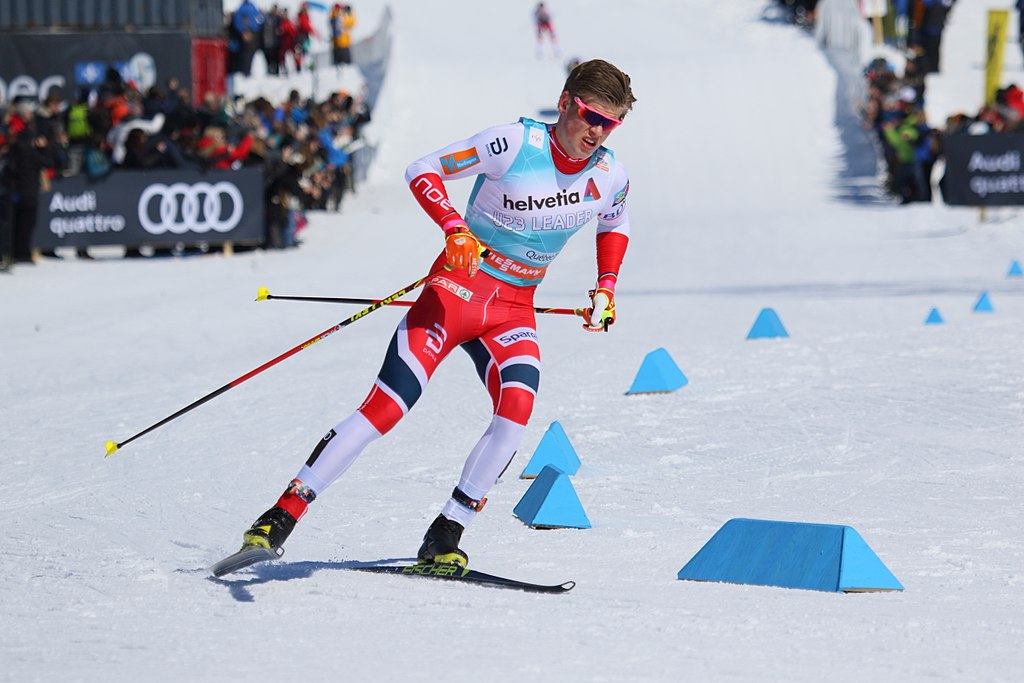 Klæbo has the potential and drive to surpass the achievements of Norway's former Winter Olympic gold medallist. The youngster has started his skiing career well and barring any serious injuries he could go on to become one of Norway's all-time leading winter athletes.
Instagram and YouTube
Klæbo's popularity hasn't just come form his sporting exploits, the 22-year-old has also built up a big following on various social media platforms. His followers and subscribers can learn about every aspect of Klæbo's life.
On Instagram, Klæbo has some 360k followers. On his account you can find pictures from competitions, training sessions, some advertising posts, or just pictures from his everyday life.
There's plenty of posts to keep his fans happy. That goes for fans of him as a sportsman and—given his photogenic nature—his more casual admirers too.
View this post on Instagram
On his YouTube channel, Klæbo has a slightly smaller following with 101k subscribers. This is my favourite social media platform of his.
On the channel you can find a number of vlogs: behind the scenes footage of his training regimes, including some with his little brother Ola, videos of his life away from training and competing, and even random days out/weekends away with girlfriend.
Klæbo's posts on YouTube are consistent, and each vlog post has views that range from 31k to 310k, with total views of all his YouTube content standing at over 12 million views.
All of his YouTube videos are in Norwegian with English subtitles, which makes them accessible to his ever-growing international audience.
Advertising and celebrity status in Norway
The Norwegian clearly has a visual appeal, his face can be seen in shop windows, on billboards, and in magazine advertisements across Norway. Klæbo is the face of Hufs, a Norwegian hair product.
Many will recognise the face of Johannes Høsflot Klæbo and here in Norway there are perhaps not many more recognisable faces than his. His popularity he in his homeland is huge, but it remains to be seen if his can break into the European market.
The future
The future is bright for this 22-year-old cross-country skier, and as long as he can keep a level-headed approach to fame, his sporting future is a very exciting one. He has certainly made an impressive start to his career and will continue to train hard to achieve greatness.
One day, Johannes Høsflot Klæbo's name could be right up there with other great Norwegian winter athletes of years gone by: Petter Northug, Marit Bjørgen, and Ole Einar Bjørndalen. I will follow his progress with intrigue.