As with much of the world, Norway celebrates Labour Day on May 1. Here's what you can expect if you find yourself downtown on the day.
It's been a controversial few years with lockdowns and hundreds of thousands of people made unemployed or temporarily laid off. They were record numbers outside of wartime.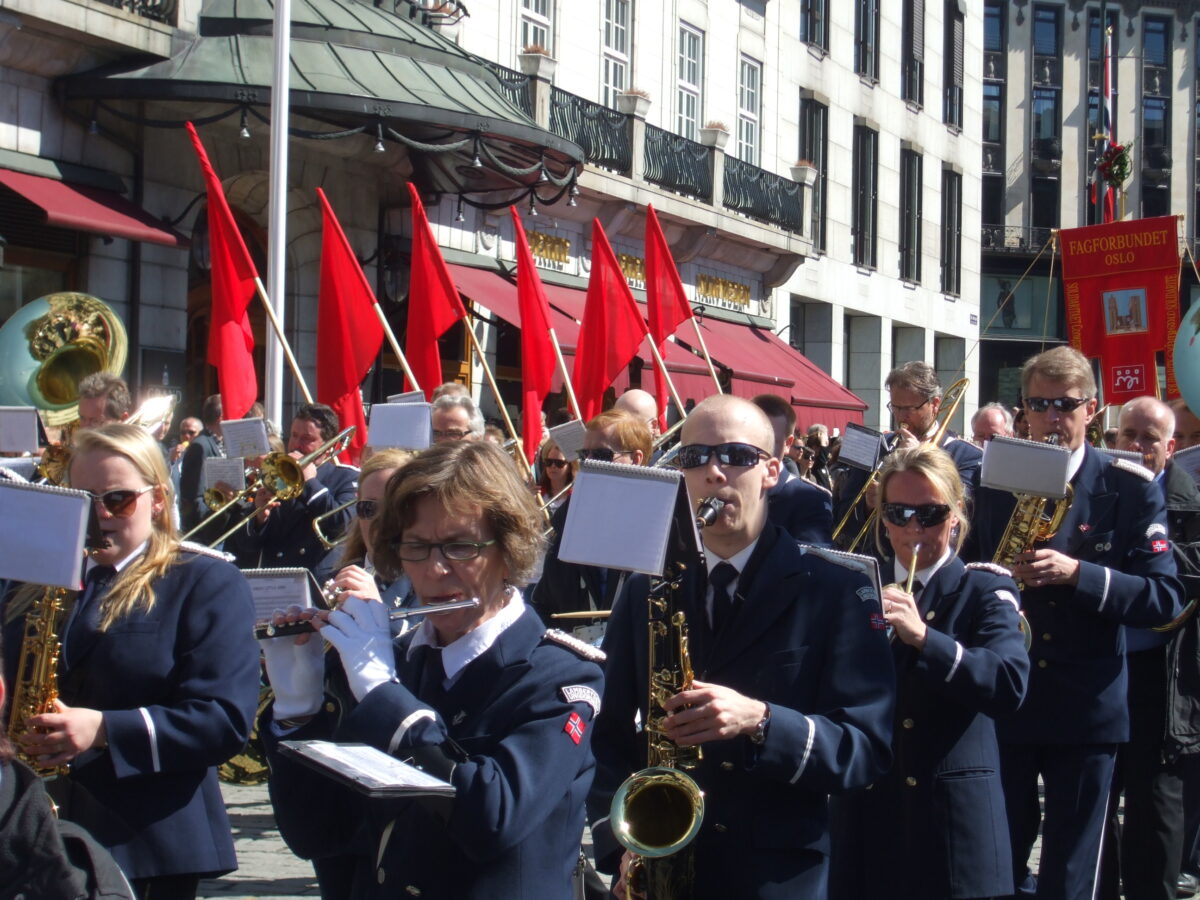 Parades and other events were cancelled, although speeches still took place online. Still, I took a look outside in the morning and most of my neighbours still flew the Norwegian flag proudly.
The last few Labour Days have looked very different under the country's national restrictions. But now things are back to normal, the time is right to celebrate Norway's strong employment laws that saw many people through the past few years.
A day for the workers
The first of May is a day used to celebrate the ordinary worker in many countries of the world. The celebration occurs every year on May Day (1 May), which is a European spring festival stretching back to ancient times.
According to the good ship Wikipedia, the date was chosen by socialist and communist political parties to commemorate the 1886 Haymarket affair in Chicago, where a bomb disrupted a labour demonstration.
In Norway, it's one of the public holidays. So, most workers receive a day off – as long as the day falls on a weekday! Unfortunately for us this year, the day falls on a Sunday.
Parades and speeches are organised by trade unions and left-leaning political parties – usually.
Back in 2012 I published my experience of a Labour Day down in Oslo. I'm republishing that below so you can get a feel for what things are usually like on 1 May in Norway. Enjoy!
A look back to 2012
The run of public holidays at this time of year continued today with the traditional 1st May celebration, Labour Day. It also coincided with the first anniversary of my move to Oslo. My, how time flies!
Today was widely predicted to be a "different" 1st May due to the ongoing terror trial, but the day was embraced and celebrated. The glorious weather no doubt played a part in that! It was a welcome change for me after an awful weekend of rain on a trip back to England.
To kick the morning off, I took a meandering walk around Sognsvann at the very top of Oslo. I was joined by families, dogs, even ponies! The sun was out, dogs splashed around in the water and I just about resisted the temptation to take one home 🙂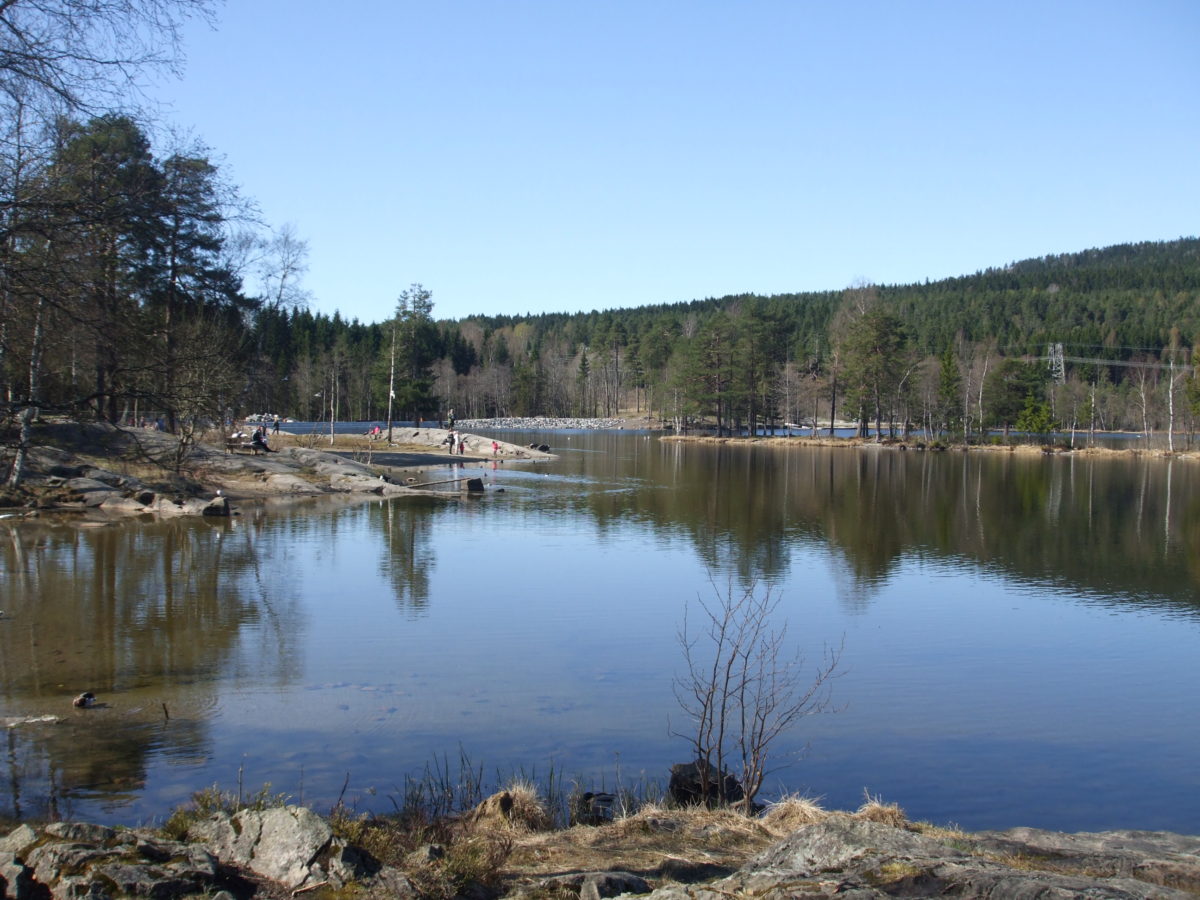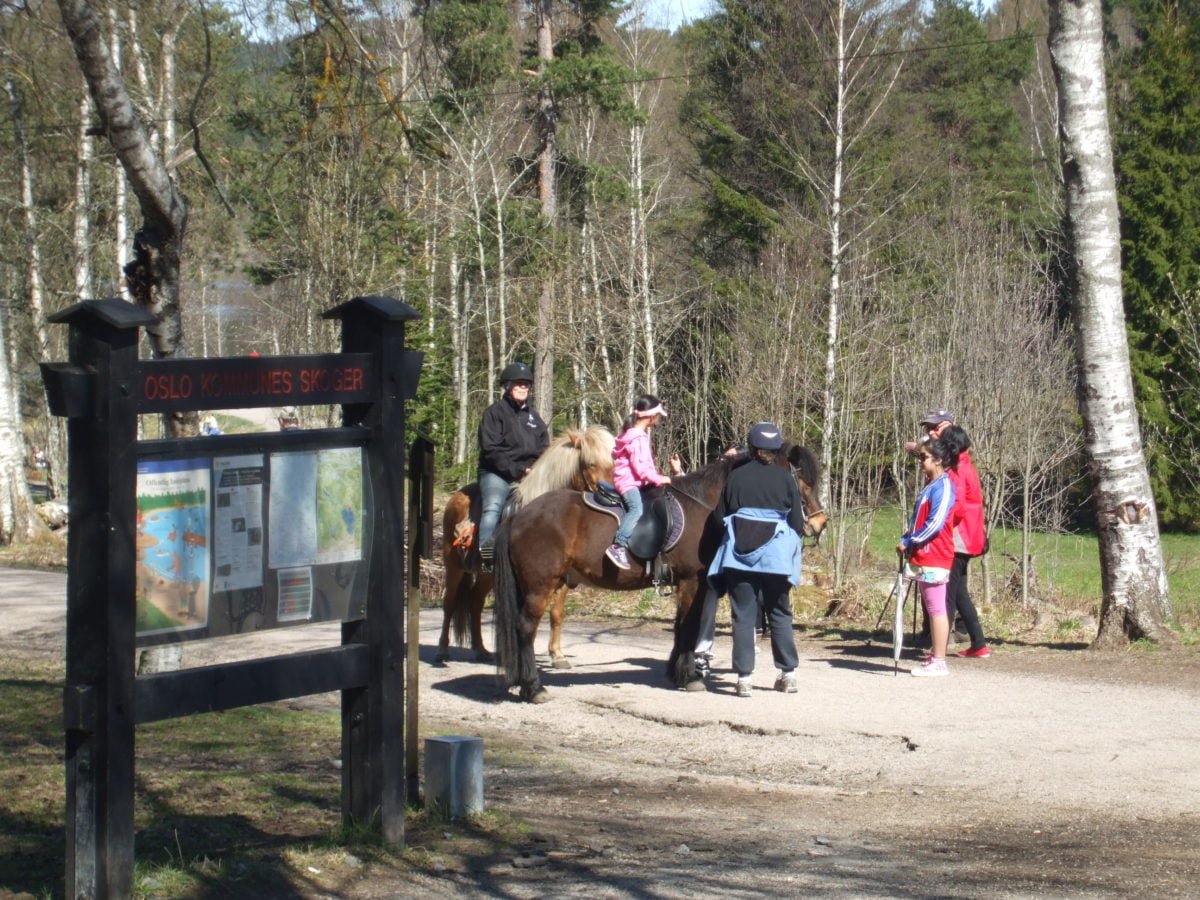 Back downtown, the annual Labour Day parade kicked off along Karl Johans gate at 1pm. The only two parades I'd seen before today were for Constitution Day and Gay Pride, both very different in style, the former very formal and the latter very extravagant!
One word to sum up today's parade would be political. Well, political mixed with some awesome marching bands 🙂
The main themes were a continued opposition to the EU & EEA (EØS in Norwegian), a campaign to save the Aker Hospital (La Aker Leve!) and a general "jobs for all" message. The red flags were out in force. The general anti-EU feeling was interesting to see given the simultaneous Labour Day marches going on in Greece, Spain and France.
There wasn't really much attention given to proceedings at the courthouse, although the scenes in Bergen were somewhat different. Bergen was the home base of many of the young politicians killed on Utøya last year, so Prime Minister Jens Stoltenberg and other Labour party officials headed there to rally their party and Norwegians in general.
But in Oslo, I get the feeling people are saving themselves for the national celebrations on 17th May. It's going to be quite an emotional day this year.
As the day drew to a close, attention turned to football and the first round of the Norwegian Cup. The draw had turned up a pearler of an Oslo derby, Vålerenga playing "away" at old city rivals Lyn.
For those unaware of the history, Lyn went bankrupt a few years ago and play in the lower leagues of Norwegian football at Bislett Stadion, where Vålerenga used to play.
The game was featured live on NRK and thankfully, despite a late Lyn rally, Vålerenga clinched a 2-1 win. Here's a photo of the masses in the away end borrowed from @hyllandinho (who I'm sure won't mind!)
What a day! Thank you Norway, it's been quite a year.