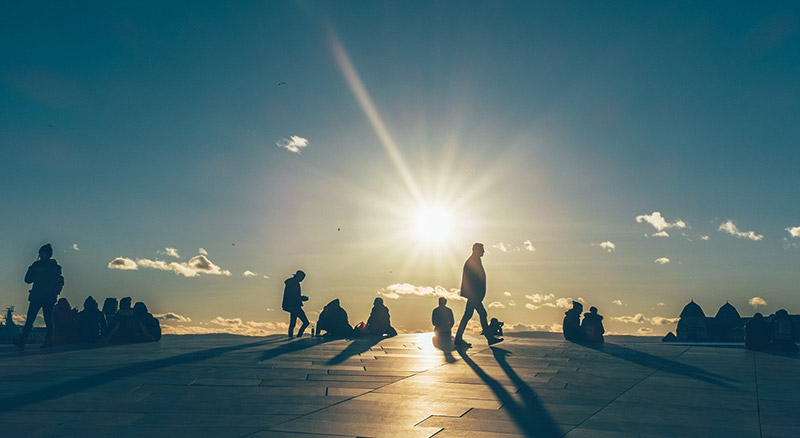 Find out on which days the next public holidays in Norway fall with this handy guide.
On top of the generous vacation allowance built into most employment contracts, residents of Norway also enjoy a number of free days throughout the year.
Norway's approach to public holidays
Many of these days – bank holidays as the Brits call them, helligdager as the Norwegians say – are in place for historical religious reasons, or to mark important days in Norway's history.
If you are visiting Norway on one of these days, you can expect the vast majority of shops and many restaurants and other services to be closed.
Unlike in the UK where bank holidays always fall on a Monday, public days off in Norway (with some exceptions) fall on a specific date.
This means that there are usually some that fall on a weekend, so the number of actual public holiday days in Norway varies each year. Many of the days fall in May and early June, which can lead to a lot of 3-day or 4-day weeks in the run-up to summer.
New Year's Day
Tuesday 1 January, 2019: A public holiday in all countries that observe the Gregorian calendar, with the exception of Israel. Norwegians tend to celebrate the evening before in a somewhat more subdued fashion than in other countries.
Fireworks are common, but gatherings tend to be small family-focused affairs. On New Year's Day itself, Norwegians will most likely head to the hills for a hike.
Easter
Thursday 18 – Monday 22 April, 2019: Because of religious traditions, Norway grants three public holidays for Easter. Maundy Thursday, Good Friday, and Easter Monday, known in Norwegian as Skjærtorsdag, Langfredag, and Andre påskedag respectively.
Unlike many other vacation days in Norway, these days always fall on the Thursday, Friday and Monday, guaranteeing a long weekend. Many locals take one of the adjacent weeks as holiday, creating a relatively long holiday at a cost of only three or four vacation days.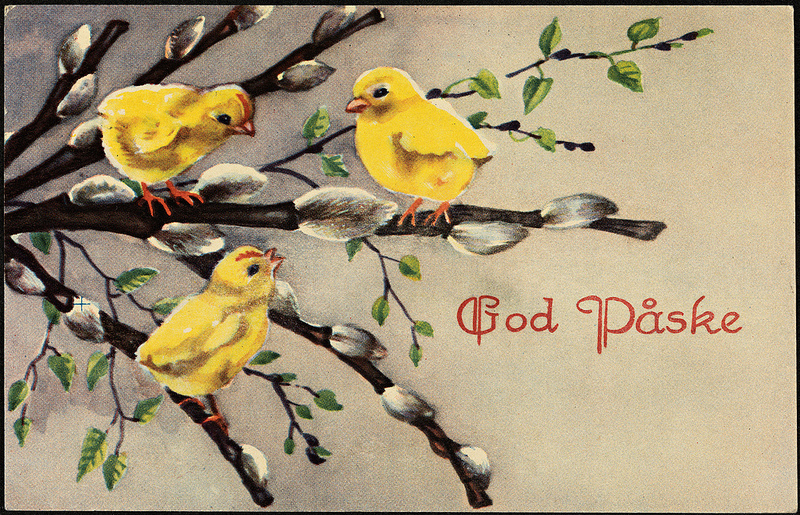 Labour Day
Wednesday 1 May, 2019: May Day or International Workers Day is observed in around 80 countries around the world and marks the achievements of the organised labour movement.
In Norway, parades organised by labour unions are a common sight in the major towns. They're not hard to miss, just keep an eye out for the red flags. In contrast to the purpose of the day, if the 1st of May falls on a weekend, Norwegians don't get a day off!
Constitution Day
Friday 17 May, 2019: Without a doubt the biggest celebration of the year. The day starts with children's parades in every community, typically followed by a parade of community groups, live music and other fun activities.
Your first syttende mai will surely be a memorable experience.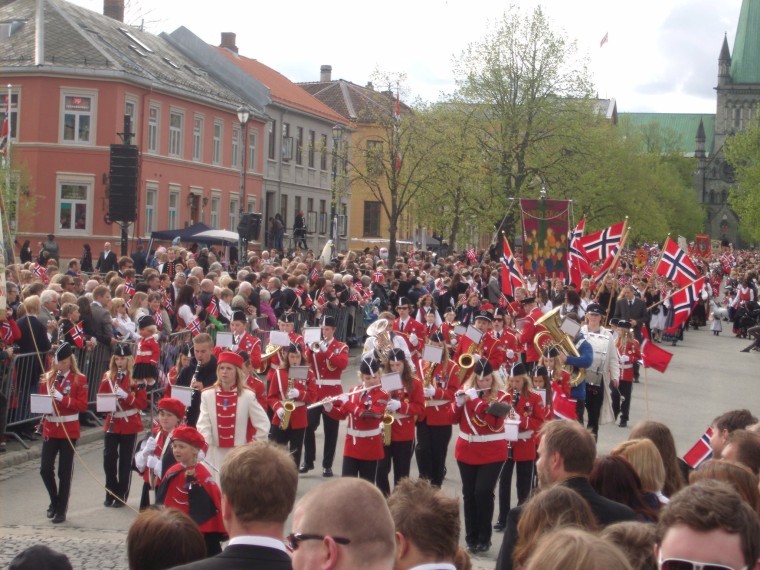 Ascension Day
Thursday 30 May, 2019: Known in Norwegian as Kristi himmelfartsdag, Ascension Day commemorates the ascension of Jesus into heaven 39 days after resurrection on Easter Sunday.
Although the actual date varies wildly each year, it always falls on a Thursday. Some companies offer their employees the Friday off for free, while others encourage their staff to take the Friday as a vacation day.
Whit Monday
Monday 10 June, 2019: Also known as Pentecost, Whit Monday is observed ten days after Ascension Day and therefore always falls on a Monday. The day commemorates the coming of the Holy Spirit in the form of flames to the Apostles, as recorded in the New Testament.
Christmas Day
Wednesday 25 December, 2019: Juledag is a public holiday in Norway despite the main family celebrations taking place on Christmas Eve. Although not technically a public holiday, Christmas Eve sees very few people at work, with the main family meal taking place in the evening.
The main festive meal varies by region, with common dishes including lutefisk, pinekjøtt, and baked cod. Read more about Christmas in Norway.
St. Stephen's Day
Thursday 26 December, 2019: Andre juledag is a much-needed day of relaxation after the indulgence of the Christmas festivities. Much like Easter (and let's face it, pretty much any day of the year!), Norwegians use the day as a reason to get out into the forests and mountains, despite the cold.
Public Holidays in 2020
So, that's 2019 done and dusted! To help with your advance planning, let's go forward in time yet further…
New Year's Day: 1 January
Easter: 9-13 April
Labour Day: 1 May
Constitution Day: 17 May
Ascension Day: 21 May
Whit Monday: 1 June
Christmas Day: 25 December
I hope you found this post helpful. If so, why not share it so others can benefit? If you use Pinterest, here's a pin for you: