For the first time since 2019, Norwegian has presented a positive operating result. Here are the numbers behind the airline's recent success.
When Norwegian entered bankruptcy protection and closed its long-haul operation in 2019, few expected the airline to survive. But after a complete corporate overhaul and a refocus on short-haul routes, Norwegian is thriving once again.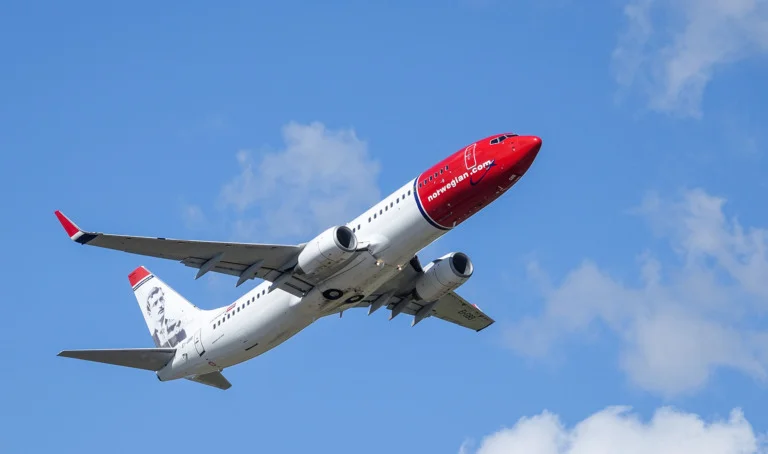 Despite rising fuel prices and airport chaos across Europe, Norwegian recorded a profitable quarterly result for the first time in almost three years. It's also the airline's second best ever quarter.
"This quarter shows that we are adaptable and that we can quickly adjust operations to a growing demand. Norwegian employees' commitment to delivering good customer experiences is absolutely crucial to the result," said Norwegian CEO Geir Karlsen.
Big numbers
In a statement, Norwegian revealed they earned an operating profit (EBIT) of NOK 1.36 billion on sales of NOK 4.8 billion in the second quarter. That's an operating margin of 28%.
During the second quarter, the airline carried almost 5 million passengers in Norway, Scandinavia and elsewhere in Europe. The company has a cash balance of NOK 7.5 billion.
The second quarter tends to be among the best for airlines. Typically, airlines look to make money on sales for the the spring and summer season to see them through the lower demand of winter.
One negative points for Norwegian was the punctuality of its planes, which was down to 78%. The airline pointed to the capacity issues at many European airports as the reason for this.
SAS pilots' strike not a factor
Norwegian enjoyed an excellent summer thanks in part to the SAS pilots' strike, which filled Norwegian planes across Scandinavia.
However, these sales are not included in the latest results as they mostly occurred after the end of the second quarter. That means the third quarter could also look positive for Norwegian.
Outlook positive, but fuel costs rising
In the statement, Norwegian said they have faith in a good autumn and winter, and that orders for the autumn holidays look "promising". However, rising fuel costs will potentially impact results in 2022.
"The macroeconomic environment is uncertain, with high energy and fuel prices, inflationary pressure, changes in currency prices and possible disruptions in global value chains. Such factors can have a significant impact on Norwegian's business and financial results," said the company.
Read more: Domestic Flights in Norway
Norwegian recently announced that it would buy 50 longer-range Boeing 737 Max 8 aircraft. The aircraft will be delivered between 2025 and 2028. Whether this could mean a return to long-haul service remains to be seen.
"The flight agreement with Boeing is absolutely crucial for Norwegian's next chapter," said Norwegian CEO Geir Karlsen in a stock exchange announcement.