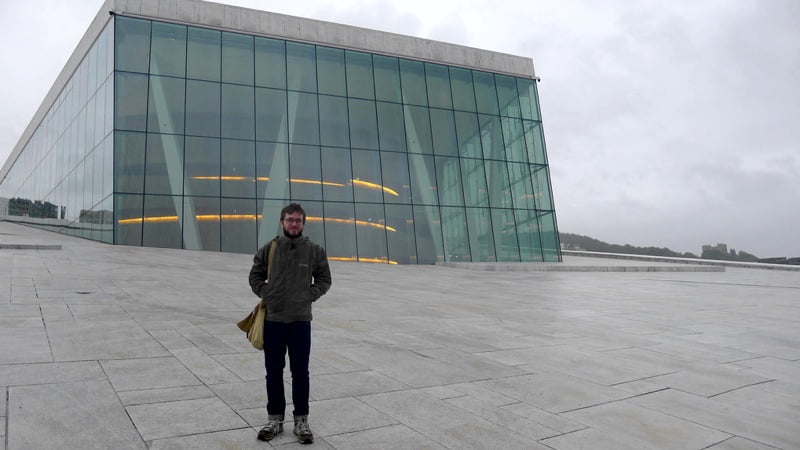 I am someone with a limited ability to focus on one thing for long. It's true of holidays, where I plan many itineraries for places I have little intention of going to and on these itineraries I take budgets, transport times, local customs, weather and so forth into account.
A limited budget means there are places I want to go but find simply unaffordable, so my attitude towards Norway is a bit odd. Norway is known as one of the most expensive places to visit, but I've headed there five times, with plans to go again. In short, Norway is a special country with many reasons to visit, and here are mine.
It lets me relax
Life can be stressful, but Norway is not. The countryside is so beautiful and the facilities in the countryside so charming that relaxation comes naturally. Taking in the clean air, looking out at the heavily wooded land and valleys dove-tailing off endlessly in the distance, listening to nature and slowing down is easy to do in Norway. If you need it, there's almost certainly going to be wifi available if you are getting twitchy for Twitter.
It has astonishing beauty
For a country hailed as expensive, there are some bargains to be had for those wanting to be mouth agape at the Fjords. The Hurtigruten isn't a cruise ship in the way that the mega-ships are; the landscape is the main attraction, not a bar staffed by robots or imprisoned entertainers putting on their versions of West End shows nightly.
A 5-day cruise from Tromsø – Bergen with a cabin for 2, flights to Tromso and back from Bergen, plus some extras will cost £745.
If you want the briefest of fjord journeys, you can take a cruise from beautiful Ålesund to the hyper-beauty of the Geirangerfjord from £52 for the 3 hour journey. It would make a marvellous daytrip.
It has great food
There's a strong local food scene in Norway, with the Trøndelag region offering foodies a trip to remember. The food isn't overly complex, but there is much to be said for traceable, local ingredients. The salted butter from Røros is feted as something special and having tried it, I grew a new appreciation for butter; it is rich, creamy, pleasingly salty and turns bread and butter into something almost transcendental. Happy food from happy cows.
Taking it a step further, there's even a "food safari", celebrating local delicacies like reindeer, deer, baked goods and hopefully the excellent RørosIs – local ice cream. I had the heart-stopping (in flavour, hopefully not for real) Blueberry double cream.
It has great cities
I have been to Oslo, Bergen, Ålesund and Trondheim and all of them have distinct characters. Oslo has the standard hipster part of town, the wonderful opera house, upmarket shopping and all the thrills of a capital city. Bergen has its location by the water, nestled under a mountain, the UNESCO-listed Bryggen and a great music scene.
Trondheim has the Nidaros Cathedral, the northernmost medieval cathedral in the world and a pilgrimage site, plus all you'd expect from a thriving university city. Ålesund burned down in 1904 and the city was rebuilt in Art Nouveau style, making it an usually consistent city in terms of its architectural style. Ålesund is located on a strip of islands surrounded by water, making it yet another Norwegian city with jaw-dropping views all around.
It has the best railway journeys in the world
I have written about the Oslo-Bergen railway line before, and I said this about it:
"I'd go so far as to say it ought to be on every European travellers bucket list. It offers a journey that gets progressively more spectacular as the train ascends"
and this:
"At its highest point, you're 1,237m above sea level, on the Hardangervidda plateau. When the train arrives in Finse, you're just 3 miles from the Hardangerjøkulen glacier and looking opposite you can see tongues of ice that signal the beginnings of a glacier."
I have been on the Oslo-Bergen railways twice and on my second time, I went on the Flåmsbana, a separate journey that descends 800m to sea level, full of passengers with mouths agape. It is simply sensational and at the end of it, you are in Flåm, one of the most charming little towns in the world. Trust me, Norway does train travel very well.
It's remarkably easy to travel around
Norway is brilliant for many reasons, but arriving as a tourist, things always seem so easy. Norway is like an Apple Mac, everything just works.
Take the Norway in a Nutshell tickets, for instance; you buy one ticket and it includes your journey from Oslo to Flåm, your journey on the Flåmsbana, a stunning trip down the Aurlandsfjord and on the narrow Nærøyfjord, a bus journey through even more breathtaking landscapes to Voss and then back on the train to Bergen. You do it at your own pace. A few clicks online and it's yours, ready for collection at Oslo central train station.
It has so much in store
A first trip to Norway may well just be a weekend in Oslo, a run up the Opera house roof, a trip out to the Oslo fjord and maybe a jaunt to the unique Vigeland Sculpture Park. Your second visit may take in Stavanger, pulpit rock and its wooden architecture but if you get the Norway bug, you'll find there's so much more to see and do.
I was recently transfixed by a Guardian guide to some of Norway's best cabins, but equally excited by the prospect of seeing the northern lights in Tromsø, where you're also within the Arctic circle. The jewel in Norway's magnificent crown must be the Lofoten Islands, where the landscape stops looking like something you'd see in real life and becomes natural perfection.