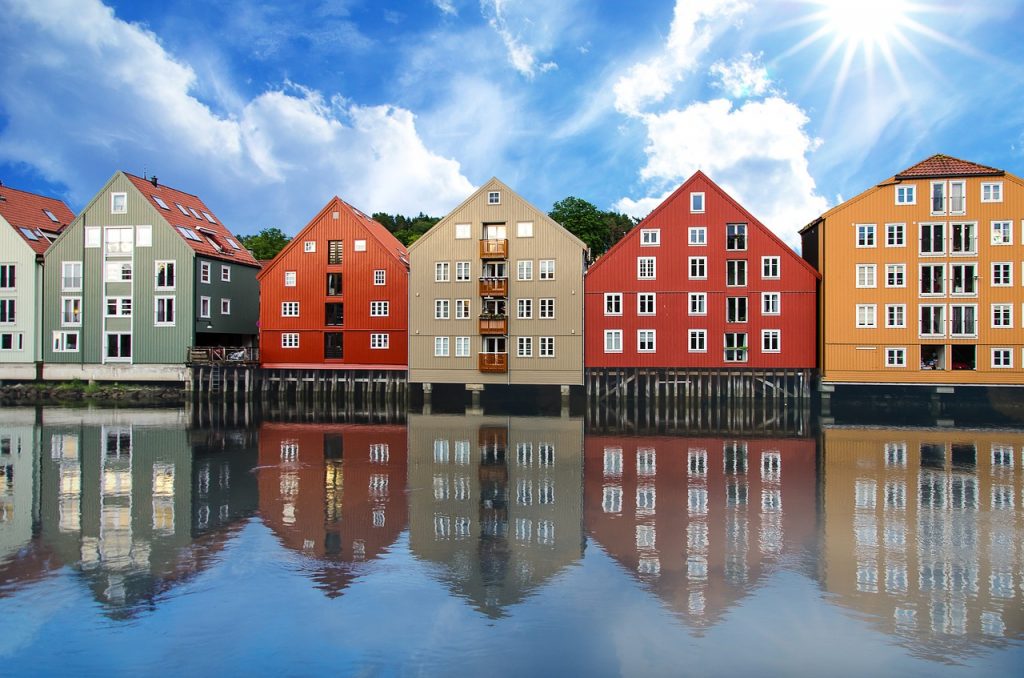 Away from the crowds of Oslo and Bergen, Norway's former Viking capital has a lot to offer the curious tourist.
Trondheim is often skipped by tourists in favour of the capital, the fjords or the draw of the northern lights.
Yet the country's former Viking capital has so much to offer the curious traveller, including incredible hiking opportunities, a splendid old town, and not one, but two of the country's best music museums.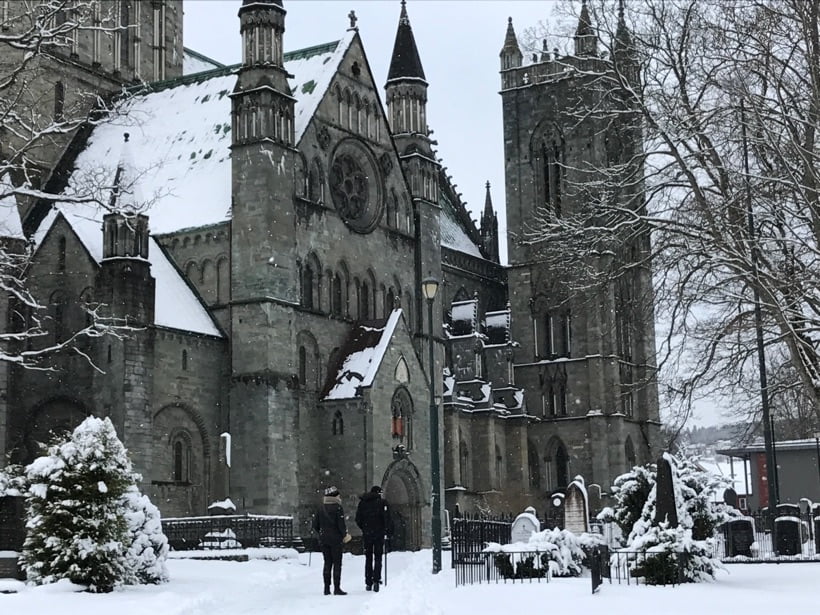 Trondheim is an ideal weekend destination with easy flight connections from all Norwegian cities along with Amsterdam, Copenhagen and London.
Its main draw is Nidaros Cathedral that dominates above the low-rise and compact city centre, but there's plenty more to do in and around the city. Here's some articles to get you started: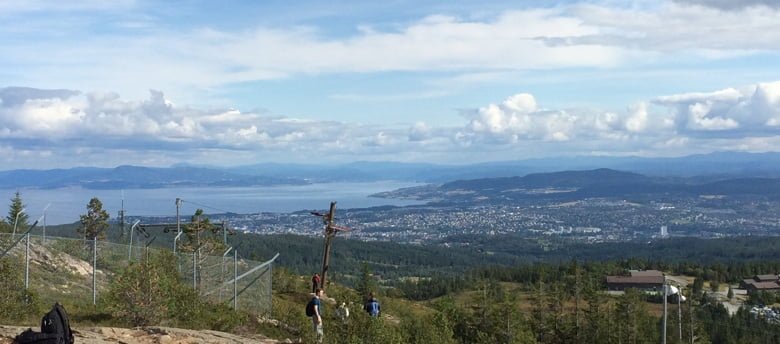 Top sights in Trondheim
Trondheim isn't short of things to do, but there are some top sights that should feature on anyone's itinerary.
Thankfully for those on a brief cruise stop and/or without their own transport, the city's main attractions are all within easy walking distance of each other. Let's take a quick tour:
Nidaros Cathedral: Built over the burial site of Saint Olav, Nidaros Cathedral is the undoubted highlight of any trip to Trondheim.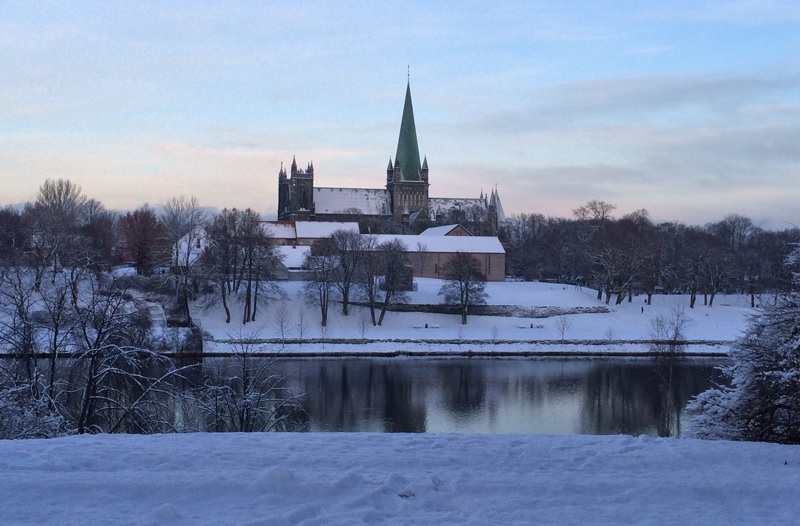 The beautifully-carved western front, reminiscent of those at Salisbury and Wells in England, surprises visitors from around the world. More than 50 sculptured figures line three rows around the restored rose window.
You have to pay to go inside, and if you do make sure to make time to visit the crypt, the interesting archaeological museum, and the royal regalia featuring the coronation crowns of Norway's King and Queen.
The latter two are located in nearby buildings and a combination ticket can be bought, which is the best value option. For those on a budget, admiring the exterior of the cathedral especially the beautiful west front is still a worthwhile activity.
Bakklandet: The closest thing Trondheim has to an old town, the cobbled streets and wooden buildings of the Bakklandet neighbourhood were saved from demolition less than fifty years ago.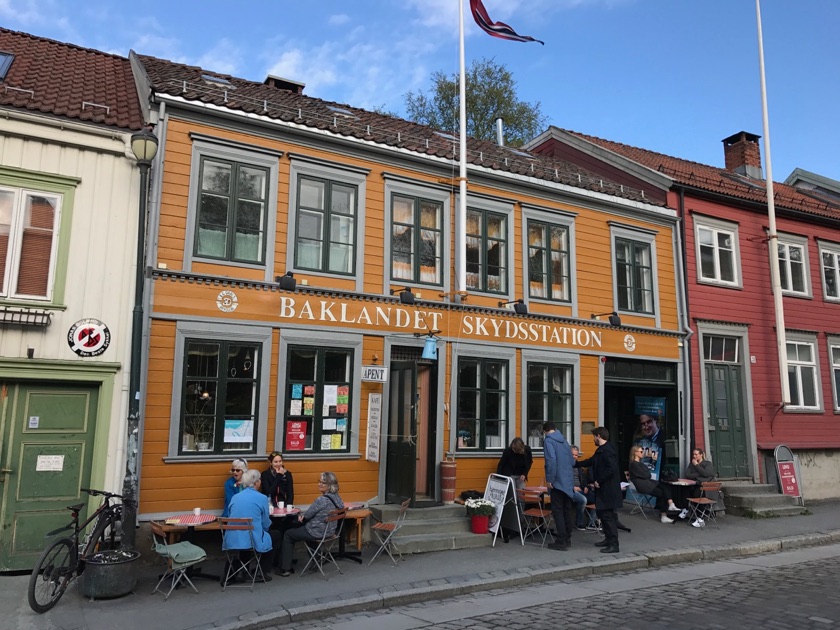 Today, it's one of the city's most popular neighbourhoods and is packed with boutiques, coffee shops and bars. Let's take a stroll down the street.
Popular stopping points include the Old Town Bridge offering photo opportunities galore, and the rickety Baklandet Skydsstation (pictured above) which offers a great selection of filling, homemade cakes.
Other things to do in Trondheim
Trondheim has a proud musical heritage, especially in the genres of heavy metal and classical music. Visitors can explore this heritage with not one, but two great music museums.
Rockheim is in the city centre close to the train station and cruise ship port, while Ringve Museum requires a bus journey to the leafy Lade peninsular.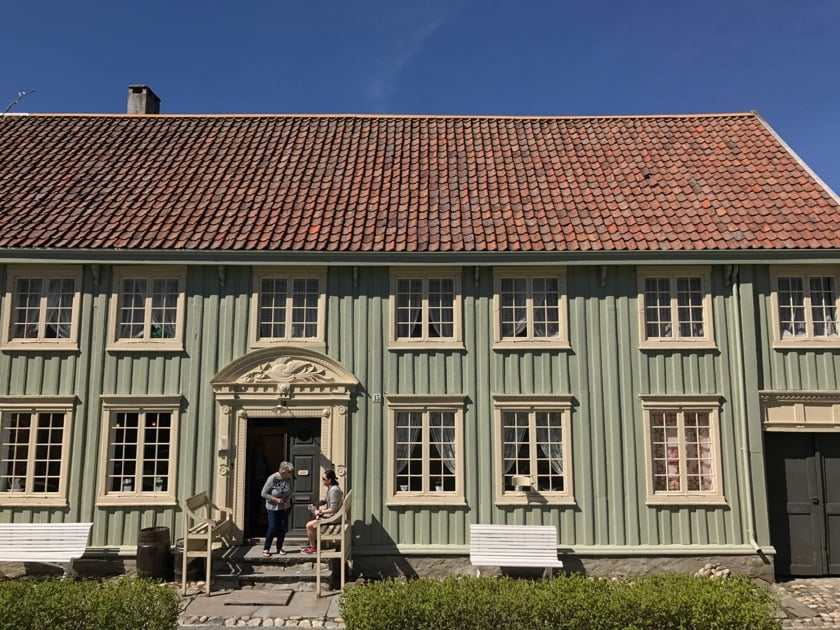 An excellent folk museum and the historic Kristiansten fortress are among the other museums in Trondheim to think about adding to your itinerary.
Trains, buses and even a tram are on hand to whisk you away to the wonders of nature, in whichever direction you choose.
To the south-west of the city, Bymarka (the city forest) offers hundreds of miles of hiking and cycling trails, which transform into cross-country skiing trails in the winter. Here's one writer's story of hiking in Bymarka.
Once you've finished sightseeing, check out our recommendations for where to eat in Trondheim.
Popular spots include Trondhjem Mikrobryggeri for burgers and craft beers, To Rom & Kjøkken when you want to splash out, Frida for authentic Mexican dishes, and Hagen for vegetarian and vegan choices.
Shopping, eating, and soaking up the sun
Believe it or not, we do have some sunny days here in Trondheim! In fact, the very day I'm writing this article it's 25C.
When the sun is shining, there are few better places to enjoy it than the bars and restaurants of Solsiden, when their large outdoor terraces are finally put to good use.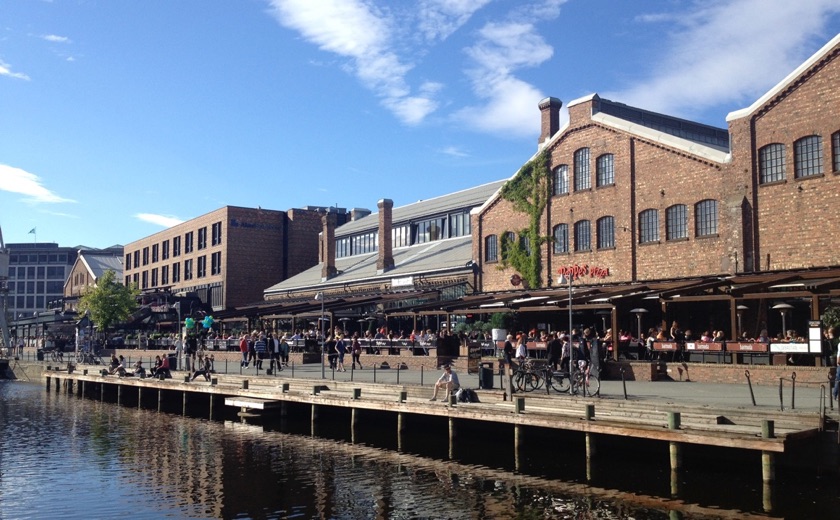 The city's former shipyard has now been transformed into a modern shopping centre, with many places to eat and drink whether you're after a coffee or a lavish dinner.
Where to stay
Trondheim's accommodation offering is diverse with a good range of business-class conference hotels, chain hotels, and budget accommodation including guest houses and hostels.
The city is small though, and accommodation does book up fast when it hosts major conferences or sporting events, so booking in advance is always a smart move.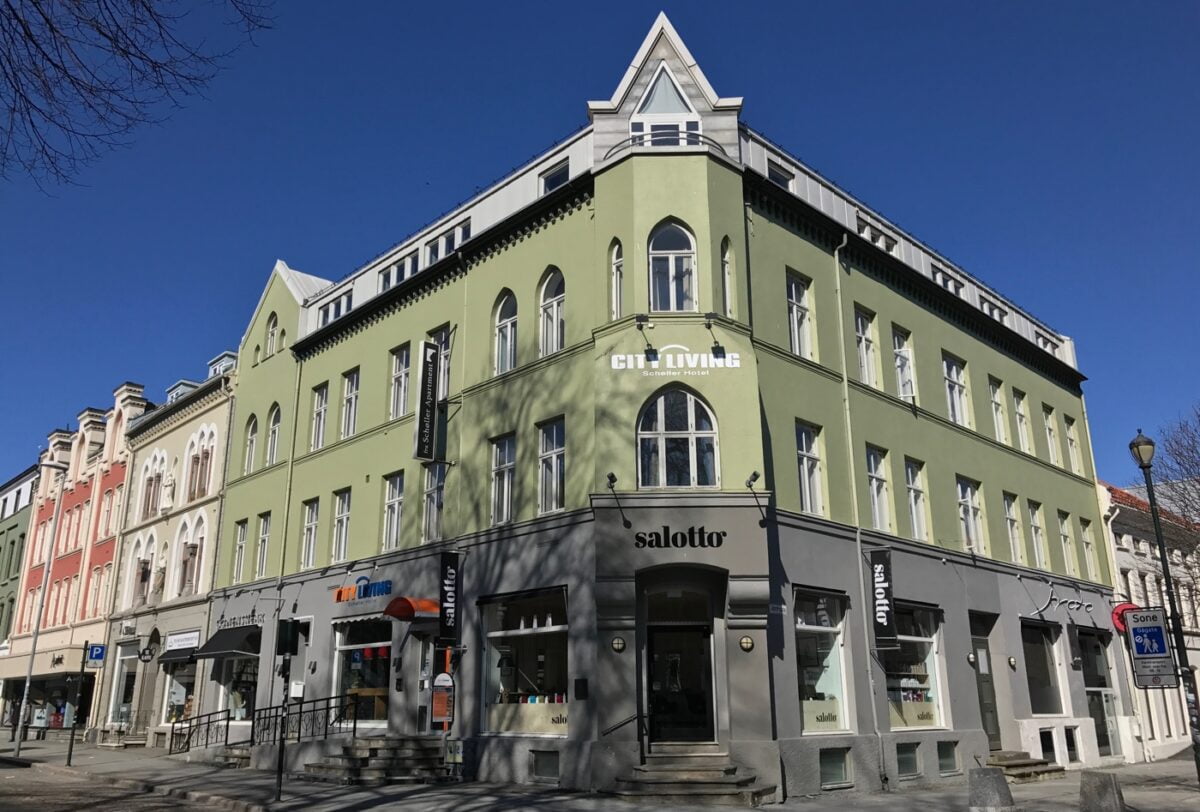 Some of the newer hotels such as the Clarion Congress and the Scandic Lerkendal are located away from the central area, so be sure to check this when booking. For more specific guidance, read our complete guide to hotels in Trondheim.
Beyond Trondheim
If you are staying in the city for more than a couple of days, you may run out of obvious things to do once you've ticked off the main sights listed above.
But that's okay, because a visit to Trondheim is just as much about seeing the wider central Norway region as it is the city itself.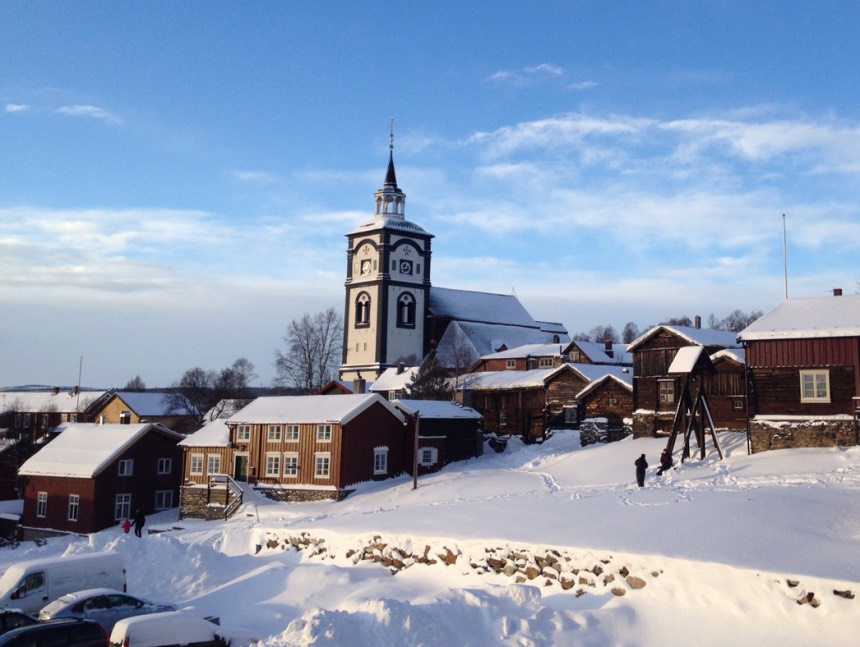 There are some great places to visit in the surrounding region such as the atmospheric Røros, a UNESCO World Heritage Site with a fascinating history and equally intriguing future.
From Trondheim, the Swedish border is less than two hours away. Many locals cross the border frequently for a shopping trip, or to travel onward to the popular ski resorts at Åre.
Both Røros and Åre can be reached by public transport, but you'll need a car to get to some of the other recommended day trips from Trondheim.
Getting here & getting around
The most common way to reach Trondheim is by air, with up to thirty flights per day moving passengers between the city and the Norwegian capital Oslo.
Regular direct international flights link Trondheim Airport with Copenhagen, London and Amsterdam, amongst others.
Downtown Trondheim is compact and walkable. That said, public buses are useful to get to some of the attractions outside the central district, while the city's sole tram line gives easy access to the vast forest.
Public transport is coordinated by AtB, and the city is about to undergo a complete revamp of its bus network. If you're planning a visit from August 2019 onwards, bear in mind that things will be different.
Pre-travel checklist
Before you visit Trondheim, here's a quick checklist of important things to consider:
Guidebook: The Moon Norway guidebook has everything you need to plan your ideal trip to Trondheim and Central Norway
Accommodation: Book your hotel in advance and save money
Car Rental: Secure the best rates by reserving your choice of car in advance
Insurance: Don't run the risk of travelling to Norway without adequate cover
VPN: Secure your smartphone's internet connection while you travel